Snow Forecast Tonight Saturday Morning
GET JOE A CIGAR!
Snow Forecast Tonight Saturday Morning
The first of 2 snow threats for the weekend are going to mean some snow for northern parts of our region. Tonight involves a warm front that sets up from the Eastern Great Lakes to the Delaware coast. There will be a northwest southeast band of snow with this. that could leave anything from a coating to as much as an inch or two in some places.
RGEM FORECAST TONIGHT CLICK TO ANIMATE
Warm fronts are always tricky things and sometimes they can surprise somebody with a solid burst of a few inches (2 or 3) and we can't rule out that possibility for someone in Connecticut and in the Hudson Valley. With the warm front so close I would not rule it out even for Long Island back to NYC and in New Jersey north and east of Route 80. Below we have the National Weather Service snow forecast maps for our area as well as New England. Now there will be a second more important storm that will develop Sunday night into Monday. That storm is not that different from the one we just saw except that it is just a little further north and east with the development. We mentioned last night that with blocking increasing in the atmosphere, we would need to watch this for even the slightest southward adjustment in the track. We will have a separate post regarding this system a little later today.
NEW YORK CITY AND VICINITY SNOW

NEW YORK CITY & VICINITY ICE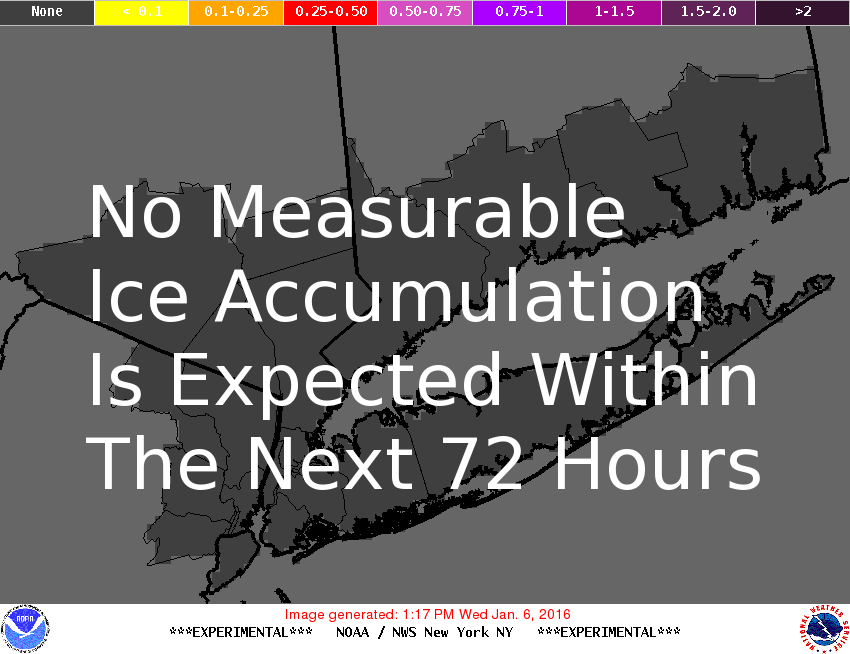 NEW JERSEY & PARTS OF NE PA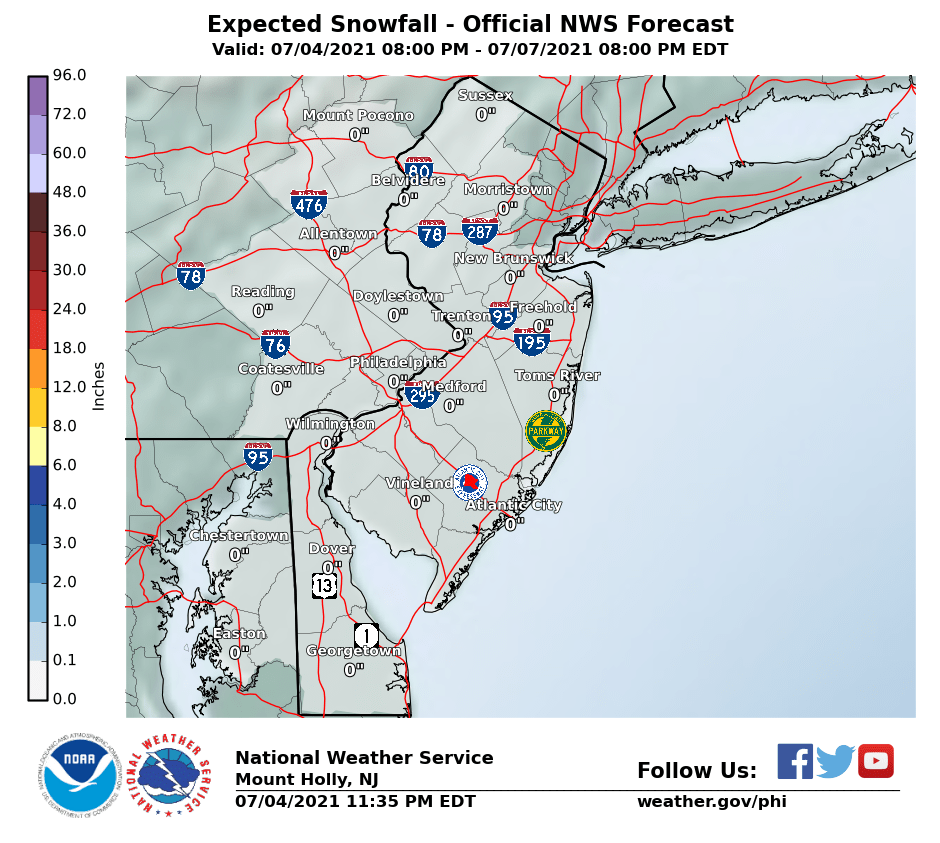 SOUTHERN AND SOUTHEAST NEW ENGLAND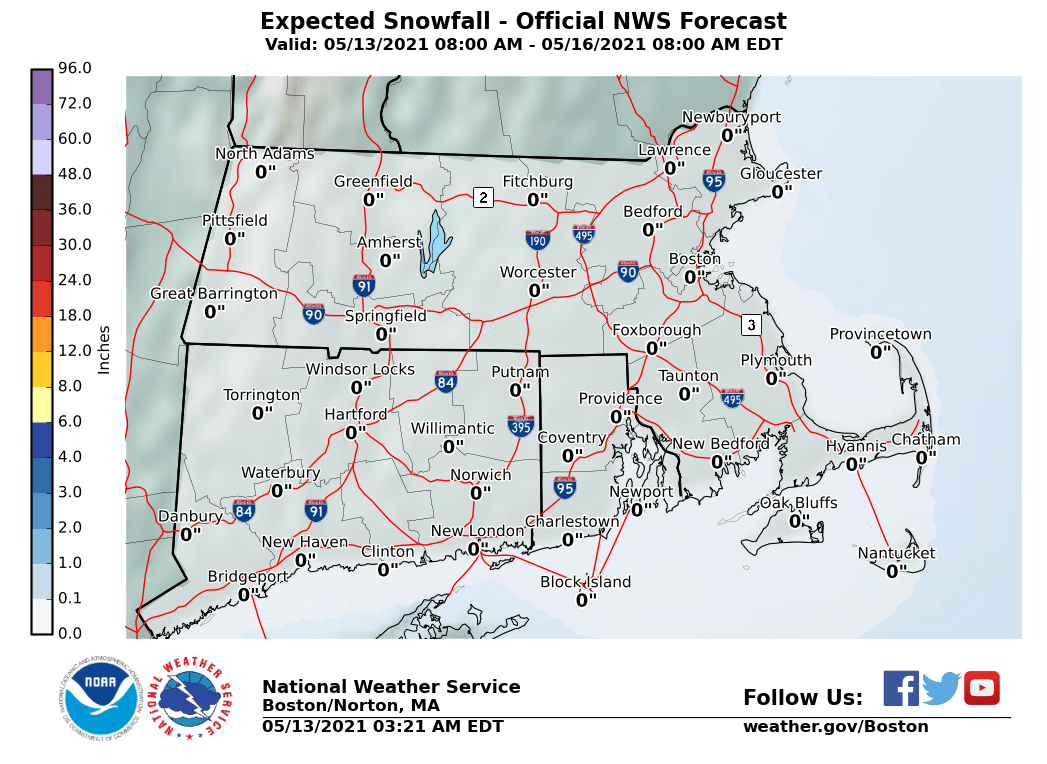 NORTHERN NEW ENGLAND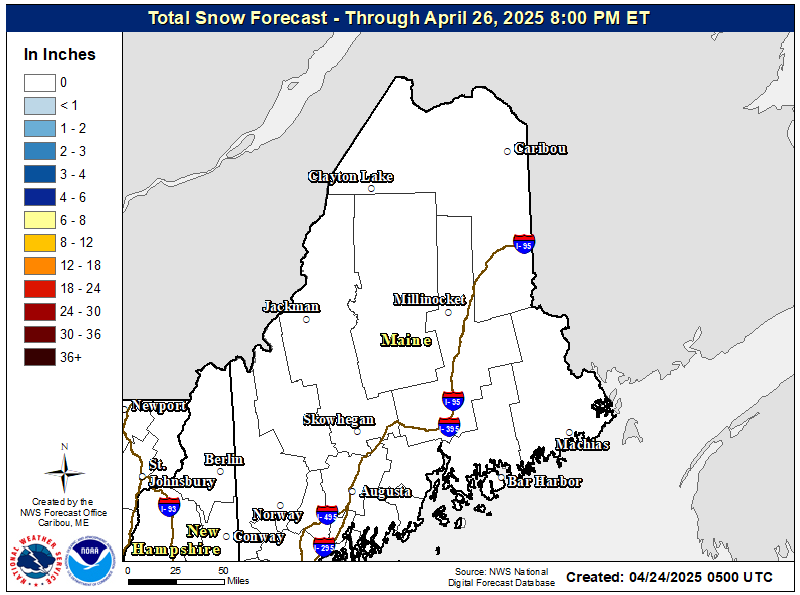 WESTERN NEW ENGLAND

MIDDLE AND UPPER HUDSON VALLEY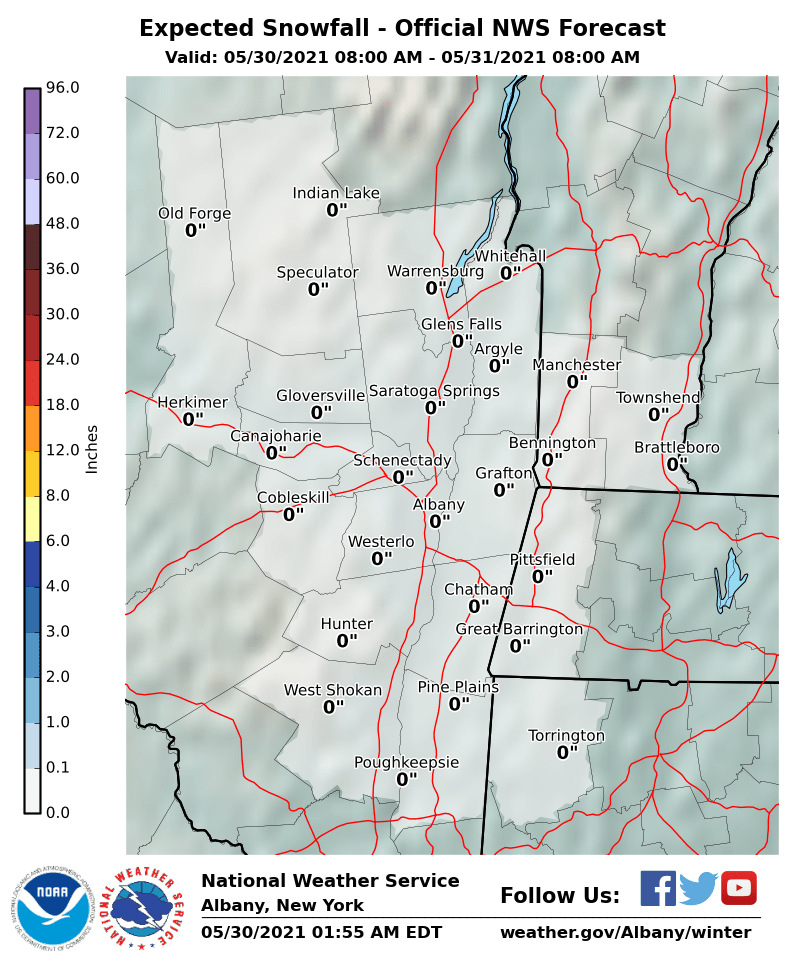 CENTRAL NEW YORK & NE PA
CENTRAL & SOUTH CENTRAL PA
VIRGINIA & MARYLAND
DAILY NORTHEAST SNOWFALL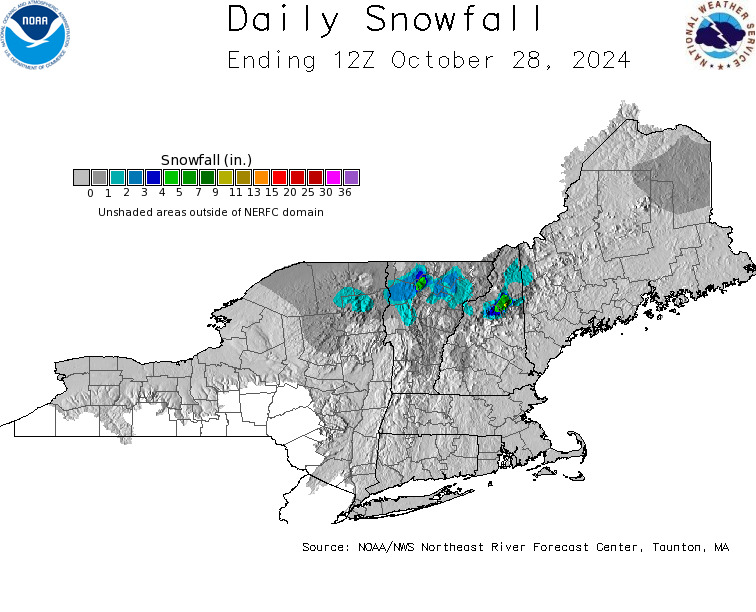 Please be advised that these are National Weather Service Forecast Maps and they auto update. Each office may update at different times and some offices are slower to update then others. Maps are usually updated before 5am and & 5pm however they may be updated at other times depending on forecast conditions. These are not my forecasts. My forecasts can be found on the JOE'S SNOWFORECAST PAGE. Individual forecasts for specific areas may also be found when conditions warrant on the my area forecasts. Those can be found on the website menu. Click on forecasts and then select your specific area.
SNOW REMOVAL COMPANIES FOR YOUR WINTER NEEDS
             LONG ISLAND                                ROCKLAND COUNTY                   Connecticut
     ROCKLAND COUNTY                   TRI STATE SNOW REMOVAL                             JOHNSTOWN PA