Rain Or Wet Snow Likely Sunday Some Accumulation Likely Inland




Rain Or Wet Snow Likely Sunday Some Accumulation Likely Inland

Weather in 5/Joe & Joe Weather Show Latest Podcast

Rain Or Wet Snow Likely Sunday Some Accumulation Likely Inland

After Friday night's freezing rain/rain affair pulls out early Saturday morning we get to catch our breath Saturday afternoon into Sunday morning. Then the next storm system heads our way. The cold front with our Friday system is going to stall out in the Southeastern US and into the Eastern Gulf of Mexico. A wave is going to develop on that front thanks to more energy coming along in the southern branch of the jet stream. The low has no place to go except northward since the Friday storm will be sitting to the northeast of it and shutting off an exit to the east. When storms can't exit east they climb northward.

The problem for Sunday is that we don't have much cold air around. In fact we are marginal at best. So we will depend on development and the potential for upper features to cool the atmosphere from the top down. It is the kind of set up where someone winds up with a surprise. At the moment we are looking at rain or snow developing from south to north across New Jersey and spreading into Southern New England and the Hudson Valley Sunday afternoon. The best chances for snow at the moment seem to lie from Northern New jersey and Northeastern Pennsylvania east across the Hudson Valley to Connecticut with mostly rain just south of there.

MANY THANKS TO TROPICAL TIDBITS FOR THE USE OF MAPS

Please note that with regards to any severe weather,  tropical storms, or hurricanes, should a storm be threatening, please consult your local National Weather Service office or your local government officials about what action you should be taking to protect life and property.
NEW YORK CITY AND VICINITY SNOW

NEW YORK CITY & VICINITY ICE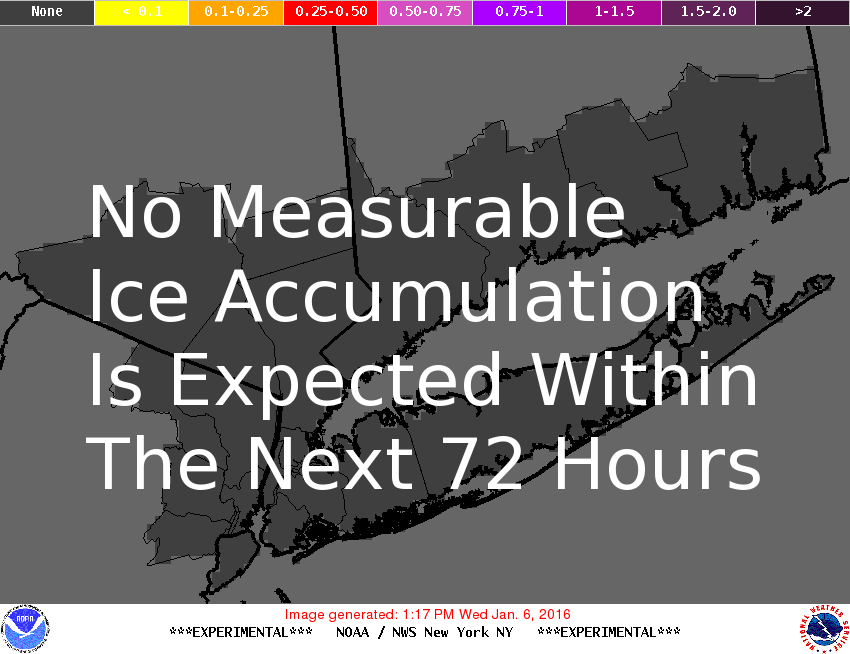 NEW JERSEY & PARTS OF NE PA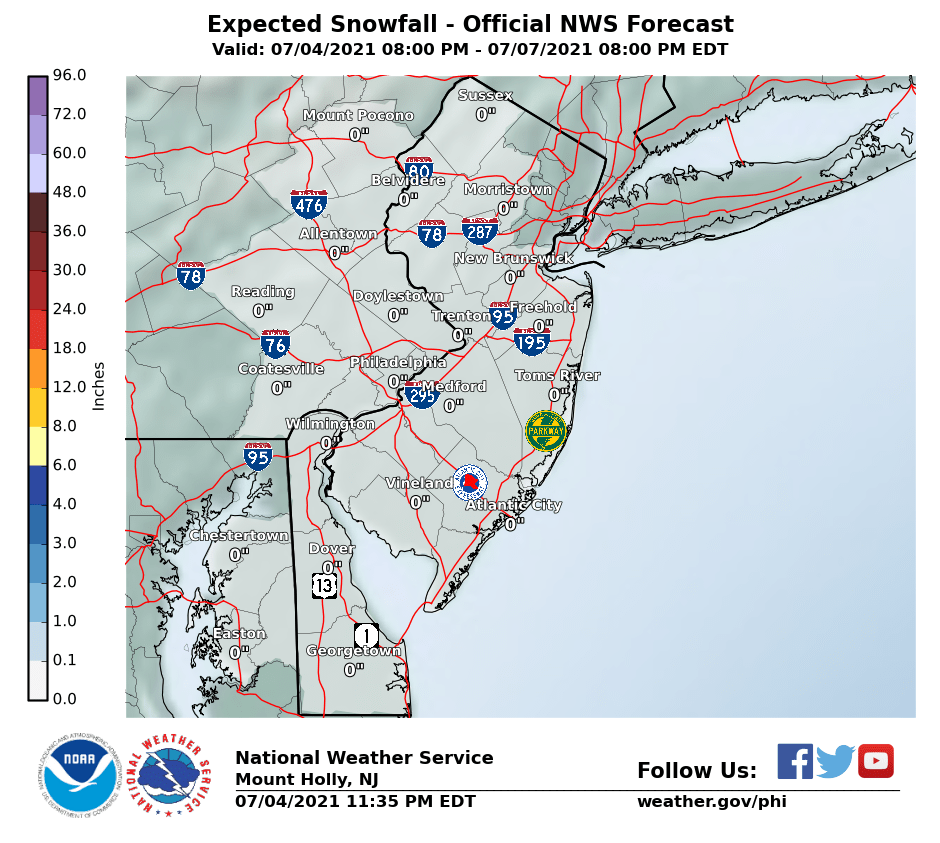 SOUTHERN AND SOUTHEAST NEW ENGLAND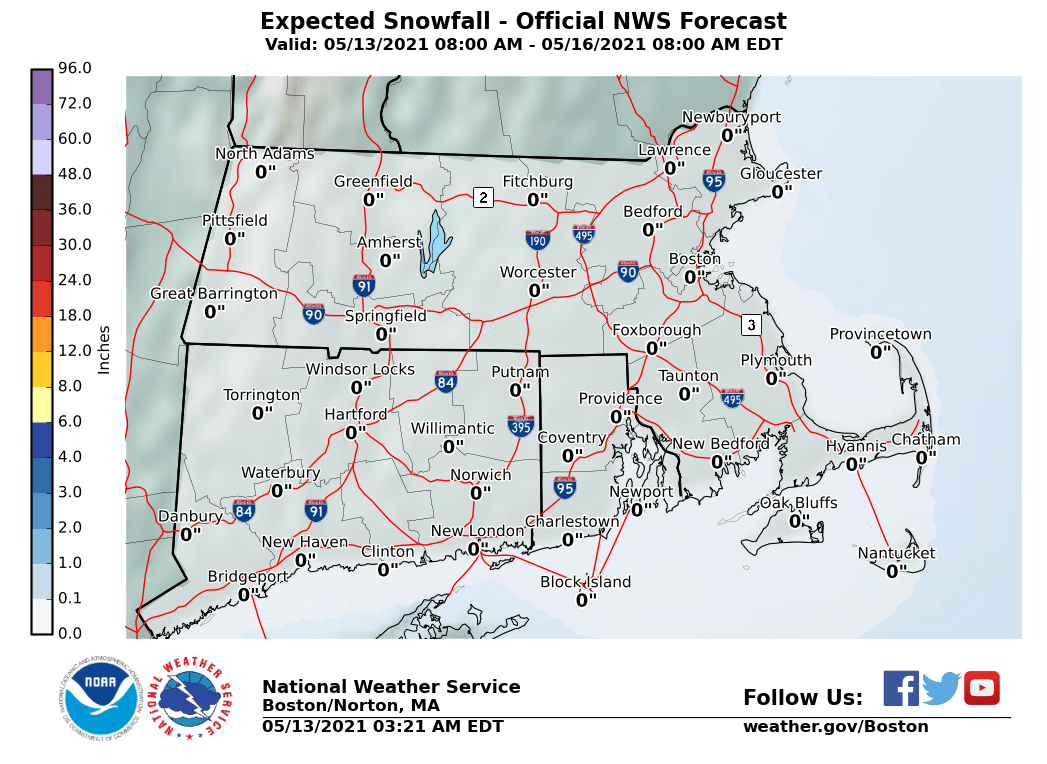 NORTHERN NEW ENGLAND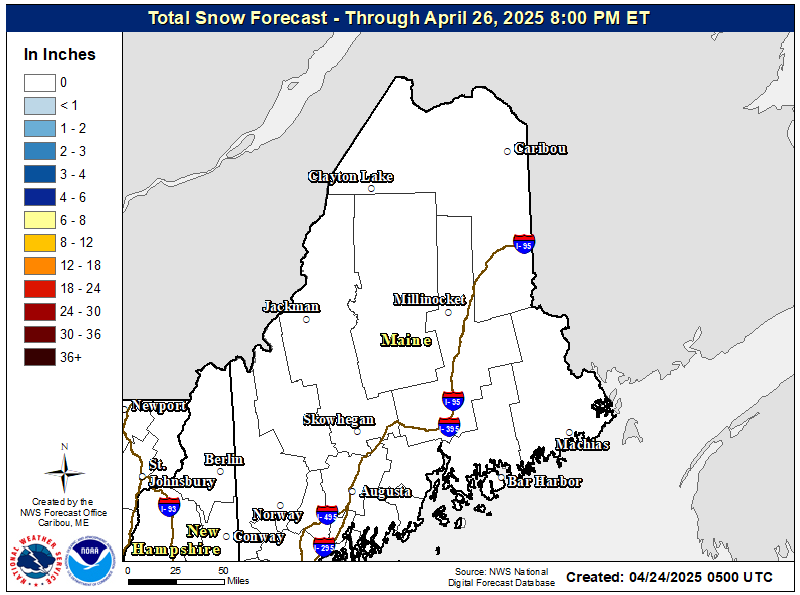 WESTERN NEW ENGLAND

MIDDLE AND UPPER HUDSON VALLEY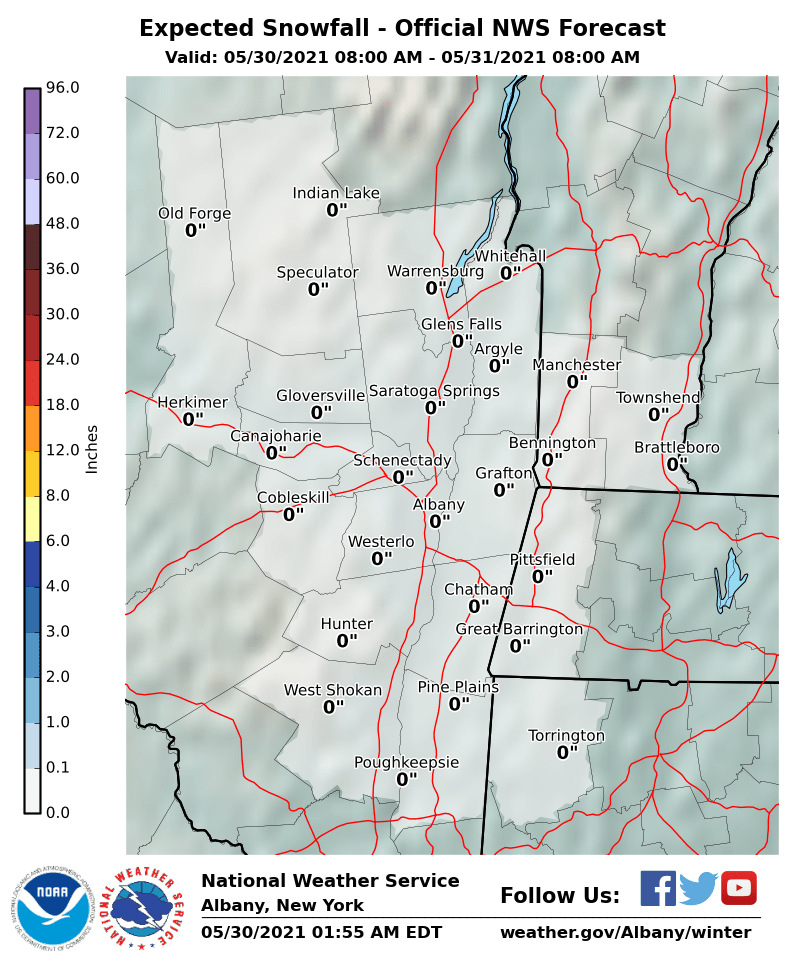 CENTRAL NEW YORK & NE PA
CENTRAL & SOUTH CENTRAL PA
VIRGINIA & MARYLAND
DAILY NORTHEAST SNOWFALL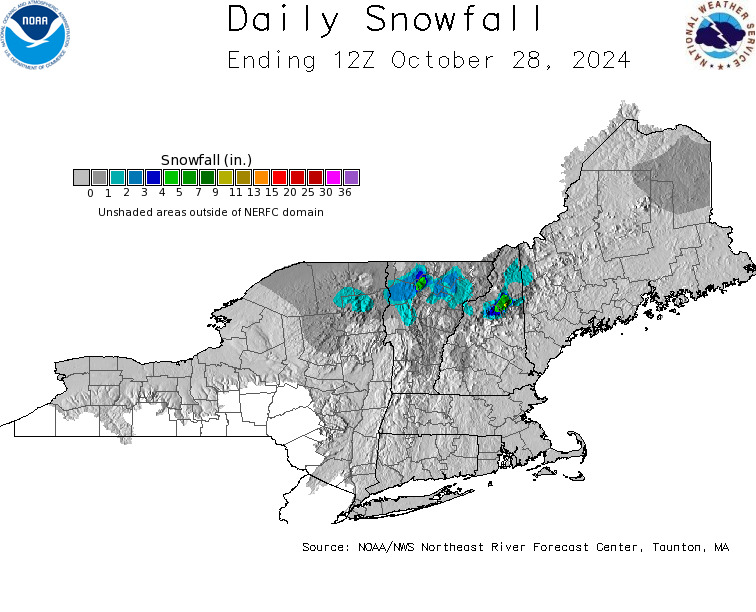 Please be advised that these are National Weather Service Forecast Maps and they auto update. Each office may update at different times and some offices are slower to update then others. Maps are usually updated before 5am and & 5pm however they may be updated at other times depending on forecast conditions. These are not my forecasts. My forecasts can be found on the JOE'S SNOWFORECAST PAGE. Individual forecasts for specific areas may also be found when conditions warrant on the my area forecasts. Those can be found on the website menu. Click on forecasts and then select your specific area.