Snow Thursday North Carolina Southern Virginia Cold Dry Northeast Through Friday




Snow Thursday North Carolina Southern Virginia Cold Dry Northeast Through Friday

The ultimate slap in the face for snow lovers will be accumulating snows for North Carolina and Southeastern Virginia with not so much as a flake or an ice pellet for Eastern Pennsylvania to Southern New England. That is the way the winter has played out. While this is going on we will be turning colder and drier for the rest of the week so at least we have no rain in the forecast. The Weather Prediction Center has upped the ante on the potential for at least 2 inches for Western North Carolina and Eastern North Carolina with a little hole in between. This matches up well with our initial early call snow forecast maps from yesterday which remains unchanged for now. I will be updating this later today with a final call snow forecast and expanding the map geography. The National Weather Service digital forecast for comparison (because everyone forecast shops) is a little lower than mine but it is on a similar path regarding the highest snow amounts in Eastern North Carolina as well as Western North Carolina with a bit of a hole in between. Overnight weather models have been doing their last minute juggles a little to the north and a little to the south but essentially remain on track. The rather impressive nature of the radar today might lead one to lean a little more aggressively as the NAM model shows on its latest run though I think the northern extent of this is a little too far north. Snow develops Thursday morning and is mostly done by Friday morning as the wave moves east northeastward. There is no way this system moves northward up the East Coast as the upper air flow remains mostly northwest and west down to the Mid Atlantic States. After the storm moves away weather conditions improve on Friday in the Middle and South Atlantic states though it will be cold. Then of course temperatures will bounce for the weekend.

MANY THANKS TO TROPICAL TIDBITS FOR THE USE OF MAPS

Please note that with regards to any severe weather,  tropical storms, or hurricanes, should a storm be threatening, please consult your local National Weather Service office or your local government officials about what action you should be taking to protect life and property.
NEW YORK CITY AND VICINITY SNOW

NEW YORK CITY & VICINITY ICE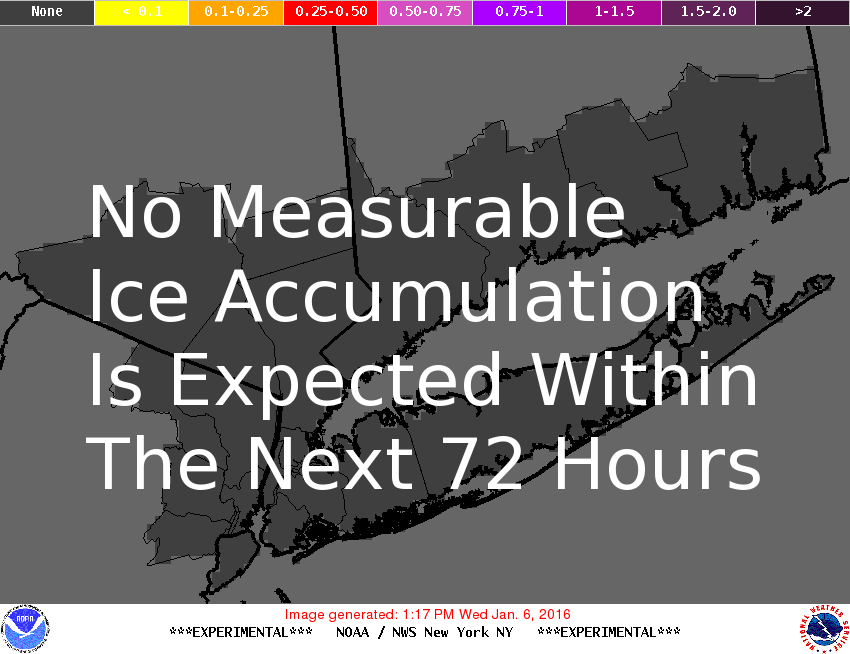 NEW JERSEY & PARTS OF NE PA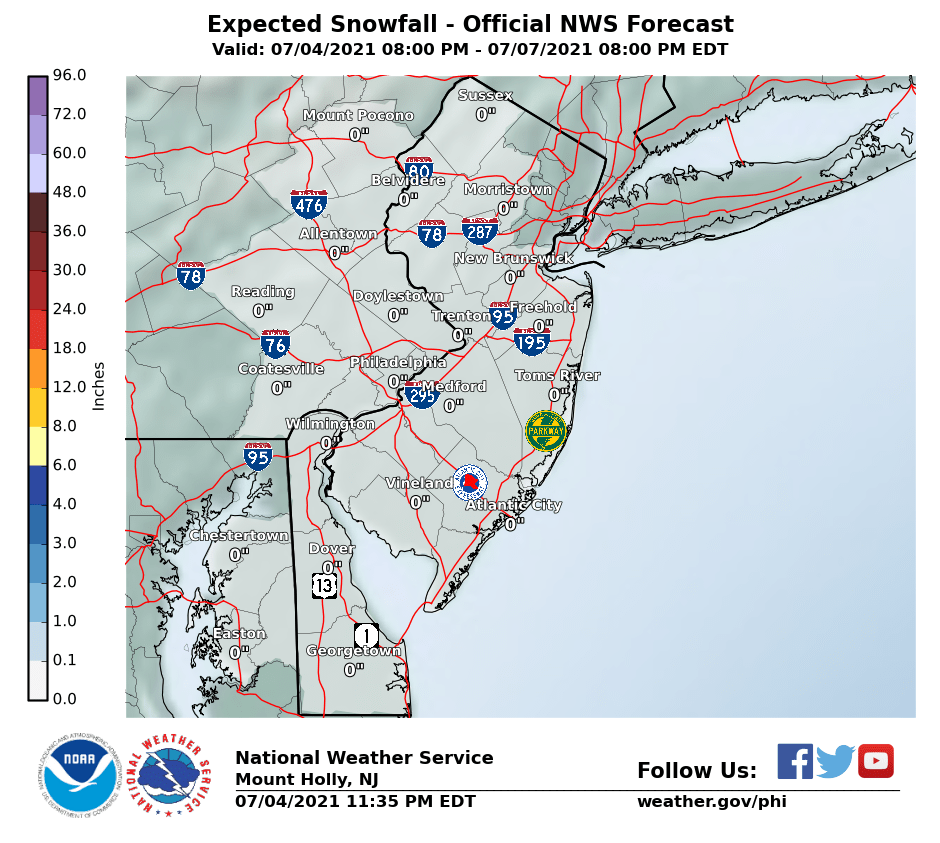 SOUTHERN AND SOUTHEAST NEW ENGLAND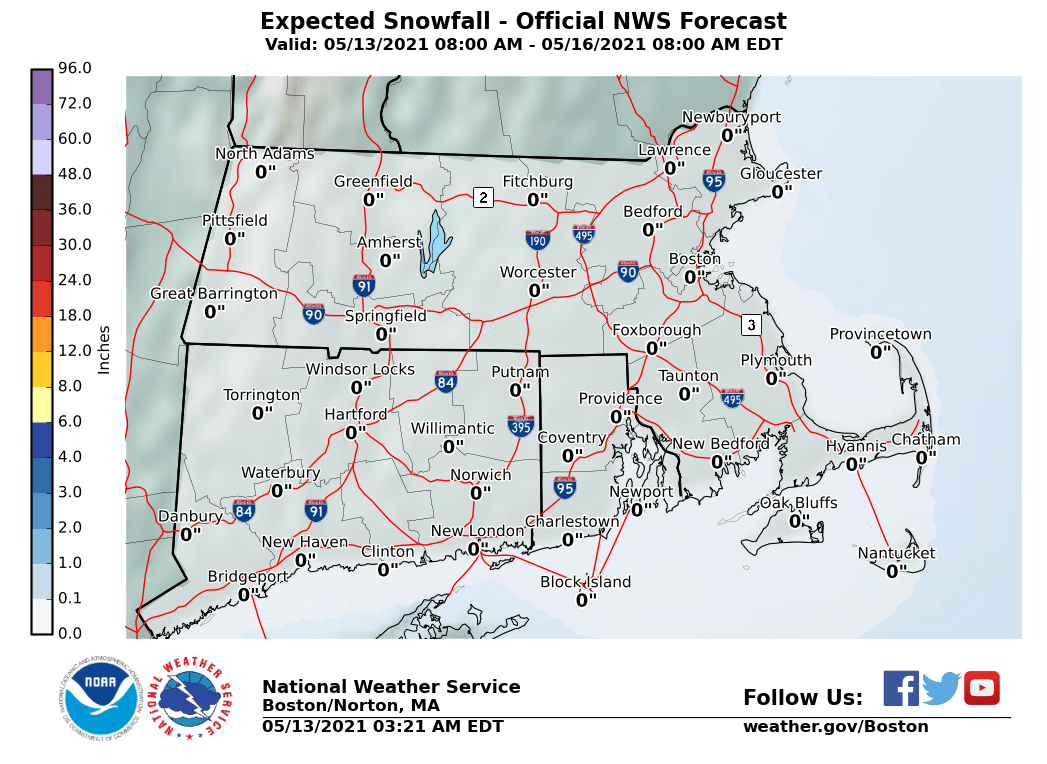 NORTHERN NEW ENGLAND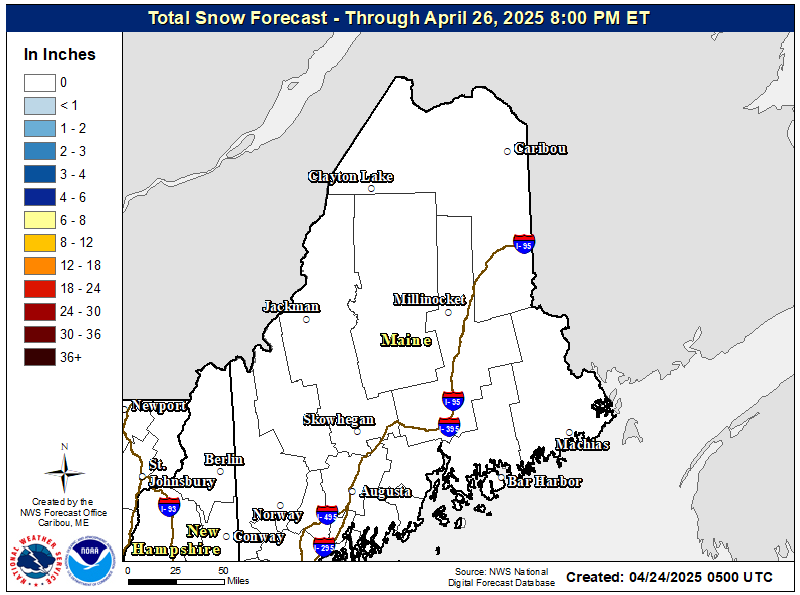 WESTERN NEW ENGLAND

MIDDLE AND UPPER HUDSON VALLEY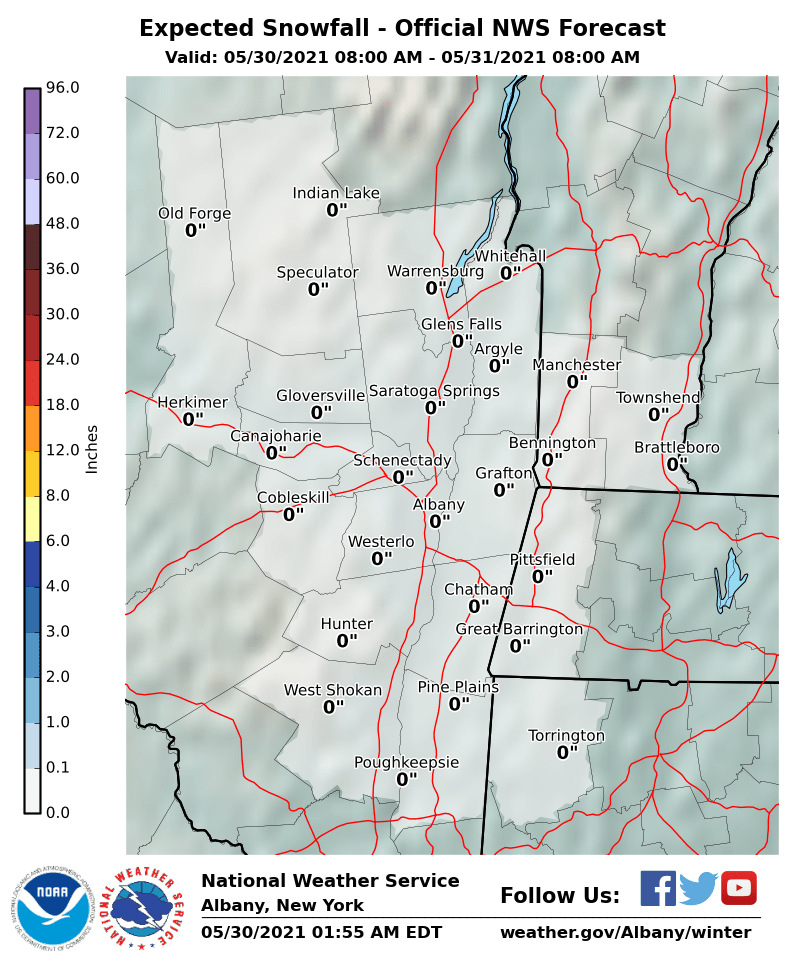 CENTRAL NEW YORK & NE PA
CENTRAL & SOUTH CENTRAL PA
VIRGINIA & MARYLAND
DAILY NORTHEAST SNOWFALL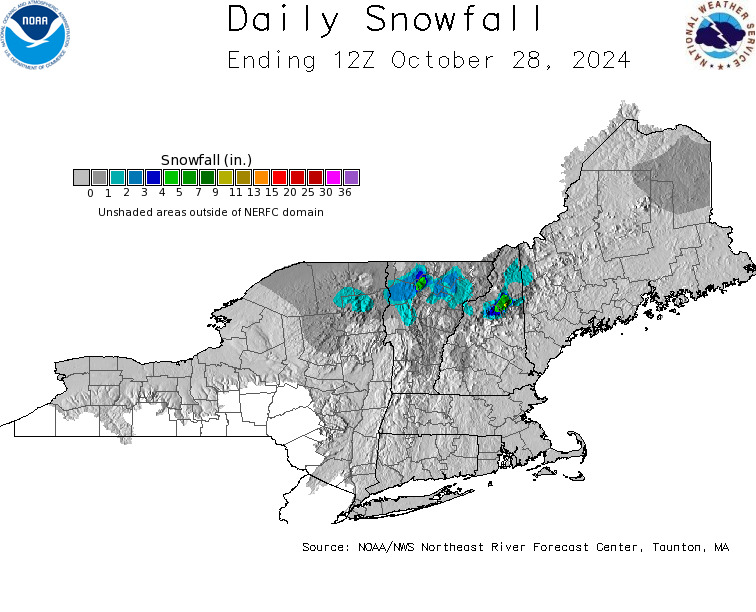 Please be advised that these are National Weather Service Forecast Maps and they auto update. Each office may update at different times and some offices are slower to update then others. Maps are usually updated before 5am and & 5pm however they may be updated at other times depending on forecast conditions. These are not my forecasts. My forecasts can be found on the JOE'S SNOWFORECAST PAGE. Individual forecasts for specific areas may also be found when conditions warrant on the my area forecasts. Those can be found on the website menu. Click on forecasts and then select your specific area.