Winter 2016-2017 First Snow & Freezes Coming
Winter 2016-2017 First Snow & Freezes Coming
With the arrival of a colder weather pattern beginning this weekend it sets the stage for the first snow and the first freezes. The first snow will be in areas well north and west of us and that will come first on Saturday and Saturday night in upstate New York and in Northern New England.
WINTER 2016-2017 FIRST SNOW THIS WEEKEND
Get familiar with these maps now as winter is coming. Most of what will fall will be just snow showers and accumulations will be favored in elevated areas. But this is how it starts. This is the snowfall forecast ending Sunday evening but again most of this falls Saturday and Saturday night in areas well north of here.
For our area it looks like we could see the first freezes for areas north and west of the coast Monday night but more than likely next Tuesday night into Wednesday. This is a result of a reinforcing surge of cold air that comes in late Monday and Monday night into the Northeast.
When we look at the upper pattern sometimes its a good idea to look way upstairs in the stratosphere. We are talking above where planes fly. The GFS model today would lend support to a colder than normal November if this verifies.
This is what the flow at the highest level of the atmosphere will be a week from today. The flow is controlled by the strengthening polar vortex located between Siberia and Greenland over the pole. Now watch what happens by the end of the period.
By early November the Vortex is forecast to migrate southeastward to between Greenland and Europe which completely changes the tilt of the low. This opens up a cross polar connection which would be an alley way for cold air to move into the Eastern US. Since there is a lag between what happens upstairs to what happens downstairs, this would suggest that a colder than average pattern will begin to take hold during the middle and latter part of November. Food for though going forward assuming this is correct.

What may be more important is the relative weakness of the polar vortex according to the Atmosphere & Environmental Research Blog.
The polar vortex both in the stratosphere and the troposphere look to remain relatively weak for the remainder of October, if this trend continues severe winter weather is likely for widespread portions of northern Eurasia, including Europe and East Asia, and the eastern United States (US).
MANY THANKS TO TROPICAL TIDBITS FOR THE WONDERFUL USE OF THE MAPS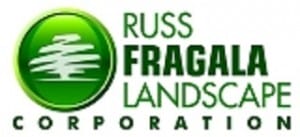 MENTION JOE CIOFFI AND GET A 5% DISCOUNT
WINTER 2016-2017 PART 1 OCEAN WATER TEMPERATURES
WINTER 2016-2017 PART 2 ARCTIC SEA ICE AND SIBERIAN SNOW COVER
FiOS1 News Weather Forecast For Long Island
FiOS1 News Weather Forecast For New Jersey
FiOS1 News Weather Forecast For Hudson Valley
NATIONAL WEATHER SERVICE SNOW FORECASTS
LATEST JOESTRADAMUS ON THE LONG RANGE
Weather App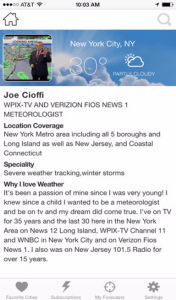 Don't be without Meteorologist Joe Cioffi's weather app. It is really a meteorologist app because you get my forecasts and my analysis and not some automated computer generated forecast based on the GFS model. This is why your app forecast changes every 6 hours. It is model driven with no human input at all. It gives you an icon, a temperature and no insight whatsoever.
It is a complete weather app to suit your forecast needs. All the weather information you need is right on your phone. Android or I-phone, use it to keep track of all the latest weather information and forecasts. This weather app is also free of advertising so you don't have to worry about security issues with your device. An accurate forecast and no worries that your device is being compromised.
Use it in conjunction with my website and my facebook and twitter and you have complete weather coverage of all the latest weather and the long range outlook. The website has been redone and upgraded. Its easy to use and everything is archived so you can see how well Joe does or doesn't do when it comes to forecasts and outlooks.
Just click on the google play button or the apple store button on the sidebar for my app which is on My Weather Concierge. Download the app for free. Subscribe to my forecasts on an ad free environment for just 99 cents a month.
Get my forecasts in the palm of your hand for less than the cost of a cup of Joe!