Sub Zero Temperatures Valentines Day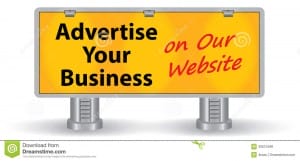 It is the coldest morning area wide in decades with lows reaching below zero in many areas. NYC Central Park hit 1 below zero and it is the first time Central Park has been below zero since 1994!  The old record low for the date was 2 which makes this the coldest Valentine's Day morning on record! Be still my heart!
Sub Zero Temperatures 7am Temperatures
Sub Zero Temperatures NYC LOW TEMPERATURE BELOW ZERO!
The old "Rochester Rule" worked fairly well but not perfectly well. It only works in cases where the wind is 320 degrees or better with high pressure building to the northwest or north of New York City. The 1pm temperature at Rochester Airport the day before is the forecast low for New York City the next morning. In this case you would have forecasted three below zero. Actually the ideal wind for this rule to work is 330 degrees or better so you can basically add 1 degree for each 10 degrees of direction. This assumes clear skies all night and rising pressures.
Today is recovery day such as it is with sunshine and temperatures not much above the low to mid teens. Tonight we will see a clear start but clouds will move in later tonight. Satellite loop shows clouds already streaming out of the Plains.
Sub Zero Temperatures Satellite & Radar Loops

There is snow already streaming eastward into the Ohio Valley which is the next weather system that is headed our way for Monday. Believe it or not for some coastal areas especially it could be all rain without a flake or an ice pellet which is amazing considering how cold it is this morning. But look for precipitation to develop during Monday. It will be snow with freezing rain at the start before it goes to rain.  By the time this next weather system is done with us later on Tuesday we will see temperatures reaching into the 50s in some areas.
The HRRR model has snow fairly far east by 4am Monday. It is in line with some models who seem to want to race snow northeastward while there is still some cold air around. Im going to wait for the day run of models whose cycle begins shortly to sort it all out.
Sub Zero Temperatures HRRR MODEL SNOW FORECAST ENDING 4AM MONDAY
National Weather Service Snowfall Forecasts are up and you can check those out for your region at the link below.
NATIONAL WEATHER SERVICE SNOW FORECASTS
LATEST JOESTRADAMUS ON THE LONG RANGE
Weather App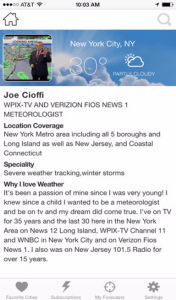 Winter is here! Don't be without Meteorologist Joe Cioffi's weather app. It is a complete weather app to suit your forecast needs. All the weather information you need is right on your phone. Android or I-phone, use it to keep track of all the latest weather information and forecasts. This weather app is also free of advertising so you don't have to worry about security issues with your device. An accurate forecast and no worries that your device is being compromised.
Use it in conjunction with my website and my facebook and twitterand you have complete weather coverage of all the latest weather and the long range outlook. The website has been redone and upgraded. Its easy to use and everything is archived so you can see how well Joe does or doesn't do when it comes to forecasts and outlooks.
Just click on the google play button or the apple store button on the sidebar for my app which is onMy Weather Concierge. Download the app for free. Subscribe to my forecasts on an ad free environment for just 99 cents a month.
Get my forecasts in the palm of your hand for less than the cost of a cup of Joe!