Snow Possibility Wednesday?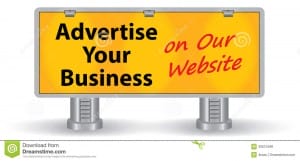 The evolution of the Monday-Wednesday time frame continues to become a bit more complicated. The first weather system continues to become a weaker feature in terms of its appearance at upper levels of the atmosphere. However this does open up a possibility for a second system that is right behind it. Remember that the atmosphere has only room for so much. We saw numerous examples of this recently where a lead system becomes so dominant that it essentially leaves no room for anything else. However the opposite is true as well. With Monday's lead system forecast to be much weaker (No deep low), it leaves room for the second system behind it to do something.
Snow Possibility Wednesday?NAM MODEL TUESDAY EVENING
This is the NAM at 84 hours and this is a throwback to the European run about 3 days ago where it made the second low an important feature as it moved across the northeast. The issue here will be how far south the second system will be allowed to dig. Obviously you want to take a surface low as far south as possible here. Otherwise you wind up with a low that goes through Northern Pennsylvania and upstate New York and becomes nothing more than a cold front on Wednesday.
Snow Possibility Wednesday? GFS TUESDAY EVENING

The GFS today is also showing the more vigorous second system which is deeper and further south than the prior runs. The first sytem is up into Northern New England at this point. Again it will be a question of room. The GFS has a vigorous low in Northern New England like the NAM model. The differences are speed with the NAM faster and depth with the GFS a little deeper. A delicate balance needs to be achieved where the first system is deep enough enough to force the second system to dig further south but not too deep where it winds up overwhelming everything and the second system becomes less significant.
Snow Possibility Wednesday GFS WEDNESDAY MORNING
The GFS would have this be a weak system as it goes by at this point. However I think judging by how this first event has changed from a deep low up the east coast to a more simple warm advection overrunning situation and not much more, we should keep an eye on this second system and see whether enough room develops for something to happpen later Tuesday night and Wednesday. It might be a bit of a long shot but I think it is worth a closer look.
NATIONAL WEATHER SERVICE SNOW FORECASTS
LATEST JOESTRADAMUS ON THE LONG RANGE
Weather App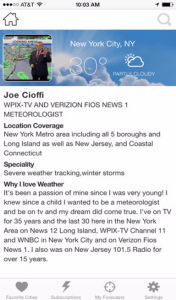 Winter is here! Don't be without Meteorologist Joe Cioffi's weather app. It is a complete weather app to suit your forecast needs. All the weather information you need is right on your phone. Android or I-phone, use it to keep track of all the latest weather information and forecasts. This weather app is also free of advertising so you don't have to worry about security issues with your device. An accurate forecast and no worries that your device is being compromised.
Use it in conjunction with my website and my facebook and twitterand you have complete weather coverage of all the latest weather and the long range outlook. The website has been redone and upgraded. Its easy to use and everything is archived so you can see how well Joe does or doesn't do when it comes to forecasts and outlooks.
Just click on the google play button or the apple store button on the sidebar for my app which is onMy Weather Concierge. Download the app for free. Subscribe to my forecasts on an ad free environment for just 99 cents a month.
Get my forecasts in the palm of your hand for less than the cost of a cup of Joe!