Noreaster Underway National Weather Service Snow Forecast Maps
Noreaster Underway National Weather Service
Snow Forecast Maps
We continue to see the watches and warnings map lit up like a Christmas tree. Winter Storm Warnings continue across Northeast Pennsylvania and Northwest New Jersey. Warnings have been expanded across the Hudson Valley and parts of Northwestern Connecticut. Winter Weather Advisory is up for Warren & Morris Counties in New Jersey as well as Putnam County and Southern Litchfield County. There are numerous overlapping watches and warnings including Flood Watches for rain, Coastal Flood Warning  for tidal flooding and High Wind Warnings as the winds will be cranking up to 50 to 60 mph along the coast later today and tonight. As far as snow is concerned we are seeing areas north and west of the coast changing over to heavy wet snow especially in elevated areas. This should continue into this afternoon. How far south and east the change over occurs remains to be seen. Maps have been updated but may be updated again later today so be sure to check back on this page every couple of hours.
GET JOE A CIGAR SO HE CAN RELAX!
NEW YORK CITY AND VICINITY SNOW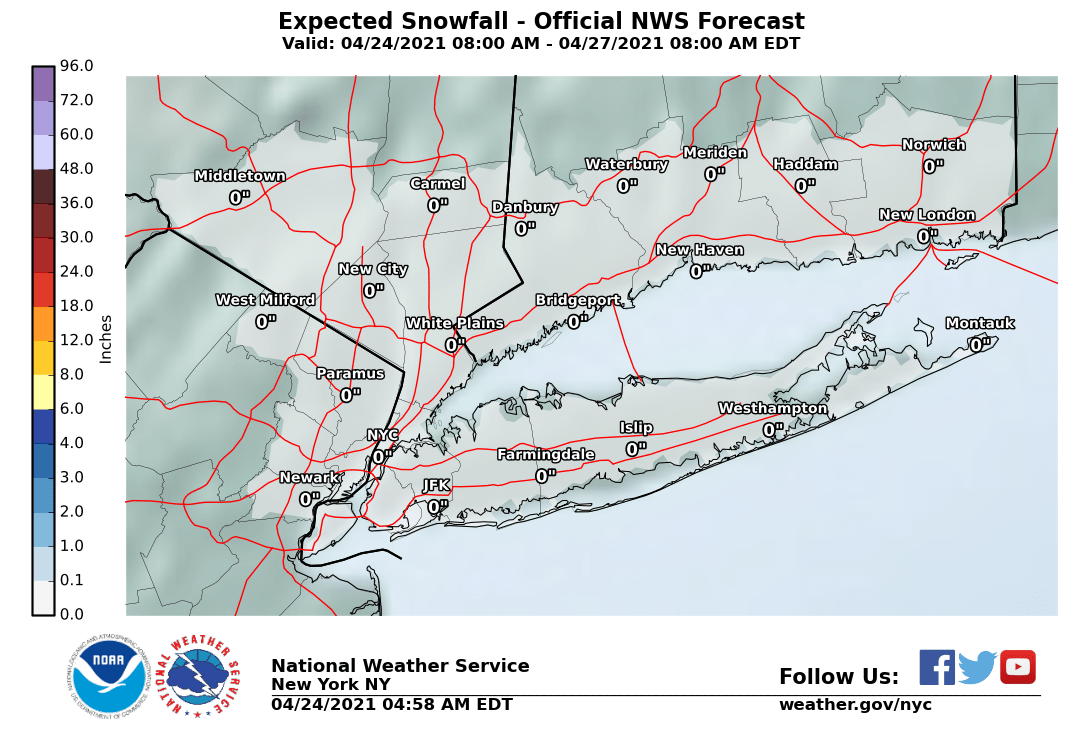 NEW JERSEY & PARTS OF NE PA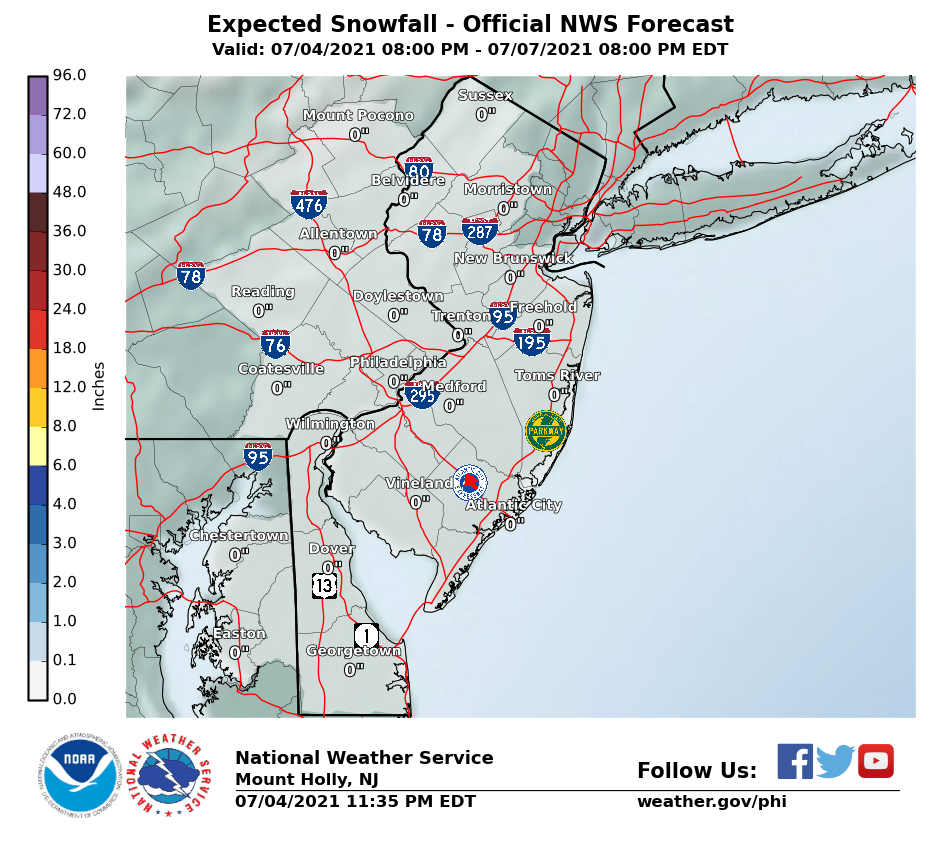 SOUTHERN AND SOUTHEAST NEW ENGLAND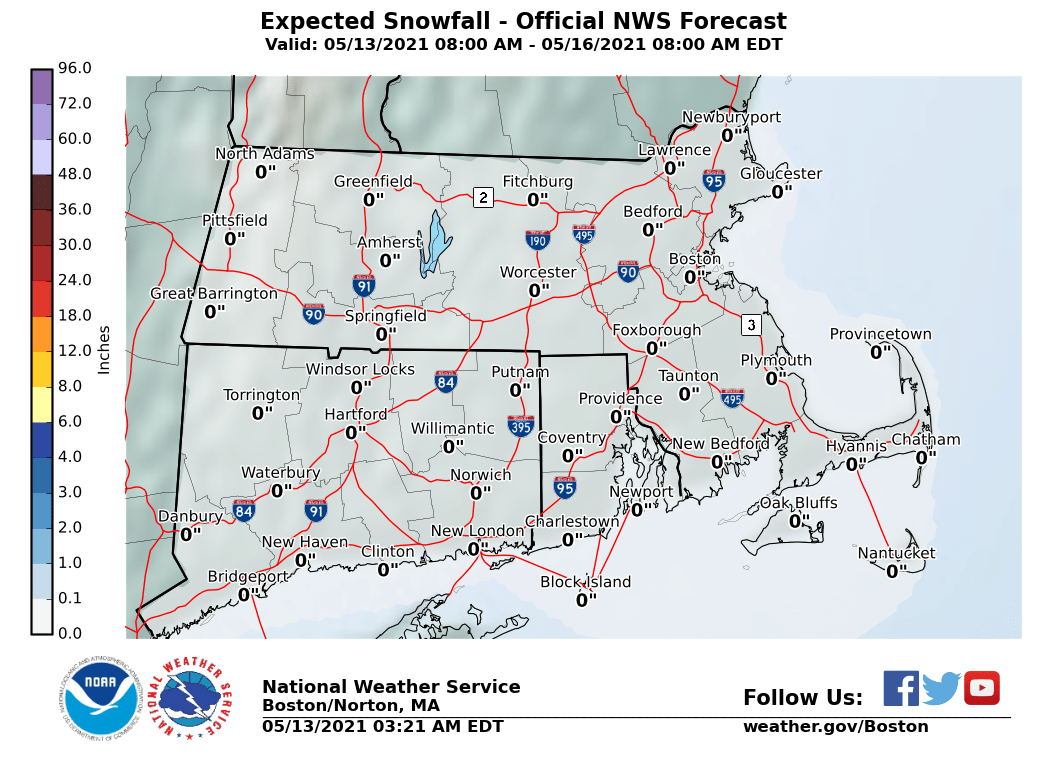 NORTHERN NEW ENGLAND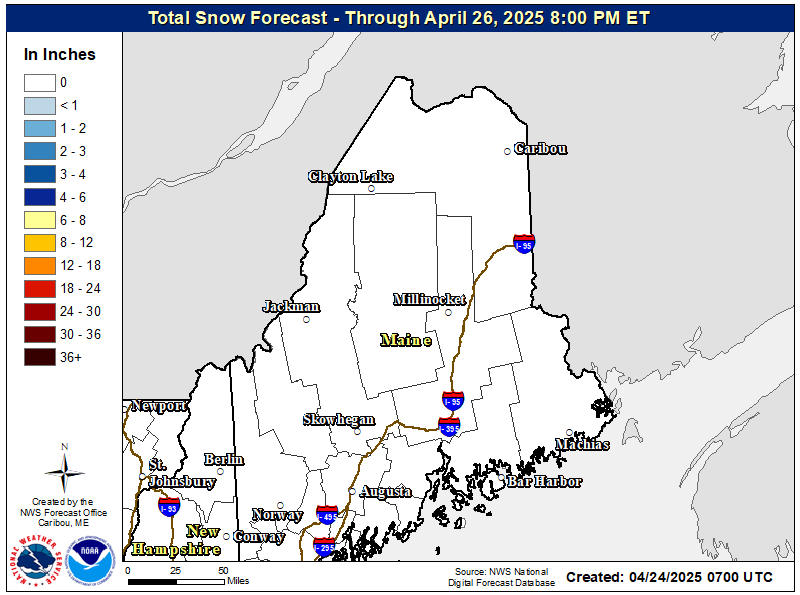 WESTERN NEW ENGLAND

MIDDLE AND UPPER HUDSON VALLEY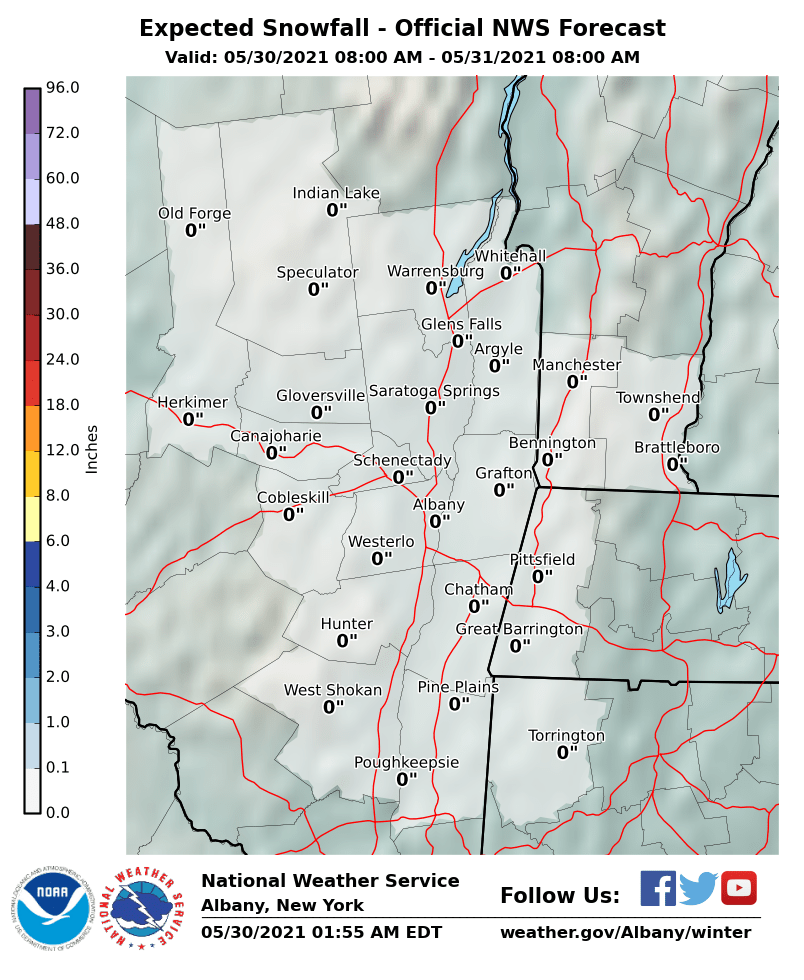 CENTRAL NEW YORK & NE PA
CENTRAL & SOUTH CENTRAL PA
VIRGINIA & MARYLAND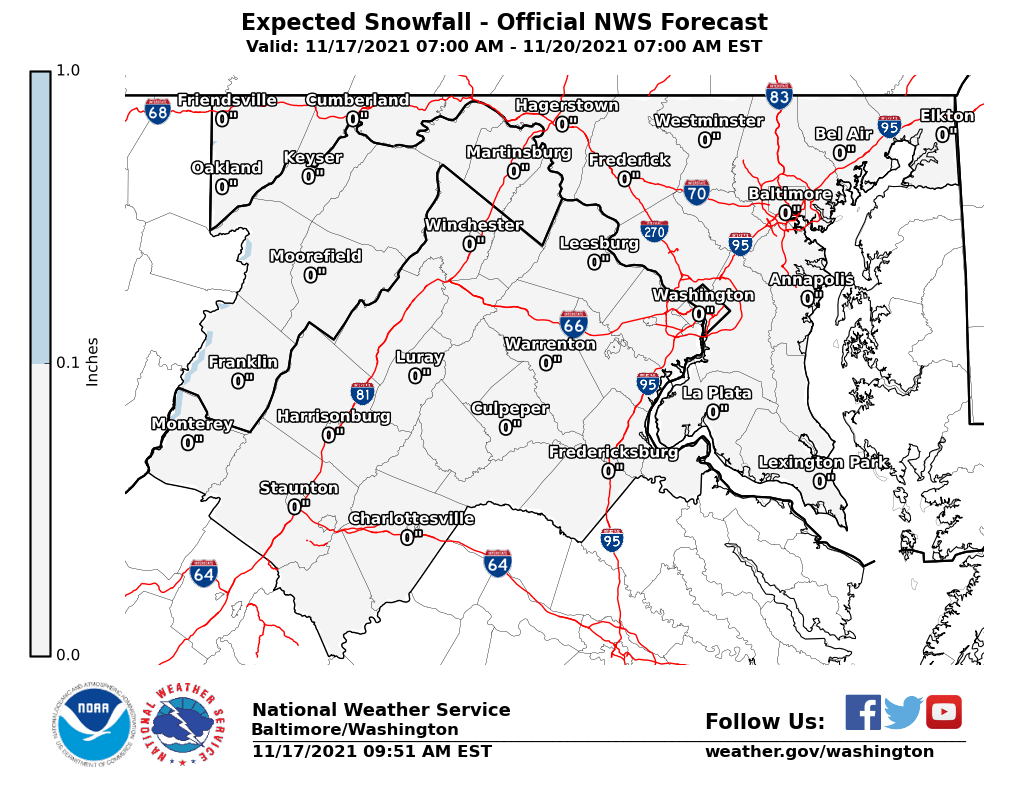 DAILY NORTHEAST SNOWFALL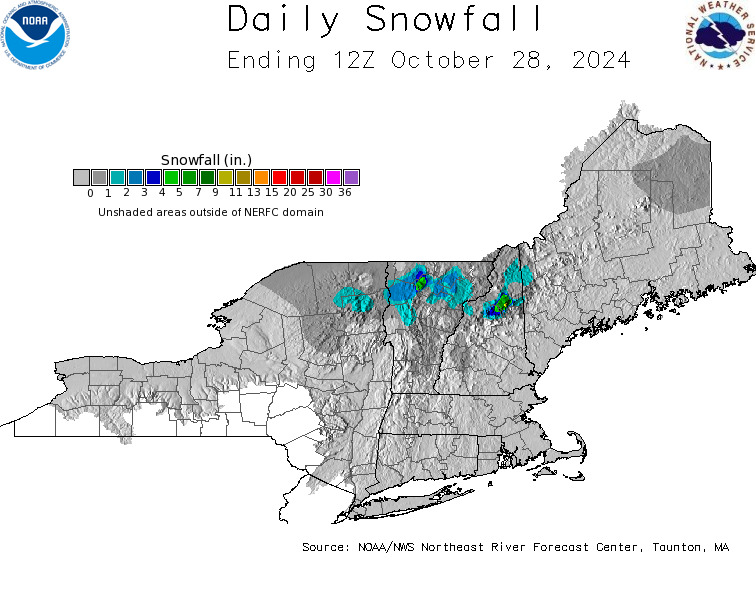 Please be advised that these are National Weather Service Forecast Maps and they auto update. Each office may update at different times and some offices are slower to update then others. Maps are usually updated before 5am and & 5pm however they may be updated at other times depending on forecast conditions. These are not my forecasts. My forecasts can be found on the JOE'S SNOWFORECAST PAGE. Individual forecasts for specific areas may also be found when conditions warrant on the my area forecasts. Those can be found on the website menu. Click on forecasts and then select your specific area.