Winter Storm Warnings Snow Forecast Maps Friday Coastal Storm 03012018
Winter Storm Warnings Snow Forecast Maps
Friday Coastal Storm 03012018
The watch and warning map is lit up like a Christmas tree so lets break it down. Winter Storm Warning is up for Sussex County in New Jersey, much of Northeast Pennsylvania, Orange County to the Catskills northward east of Route 87 covering the entire central and western part of the state. Winter Storm Warning also posted for parts of Western Massachusetts and Northwestern Connecticut.
Winter Weather Advisories are up for counties surrounding some of the Winter Storm Warning areas in the blue shading. Flood Watch for heavy rain covers much of New Jersey, Southeastern NY & Southern New England.
High Wind Warnings are posted for parts of the Delmarva Peninsula northward to Southern New England. Coastal Flood Watches from Delaware to Coastal New England.
Snow remains problematic in this forecast. It comes down to the secondary low taking over from the primary low fast enough. If that happens then the NAM model which has aggressive snowfall will be closer to the truth. If the primary holds on longer than snow amounts will be cut back westward and much more limited. Models are divided on this. We will know soon enough. In the meantime National Weather Service snow maps are up and updated and show most amounts have been boosted higher especially across NY State.
GET JOE A CIGAR SO HE CAN RELAX!
NEW YORK CITY AND VICINITY SNOW

NEW JERSEY & PARTS OF NE PA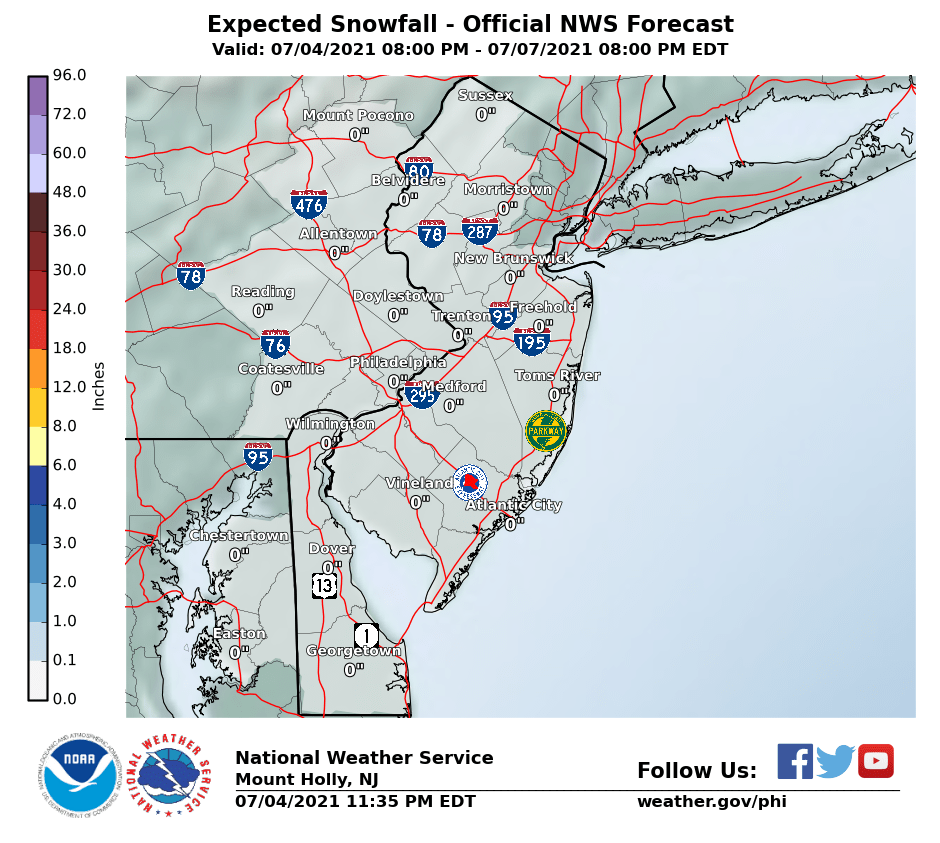 SOUTHERN AND SOUTHEAST NEW ENGLAND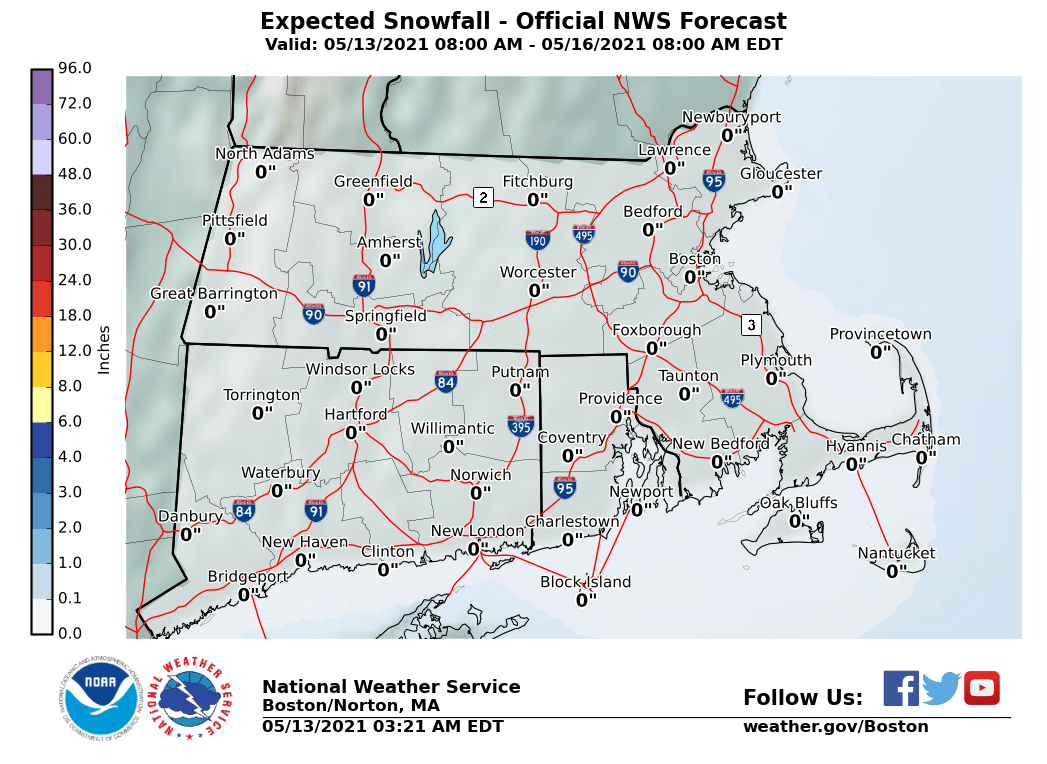 NORTHERN NEW ENGLAND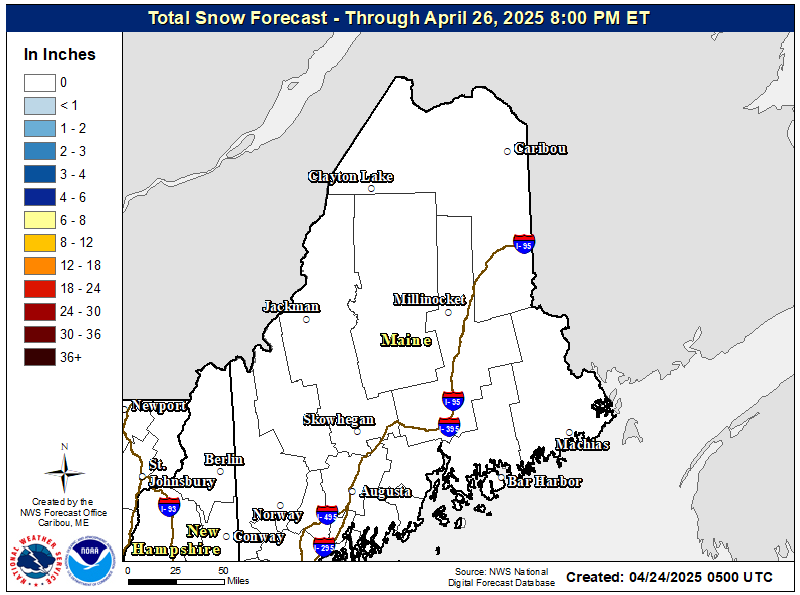 WESTERN NEW ENGLAND

MIDDLE AND UPPER HUDSON VALLEY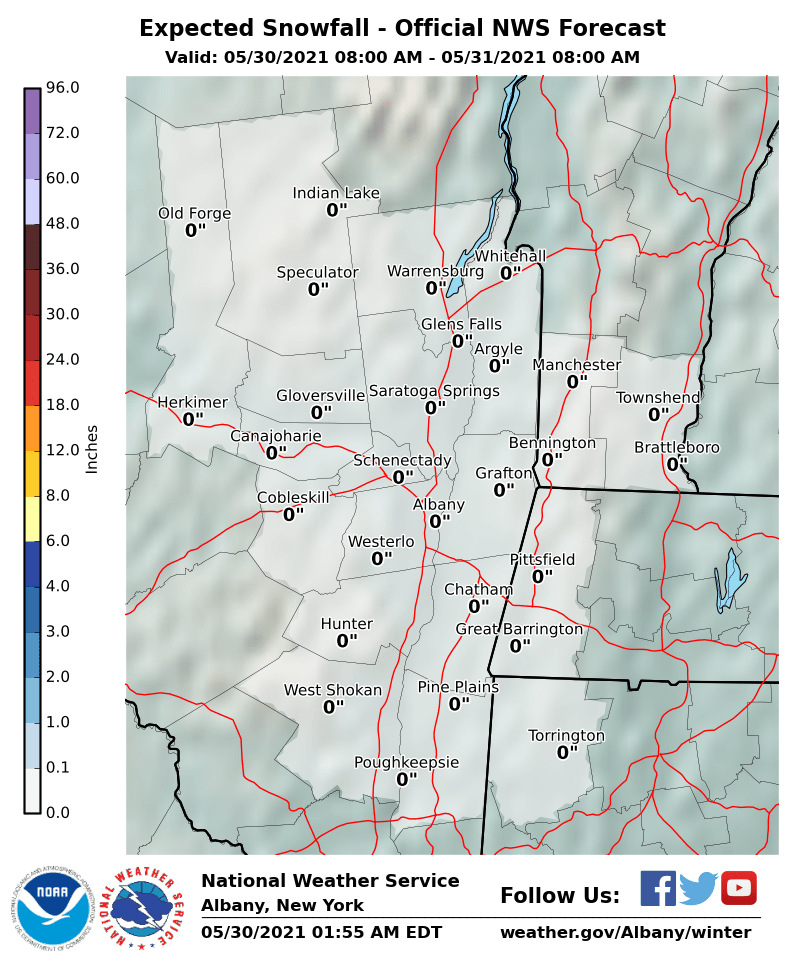 CENTRAL NEW YORK & NE PA
CENTRAL & SOUTH CENTRAL PA
VIRGINIA & MARYLAND
DAILY NORTHEAST SNOWFALL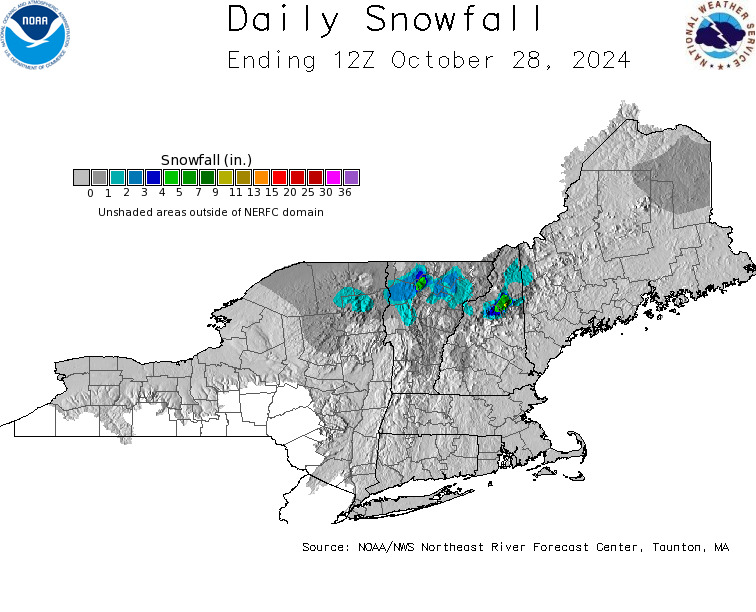 Please be advised that these are National Weather Service Forecast Maps and they auto update. Each office may update at different times and some offices are slower to update then others. Maps are usually updated before 5am and & 5pm however they may be updated at other times depending on forecast conditions. These are not my forecasts. My forecasts can be found on the JOE'S SNOWFORECAST PAGE. Individual forecasts for specific areas may also be found when conditions warrant on the my area forecasts. Those can be found on the website menu. Click on forecasts and then select your specific area.