DOWNLOAD MY APP FOR FREE & CONSIDER JOINING PATREON

THE APP IS ABSOLUTELY FREE TO ALL BUT CONSIDERING SUBSCRIBING TO PATREON FOR A WEATHER EXPERIENCE FREE OF ADS, EXCLUSIVE VIDEOS FOR MEMBERS ONLY AND MUCH MORE…STARTS AT $2 A MONTH..MESSAGE ME AT ANY TIME
National Weather Service Snow Forecast Maps 1/17-18/2019
Some of the National Weather Service offices have tweaked their forecasts a bit since this morning. Some 3 inch amounts are being indicated in a few areas inland, up from 1 or 2 inches from earlier forecasts. So far no winter weather advisories are posted but we will see some go up on Thursday. Remember there are two systems in play and these snow amounts are for the first system only for Thursday night into Friday morning.
SNOW FORECAST MAPS
New York City, Ne NJ, HV, LI, Coastal Ct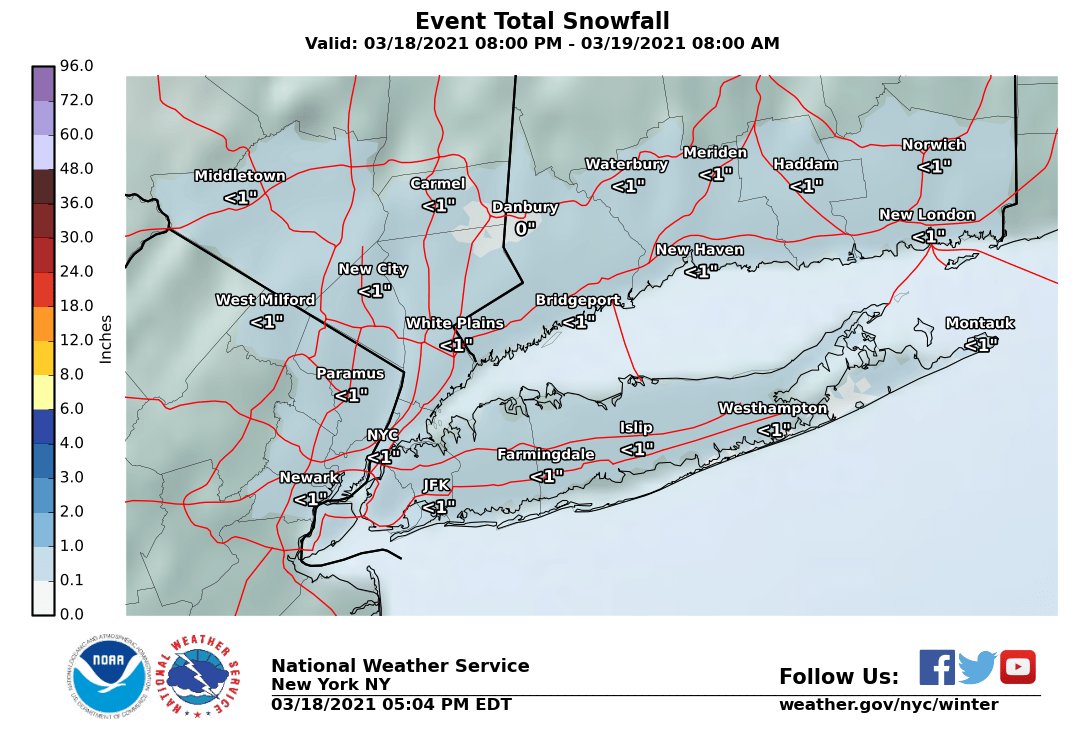 Both Upton NY above and Mount Holly NJ forecast below have a similar idea. 2 to 3 inches north and west of the coast and the warmer urban centers while on the immediate coast a coating to an inch or so seems fair.
NEW JERSEY & PARTS OF NE PA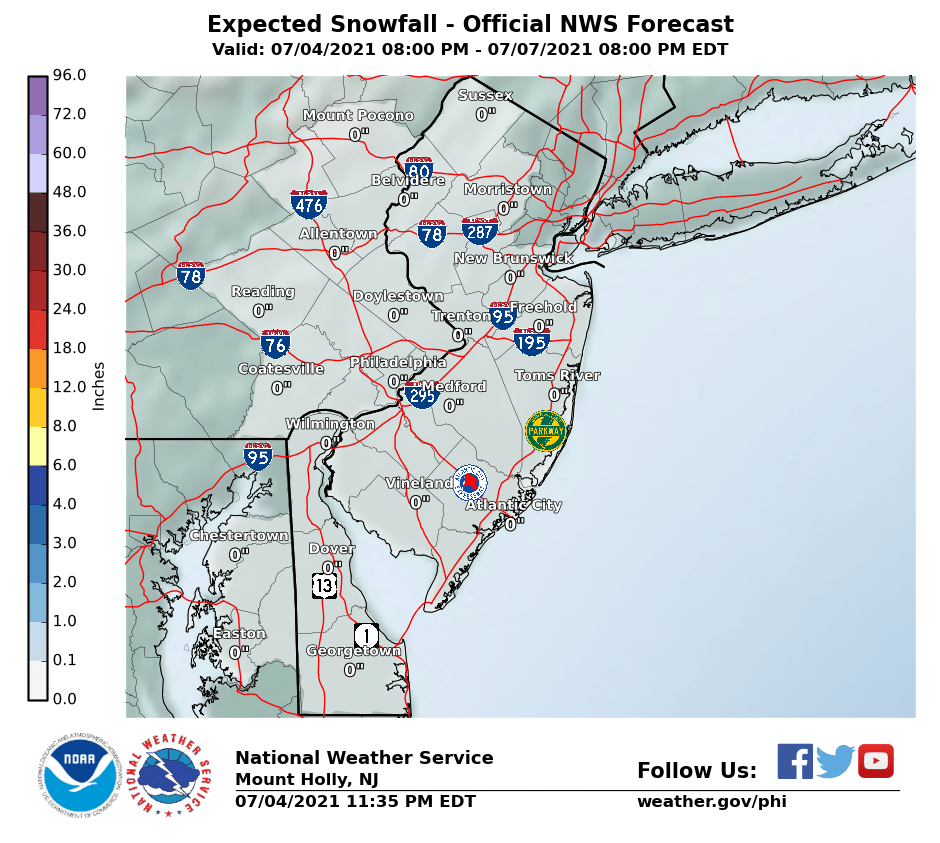 It appears that the Boston office has not updated their maps yet for Southern New England since the snow probably more of a Friday morning issue than a Thursday overnight issue. Look for this zone to freshened up later today.
SOUTHERN AND SOUTHEAST NEW ENGLAND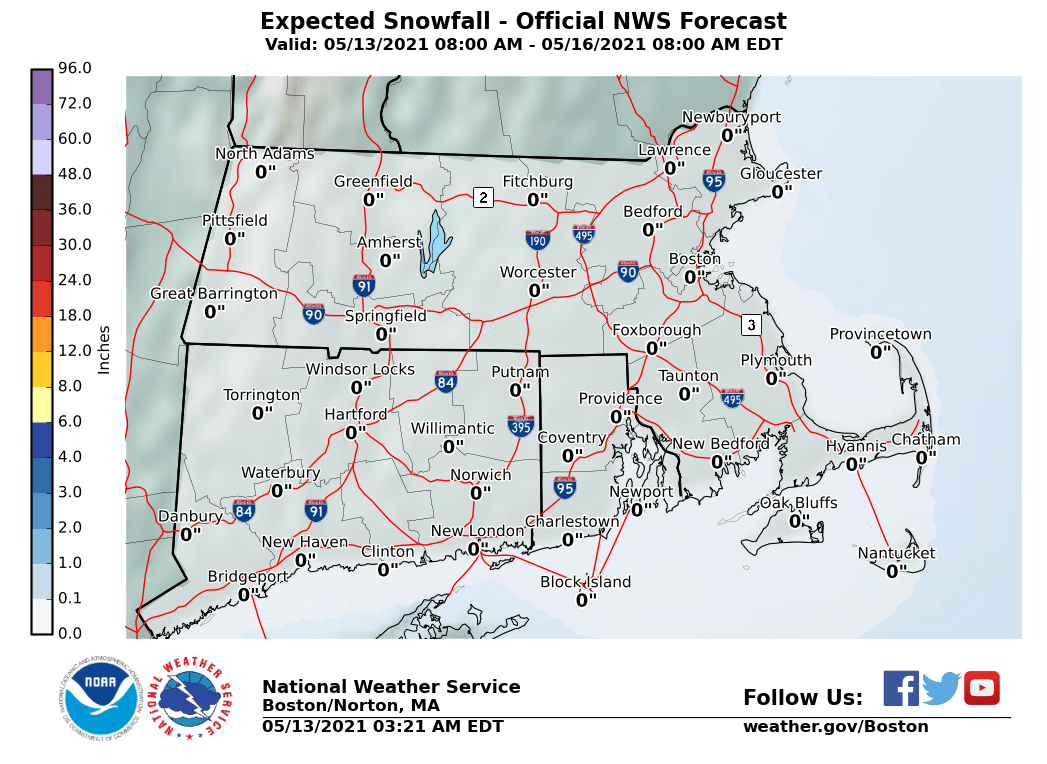 For the Middle & Upper Hudson Valley be sure to check time stamps here as northern areas have a mix of events here with snow showers  later Wednesday into Wednesday evening while the southern end picks up on the snow for Thursday night into Friday morning. This map is likely to change some.
MIDDLE AND UPPER HUDSON VALLEY
Central and South Central Pennsylvania will likely see a 1 to 4 inch snow fall from this system. In western areas there is a little bit of lake effect snow from Wednesday in the numbers but the bulk of this is from late Thursday and Thursday night.
CENTRAL & SOUTH CENTRAL PA
This year Virginia is the Maine of the south when it comes to snow as it has now seen its second major storm of the season. This is an area that can go years without seeing a 6 inch snowfall and much of this area has already seen 2 and in some cases 3. The southern flank here sees under an inch but areas across northern VA into Maryland could see another 2 to 4 inches especially in elevated areas.
VIRGINIA & MARYLAND
Please be advised that these are National Weather Service Forecast Maps and they auto update. Each office may update at different times and some offices are slower to update then others. Maps are usually updated before 5am and & 5pm however they may be updated at other times depending on forecast conditions. These are not my forecasts. My forecasts can be found on the JOE'S SNOWFORECAST PAGE. Individual forecasts for specific areas may also be found when conditions warrant on the my area forecasts. Those can be found on the website menu. Click on forecasts and then select your specific area.