Wishing for a pattern shift for Christmas? Well maybe…just maybe…if you are good boys and girls (don't you love passive aggressiveness?) it might just happen. Wishing and forecasting are 2 different things and many weather people do occasionally wish-cast. However what we saw overnight is more than wishing in my view. I will say shift for now because I want to be extra cautious. It is only fitting that JOESTRADAMUS threw in the towel a few posts ago and this is why he is being extra cautious. Let us now take a look at what the European model had to offer us last night.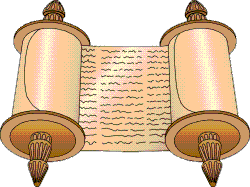 First off let me advise everyone that if the European and even the GFS idea is true it is going to mean a couple of things. First off there will be a series of storms going to our west which means that we will see shots of cold air in between that are NOT ARCTIC in origin but Canadian and therefore it will mean temps to seasonal or a little below normal in between cold fronts. If we wind up dealing with deep cyclones those warmups will be pretty warm which makes sense. The atmosphere will need to do some work to begin tearing down the vortex complex that has been rock solid up in the Arctic. This is not going to happen overnight but may take a few weeks to accomplish. There is no guarantee it will get there either. If after some relaxing the polar vortex in the Arctic restrengthens we could go right back to where we are now. Understanding all this let us proceed. We will dispense with singing tacky songs and holding hands etc etc.
This is the European from last night at day 7 which is next Tuesday. The model is taking the next system and intensifying pretty strongly as it moves across the lakes and into the northeast. Actually the low track on the European has the low moving across the lower Great Lakes into Central New England which is better than lifting up north northeast into the oblivion of Northeast Canada. This is going to mean very warm temperatures over the weekend espeically Sunday (depending on clouds) followed by a good dose of showers on Monday. Now lets take a look at the European 240 hour which is day 10.
This to me was very interesting as we have troughs and ridges in positions we haven't seen in a while. This is also coming at a time frame where oscillation indexes are going negative to favor a colder look. The polar vortex in the Arctic is still there but it is being attacted on both sides by rising pressures over the central Arctic regions back to Greenland on one side and by a strong ridge along the International Dateline in the Pacific. This setup leads to another low to the Great Lakes preceded by a warmup and followed by colder air. Again remember that IF this is right, this will be a process and not an event. Here is last night's gfs for comparison for the same timeframe.
The Gfsweather forecast model is coming at this from a slighly different direction which I explained in my overnight post and here is the video that goes with it.
Beyond this period on the GFS model we see this trend continuing. I will update this later today to see where it is going. Remember folks the first thing to resolve is whether this is real. The second thing is that it is a process and not an event that happens at a certain point in time. The old saying about the opera not being over until the fat lady sings, however she, after weeks of coaxing, is perhaps clearing her throat.
JOESTRADAMUS LONG RANGE VIDEO ANALYSIS
NEW YORK CITY WEATHER FORECAST