Winter Weather Advisory Tonight: 2-3″ Possible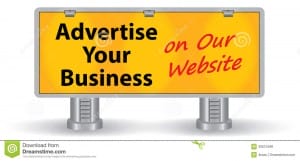 I decided to lean on the low side of things regarding snow tonight.  Situations like this are suicide from a forecast standpoint because you are dealing with an upper air feature around an upper low and not organized low pressure. In fact when you look on the satellite loop this morning you can see that low pressure is developing off the Middle Atlantic Coast this morning so some of the avaiilable moisture and energy is again being robbed. This will probably make tonight's snowfall more convective in nature. In other words there will be variations again with some spots getting more than others. Where you can get burned on the high side is if one of those little convective balls were to suddenly blow up over head. So I'm thinking 2 or maybe 3 inches will do it on average with a few spots over and a few spots under.
Winter Weather Advisory Tonight: 2-3″ Possible

It is very hard to go much above these numbers given what is going on in the atmosphere. And be advised this could all wind up just falling apart. In fact the European model has barely a coating to an inch or two at most out of this.
Winter Weather Advisory Tonight: 2-3″ Possible Satellite & Radar Loops

You can begin to see the radar echos developing to the south across Delaware and Maryland. The best we can do is just watch to see how impressive these get or don't get. In the meantime today just lots of clouds with highs in the low to mid 30s except in the 20s northern inland areas. Then look for snow to develop across South Jersey and Southeastern Pennsylvania this afternoon and spread over areas around New York City Long Island and Connecticut tonight and it should be done by daybreak on Wednesday. This will be less to the north and more to the south sort of deal again so there will be another cut off line in the Hudson Valley and in Northwest New Jersey that gets little or nothing
South of Route 195 into Southeast Pennsylvania amounts could be higher on the order of 3 or 4 inches as they will be snowing a good deal longer than everyone else.
Once this system leaves Wednesday morning we should see leftover clouds. There could be another weak disturbance behind this one later Wednesday and Wednesday night and that could leave a coating to an inch in some places. Otherwise ti turns colder. Wednesday's highs will be in the low to mid 30s. Thursday's highs won't be out of the 20s.
Longer range get set for a brutally cold air mass for the weekend which will bottom out Sunday morning with lows in the single digits to single digits below zero in many locations. The arrival of that arctic air could come with some ocean effect snow showers later Friday night and on Saturday. More on this as we get closer. Here is more information on the weekend air mass which brings the coldest weather of the winter. Winter Weather Advisory Tonight click on the National Weather Service snow forecasts for their updated snowfall forecasts.
NATIONAL WEATHER SERVICE SNOW FORECASTS
LATEST JOESTRADAMUS ON THE LONG RANGE
Weather App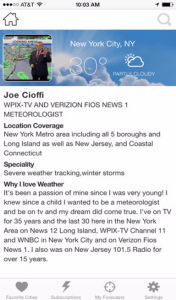 Winter is here! Don't be without Meteorologist Joe Cioffi's weather app. It is a complete weather app to suit your forecast needs. All the weather information you need is right on your phone. Android or I-phone, use it to keep track of all the latest weather information and forecasts. This weather app is also free of advertising so you don't have to worry about security issues with your device. An accurate forecast and no worries that your device is being compromised.
Use it in conjunction with my website and my facebook and twitterand you have complete weather coverage of all the latest weather and the long range outlook. The website has been redone and upgraded. Its easy to use and everything is archived so you can see how well Joe does or doesn't do when it comes to forecasts and outlooks.
Just click on the google play button or the apple store button on the sidebar for my app which is onMy Weather Concierge. Download the app for free. Subscribe to my forecasts on an ad free environment for just 99 cents a month.
Get my forecasts in the palm of your hand for less than the cost of a cup of Joe!