Winter Weather Advisory Winter Storm Watch Sunday
GET JOE A CIGAR IF YOU LIKE
Winter Weather Advisory Sunday
NW New Jersey Hudson Valley Connecticut South of RT 84
Winter Storm Watch Hudson Valley & Connecticut North RT 84
We are looking at low pressure moving out of the Ohio Valley and heading into Western Pennsylvania and redeveloping off the New Jersey coast. This system is going to become a major storm near Cape Cod and will have a big impact on New England. For our area we will see a mild day today with temperatures in the 40s. Then we will watch low pressure come out of the Ohio Valley. One of the keys to the Sunday forecast will be the draining of cold air southward and how far south? Those are the big questions here. The bottom of the atmosphere just inland of the coast could stay cold enough for accumulating wet snow changing over to a mix or some freezing rain on Sunday. For the coast it will be a mix to some rain though there could be a couple of hours of all snow first. I would not rule out some accumulation along the coast at this point but higher amounts are forecast inland.
I think the RGEM model has a very good representation of how this will play out in terms of accumulation. Notice some 4 inch plus amounts are possible inland and not that far inland at that.
My snow forecast map I think shows things pretty fairly however I am going to be watching this very closely because a faster developing wave or more of a northeast wind could make a huge difference in the outcome on Sunday.

The maps below are the National Weather Service forecast snow maps with the most likely snowfall prediction.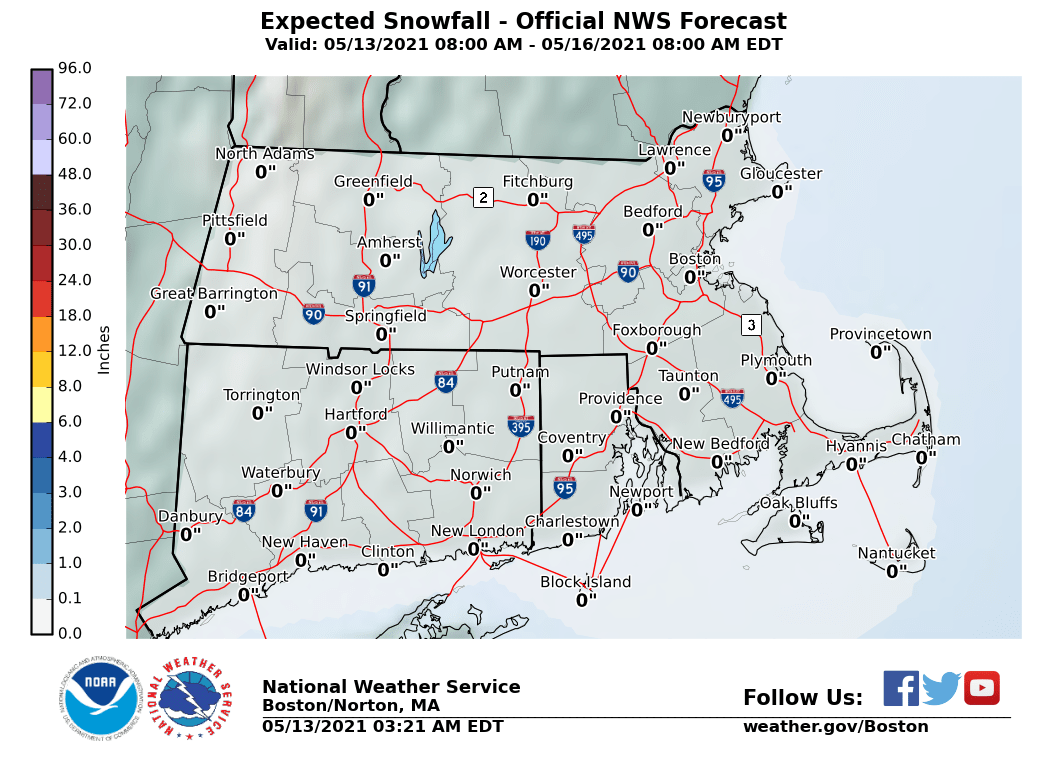 Once this storm moves east of Cape Cod Sunday night, strong winds with gusts to 40 to 50 mph will be commonplace here on Monday as Eastern New England gets pounded with strong winds and heavy snows on the order of 1 to 2 feet in some areas.