Winter Weather Advisory Southern & Eastern Pennsylvania,
Most of Northern New Jersey NYC & Long Island

Weather in 5/Joe & Joe Weather Show Latest Podcast
Winter Weather Advisory Southern & Eastern Pennsylvania,
Most of Northern New Jersey NYC & Long Island

Winter Weather Advisories are now posted and they extend from Northeast Virginia, to Maryland, Southern & Eastern Pennsylvania, most of Northern New Jersey, NYC & Long Island. There might be a few additional counties on the northern and southern flank that could be added Thursday morning once we see the precipitation set up on the radar.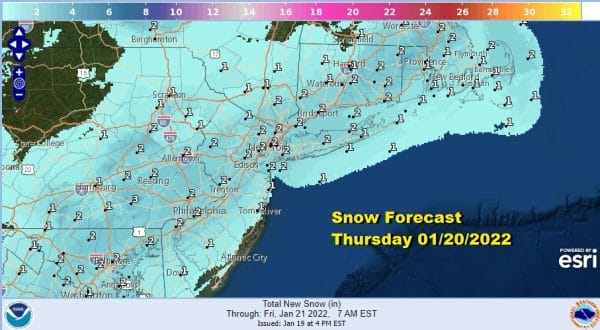 Snow accumulations will be on the order of up to a few inches. This is going to be a 4 to 6 hour event through Thursday morning with the risk time roughly between 5-7am as a start time and 11am-1pm as an end time from west to east. There isn't much room for upside here because of the time constraint. There could be one or two spots that wind up with a little upside surprise. Other than that this should behave as advertised.
SATELLITE

WEATHER RADAR

At least we warmed up nicely today in the 40s. Now we wait for the front to pass late tonight. Some areas could see a little rain at the start but once the northerly wind kicks in temps should fall to 32 or less. Snow intensity will help to drop temperatures into the upper 20s to near 30 especially inland.
The snow comes and goes and the front pushes further offshore as a weak wave goes by. Very cold air comes in for Thursday night and by Friday morning lows will be in the teens with single digits inland. Sunshine and high clouds will be around on Friday but it is going to be a cold day with just back into the low to middle 20s. Inland areas north and west of Philadelphia and NYC won't get out of the teens.
The weekend will be a good one. Low pressure east of the Carolinas moves out to the east and comes no where close to our area at all. Saturday will be very cold with morning lows in the single digits and low teens and highs just in the 20s. Sunday we should see a little recover with some sunshine. Highs should be back into the 30s. Next week starts dry. We do have a weather system coming through midweek but we aren't sure whether that will be a cold front with colder air behind it or whether it winds up more complicated with a front followed by some sort of wave. No big storms are on the horizon at the moment at least.
SNOW FORECAST MAPS
New York City, Ne NJ, HV, LI, Coastal Ct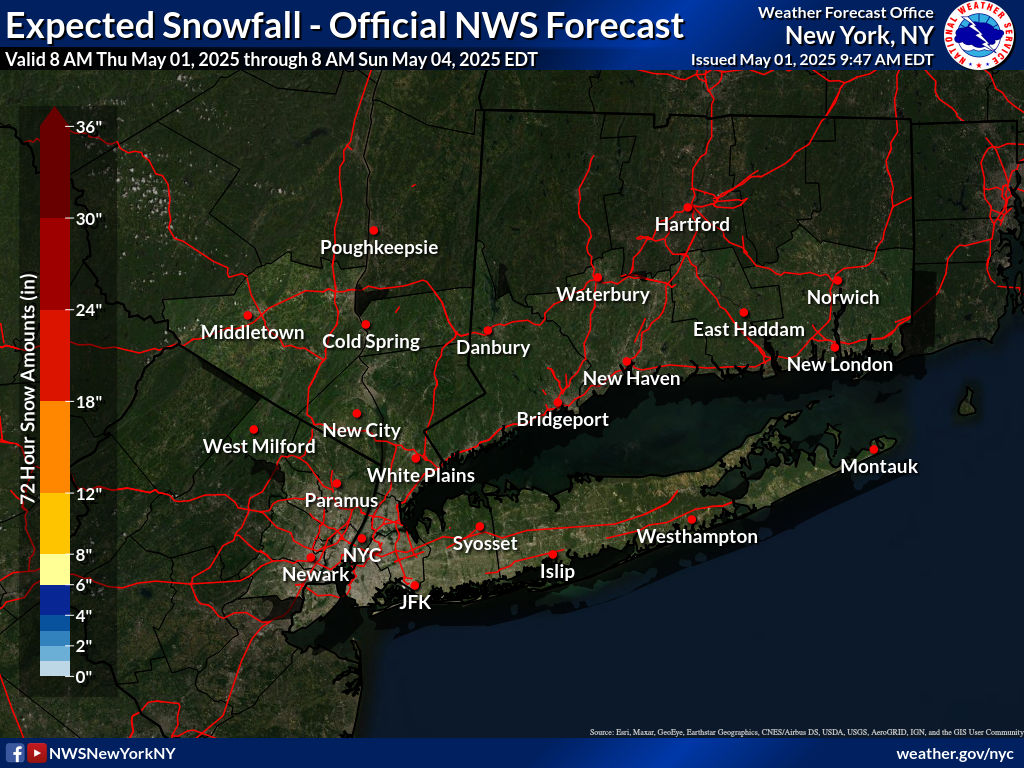 SOUTHEAST NEW ENGLAND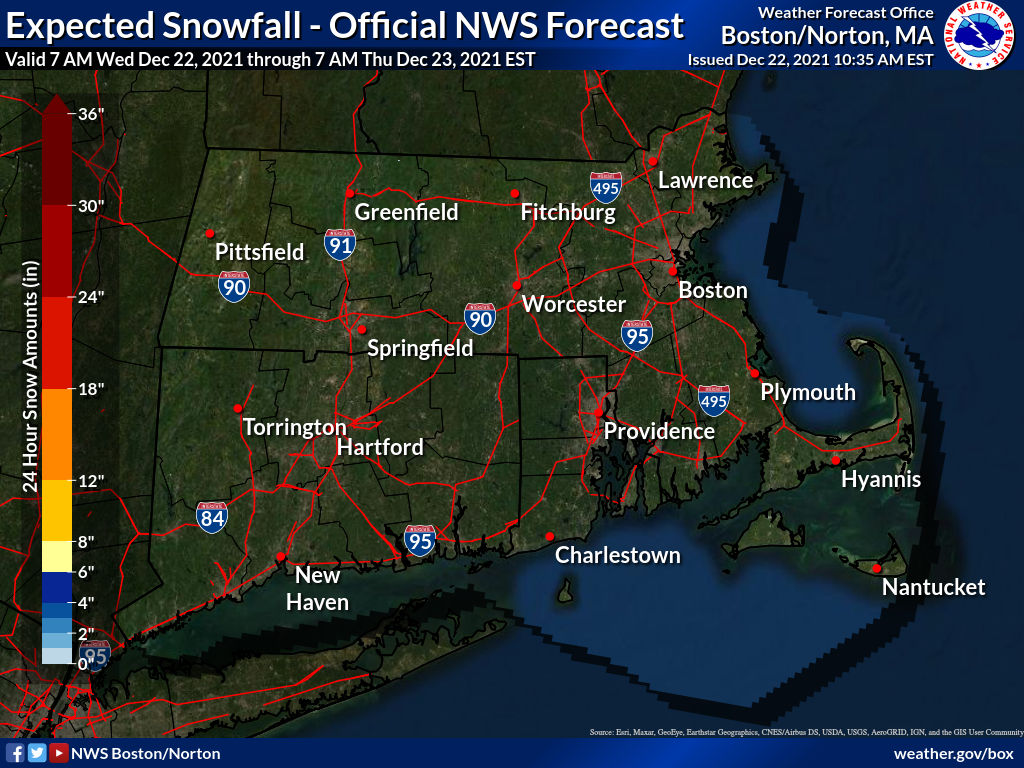 NEW JERSEY & PARTS OF NE PA
NORTHERN NEW ENGLAND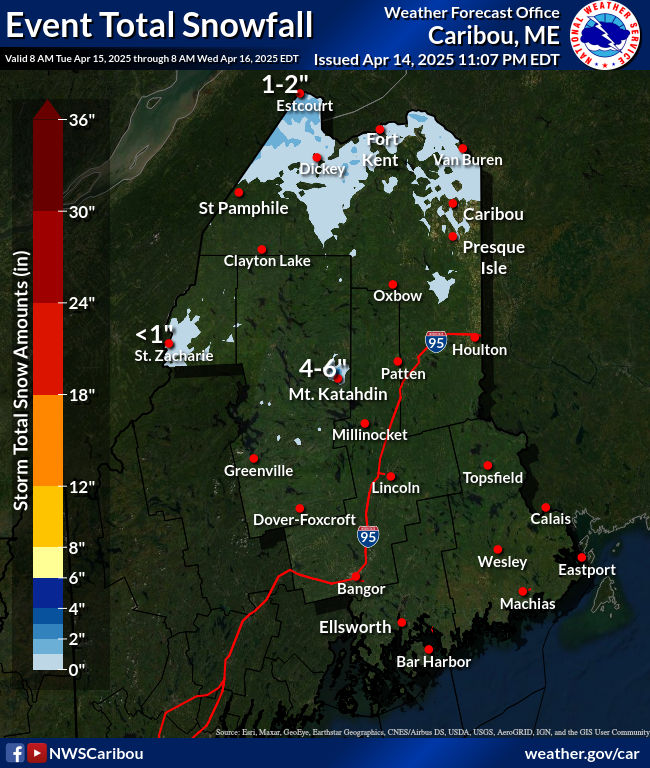 WESTERN NEW ENGLAND
MIDDLE AND UPPER HUDSON VALLEY
CENTRAL NEW YORK & NE PA
WESTERN NEW YORK
CENTRAL & SOUTH CENTRAL PA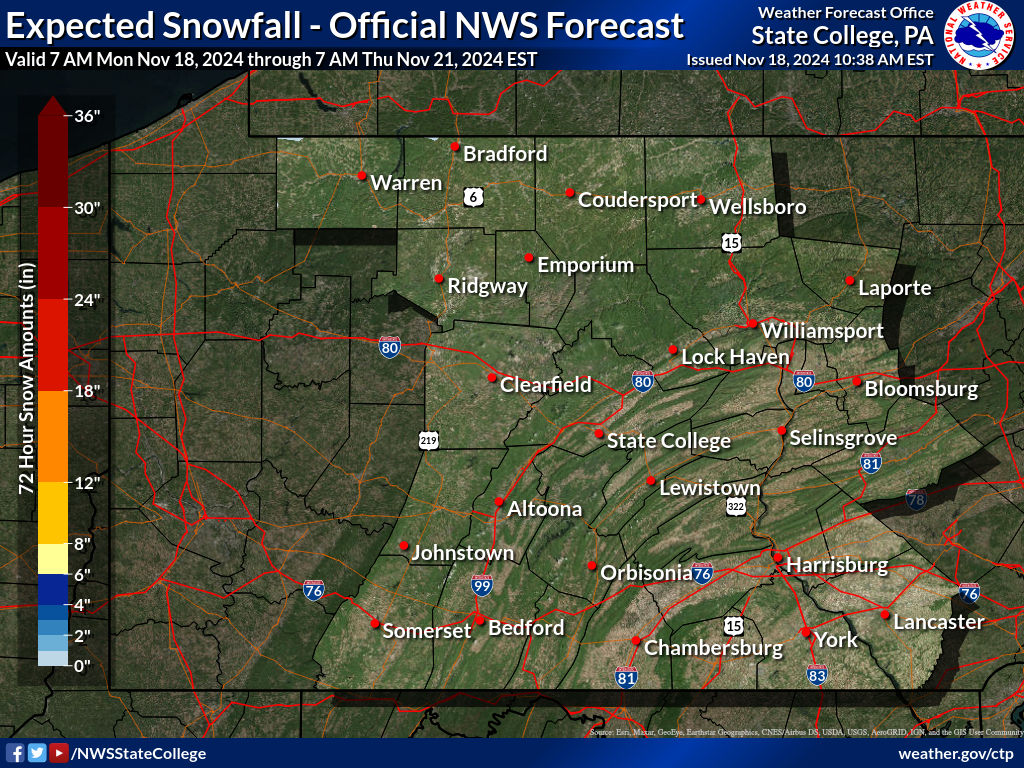 WESTERN PENNSYLVANIA EASTERN OHIO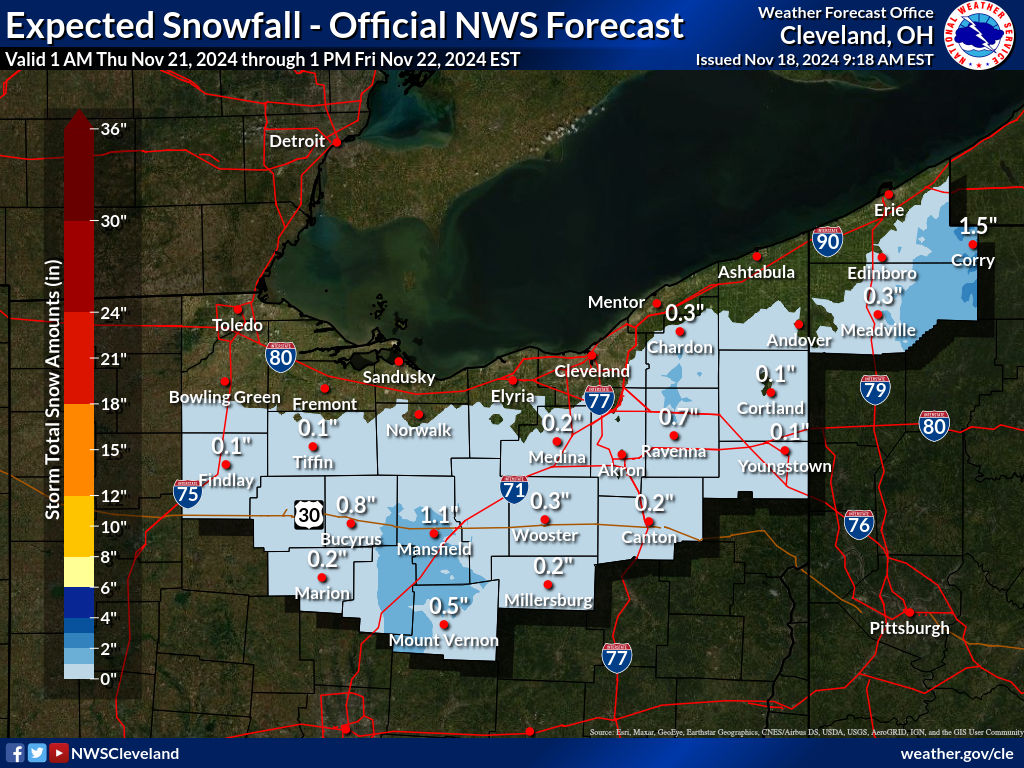 VIRGINIA & MARYLAND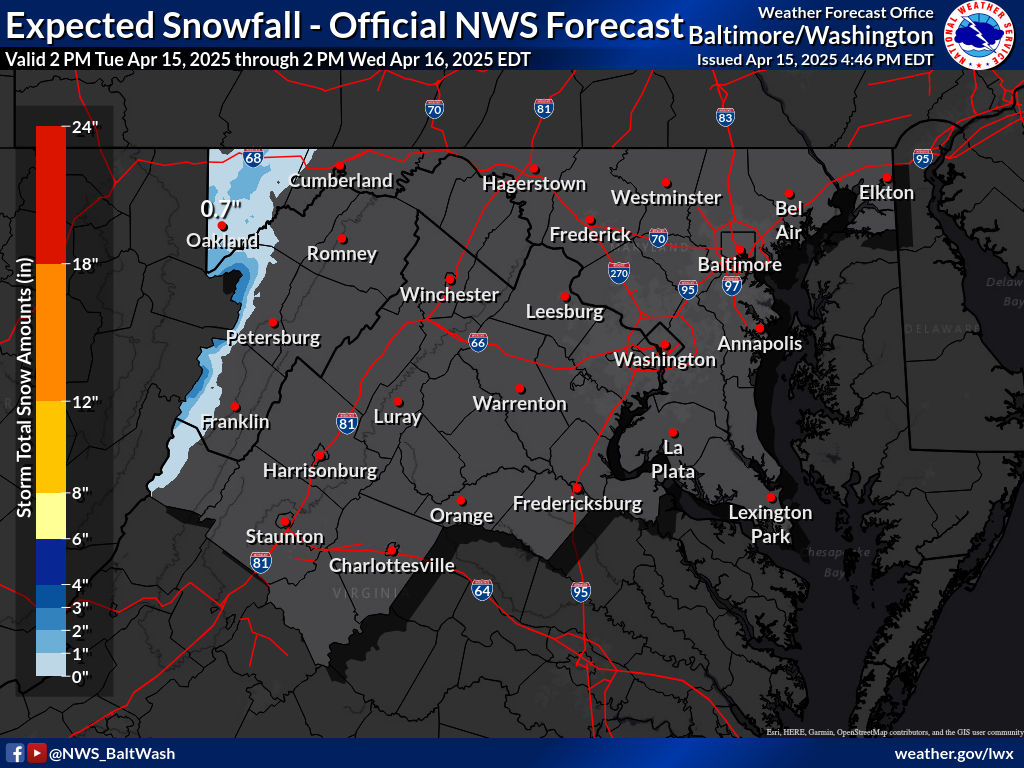 Please note that with regards to any severe weather,  tropical storms, or hurricanes, should a storm be threatening, please consult your local National Weather Service office or your local government officials about what action you should be taking to protect life and property.