Winter Weather Advisory South Central, Eastern PA, Northern NJ, NYC,
Long Island, Westchester, Coastal Connecticut

Weather in 5/Joe & Joe Weather Show Latest Podcast
Winter Weather Advisory South Central, Eastern PA, Northern NJ, NYC,
Long Island, Westchester, Coastal Connecticut

Not much has changed overnight regarding this event. Winter Weather Advisories are up from South Central Pennsylvania to Long Island and Coastal Connecticut along and south of I-95.The process this morning is the same. A change to snow that lasts until midday or very early afternoon and total accumulations should be on the order of a coating to a few inches.
The precipitation looks like a northeast southwest stick on the radar and colder air is draining southward from Upstate NY. The arctic front is slowly dropping offshore and as winds shift to the north, we will see temperatures fall toward 30 later this morning and into this afternoon. There isn't much upside here though it is possible that someone could wind up with 2 to 3 inches before it is all said and one. Those should be isolated areas. On the other hand north and west of the coast, it could very well wind up being an inch or even less.
SATELLITE

WEATHER RADAR

We get through this and then we will be dry but very cold through the weekend. Leftover clouds will give way to clearing this afternoon. Temperatures will settle in the 20s and then we are headed down to the single digits inland and low to mid teens coastal and warmer urban areas under mainly clear skies.
Friday is going to be a day of ineffective sunshine and it will be a brisk cold day. Most highs will be just 20 to 25 degrees. It will be on the breezy side so wind chills will be an issue and it will feel like it is between 10 and 15 degrees. Other than a few passing clouds and maybe a little bit of ocean effect snow showers scattered along coastal areas, there are no issues.
Friday night into Saturday morning it will be mostly clear and once again it will be very cold. Lows by Saturday morning will be in the single digits and low teens though at least the winds will drop off. Inland areas well to the northwest of the coast from Northeast Pennsylvania to the middle Hudson Valley and Northern Connecticut will see temperatures below zero.
Saturday will be another cold day with sunshine though there will be less wind. Highs will be in the 20s. While all this is going on, today's cold front stalls along the Carolinas and another wave of low pressure develops on that front. The low will be offshore. The latest GFS wants to bring a little snow to Coastal and Southern New Jersey Friday night for a couple of hours. Most of the guidance is offshore and we lean to that idea.
The rest of the weekend is fine with sunshine for Sunday and highs inching back into the 30s. The next chance for any precipitation looks to be on Tuesday as another arctic front approaches while a low comes out of the Gulf States with some moisture. It looks to me like this may turn into a race as to which system gets to the Northeast first. More on this in the coming days.
NORTHERN NEW ENGLAND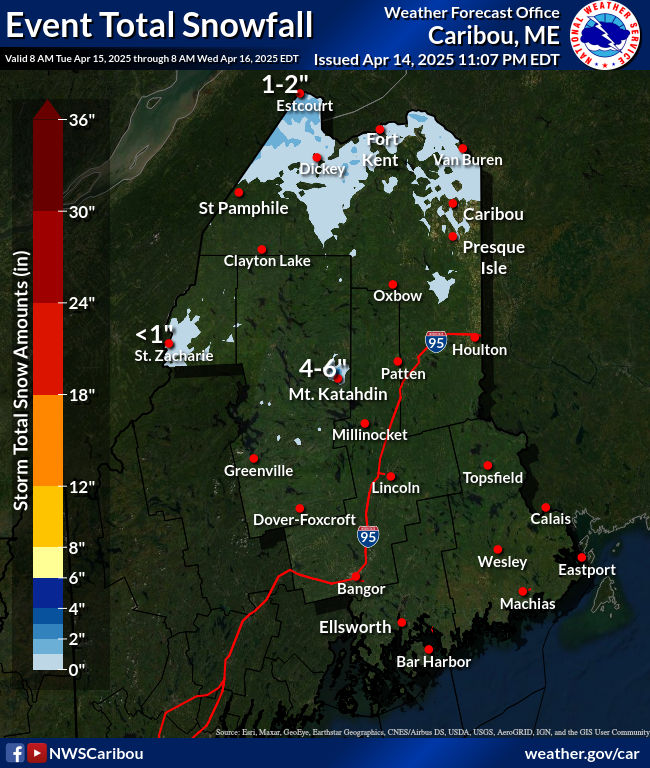 WESTERN NEW ENGLAND
MIDDLE AND UPPER HUDSON VALLEY
CENTRAL NEW YORK & NE PA
WESTERN NEW YORK
CENTRAL & SOUTH CENTRAL PA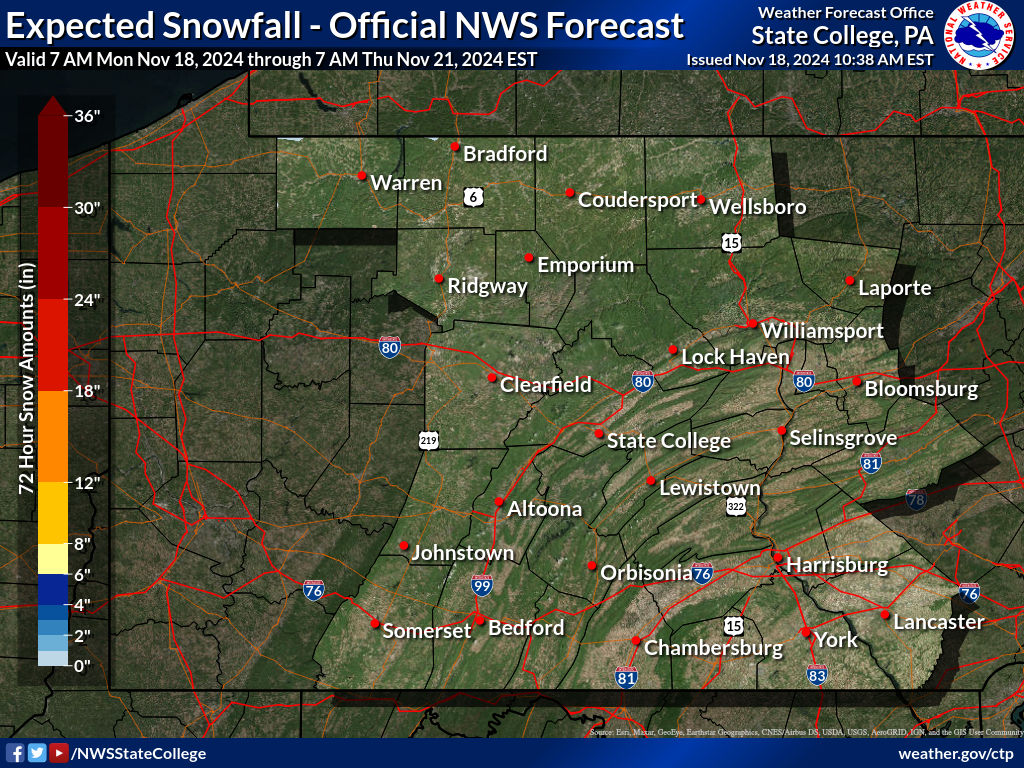 WESTERN PENNSYLVANIA EASTERN OHIO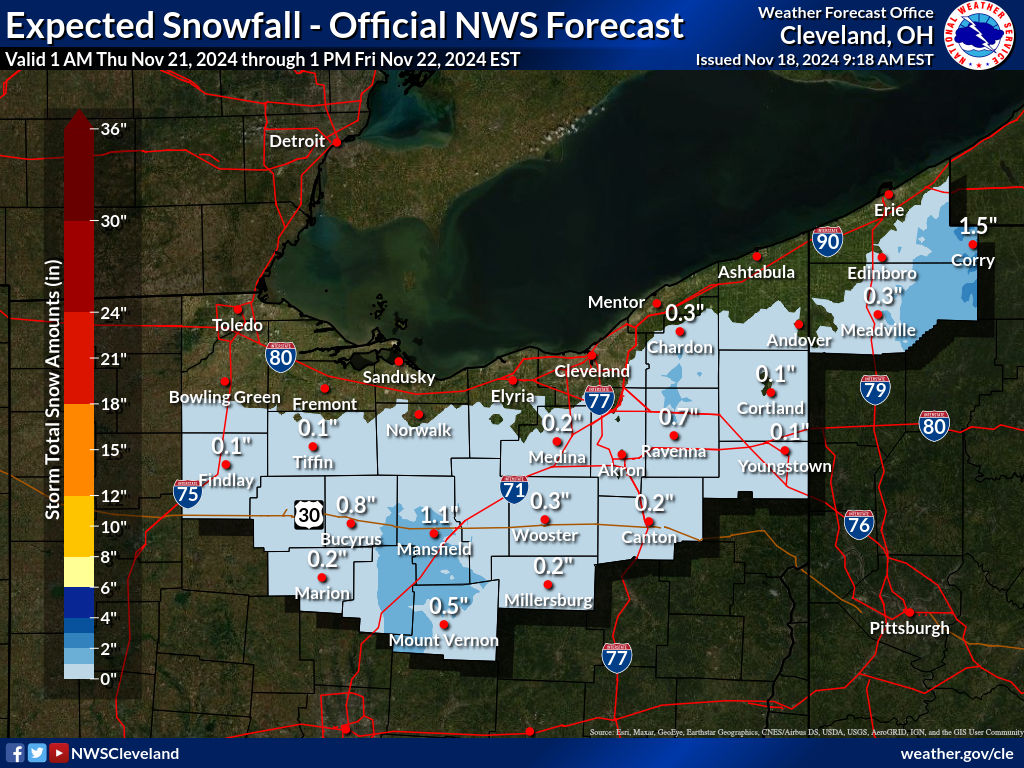 VIRGINIA & MARYLAND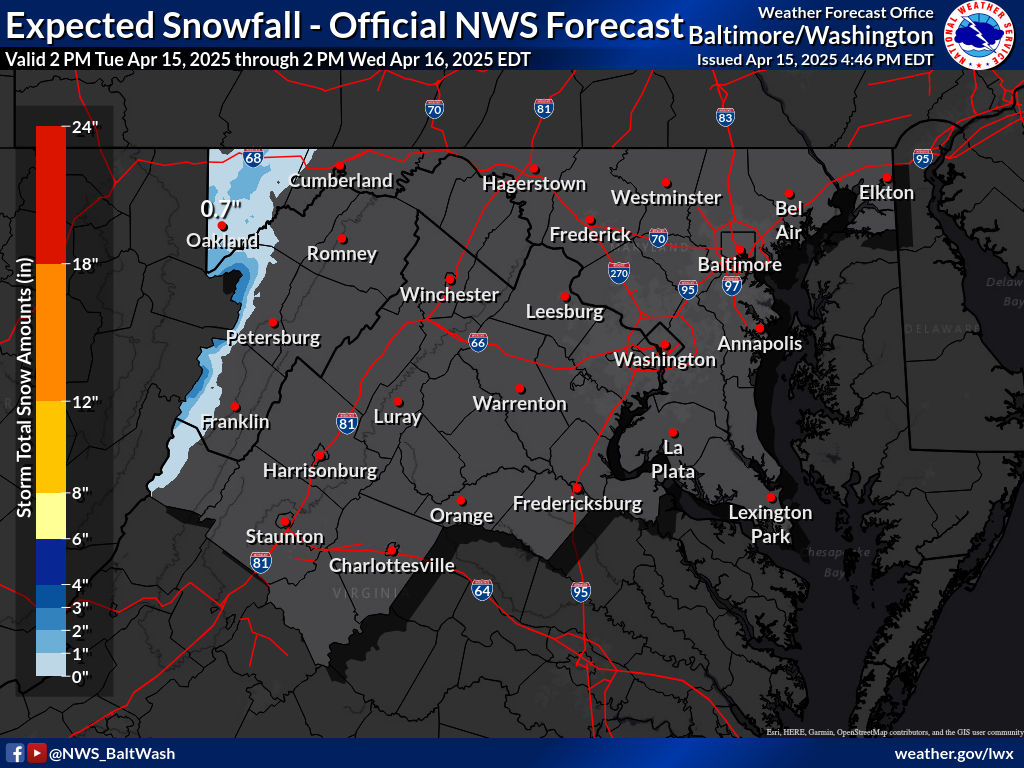 Please note that with regards to any severe weather,  tropical storms, or hurricanes, should a storm be threatening, please consult your local National Weather Service office or your local government officials about what action you should be taking to protect life and property.