Winter Weather Advisory Snow Forecast Amounts Raised 04022018
Winter Weather Advisory Snow Forecast Amounts Raised 04022018
Afternoon weather models continue to hold firm with a resoundly bullish outcome for snow on Monday morning. This fast moving wave of low pressure will gear up as it approaches the coast. The NAM model argues for a solid 3 to 6 inch slushy snowfall beginning after midnight and ending before mid morning across much of the area.
NAM PRECIPITATION FORECAST MONDAY MORNING
NAM model as well as others are showing a 1/2 inch to almost an inch of liquid falling in a very short period of time. Taking a conservative approach here and allowing for some melting and the impacts of the sun after 8am argues for a 3 to 6 inch accumulation with the possibility of an upside surprise. The main area of accumulation will occur between Route 195 in New Jersey northward to along and south of Route 84. Long Island and Northern New Jersey are probably the areas that have that chance for an upside surprise especially away from urban centers. NYC will likely see snow toward the lower end of the range but areas away from midtown might surprise as well. Weather conditions will likely improve during the afternoon. Tuesday brings the next storm system and rain developing later in the day.
GET JOE A CIGAR SO HE CAN RELAX!
NEW YORK CITY AND VICINITY SNOW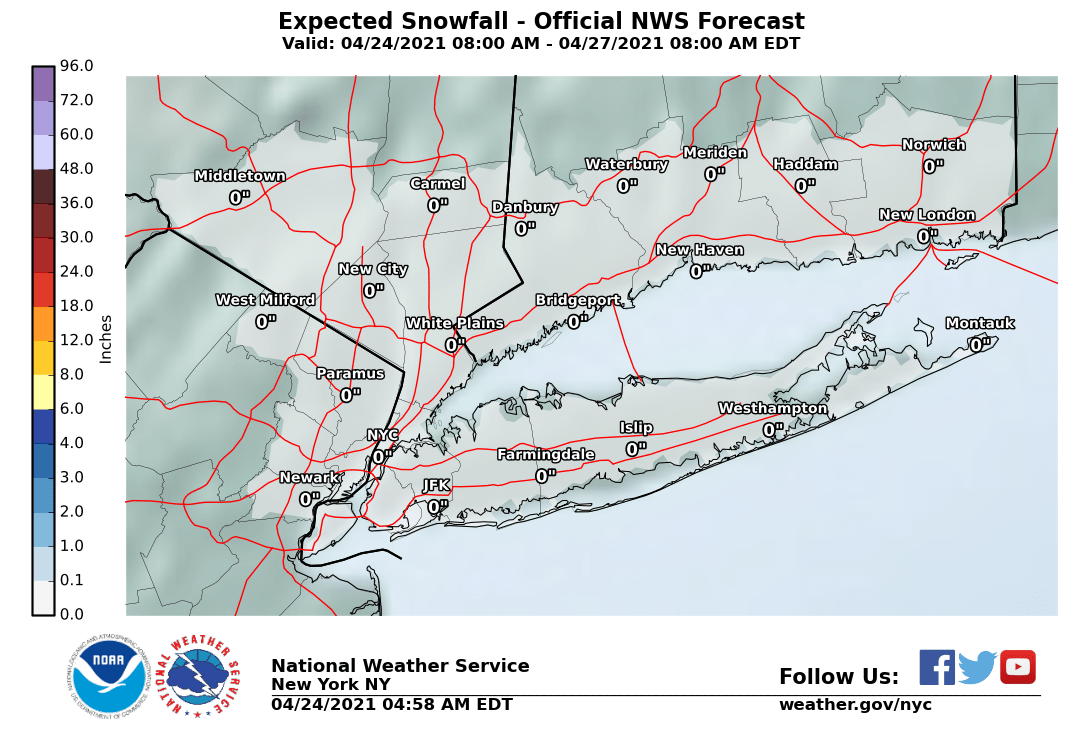 NEW YORK CITY & VICINITY ICE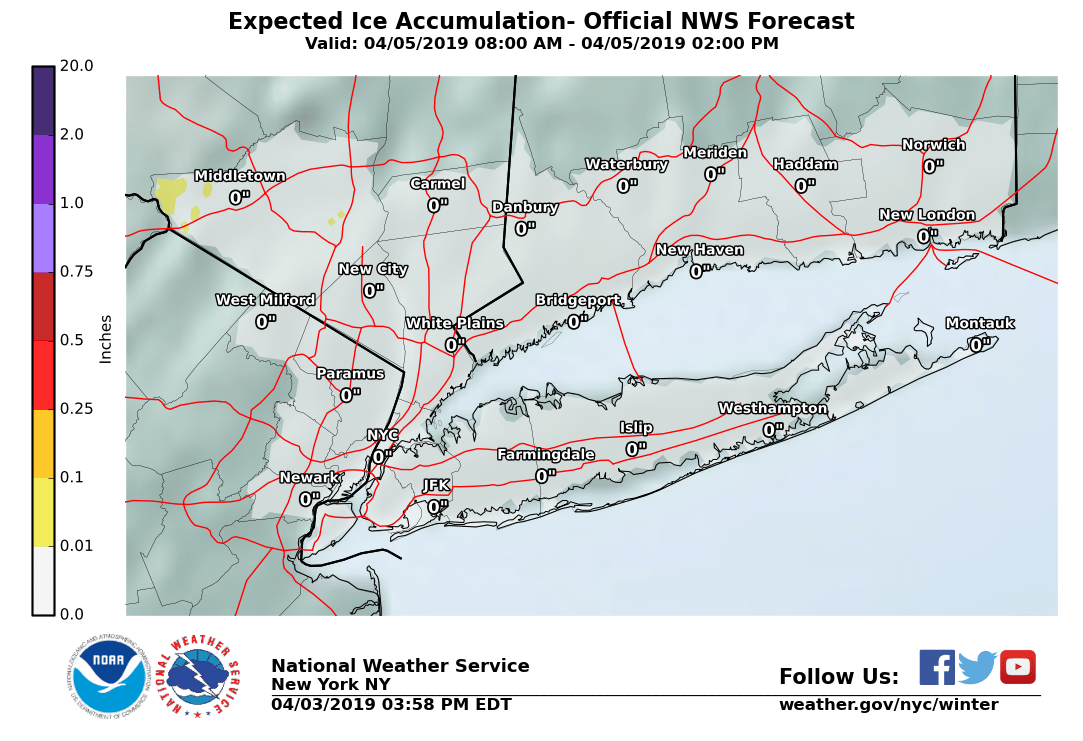 NEW JERSEY SE PA & VICINITY ICE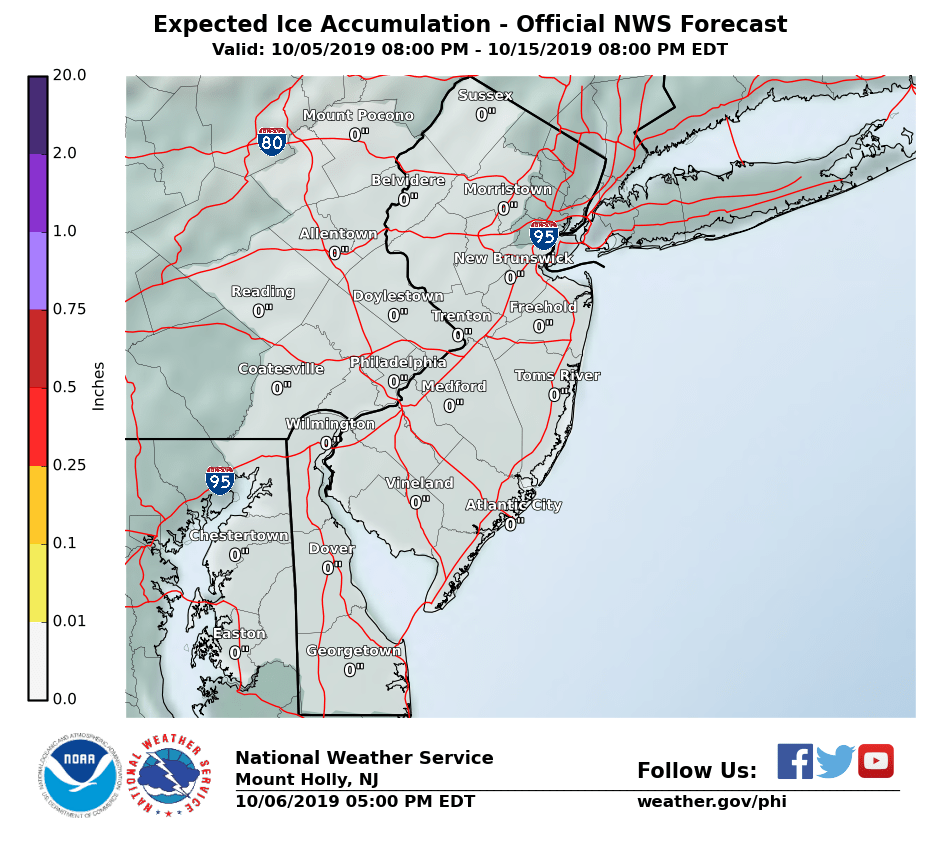 NEW JERSEY & PARTS OF NE PA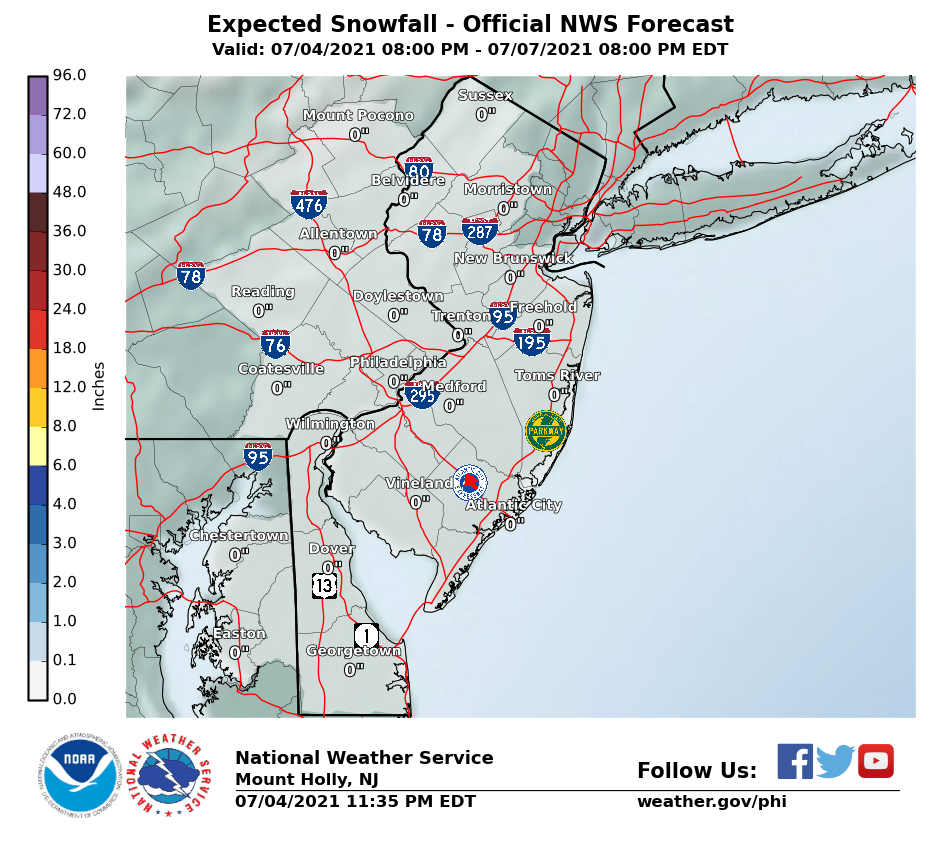 SOUTHERN AND SOUTHEAST NEW ENGLAND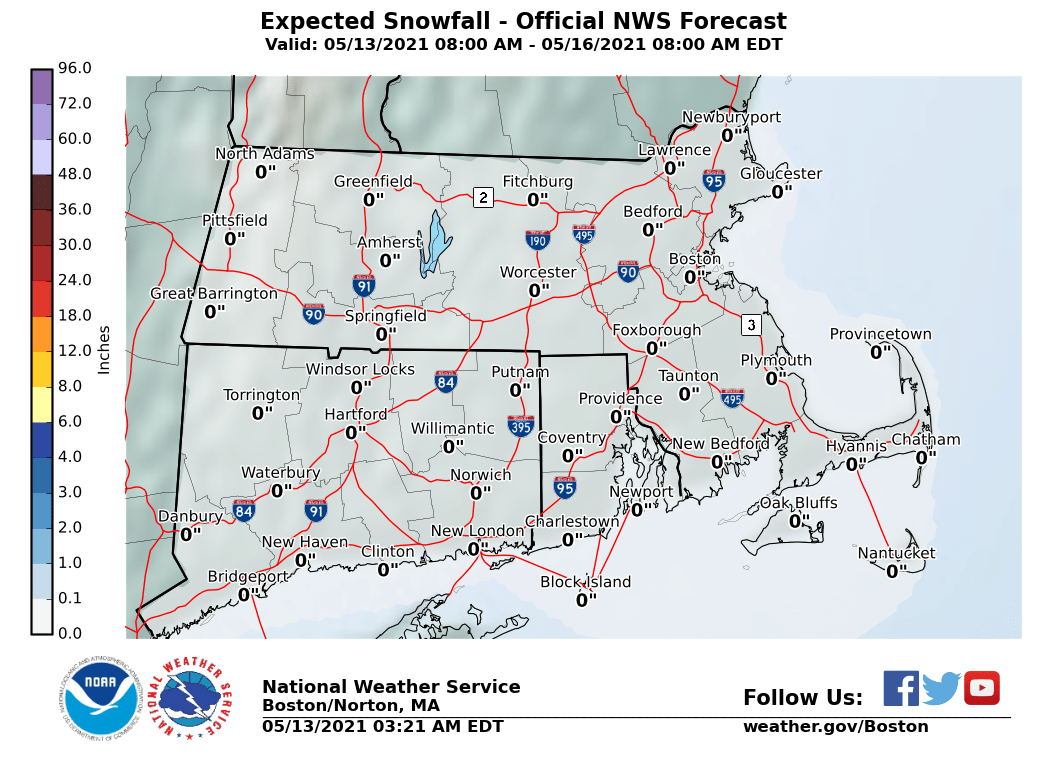 NORTHERN NEW ENGLAND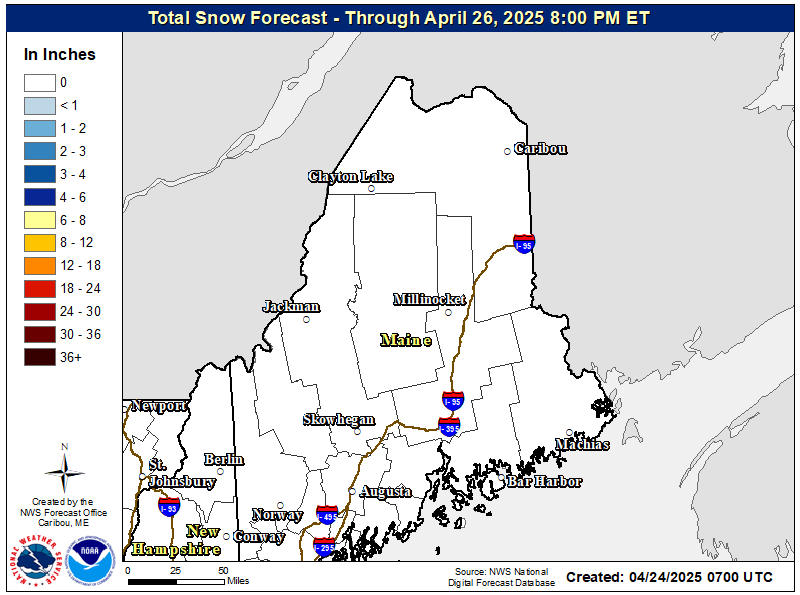 WESTERN NEW ENGLAND

MIDDLE AND UPPER HUDSON VALLEY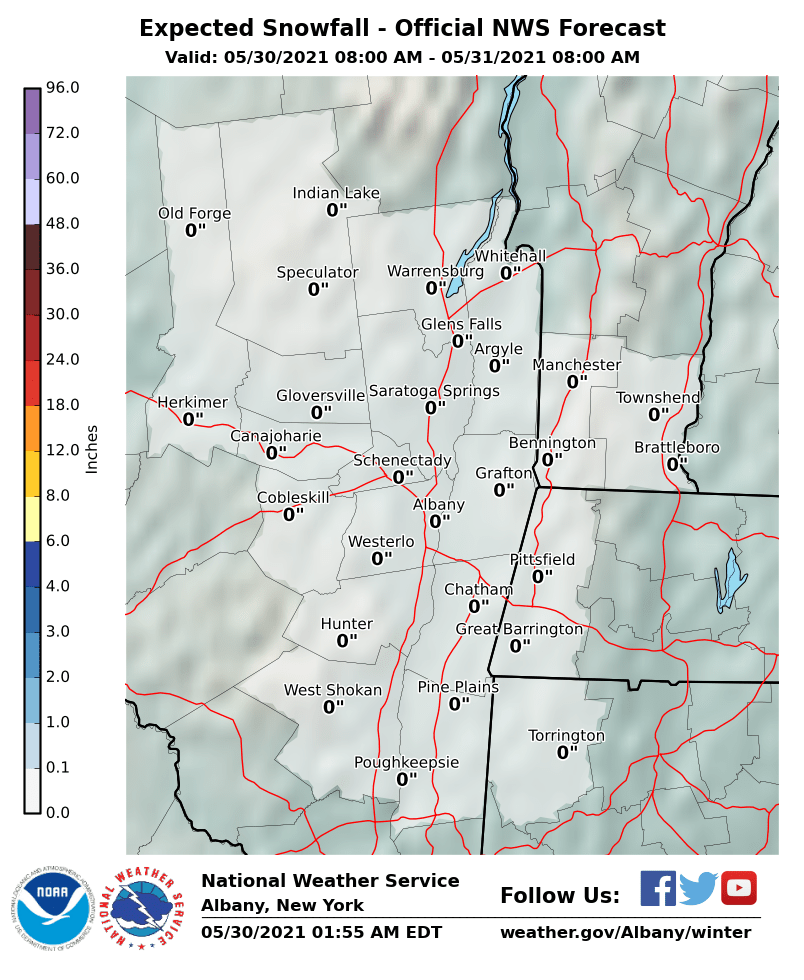 CENTRAL NEW YORK & NE PA
CENTRAL & SOUTH CENTRAL PA
VIRGINIA & MARYLAND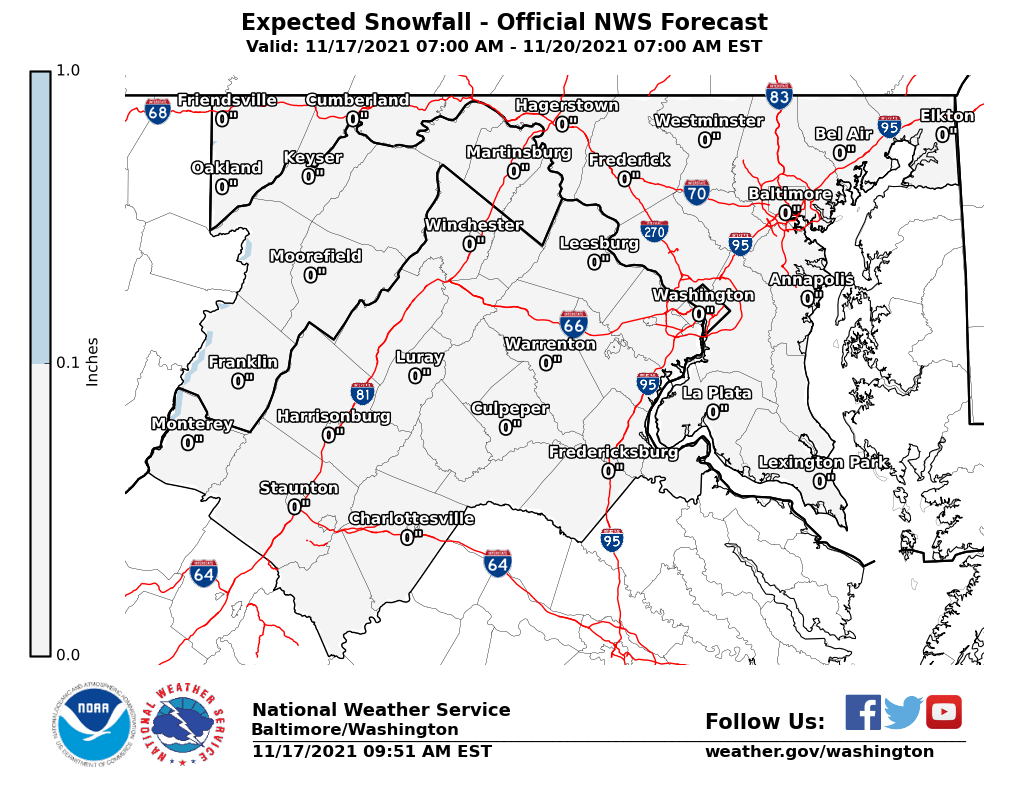 DAILY NORTHEAST SNOWFALL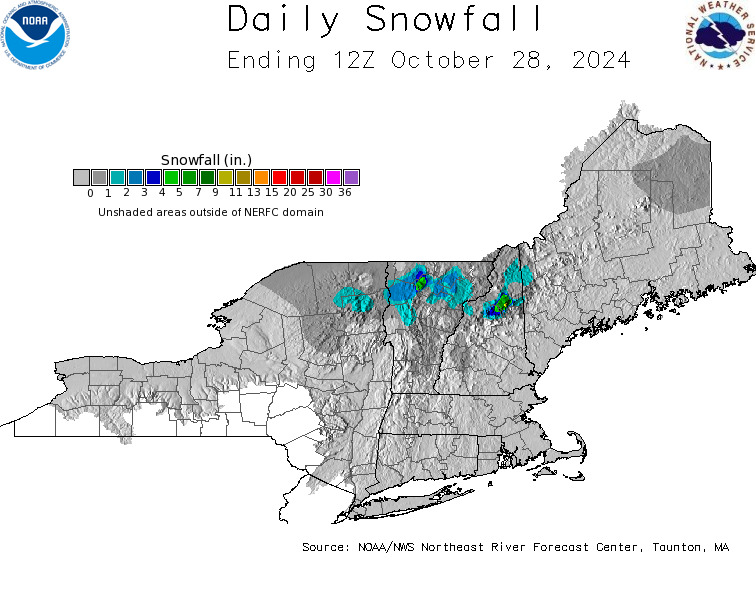 Please be advised that these are National Weather Service Forecast Maps and they auto update. Each office may update at different times and some offices are slower to update then others. Maps are usually updated before 5am and & 5pm however they may be updated at other times depending on forecast conditions. These are not my forecasts. My forecasts can be found on the JOE'S SNOWFORECAST PAGE. Individual forecasts for specific areas may also be found when conditions warrant on the my area forecasts. Those can be found on the website menu. Click on forecasts and then select your specific area.