Winter Weather Advisory Northwest NJ, Parts of Hudson Valley Northwest Ct, Eastern Half of Pennsylvania, Northern Delaware into Eastern Maryland

Weather in 5/Joe & Joe Weather Show Latest Podcast
Winter Weather Advisory Northwest NJ, Parts of Hudson Valley Northwest Ct, Eastern Half of Pennsylvania, Northern Delaware into Eastern Maryland

The first Winter Weather Advisories are up locally and there has also been some adjusting of areas to the west. The entire eastern half of Pennsylvania is under a Winter Weather Advisory and they extend into Northwest New Jersey mainly northwest of the turnpike. Advisories are up for Orange and Putnam Counties for the Lower Hudson Valley and Northwest Connecticut. Winter Storm Watches are still up for Northeast Pennsylvania into the Catskills as we wait to see what NWS Binghamton does with this. Western and Southwestern NY, the western half of Pennsylvania, and points southward into Western Maryland, Western Virginia, West Virginia into the Carolinas are all under Winter Storm Warnings.
SATELLITE

WEATHER RADAR

Meanwhile it has been a very cold day indeed as bitter cold air continues to drain southward. Temperatures are in the teens and low 20s this evening and we are headed down to the single digits to below zero from NYC northward and single digits to the teens southward. Winds are strong and gust this evening leaving us with wind chills below zero. Winds should begin to ease later tonight.
Clouds will increase and thicken up on Sunday as low pressure moves up the coast and takes a track up the east side of the Appalachians. There will be a secondary that tries to form but it never takes over. This allows strengthening easterly winds to bring in warmer air and it will scour out the cold air quickly at the coast. It may start as mostly rain over Southeast New England, Long Island and the coastal counties of New Jersey and then change quickly to rain in nearby inland areas Sunday evening.
The NAM loop is as good as any this evening. This loop begins at 1pm and ends at 1am. You can see how quickly the snow changes to rain. Start times would range from 4pm Washington and Baltimore, 7pm Philadelphia, 9pm NYC, 11am at Hartford, and about 1 or 2am in Boston. It is all over with from south to north from 4am in Southern Pennsylvania, 7am near NYC and around midday in Boston. Everyone mentioned here and nearby will end as rain.
Nothing I saw today supports much upside. If anything the bigger issue is warm air coming in faster than advertised which would reduce snow amounts especially closer to the coast. Overall this is a manageable event overall for inland areas and we can see it isn't a snow issue along the coast. Snow forecast amounts are nudged a little lower this evening due to the faster arrival of warmer air from the east.
Speaking of wind late Sunday into Monday morning will be the worst of it along the coast with winds gusting 40 to 50 mph at times from the east. This will create coastal flooding issues and it doesn't help matters at all that we have a full moon phase this weekend. The strongest winds will last about 6 to 8 hours starting late in the day along the New Jersey coast, and overnight on Long Island, Monday morning in Southeastern New England.
It will probably work out that we will have one high tide cycle to worry about and that is the one during Monday morning. Moderate coastal flooding is likely during this high tide cycle. After that it is a west wind and we are done with coastal flooding issues. Weather conditions improve later Monday. Tuesday into Wednesday look to be cold but dry. Another arctic front arrives Wednesday and then we see if that stalls out and we deal with a wave coming out of the Gulf States and Southeast US next weekend.
NORTHERN NEW ENGLAND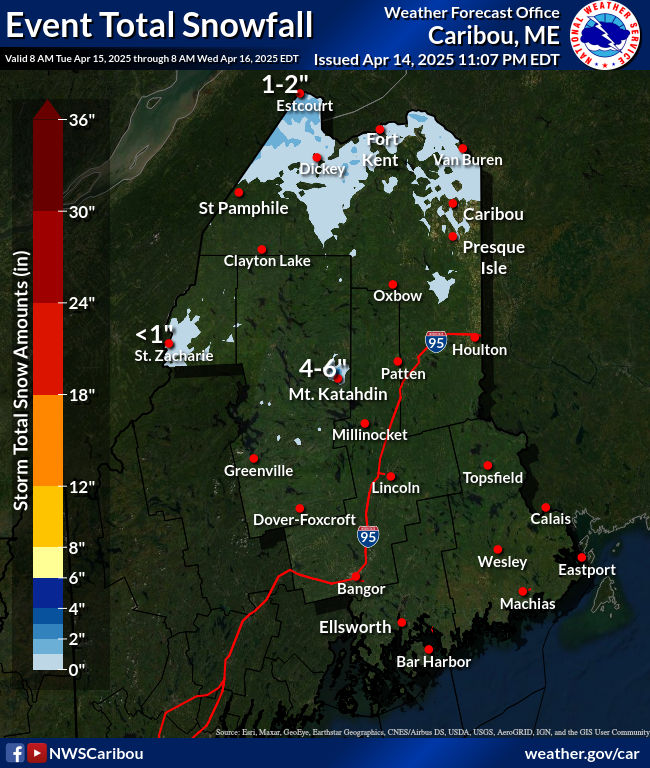 WESTERN NEW ENGLAND
MIDDLE AND UPPER HUDSON VALLEY
CENTRAL NEW YORK & NE PA
WESTERN NEW YORK
CENTRAL & SOUTH CENTRAL PA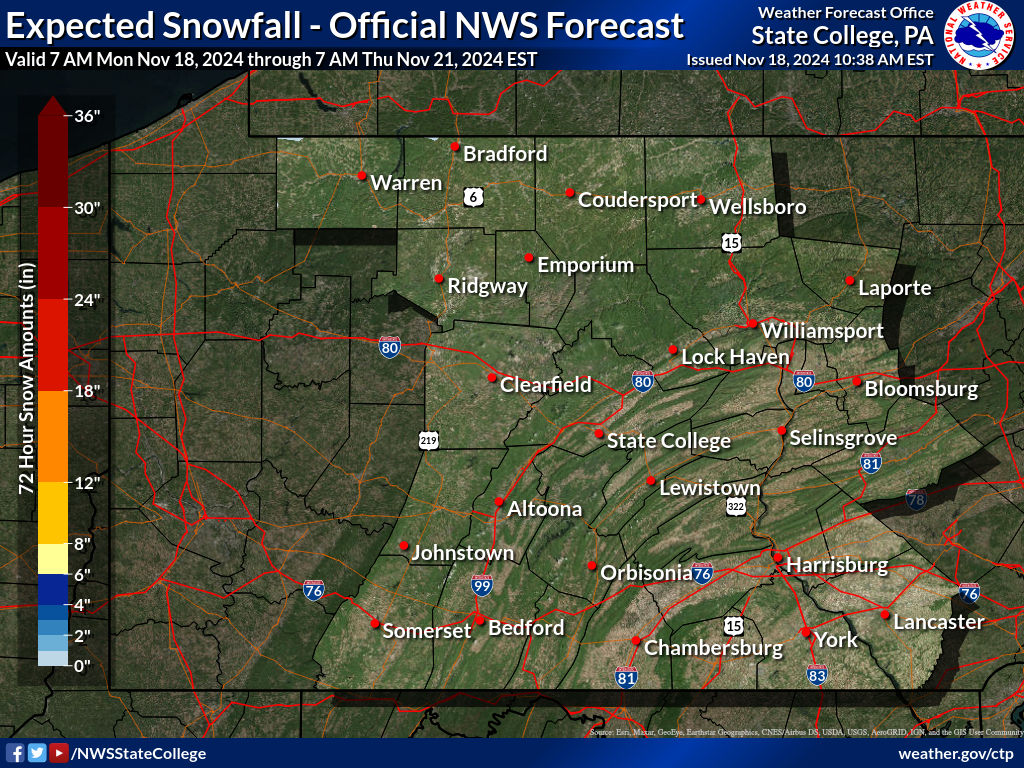 WESTERN PENNSYLVANIA EASTERN OHIO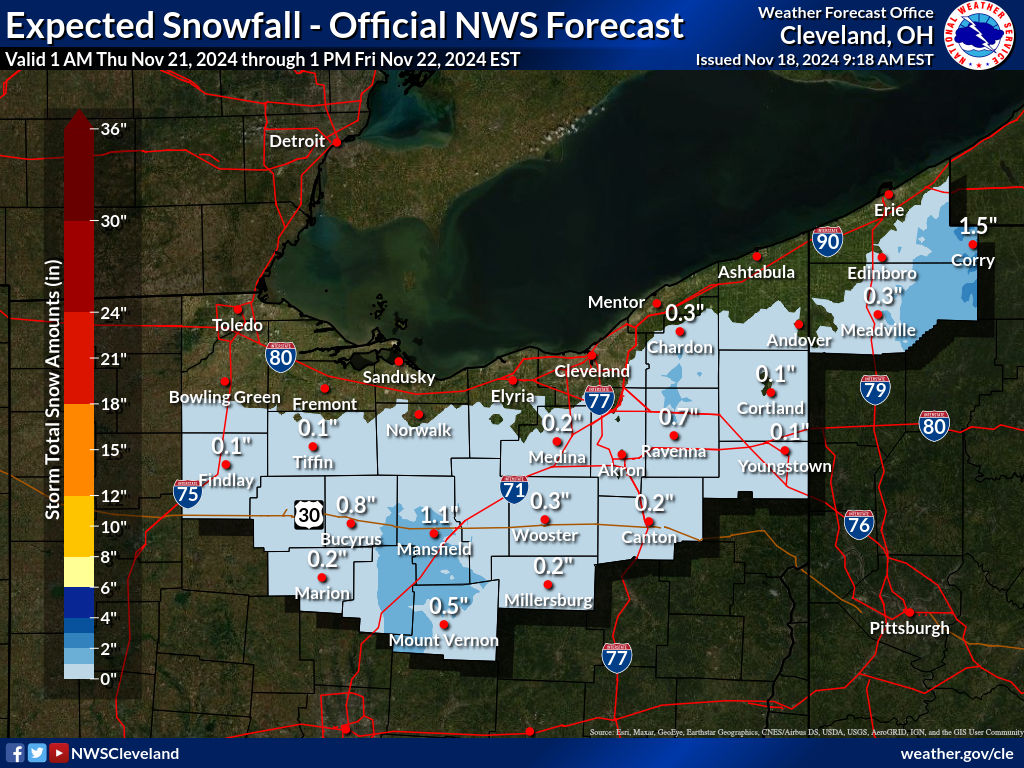 VIRGINIA & MARYLAND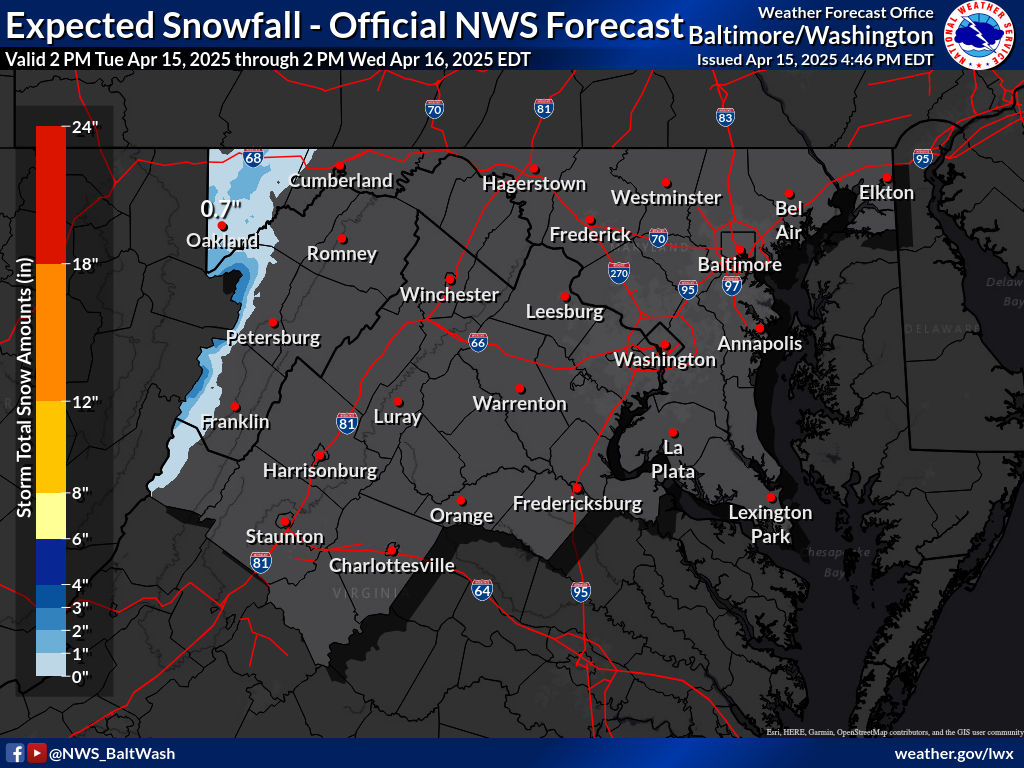 Please note that with regards to any severe weather,  tropical storms, or hurricanes, should a storm be threatening, please consult your local National Weather Service office or your local government officials about what action you should be taking to protect life and property.