Winter Weather Advisories & Warnings
SNOW REMOVAL COMPANIES FOR YOUR WINTER NEEDS
             LONG ISLAND                                ROCKLAND COUNTY                   Connecticut

Winter Weather Advisories & Warnings
We have Winter Storm Warnings extended southward into Northwestern Connecticut and a Winter Weather Advisory for the Eastern 1/2 of Dutchess County. An additional 1 to 3 inches could fall in Eastern Dutchess while in the Winter Storm Warning area in Northwestern Connecticut 6 to 16 inches total will fall with an additional couple of inches today. To the south in Northeastern Pennsylvania eastward to Southern New England and Long Island, we have a wind advisory up for wind gusts to 40 mph or continuing today. Snow showers are possible and could whiten the ground anywhere at anytime though they will be scattered in nature so not everyone will see them. Otherwise it is a cloudy windy day with highs just in the upper 30s to lower 40s.
We should finally start to see weather conditions slowly begin to improve tonight and on Tuesday with clouds and some sunshine Tuesday. Highs will be in the upper 30s to mid 40s. Wednesday looks to be dry with sunshine giving way to arriving clouds. Highs just in the 40s. We will have more on the weather for Thanksgiving later today. Right now there are no weather issues through Wednesday evening.
Snow forecasts for areas to the north continue to be robust and ski resorts in northern areas should have some good skiing conditions this coming weekend.
NEW YORK CITY AND VICINITY SNOW

NEW YORK CITY & VICINITY ICE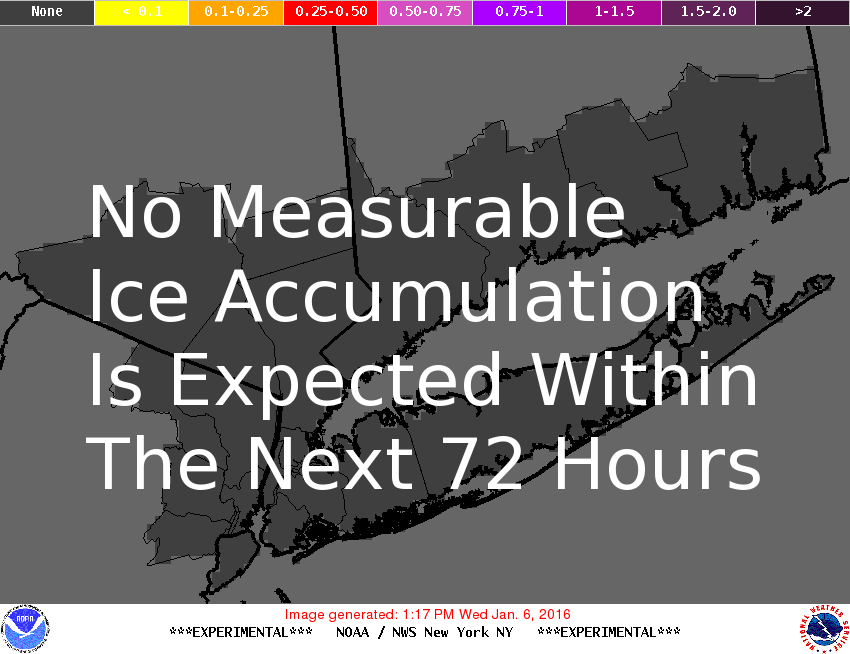 NEW JERSEY & PARTS OF NE PA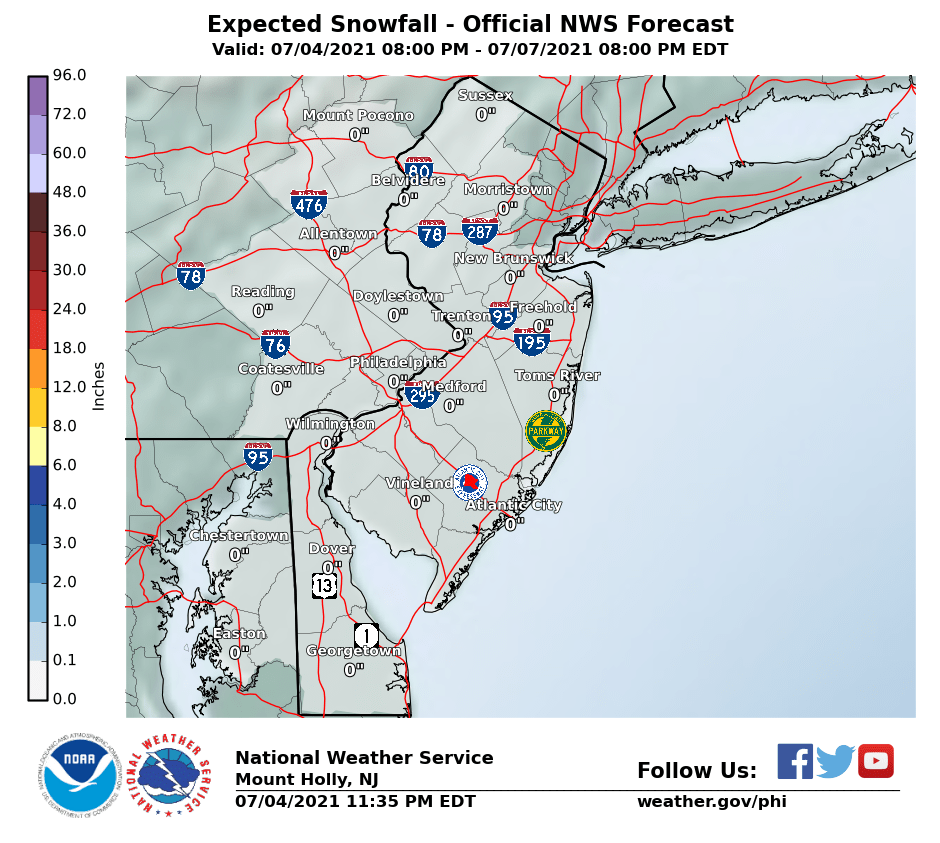 SOUTHERN AND SOUTHEAST NEW ENGLAND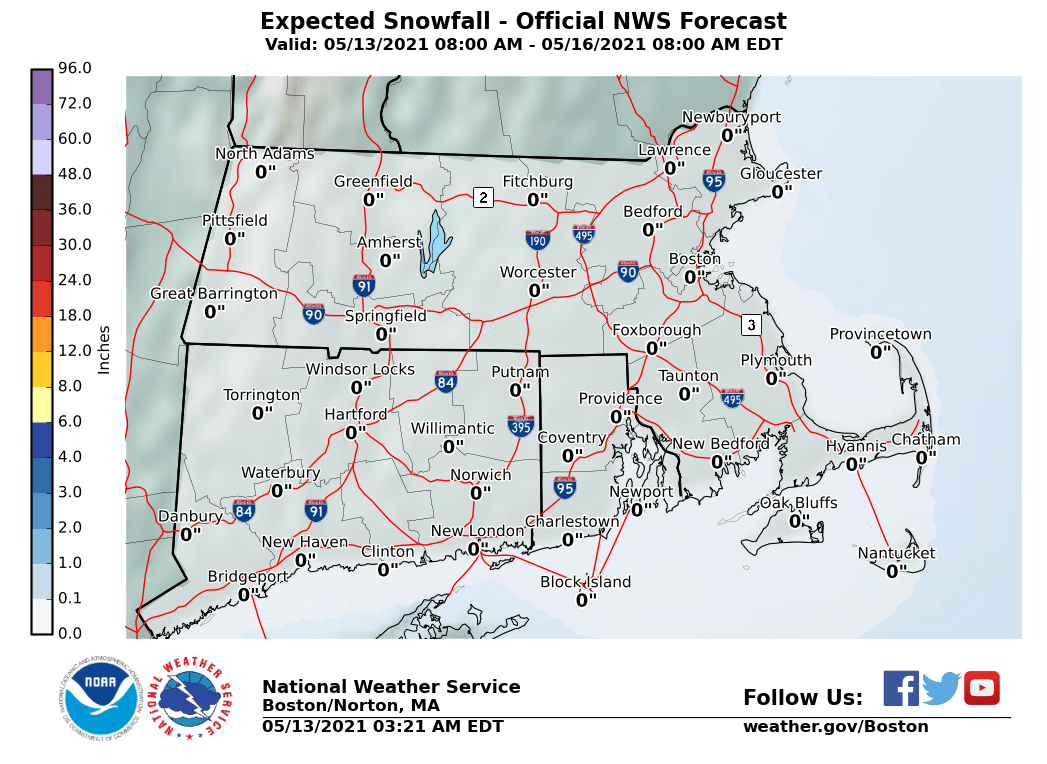 NORTHERN NEW ENGLAND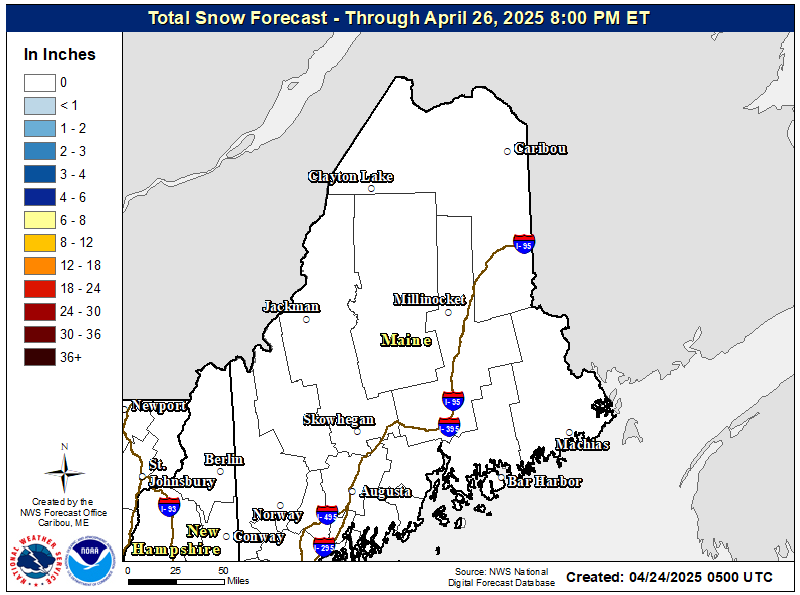 WESTERN NEW ENGLAND

MIDDLE AND UPPER HUDSON VALLEY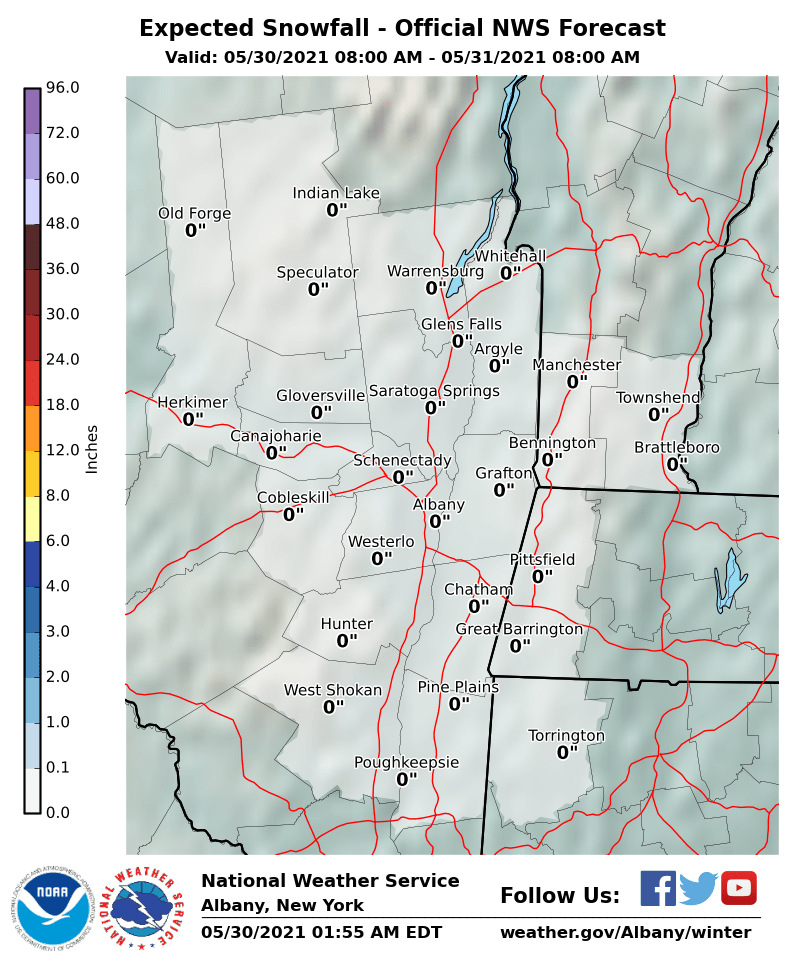 CENTRAL NEW YORK & NE PA
CENTRAL & SOUTH CENTRAL PA
VIRGINIA & MARYLAND
DAILY NORTHEAST SNOWFALL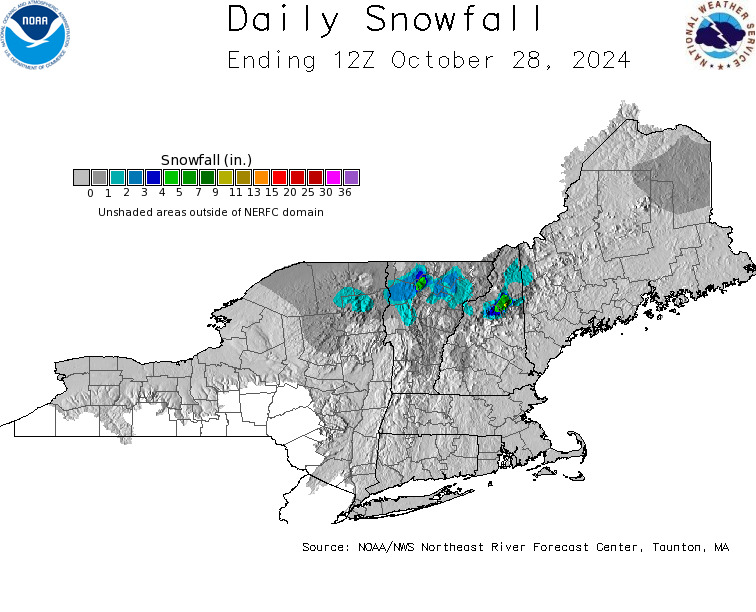 Please be advised that these are National Weather Service Forecast Maps and they auto update. Each office may update at different times and some offices are slower to update then others. Maps are usually updated before 5am and & 5pm however they may be updated at other times depending on forecast conditions. These are not my forecasts. My forecasts can be found on the JOE'S SNOWFORECAST PAGE. Individual forecasts for specific areas may also be found when conditions warrant on the my area forecasts. Those can be found on the website menu. Click on forecasts and then select your specific area.
SNOW REMOVAL COMPANIES FOR YOUR WINTER NEEDS
             LONG ISLAND                                ROCKLAND COUNTY                   Connecticut