Winter Storm Watches Extended Across New Jersey Pennsylvania
Winter Storm Watches Extended Across New Jersey Pennsylvania
The National Weather Service snow forecast maps are up and updated as amounts are raised across most areas including coastal areas around Long Island.  Winter Storm Watches are extended further south in New Jersey down to Route 195 as well as southwestern New Jersey. The coastal counties from Ocean county southward are not under a watch at this time. The Winter Storm Watch is also extended across all of Eastern Pennsylvania as far west as Harrisburg as well as 2 counties in Northeastern Maryland. The afternoon NAM model has picked up on a colder slightly more east idea with the developing noreaster.
The latest NAM Positive snow growth forecast which takes into account any melting and other factors I think is fair assessment of what is possible from this system. Amounts on this run increased somewhat along coastal areas just west of the coast in New Jersey. I feel comfortable with this ideal for the time being.
NATIONAL WEATHER SERVICE FORECAST MAPS ARE BELOW
GET JOE A CIGAR SO HE CAN RELAX!
NEW YORK CITY AND VICINITY SNOW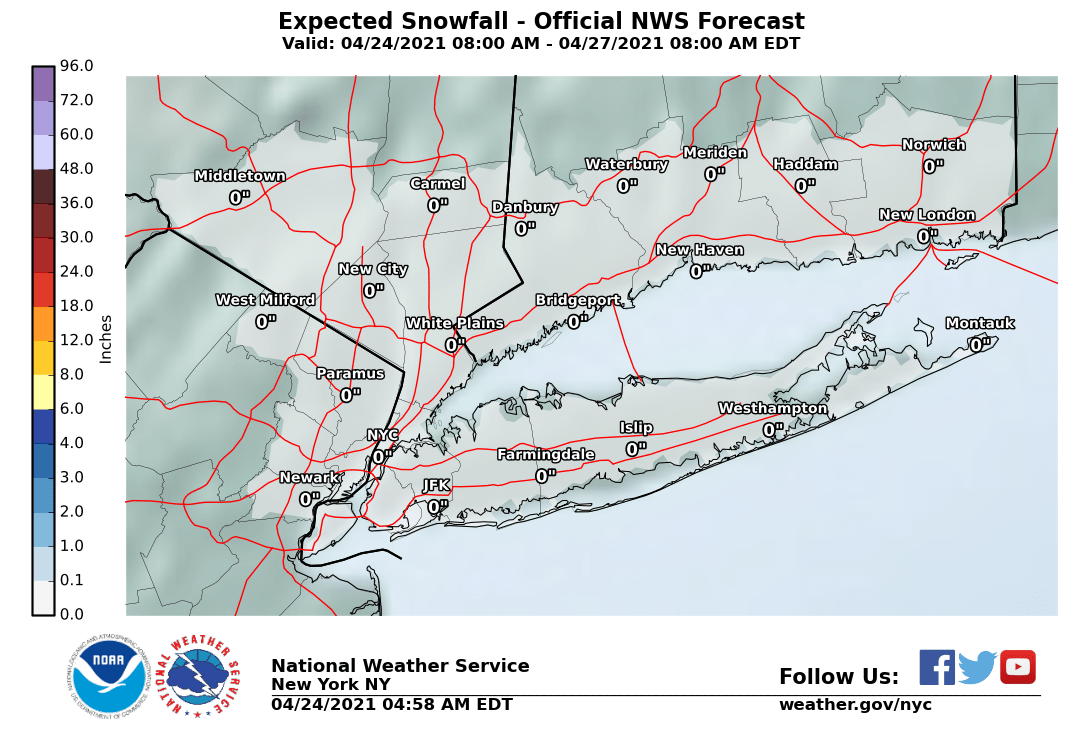 NEW JERSEY & PARTS OF NE PA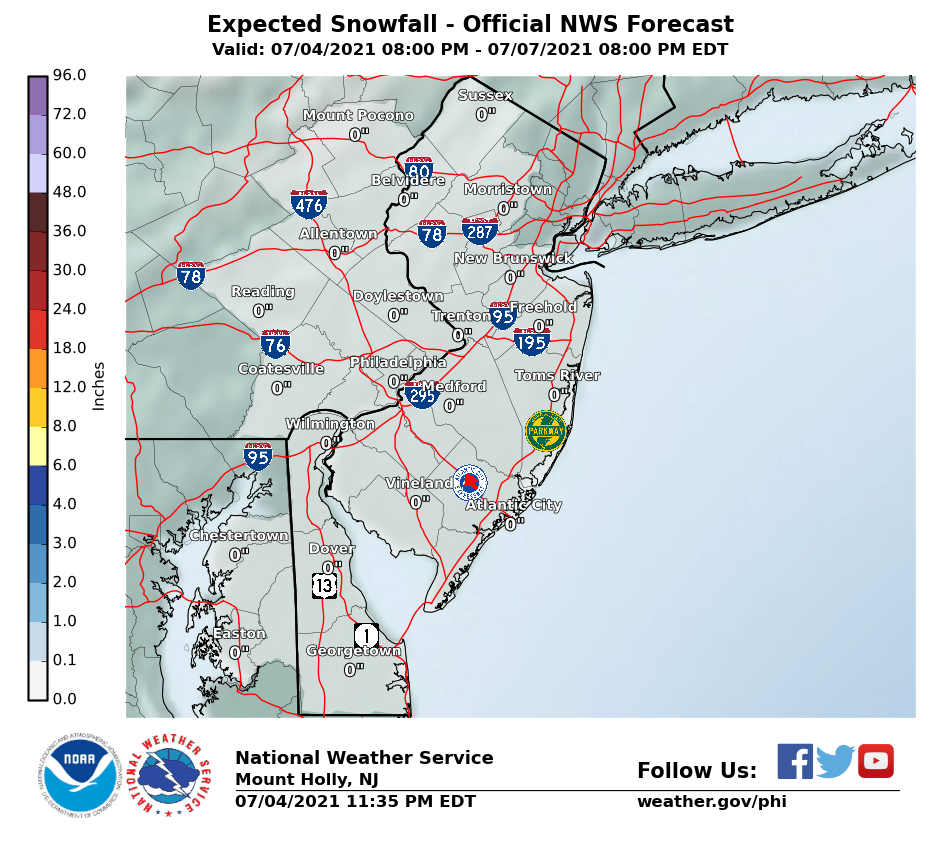 SOUTHERN AND SOUTHEAST NEW ENGLAND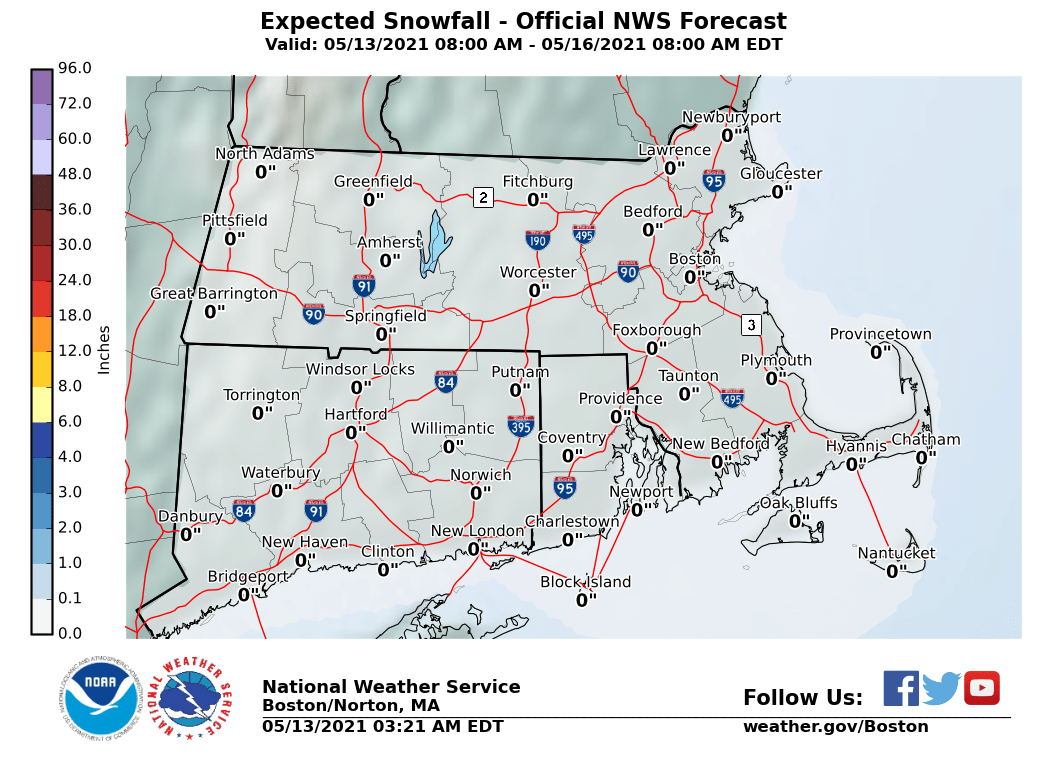 NORTHERN NEW ENGLAND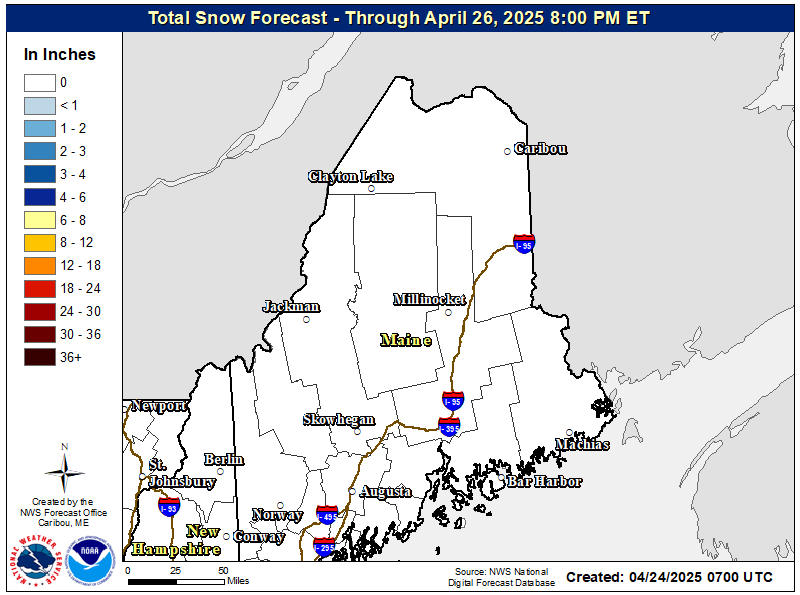 WESTERN NEW ENGLAND

MIDDLE AND UPPER HUDSON VALLEY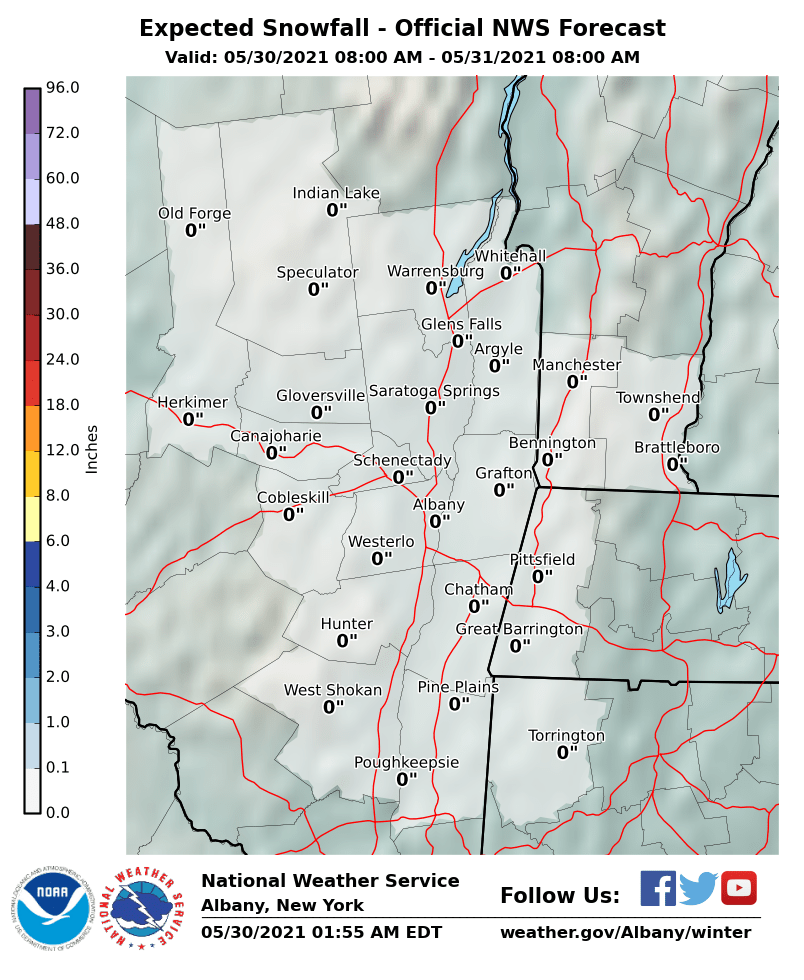 CENTRAL NEW YORK & NE PA
CENTRAL & SOUTH CENTRAL PA
VIRGINIA & MARYLAND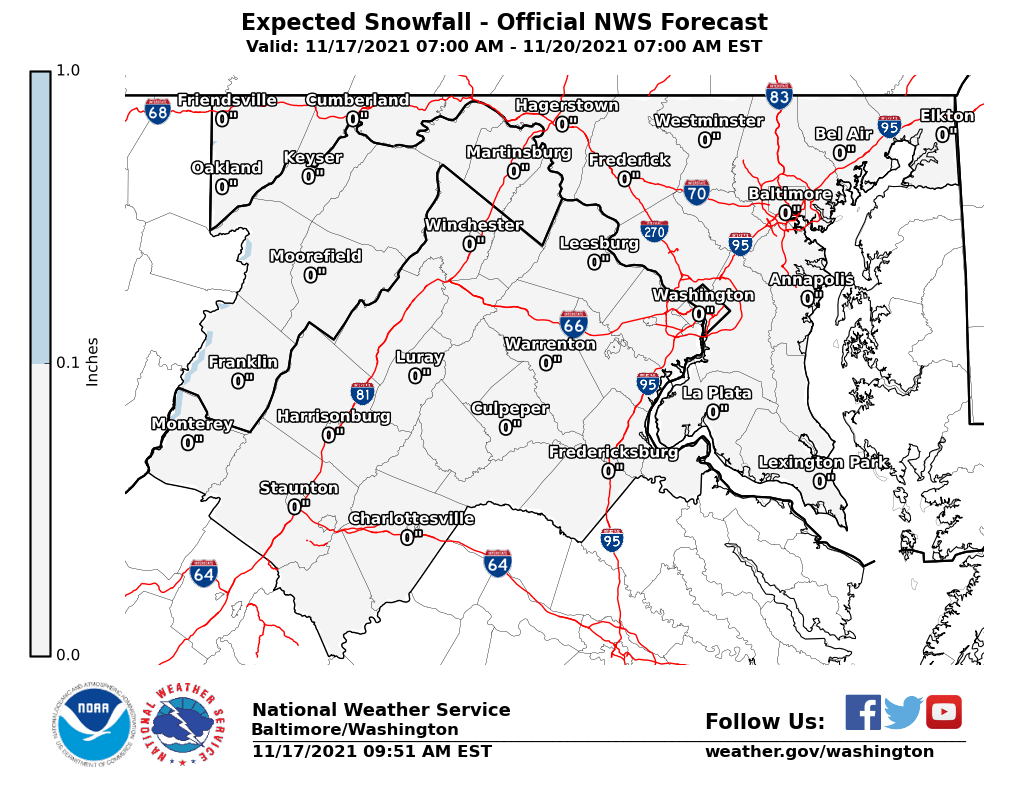 DAILY NORTHEAST SNOWFALL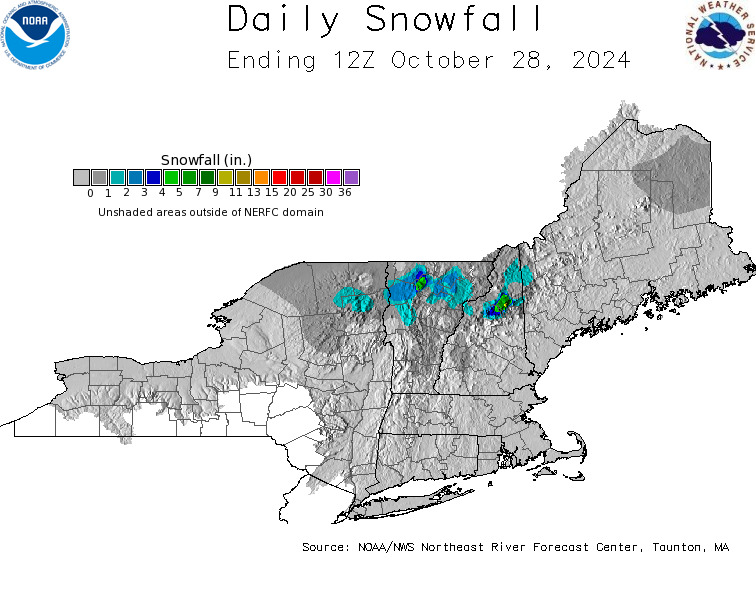 JOESTRADAMUS HAS HIS LATEST FORECAST AND DISCUSSION AVAILABLE HERE
Please be advised that these are National Weather Service Forecast Maps and they auto update. Each office may update at different times and some offices are slower to update then others. Maps are usually updated before 5am and & 5pm however they may be updated at other times depending on forecast conditions. These are not my forecasts. My forecasts can be found on the JOE'S SNOWFORECAST PAGE. Individual forecasts for specific areas may also be found when conditions warrant on the my area forecasts. Those can be found on the website menu. Click on forecasts and then select your specific area.