DOWNLOAD MY APP FOR FREE & CONSIDER JOINING PATREON

THE APP IS ABSOLUTELY FREE TO ALL BUT CONSIDERING SUBSCRIBING TO PATREON FOR A WEATHER EXPERIENCE FREE OF ADS, EXCLUSIVE VIDEOS FOR MEMBERS ONLY AND MUCH MORE…STARTS AT $2 A MONTH..MESSAGE ME AT ANY TIME
Winter Storm Watch Saturday Sunday
Snow Forecast Maps Northeast Mid Atlantic
Winter Storm Watches are now up for much of the Northeast back into the Midwest as we prep up for the storm now in the west to move in here Saturday night into Sunday. Honestly the bigger issue for most of the area from Northern Maryland to Eastern Pennsylvania northeast to Southern New England is not the snow so much but the potential for icing. The 32 degree line could take forever to move northward before it comes to a grinding halt and then drops back southward Monday morning.
Pay close attention to the time stamps on the snow forecast maps because there might be a few here that are still focused on tonight's minor event of a coating to an inch or two. Check that time stamp on the map just to make sure.
SNOW FORECAST MAPS
New York City, Ne NJ, HV, LI, Coastal Ct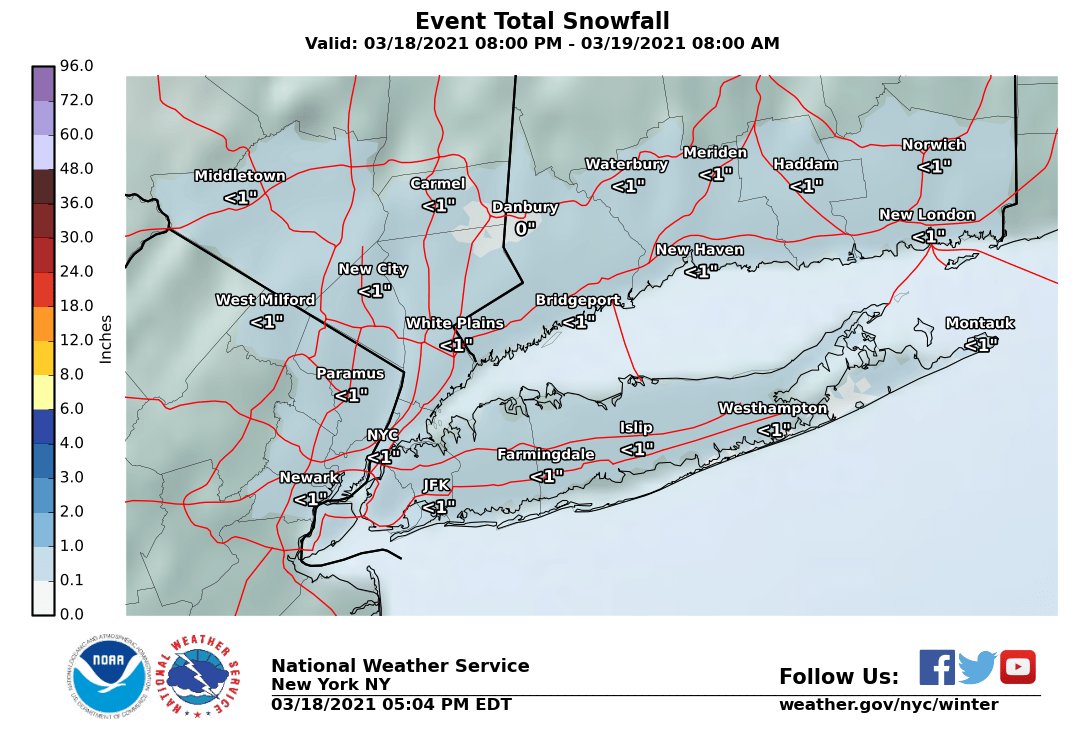 As we indicated the biggest issue for our area could be ice. Here is the ice forecast issued for the areas surrounding NYC. Some areas are forecast to have significant icing.
NEW YORK CITY & VICINITY ICE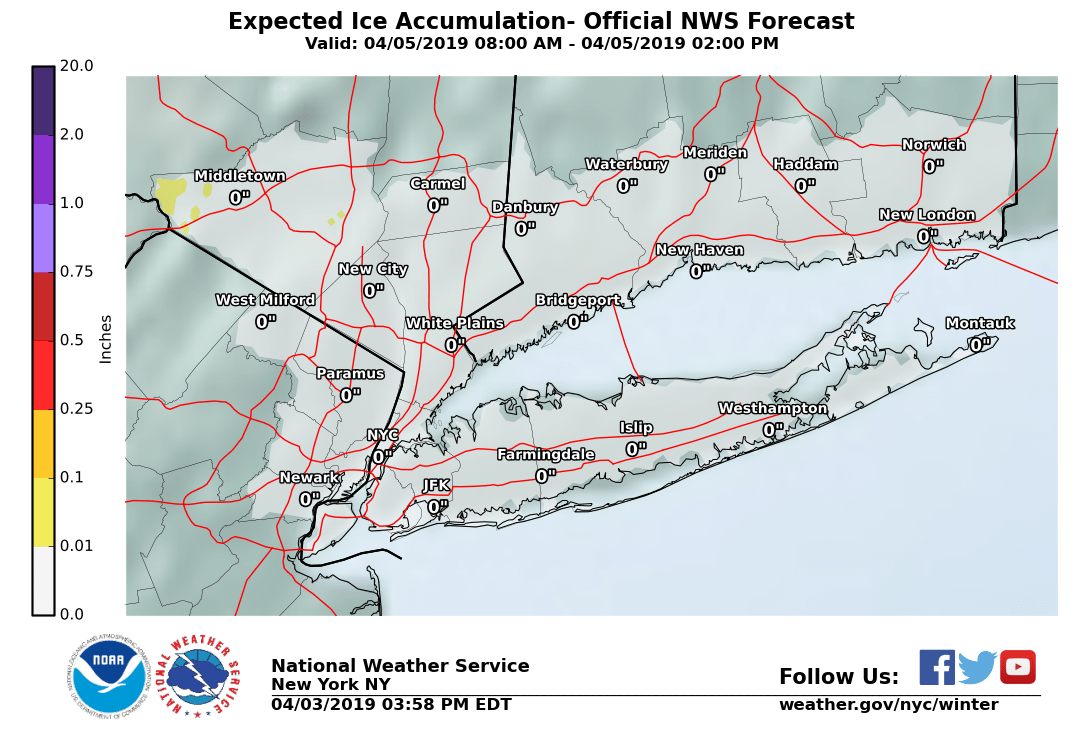 For New Jersey south and east of the NJ Turnpike amounts decrease to an inch or less but north and west of the Turnpike amounts go up with the greatest amounts indicated for the Northwestern Counties of Sussex Warren & Morris County.
NEW JERSEY & PARTS OF NE PA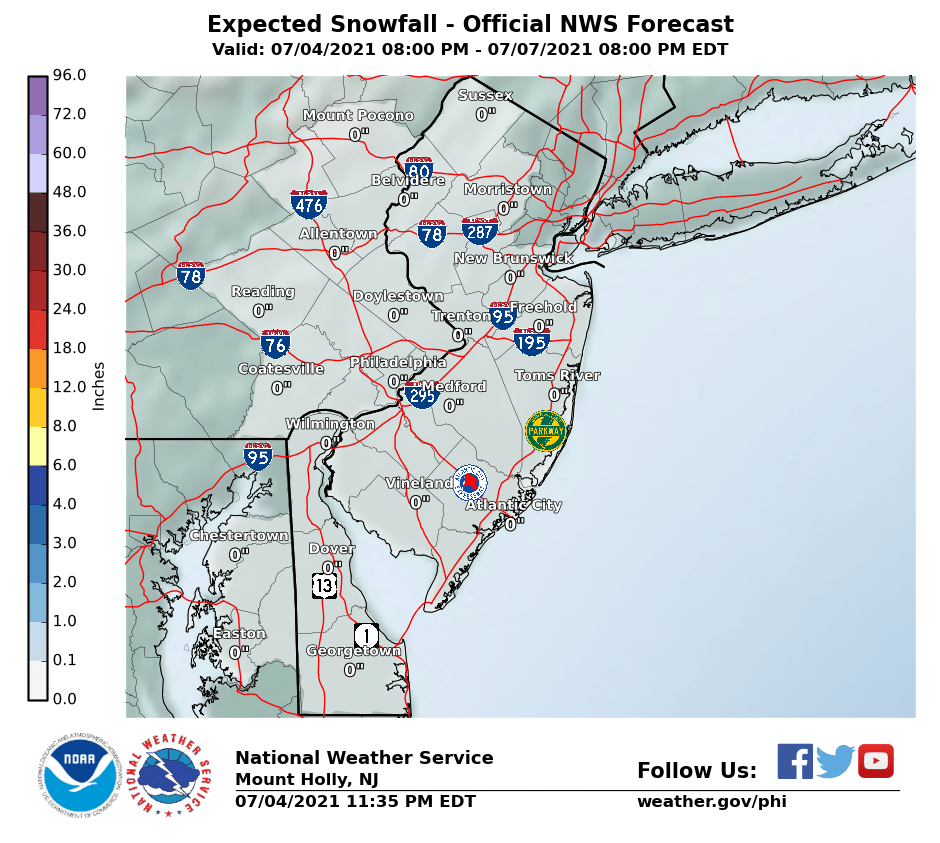 Northern New Jersey north of Route 78 at least and possibly northwest of the Turnpike (further south) will have icing issues depending on how far north the freezing line gets.
SOUTHERN AND SOUTHEAST NEW ENGLAND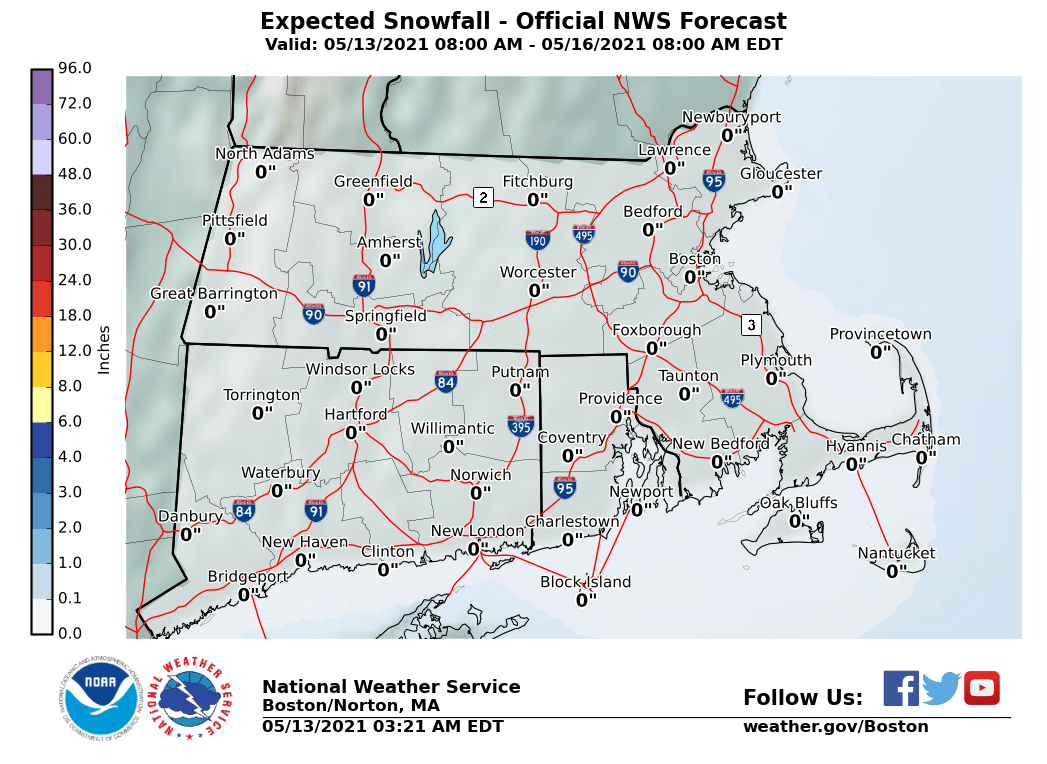 In Southeastern New England Boston will get to break its snow drought in a big way with amounts of a half foot or morewith greater amounts north and northwest of Boston. Amounts decrease in Northern Connecticut and decrease further in Southern Rhode Island and Southeastern Massachusetts.
NORTHERN NEW ENGLAND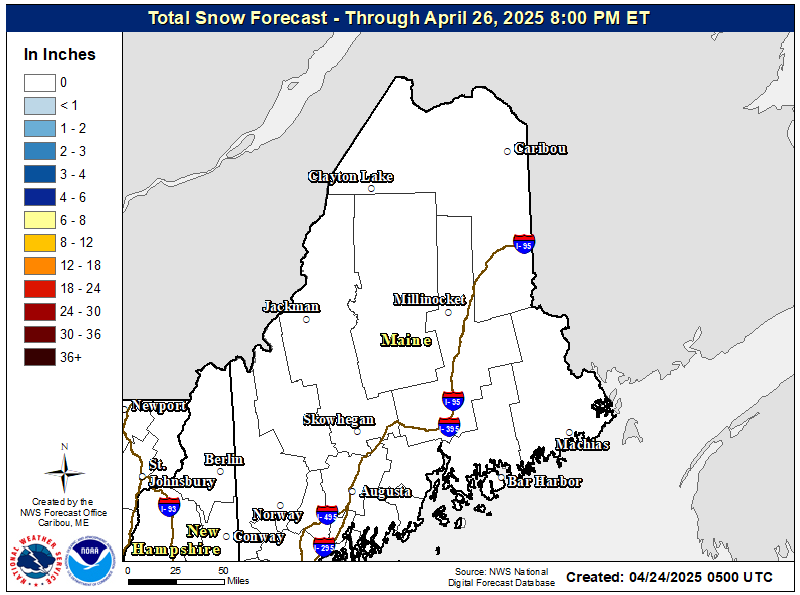 In Maine, well, this map is just for Friday as they have a lead system to deal with though amounts from this are minor. Look for this map to be updated Friday to show snow amounts for the weekend. Maine is likely to get buried with 1 to 2 feet of snow from this weather system.
Western New England and Northern New York and Vermont we see double digit amounts with the heaviest likely in Central and Southern Vermont. The rain/ice/snow line is obviously not an issue here. It snows and snows hard. Skiers will be in heaven,
MIDDLE AND UPPER HUDSON VALLEY
The Middle & Upper Hudson Valley are sitting int the Jackpot zone with a foot plus in much of the area though amounts do tail off a bit on the southern end of this forecast zone.
CENTRAL NEW YORK & NE PA
Big Snows for the Catskills of a foot plus as well as for much of Central NY and Northeast Pennsylvania. Amounts tail off a bit as you head southeast toward the New Jersey state line. Sleet and freezing rain could hold numbers down in the southeast portion of this forecast zone.
Western NY which is in the land of the snow belt is getting one of those widespread snows impacting a large geographic area verses the more targeted snow squalls that pound some counties but not others.
CENTRAL & SOUTH CENTRAL PA
Amounts vary widely across Central Pennsylvania from north to south with the southern end getting less and the northern half of Pennsylvania north of Route 80 in the jackpot zone. A change to freezing rain or even some rain is possible on the southern portion of this zone.
VIRGINIA & MARYLAND
In Maryland a few inches seems likely before any change to sleet freezing rain and possibly rain while areas southwest into Virginia will see even less as a change over to sleet freezing rain and then rain happens faster though areas in Northwest Virginia could see trapped 32 degree or less areas and a longer period of icing.
Please be advised that these are National Weather Service Forecast Maps and they auto update. Each office may update at different times and some offices are slower to update then others. Maps are usually updated before 5am and & 5pm however they may be updated at other times depending on forecast conditions. These are not my forecasts. My forecasts can be found on the JOE'S SNOWFORECAST PAGE. Individual forecasts for specific areas may also be found when conditions warrant on the my area forecasts. Those can be found on the website menu. Click on forecasts and then select your specific area.