Winter Storm Watch NYC Central Southern New Jersey
SE Pennsylvania Delaware Southern Eastern Connecticut Southeast New England

Weather in 5/Joe & Joe Weather Show Latest Podcast
Winter Storm Watch NYC Central Southern New Jersey
SE Pennsylvania Delaware Southern Eastern Connecticut Southeast New England
Winter Storm Watches have gone up and they extend along the coastal plain from Southeastern New England to Coastal Northeastern Carolina. The major storm that will develop offshore will pass close enough to bring winter storm conditions along mostly coastal areas with lower snow amounts inland. Snow is forecast to develop Friday evening across the Coastal Mid Atlantic and then spread northeastward, reaching Southern New England during the early morning hours. The heaviest snow will likely fall during the day Saturday and then gradually end Saturday evening.
The map above is from the Weather Prediction Center and shows the probability of at least 12 inches and the highest chances high from Coastal New Jersey to much of Long Island and Southeastern New England. Beklow is the National Weather Service snow forecast map through 7pm Saturday and I think these most of these numbers match up well to what we have been seeing in the overnight model runs.
Snow amounts along coastal areas could reach 8 to 10 inches or more. The heaviest snows above 10 inches will occur from Central and Eastern Long Island east to Southeastern New England. The storm will track northeast and it will be just far enough east, that inland areas will get lesser amounts of under 6 inches. This storm will have a sharp western edge two it and that will lie somewhere just to the west of the New Jersey Pennsylvania state line.
With the exception of the GFS model, all the others are on the same page and we have decided to lean in that direction. Above is the latest NAM model loop of the storm beginning late Friday 7pm and lasting through Saturday morning 1am. The darkest blue snows on the NAM show snow rates of 2 inches or more per hour and those get to some of cthe coastal areas for a few hours. We may still see some model nip and tuck back and forth but they seem to be coming together.
SATELLITE

WEATHER RADAR

.Meanwhile there are no issues today with the satellite showing us with mainly clear skies. High pressure is building in and we will have a good deal of sunshine today. It will be very cold though with most highs in the 20s to at best around 30. Friday look for increasing and thickening clouds. There may be some patchy light snow scattered around as a dying arctic front will be just offshore. Highs Friday will reach into the 30s. Once snow begins look  for temperatures to drop to the low to mid 20s and winds to pick up. This will be a powdery dry snow with a fluff factor so the snow ratio's which are normally 10 to 1 are likely to be on the order of 13 to 15 to one inch of liquid precipitation. Below you can find the National Weather Service snow forecast maps from Maine to Virginia which have been updated by the National Weather Service but be sure to check the latest timestamps.
SNOW FORECAST MAPS
New York City, Ne NJ, HV, LI, Coastal Ct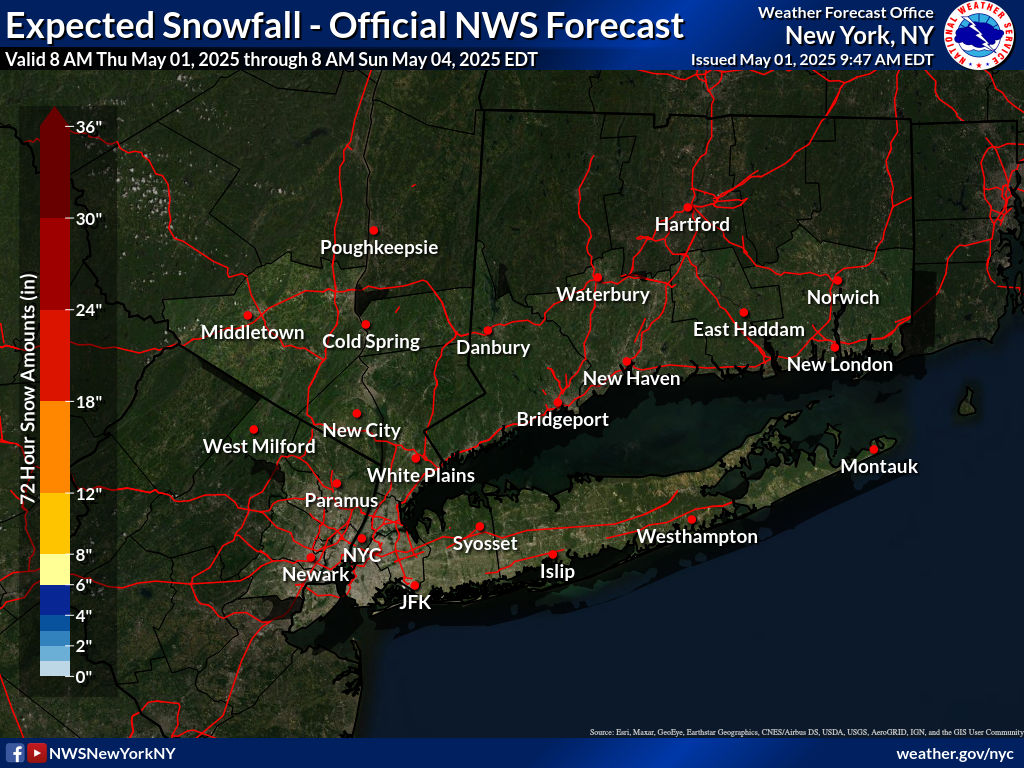 SOUTHEAST NEW ENGLAND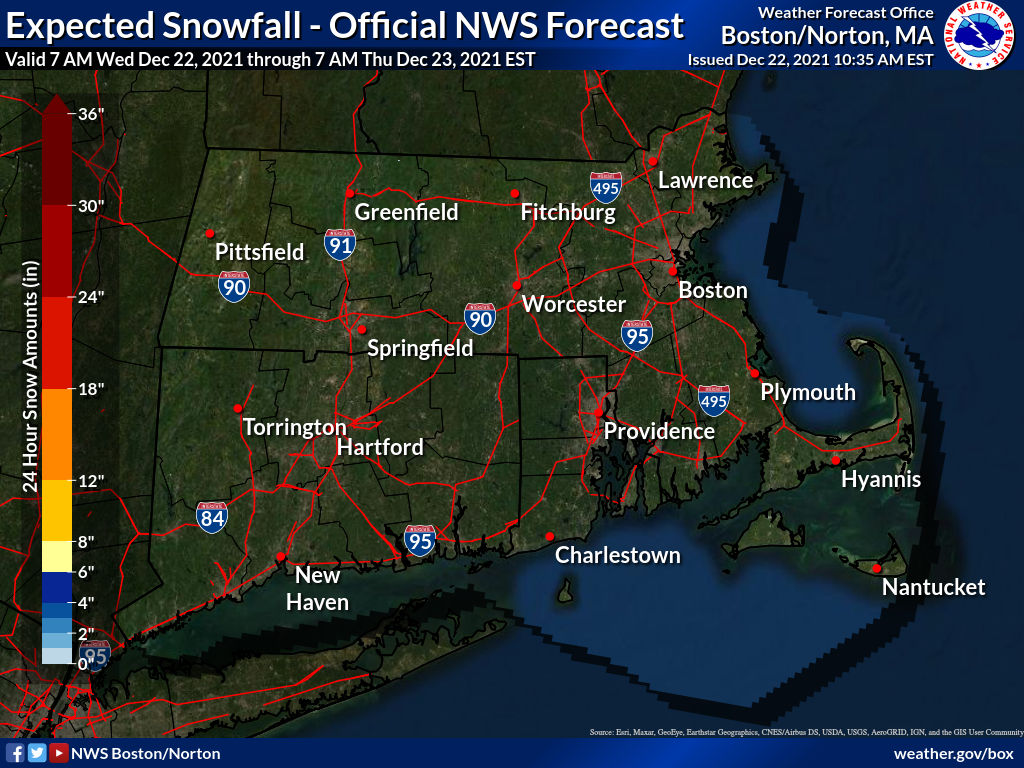 NEW JERSEY & PARTS OF NE PA
NORTHERN NEW ENGLAND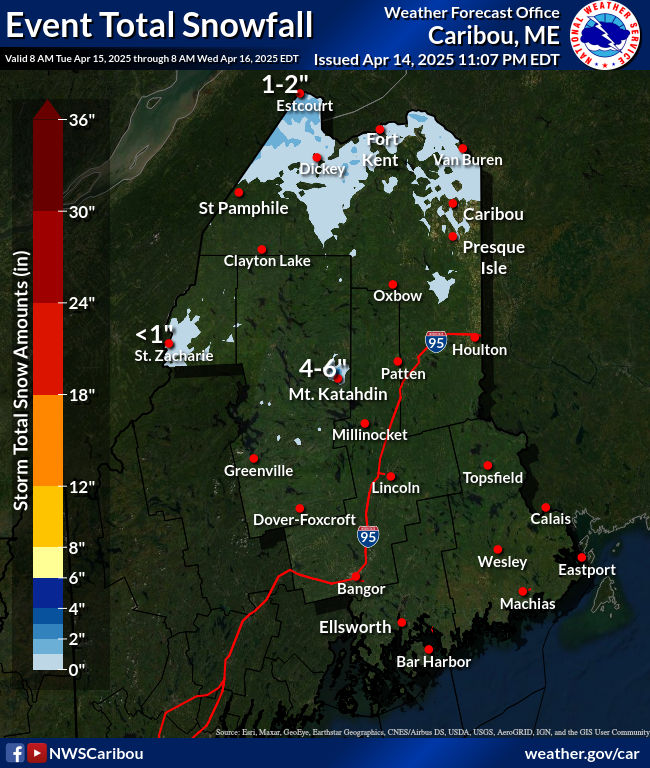 WESTERN NEW ENGLAND
MIDDLE AND UPPER HUDSON VALLEY
CENTRAL NEW YORK & NE PA
WESTERN NEW YORK
CENTRAL & SOUTH CENTRAL PA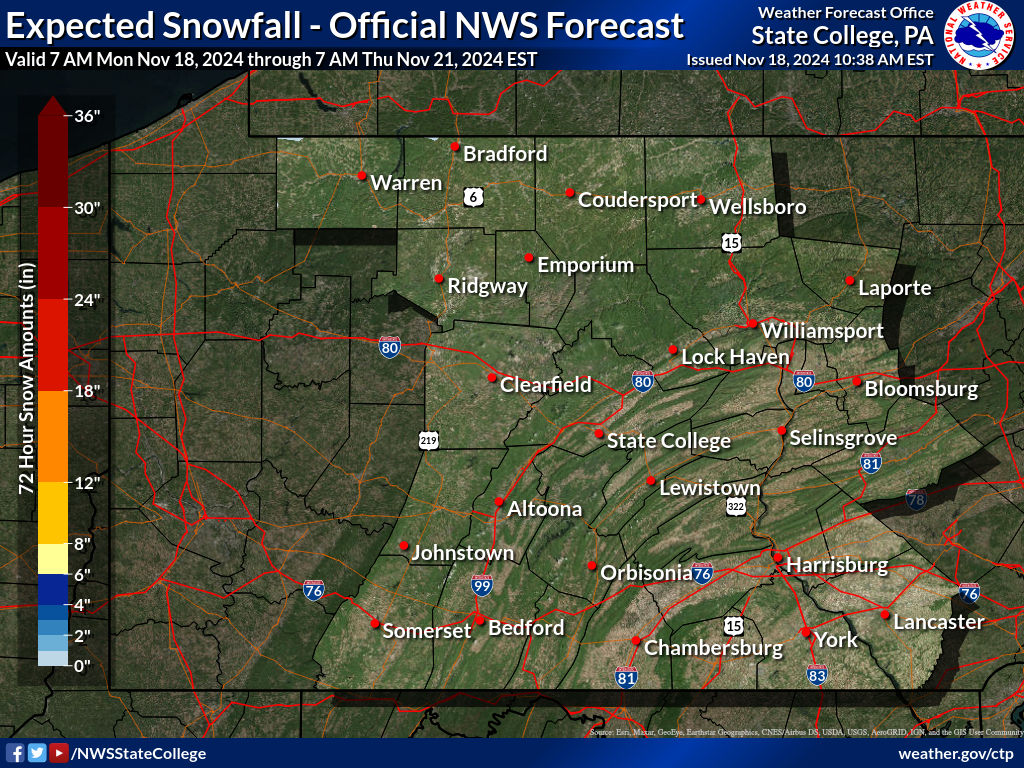 WESTERN PENNSYLVANIA EASTERN OHIO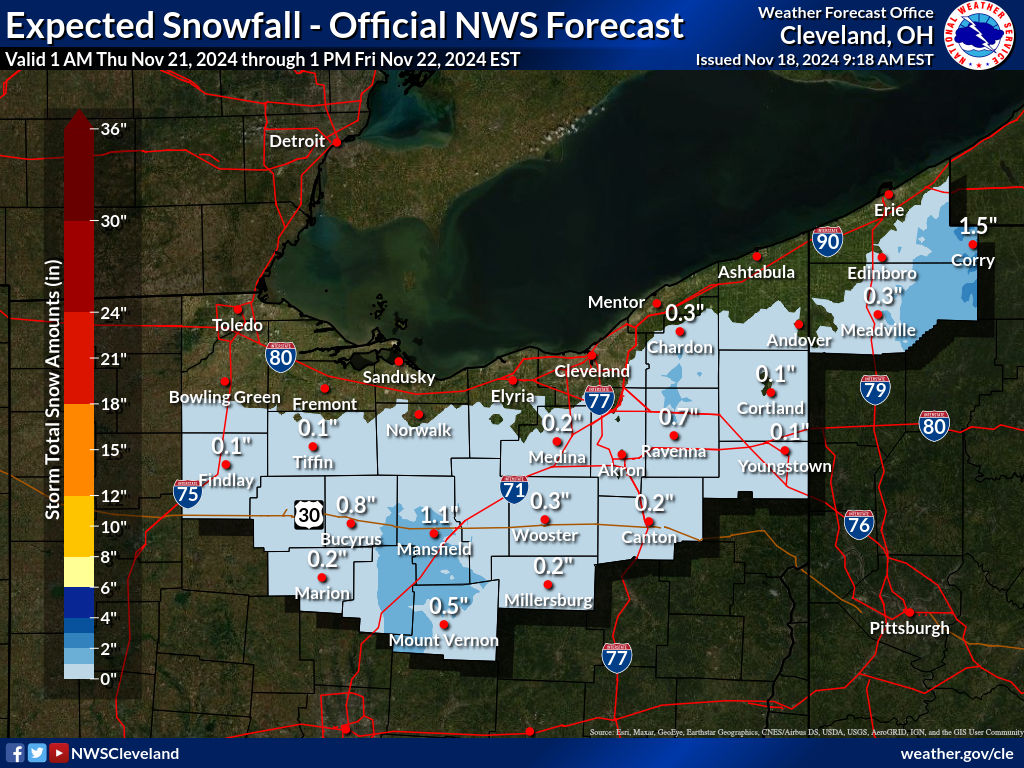 VIRGINIA & MARYLAND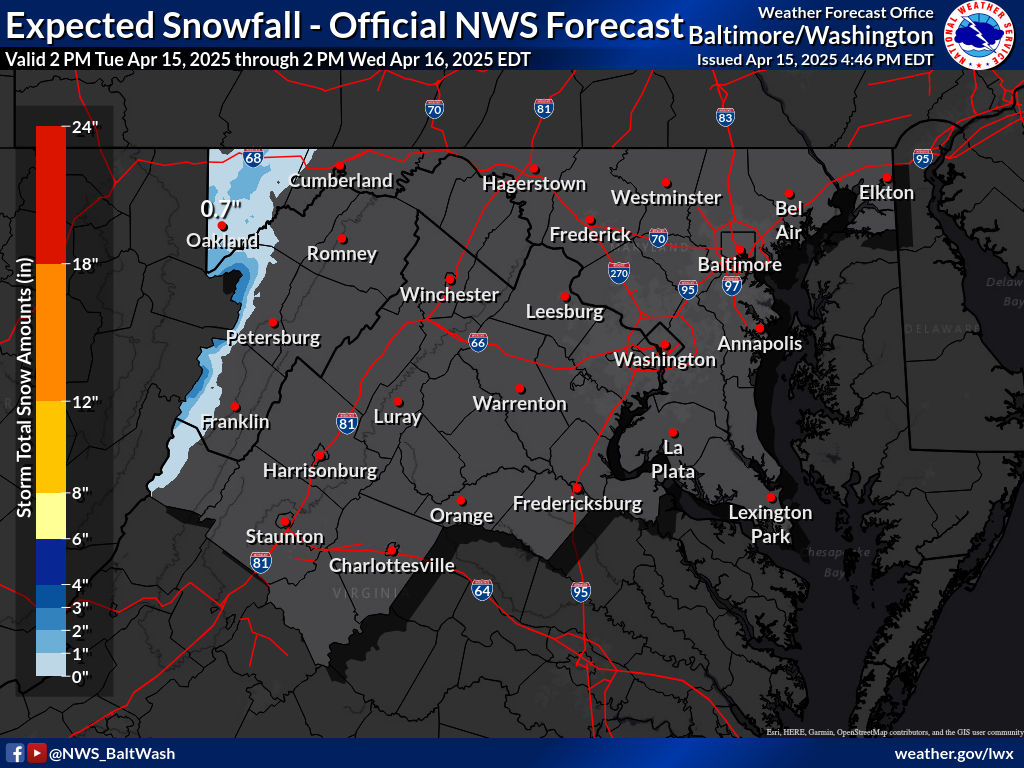 SNOW FORECAST MAPS ACROSS THE SOUTH
Please note that with regards to any severe weather,  tropical storms, or hurricanes, should a storm be threatening, please consult your local National Weather Service office or your local government officials about what action you should be taking to protect life and property.