Winter Storm Warnings Winter Weather Advisories
Interior Northeast Mid Atlantic States

Weather in 5/Joe & Joe Weather Show Latest Podcast
Winter Storm Warnings Winter Weather Advisories
Interior Northeast Mid Atlantic States

Our winter storm is headed up the East Coast with an inland track and we will see weather conditions deteriorate later today and tonight. This morning we have seen a few additional counties added to the Winter Weather Advisory zone in Northern New Jersey and also the Hudson Valley from Dutchess County northyward with Winter Storm Warnings up for Northwest Connecticut and parts of the Catskills joining in. To the south it pretty much remains as is with advisories over the Eastern half of Pennsylvania and Maryland and Winter Storm Warnings for the Eastern half.
SATELLITE

WEATHER RADAR

For the coast it will be a windswept soaking rain for late today and tonight and we have Wind Advisories in effect for the coastal counties from Delaware to New Jersey, Long Island, Southern and Southeastern New England. Coastal Flood Watches and advisories are up for the same zones High Wind Warnings are up for Southeastern New England. Winds along the coast will gust to 50 mph or more.
Snow forecast amounts from the National Weather Service show no important changes to the snow accumulation numbers. Also we have my final call snow forecast map which comes in at or in some cases a little lower than the National Weather Service. Along the immediate coast even though temperatures this morning bottomed in the single digits, the east wind will warm it up so fast that it may start as plain rain this evening.
Clouds will increase from south to north today and temperatures will slowly begin to rise. Weather models are pretty much all in agreement regarding the inland track and a coastal redevelopment that triggers off the wind and tide issues overnight into Monday morning. Snow develops away from the coast late this afternoon into this evening.
The NAM loop starts at 1pm today and ends at 1pm Monday and it goes hour by hour. The times are set in London UK time so subtract 5 hours on the military clock. 0z is 7pm tonight, 6z is 1am Monday, 12z is 7am Monday and 18z is 1pm Tuesday. We have start time maps and change over time maps below.
Times are approximate on these maps and it is possible that we could see precipitation start up an hour or two sooner. Along the coast it is heavy rain tonight into Monday morning with strong winds of 50 mph or and moderate coastal flooding is forecast for the morning high tide Monday. We have a full moon on Monday so tides are rising into that moon phase. The worst of the rain and wind will likely be lasting about 6 to 8 hours starting in New Jersey this evening and then spreading across Long Island tonight and to Southeastern New England during the early morning hours until after daybreak Monday. The storm moves north and rain (or snow if you area well inland) will end from south to north Monday morning and weather conditions will improve slowly afterwards with leftover clouds and leftover scattered snow showers along with colder temperatures into Tuesday.
NORTHERN NEW ENGLAND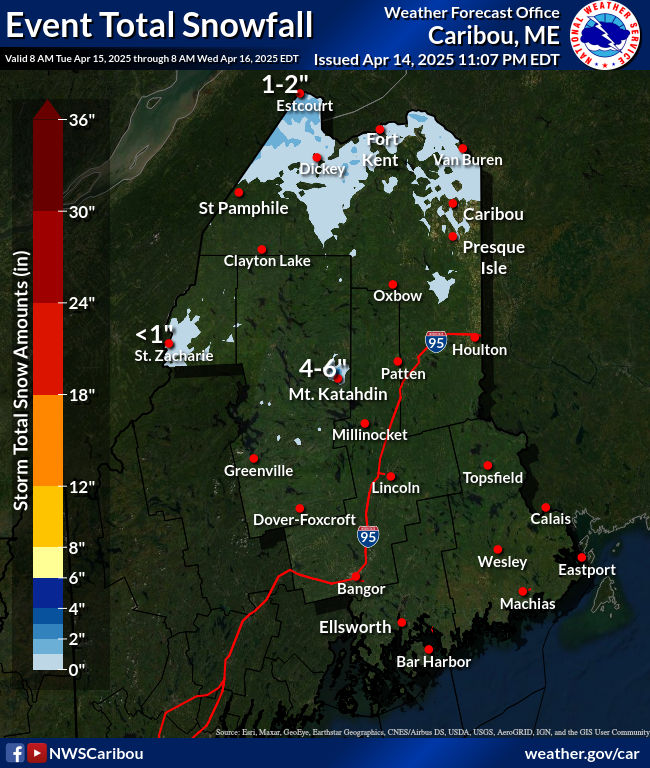 WESTERN NEW ENGLAND
MIDDLE AND UPPER HUDSON VALLEY
CENTRAL NEW YORK & NE PA
WESTERN NEW YORK
CENTRAL & SOUTH CENTRAL PA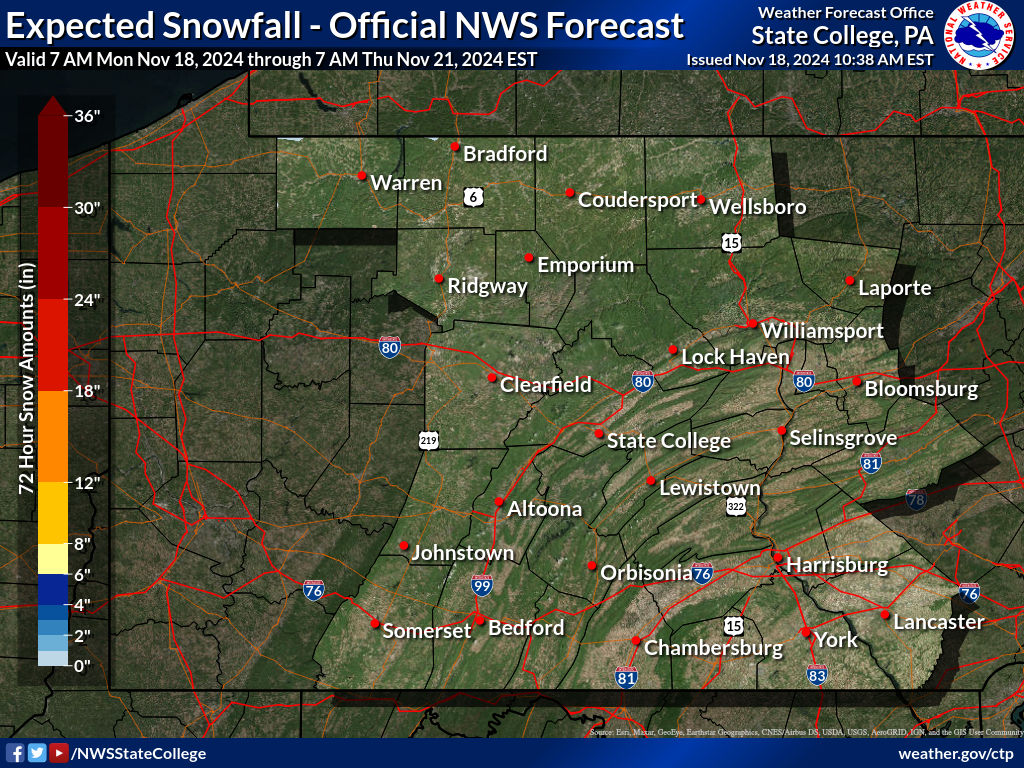 WESTERN PENNSYLVANIA EASTERN OHIO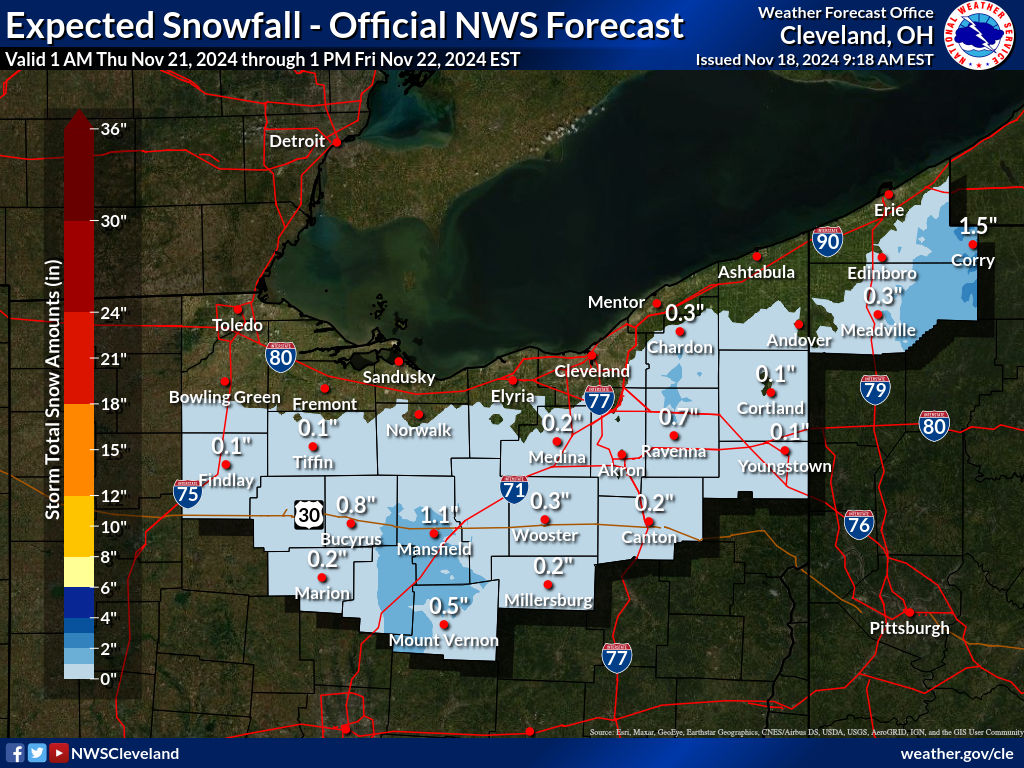 VIRGINIA & MARYLAND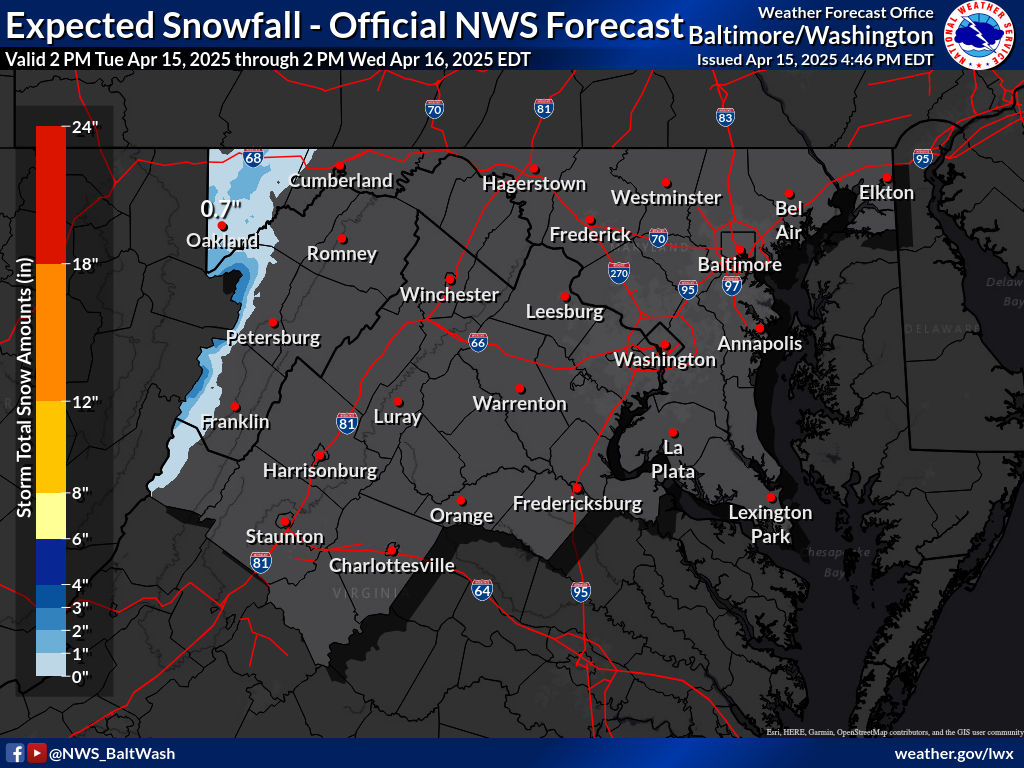 Please note that with regards to any severe weather,  tropical storms, or hurricanes, should a storm be threatening, please consult your local National Weather Service office or your local government officials about what action you should be taking to protect life and property.