DOWNLOAD MY APP FOR FREE & CONSIDER JOINING PATREON

THE APP IS ABSOLUTELY FREE TO ALL BUT CONSIDERING SUBSCRIBING TO PATREON FOR A WEATHER EXPERIENCE FREE OF ADS, EXCLUSIVE VIDEOS FOR MEMBERS ONLY AND MUCH MORE…STARTS AT $2 A MONTH..MESSAGE ME AT ANY TIME
Winter Storm Warning Upstate NY Western New England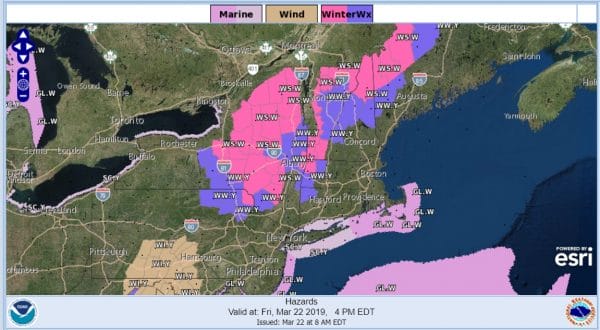 We can call this a winter spring storm here with expanded Winter Storm Warnings across upstate NY as well as much of Western and Northern New England. This is an elevation driven snow since we don't really have a lot of cold air to deal with. There will be some upside surprises out of all of this. The Catskills could see 6 to 12 inch amounts above 2000 feet and snow will extend as as far south as parts of Northeast Pennsylvania in the counties that are close to the NY State border.
SNOW FORECAST MAPS
SOUTHEAST NEW ENGLAND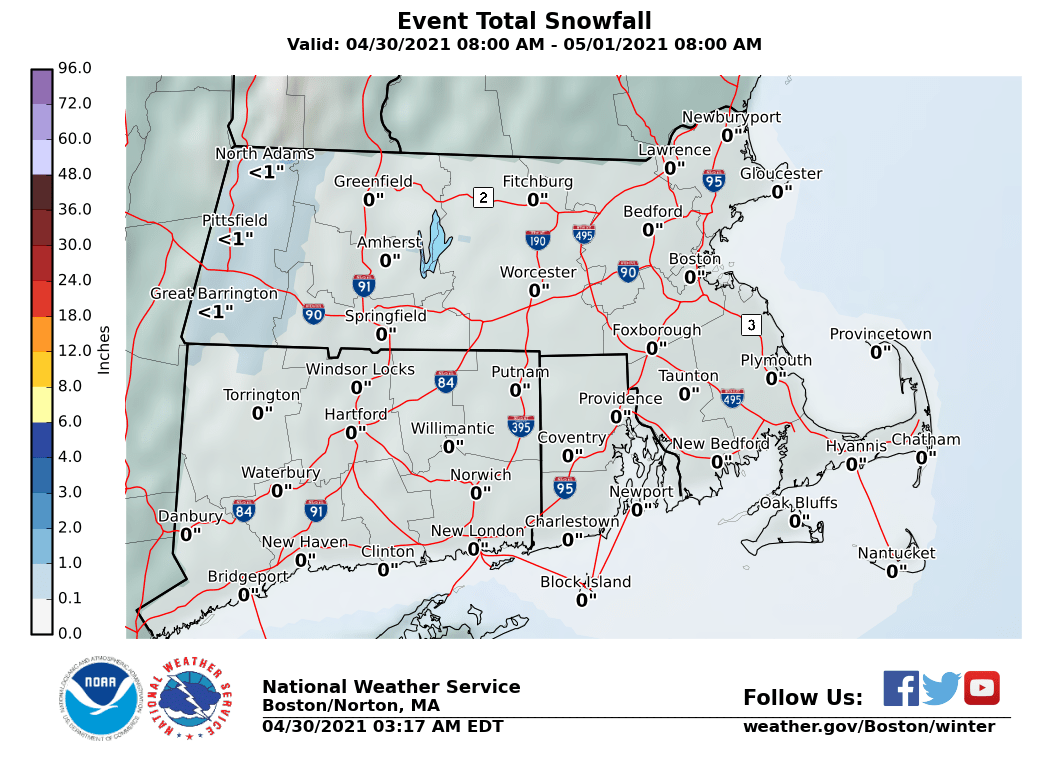 Some snow accumulation in Northern Connecticut is possible  north of Route 84 though what falls today probably won't accumulate much. We will have to wait for the storm center to shift to the northeast. Once the low moves into Eastern New England cold air will be drawn southward and there will be some wet snow tonight into early Saturday morning before it ends.
NORTHERN NEW ENGLAND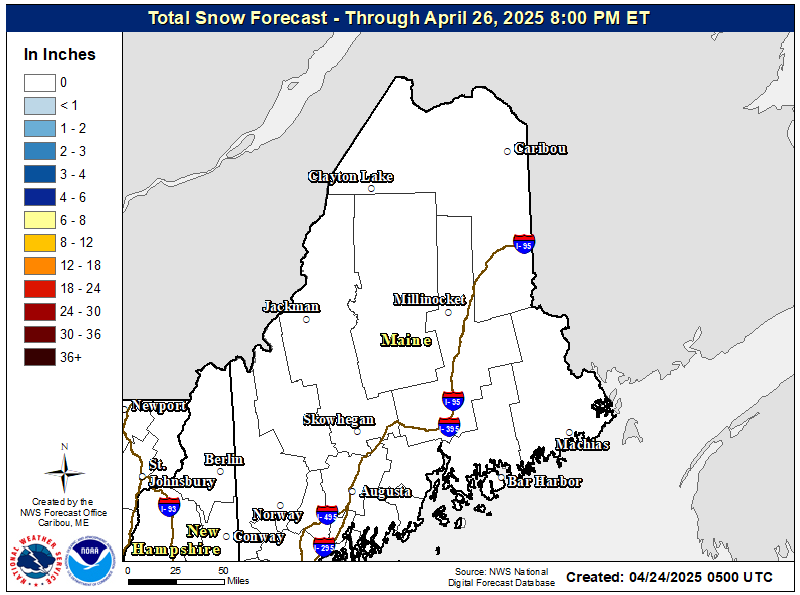 What can we say about Maine. It just snows and snows and snows here. Parts of Maine have seen a stellar winter with record or near record snowfall. Snow lovers can just sit back and count the inches in Northern and Western Maine. Much of this is for tonight into Saturday morning.
Northwestern New England and Northeast NY will see substantial elevation driven snows of up to a foot in some areas. You can see the snow amounts drop considerably in the Upper Hudson Valley which separates the Adirondacks in NY and the Green & White Mountains in Vermont.
MIDDLE AND UPPER HUDSON VALLEY
A little further south in the Middle and Upper Hudson Valley as well as Western Massachusetts and Southern Vermont, again elevation driven in areas above 1500-2000 ft while lower amounts will fall in valleys.
CENTRAL NEW YORK & NE PA
Central NY or at least the area that straddles I-81 could be in a bit of a jackpot zone here especially in elevated areas east of I-81.  The weather service is forecasting about 5 or 6 inches in Syracuse with lesser amounts to the west toward Rochester. A 6 inch area pops in in a small portion of Northeastern Pennsylvania.
North Central NY east of the eastern shores of Lake Ontario could seen some sizeable snows of 6 inches plus with amounts going higher as you head into the Western Adirondacks. Snows in Western NY are lake effect generated combined with an upper air low and not going to be anything too substantial
CENTRAL & SOUTH CENTRAL PA
Please be advised that these are National Weather Service Forecast Maps and they auto update. Each office may update at different times and some offices are slower to update then others. Maps are usually updated before 5am and & 5pm however they may be updated at other times depending on forecast conditions. These are not my forecasts. My forecasts can be found on the JOE'S SNOWFORECAST PAGE. Individual forecasts for specific areas may also be found when conditions warrant on the my area forecasts. Those can be found on the website menu. Click on forecasts and then select your specific area.