Winter Storm Warning NW NJ Parts of Hudson Valley Northern Connecticut
 
Winter Storm Warning NW NJ Parts of Hudson Valley
Northern Connecticut
Winter Weather Advisories Much of Northern New Jersey north and west of the NJ Turnpike
WINTER WEATHER ADVISORY FOR PARTS OF NYC, COASTAL CONNECTICUT CANCELLED
A few adjustments and changes with regards to Winter Storm Warning and Winter Weather Advisory. Winter Storm Warning is up for Sussex County in NW New Jersey, Carbon & Monroe Counties in NE Pennsylvania, Orange, Putnam, Dutchess, & Eastern Ulster Counties in the Hudson Valley as well as Connecticut north of Route 84. Just south of this area Winter Weather Advisory is posted to New Jersey to about the NJ Turnpike, Most of South Central & Eastern Pennsylvania except the southeast part of the state, The Hudson Valley south to Route 287, the counties south of Route 84 in Connecticut to about Route 15.  Advisories for Southern Westchester, Southern Connecticut, Hudson & Essex County as well as northern areas of NYC have been cancelled.
Im not making any changes in the forecast map above. The coast may wind up seeing very little. There will be a band of 3 to 6 inches that will extend across the Winter Storm Warning area. I am a little lower than the National Weather Service with their forecasts which are below.
NEW YORK LONG ISLAND HUDSON VALLEY CONNECTICUT
SOUTHERN AND SOUTHEAST NEW ENGLAND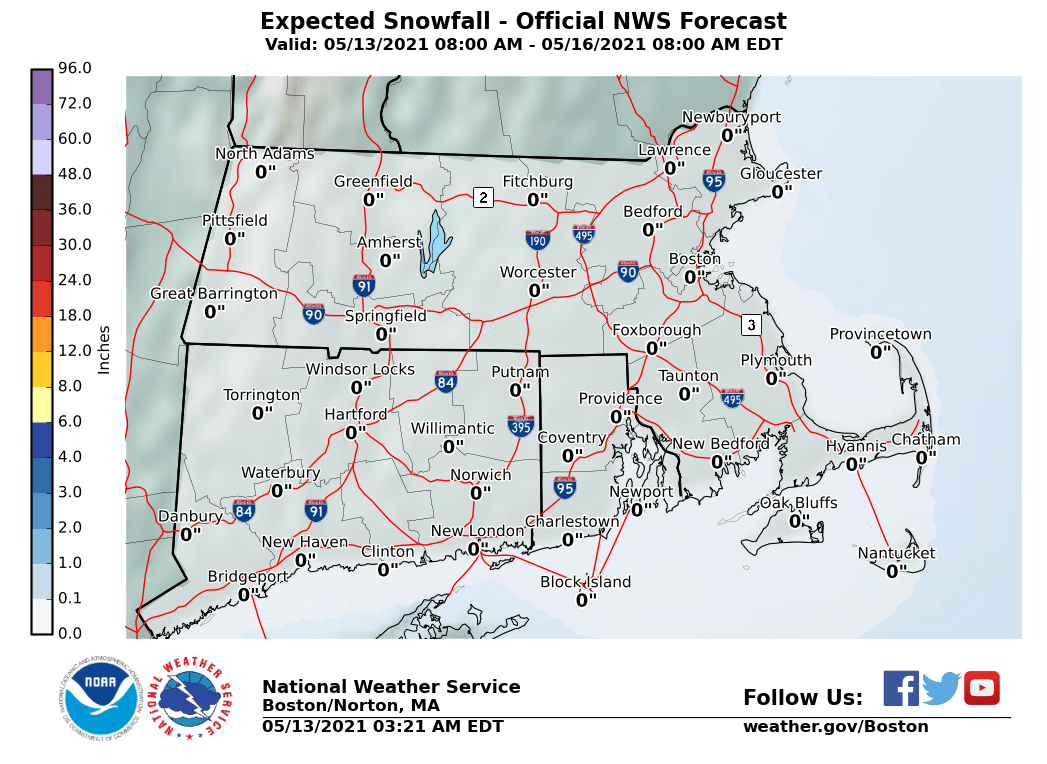 NEW JERSEY & PARTS OF NE PA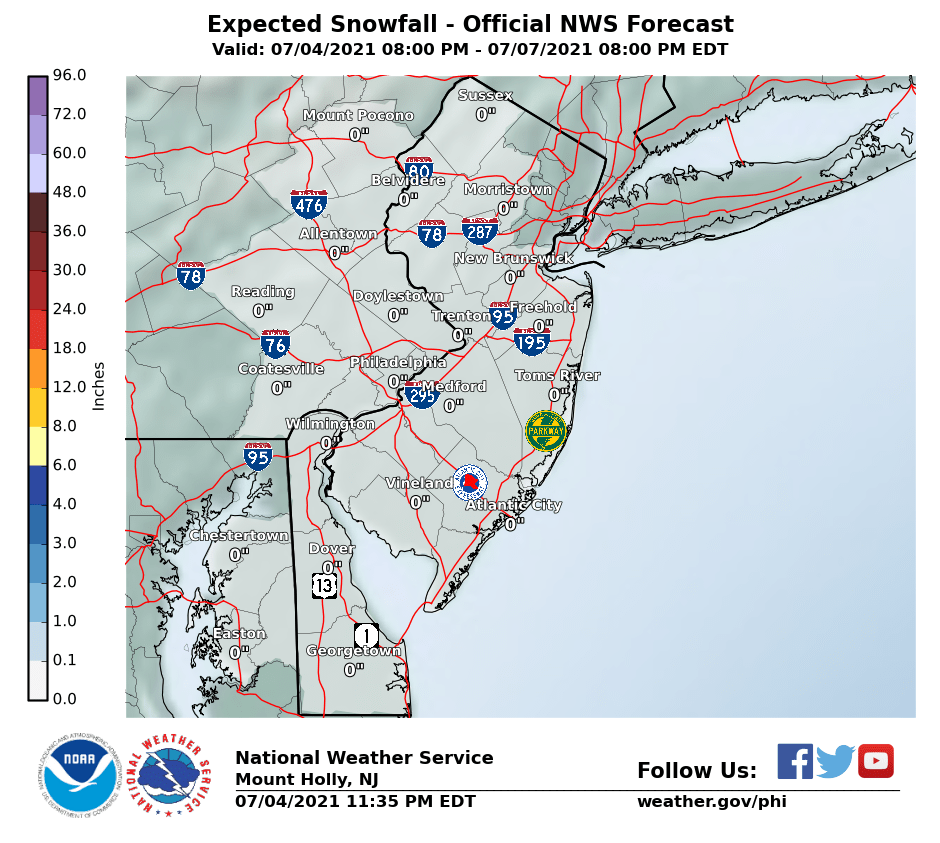 SOUTHERN AND SOUTHEAST NEW ENGLAND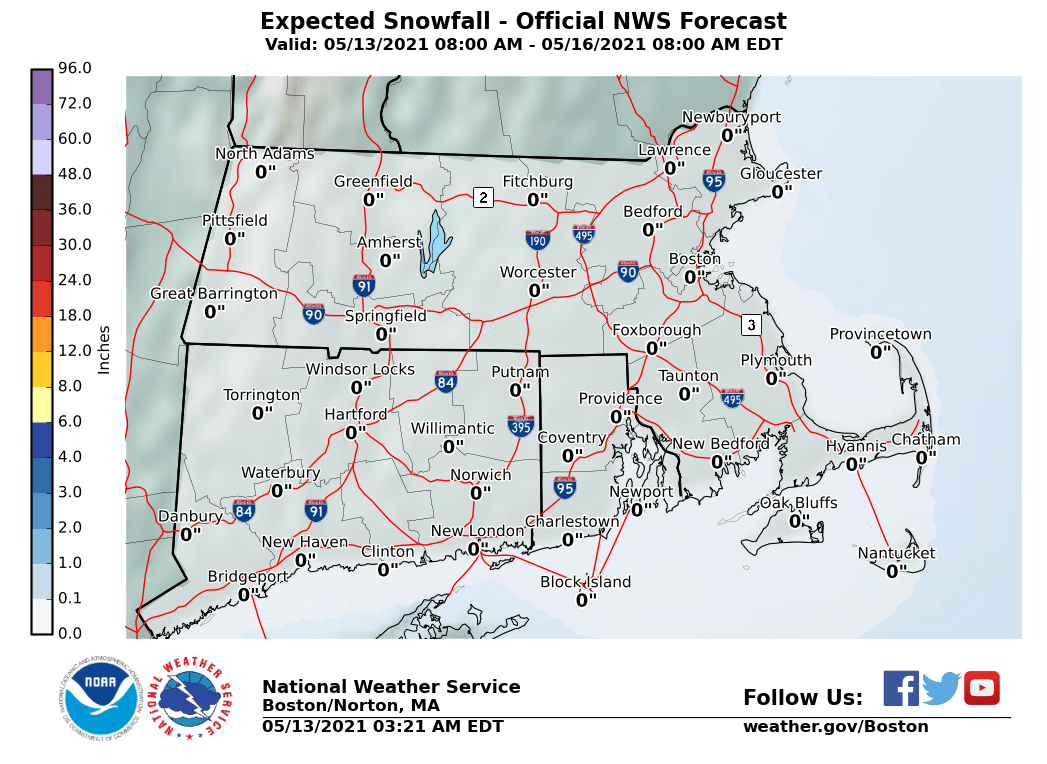 US SATELLITE

REGIONAL RADAR

LOCAL RADAR NEW YORK CITY
LOCAL RADAR PHILADELPHIA

Right now the snow continus to set up well north and west of the coast. Precipitation is starting to develop in the ocean but areas near the coast will probably not see much until around or after midnight. This will continue through the morning rush..more rain or a mix near the coast with snow just inland north and wes of NYC.

GET JOE A CIGAR IF YOU LIKE 
FiOS1 News Weather Forecast For Long Island
FiOS1 News Weather Forecast For New Jersey
FiOS1 News Weather Forecast For Hudson Valley
LATEST JOESTRADAMUS ON THE LONG RANGE