DOWNLOAD MY APP FOR FREE & CONSIDER JOINING PATREON

THE APP IS ABSOLUTELY FREE TO ALL BUT CONSIDERING SUBSCRIBING TO PATREON FOR A WEATHER EXPERIENCE FREE OF ADS, EXCLUSIVE VIDEOS FOR MEMBERS ONLY AND MUCH MORE…STARTS AT $2 A MONTH..MESSAGE ME AT ANY TIME
Winter Storm Warning Eastern Pennsylvania New Jersey, NYC,
Hudson Valley, Long Island & Connecticut Tonight
Winter Storm Warnings are posted for a large geographic area of the Northern Middle Atlantic states into the Northeast. We have a fast moving flat looking weather system headed our way. it is not that different from what transpired Friday night into Saturday morning though this one has a bit more  punch to it moisture wise. There is a zone where temperatures are tenuous and this time it lies in Central New Jersey where a 0.5 degree change in the mid and low levels could impact snow amounts by several inches in either direction. Below is how the National Weather Service sees it. They went particularly aggressive on the southern end of this. We shall see how it plays out. Every snow storm busts in one place or another either too low or too high and there are always the armchair quarterbacks out there who are ready to rear their ugly heads to announce their utter outrage that they they got an inch or two more or an inch or two less than forecast by someone else (for free I might add).
SNOW FORECAST MAPS
New York City, Ne NJ, HV, LI, Coastal Ct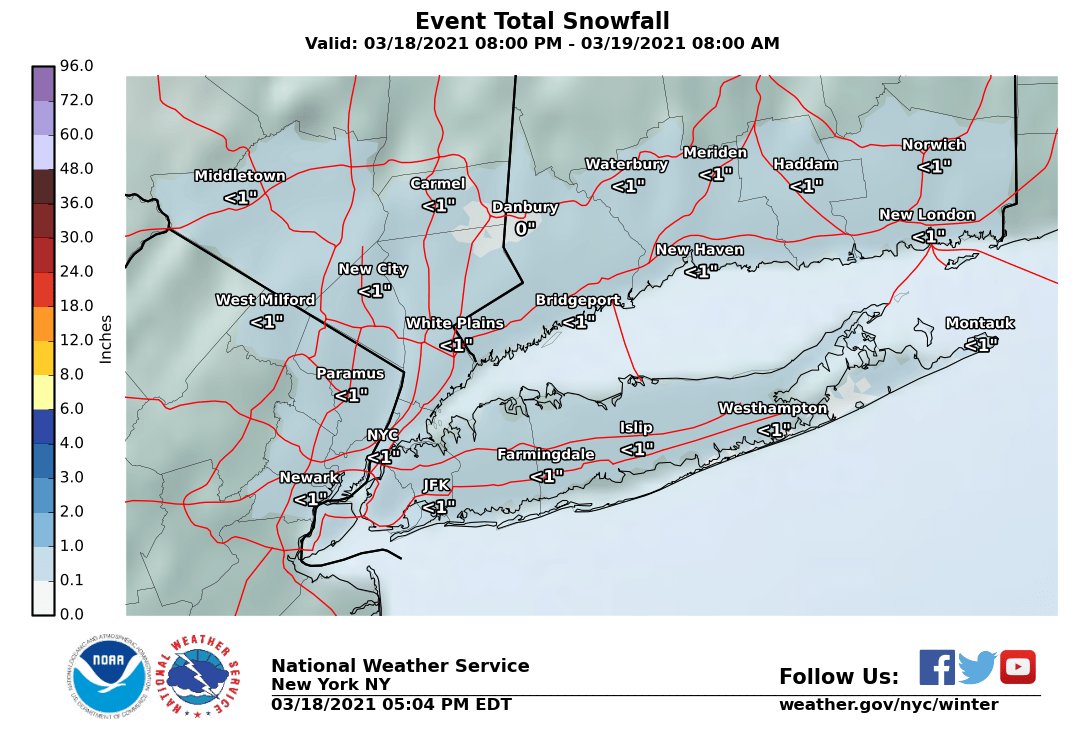 The Upton office is going for 4 to 6 across Long Island and 6 to 8 inland. I think this is pretty fair. Even if it goes to sleet along the immediate coast at the end there should be a solid 4 to 6 hour snowfall of an inch an hour or so. Assuming that happens you get your bottom end. Inland 6 plus looks fair as well.
SOUTHEAST NEW ENGLAND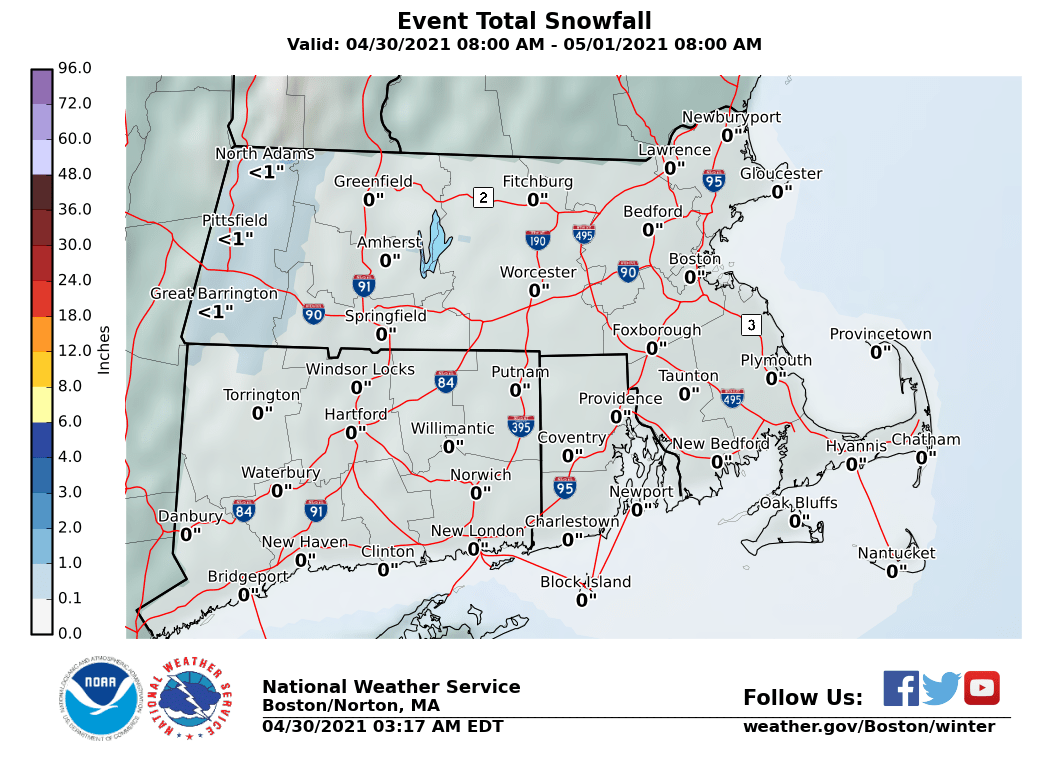 The snow hole in Southeastern New England should get filled a bit more with this storm after yesterday's snowfall. 6 to 8 in this zone is likely with less in Southeastern Massachusetts and a few 8 in plus pockets to the north up to about Boston. Not a whole lot of upside here due to the fast movement.
NEW JERSEY & PARTS OF NE PA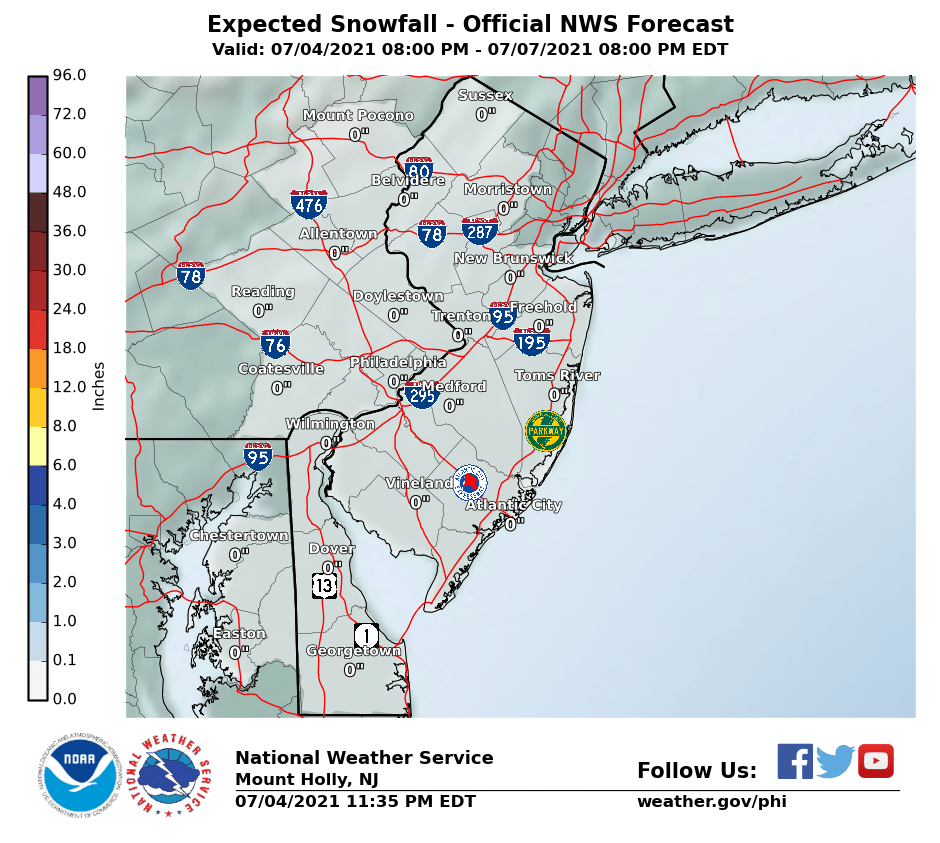 In New Jersey and Southeastern Pennsylvania Mount Holly is being particularly aggressive. This area I believe has the highest potential to see amounts lowered south of 195 and along and just northwest of the Turnpike. That area always seems to have the toughest struggle pulling off snow accumulations . If this system remains on the flat side then these numbers are doable.
NORTHERN NEW ENGLAND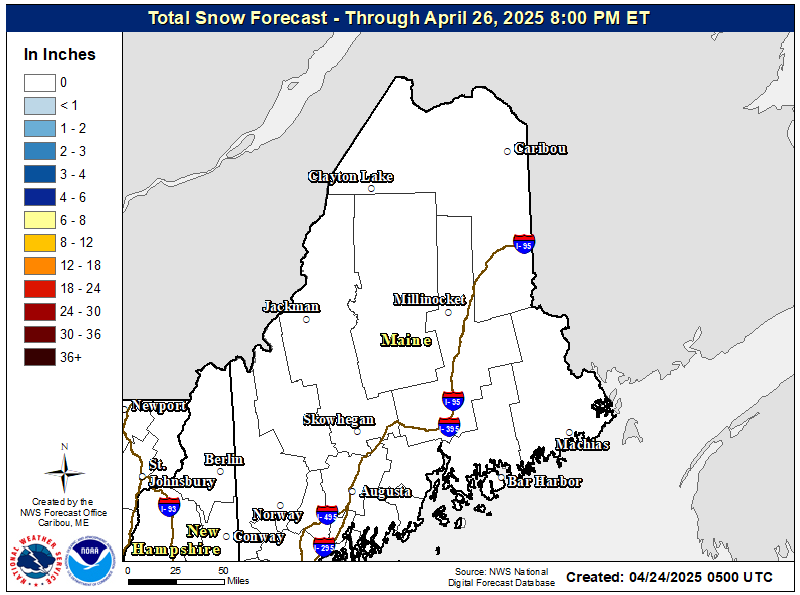 Seriously folks, it is Maine. Do you really have to ask here? It has been a record winter snow wise for much of Northern Maine with monthly and all time records being shattered. That continues late tonight and Monday.
Amounts tail off as you go north in Western New England and Northeastern NY. It is a general 1 to 4 inch snowfall here with higher amounts has you head east into New Hampshire.
MIDDLE AND UPPER HUDSON VALLEY
Amounts here increase as you go from north to south. If a flatter look emerges than look for amounts to come down in Northwest Connecticut  and in the Middle Hudson Valley into Western Massachusetts by about 2 inches.
CENTRAL NEW YORK & NE PA
Central New York into Northeast Pennsylvania sees a large swath of 4 to 6 inches. A flatter look of this storm would likely bring amounts down in this region by an inch or 2.  The southern end of this zone is the edge of 6 inches plus.
CENTRAL & SOUTH CENTRAL PA
Central Pennsylvania amounts increase from northwest to southeast with 6 to 8 inches on the southeast end of this zone. I think that the max amounts here in the southeast corner of this zone will depend on an initial start as some light rain late this afternoon, and whether the system is as modeled or gets slightly more aggressive with the precipitation. Otherwise the forecast for this area seems rather fair.
VIRGINIA & MARYLAND
Western Maryland is in the jackpot area in this zone with 6 to 8 inches there while amounts drop a bit as we head southwestward. and also to the southeast where amounts drop more rapidly.
Please be advised that these are National Weather Service Forecast Maps and they auto update. Each office may update at different times and some offices are slower to update then others. Maps are usually updated before 5am and & 5pm however they may be updated at other times depending on forecast conditions. These are not my forecasts. My forecasts can be found on the JOE'S SNOWFORECAST PAGE. Individual forecasts for specific areas may also be found when conditions warrant on the my area forecasts. Those can be found on the website menu. Click on forecasts and then select your specific area.