Winter 2016 Resumes Late Next Week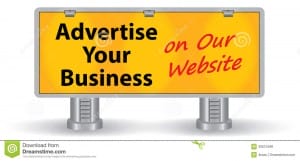 Winter 2016 has been remarkable in so many ways as we have pointed out in prior posts. It's not always about snow. We had an all time unprecedented record warm December with numerous daily records broken during the month. The month temperature average was a whopping 12 degrees above normal. Then in late December we had an unprecedented warming in the Arctic regions that broke down the polar vortex and flipped the pattern. That pattern flip put us in a highly volatile state. We saw cold shots and warm bursts that took temperatures from single digits to 60s in a short time. Then as the pattern evolved we descended into what turned into an almost perfect replay of the Blizzard of 96 with the Blizzard of 2016. That volatility is far from over.
We are going into another pattern realignment that will peak on Wednesday of next week with a big storm heading for the Great Lakes. Don't be surprised if temperatures hit the 60s for a brief time when that storm's cold front approaches us with a soaking rain here. Once that is done, the realignment and the volatility continues.
Winter 2016 Resumes Late Next Week Arctic Warming
Another super strong warming event is underway in the Arctic. It is similar in magnitude to the warm up that we saw there in mid December. What I am showing you is the warmup as it is reflected in suface temperatures but the important thing is that the warm up extends all the way to the highest levels of the atmosphere. Changes at the highest level take about 2 weeks to play out. The warmup began last week so we are now entering the second week. We should see results from this beginning later next week once the Great Lakes storm is done.
Winter 2016 Resumes Late Next Week Polar Vortex In The Stratosphere
This upper air map is showing the level above where planes fly. We are talking way up. The map is for late next week. The setup shows what is called cross polar flow. That means the air is coming from the coldest parts of the Arctic and Siberia southward into the United States and into the east. Now there are questions here regarding how long it lasts but I would suspect that it will be temporary in terms of the extreme. This has been the signature this winter of volatility back and forth. It is from that volatility that you get storms. In terms of specifics there is no way to know at this point.
Winter 2016 Resumes Late Next Week Upper Air Jet Stream Pattern
If this pattern looks familar it is the same pattern the long range foresaw after the last warming event. We have a split flow with a polar vortex in Eastern Canada feeding in cold air and we have an active subtropical jet feeding in system after system into the west. Whether there will be another major snowstorm threat will depend on so many other factors that we cannot see until we get into the short range. But what we can say at this point is the pattern going forward in February is rhyming with the pattern going into January. If we wind up with another snowstorm threat down the road, it should not come as a surprise.
NATIONAL WEATHER SERVICE SNOW FORECASTS
LATEST JOESTRADAMUS ON THE LONG RANGE
Weather App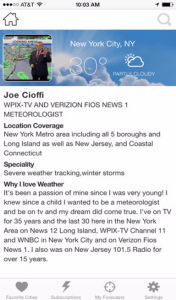 Winter is here! Don't be without Meteorologist Joe Cioffi's weather app. It is a complete weather app to suit your forecast needs. All the weather information you need is right on your phone. Android or I-phone, use it to keep track of all the latest weather information and forecasts. This weather app is also free of advertising so you don't have to worry about security issues with your device. An accurate forecast and no worries that your device is being compromised.
Use it in conjunction with my website and my facebook and twitterand you have complete weather coverage of all the latest weather and the long range outlook. The website has been redone and upgraded. Its easy to use and everything is archived so you can see how well Joe does or doesn't do when it comes to forecasts and outlooks.
Just click on the google play button or the apple store button on the sidebar for my app which is onMy Weather Concierge. Download the app for free. Subscribe to my forecasts on an ad free environment for just 99 cents a month.
Get my forecasts in the palm of your hand for less than the cost of a cup of Joe!