Winter 2016 Insanity!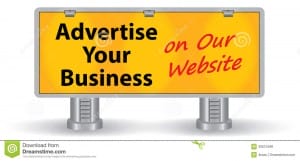 Anyone who thinks that the solutions over what is going to happen over the next seven days are written in one run of computer models including today's models should not be allowed near a weather website (except mine of course!). And anyone who thinks they have this all figured out really should not be allowed near a weather map!
That rant being said here is what has been going on with respect for this utterly insane weather pattern that we are in and what is setting up. First off we have Thursday night and Friday. Some models have been hinting that the front moving through tonight would stall out and another wave would develop on it. We have seen this multiple times over the last month or more. Now that we are inside 48 hours lo and behold it is happening. A wave is developing on the front that will throw back precipitation to the coast. Cold air is not that far away and will be drawn southward Thursday night and Friday. The most aggressive model right now are the RGEM (Canadian Short Range), the European Model, and the UK MET (British) model.
Winter 2016 Insanity Friday Morning RGEM Snowfall Forecast & Surface Map
The Non American models are all relatively aggressive and would argue for a coating to a few inches for later Thursday night into Friday morning. I'm going to wait until the mid afternoon model runs are done to see if the the trend (of the last 5 runs) continues but I am close to pulling the trigger on this. This is obviously more for the coast (Coastal NJ, Long Island, Coastal & Eastern Connecticut) standing the best chance here. The air coming in is borderline just cold enough so it would be a combination of cold air aloft gradually working its way down to the surface.
Now with regards to the longer range the European weather model this afternoon throws a huge monkey wrench into all this. I have been pointing out all along that we have 2 major storms on the map close together and the atmosphere can only have so much room. Think of a room full of big furniture and you want to bring in another large piece. It would require you to move one piece out to bring the other one in. It was important for the first coastal storm over the weekend to get out of the way to allow the second one room to dig. The European however now says the first storm will be deeper and much more dominant. This would mean a miss on both because the presence of the first forces the second storm much further south into the Southern Mid Atlantic and it can't lift north so it lifts northeast out to sea.
Winter 2016 Insanity European Model Monday & Tuesday 2/8-10/2016
But hold on a second. The European is deeper and more dominant with the first storm however it is also further left. Literally the model brings accumulating snow from the first system now back to the coast on Monday while keeping the snow from the second low out to sea.
Winter 2016 Insanity European Snowfall Forecast Monday 2/8/2016
Now this is the European snow map for Monday and you can see that the model is throwing back snow to New York City from the first storm. It gives nothing with the second. Now given the fact that models have been shifting things back westward at the last minute, and given that we are still 120-132 hours away from this event, are the models going to do another westward jog with the lead storm? We aren't talking about much of west shift here. And who is to say this is even correct? Each run seems to react differently to all the upstream energy and all the disturbances running around. Each run times things out differently from the prior run. Each run winds up with a different outlook. Do not be at all surprised if this winds up changing yet again.
The bottom line is this. We are in an extremely volatile environment here in the atmosphere. Trying to forecast this is basically like riding a wave. You have to pretty much let it take you wherever it takes you and hopefully you don't drown in the process. Given that we now have an issue for Thursday night I'm going to bury my head more with that then trying to figure out early next week. All solutions  including a double miss are on the table until further notice. No one and I mean no one is good enough to have this all figured out. Winter 2016 Insanity!!!
Weather App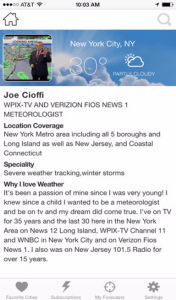 Winter is here! Don't be without Meteorologist Joe Cioffi's weather app. It is a complete weather app to suit your forecast needs. All the weather information you need is right on your phone. Android or I-phone, use it to keep track of all the latest weather information and forecasts. This weather app is also free of advertising so you don't have to worry about security issues with your device. An accurate forecast and no worries that your device is being compromised.
Use it in conjunction with my website and my facebook and twitterand you have complete weather coverage of all the latest weather and the long range outlook. The website has been redone and upgraded. Its easy to use and everything is archived so you can see how well Joe does or doesn't do when it comes to forecasts and outlooks.
Just click on the google play button or the apple store button on the sidebar for my app which is onMy Weather Concierge. Download the app for free. Subscribe to my forecasts on an ad free environment for just 99 cents a month.
Get my forecasts in the palm of your hand for less than the cost of a cup of Joe!