Winter 2016-2017 Siberian Snow Cover Begins To Grow
Winter 2016-2017 Siberian Snow Cover Begins To Grow
Snow Cover in SIberia growing this time of year is not exactly news however it is October so it is time we look at the Siberian snow cover indicator. Now there are a few things I want to say about this. First off the indicator's proponent Dr Judah Cohen states that the rate of growth of snow cover in Siberia is tied to cold winters in the east. The faster the rate of growth, the higher the probability of a cold and snowy winter. This indicator worked well until last year when it was a major fail given the super strong El Nino that dominated the pattern all winter long. Also I am not a fan of using one indicator or for that matter any indicators since there are other factors that will play into what kind of winter we will have. That said lets look at the snow cover in Siberia over the past 3 years (including this one) and see what we have if anything so far. What is important is the rate of growth in areas south of 60 degrees North.
Also bear in mind that I'm eyeballing this and we will have to wait to hear more from those who really watch this stuff on a daily basis!
During 2014 the growth rate of the southern flank was high and finished near the top of the last 15 years. Of course the winter of 2014-2015 was a cold and snowy one for much of the east and midwest.
October 2015 did not show much growth south of 60N through October 10th. It was in the second half of the month that growth accelerated. The indicator finished on the high end of the last 15 winters but it didn't matter thanks to the super el nino.
Now we look at October 2016. The growth in the southern flank has been substantial but this is bit misleading. Take a look at the two maps below. From October 1st through October 10th there actually has been very little snow cover growth in the southern flank. In fact there has been very little snowfall at all in the last 10 days in areas south of 60 degrees north.
But it is not where we start the month but where we finish. The GFS model over the next 10 days for what it is worth shows substantial snow cover growth south of 60 degrees north through October 20th.
If the GFS is correct the rate of growth would be rather impressive. Obviously it has to happen first before snow lovers go leaping for joy. And remember all the snow cover indicators could point to a cold and snowy winter. But if the trough is in the wrong position, or if the Greenland Block is non existent, or if any one of a number of other things are right, the outcome could be much different than you expect. So far we can come to no conclusions of what we are seeing so far. Remember it is where we finish the month and not where we are now.
There are 2 other factors right now that stand out in my mind regarding the upcoming Winter 2016-2017. First is the fact that we have seen a persistent ridge here in the east. It isn't always around like last year but it still pops up for a day or two. This would not be a good thing for snow lovers especially at the coast. Nor would it be a good thing for snow lovers who want to see snow early and often. The ridge makes it to warm and storm tracks would be to our west and more than likely well to the west.
Second is the drought pattern that continues. Weather systems for months have been weak for the most part with long stretches of no rain at all. This is also not good for snow lovers if there is a complete lack of any storm action. Of course all this could flip on a dime but there are no signs of that happening anytime soon given the pattern we are currently seeing.
While it is still fall and hurricane season here is the latest on Tropical Storm Nicole with video below. Hurricane Watch posted for Bermuda.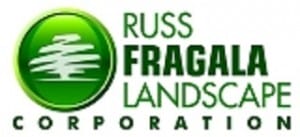 MENTION JOE CIOFFI AND GET A 5% DISCOUNT
WINTER 2016-2017 PART 1 OCEAN WATER TEMPERATURES
WINTER 2016-2017 PART 2 ARCTIC SEA ICE AND SIBERIAN SNOW COVER
FiOS1 News Weather Forecast For Long Island
FiOS1 News Weather Forecast For New Jersey
FiOS1 News Weather Forecast For Hudson Valley
NATIONAL WEATHER SERVICE SNOW FORECASTS
LATEST JOESTRADAMUS ON THE LONG RANGE
Weather App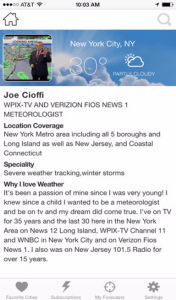 Don't be without Meteorologist Joe Cioffi's weather app. It is really a meteorologist app because you get my forecasts and my analysis and not some automated computer generated forecast based on the GFS model. This is why your app forecast changes every 6 hours. It is model driven with no human input at all. It gives you an icon, a temperature and no insight whatsoever.
It is a complete weather app to suit your forecast needs. All the weather information you need is right on your phone. Android or I-phone, use it to keep track of all the latest weather information and forecasts. This weather app is also free of advertising so you don't have to worry about security issues with your device. An accurate forecast and no worries that your device is being compromised.
Use it in conjunction with my website and my facebook and twitter and you have complete weather coverage of all the latest weather and the long range outlook. The website has been redone and upgraded. Its easy to use and everything is archived so you can see how well Joe does or doesn't do when it comes to forecasts and outlooks.
Just click on the google play button or the apple store button on the sidebar for my app which is on My Weather Concierge. Download the app for free. Subscribe to my forecasts on an ad free environment for just 99 cents a month.
Get my forecasts in the palm of your hand for less than the cost of a cup of Joe!