Weekend Storm Threat Hinges On Polar Vortex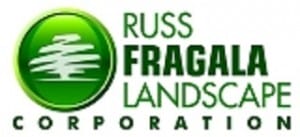 MENTION JOE CIOFFI AND GET A 5% DISCOUNT
Overnight weather models continue to focus on the possibility of low pressure developing just off our coastline this weekend. Actually in some ways the systems of the last week are fairly similar. We saw the explosive development last weekend result in fierce winds and snow well north. Then Monday we saw up to 6 inches of snow fall in northern areas of the Hudson Valley and much of Southern New England. Now we have another system coming down from the north for this weekend with a lot of uncertainty remaining in the upper air pattern
Weekend Storm Threat
NAM MODEL SATURDAY AFTERNOON
The NAM model which is not that far off from the Euro model from last night shows a rather bullish scenario in that the upper low tracks south and east of New York City forcing storm development off the Delaware coast Saturday afternoon. More than likely it would be a rain changing to snow situation because of the time of year and it would set up for a nighttime wet snow event. This at least is the NAM's point of view overnight.
Weekend Storm Threat
EURO MODEL SATURDAY EVENING
The Euro model shows the same idea only a little faster and the time frames here are off by 6 hours. The issue here on the Euro model is the structure of the upper low which is not as deep as the NAM and a little further along (more progressive). It suggests some rain to wet snow Saturday during the day into Saturday night (who cares if it is during the day). and then done. The upstream system on the Euro model is deeper than the NAM. If this is correct it forces the east coast system to be less deep and further along. So that will probably be the key to all this.
Weekend Storm Threat
EURO MODEL UPPER AIR
The GFS model overnight was so progressive that it isn't even a factor at all as the weather system just moves along and we turn very cold this weekend but mostly dry.
Once again we may have a situation of some model starting out early with bullish storm scenarios only to come way back to something completely different. There is too much energy running around. Some times they phase, sometimes they don't. We defer to the next model run. One piece of good news as far as I'm concerned is that once this cold air mass pulls out, it looks to moderate some next week with nothing too extreme. I'm frankly getting a little tired of all the cold weather and would like a nice dry normal stretch for a change of pace.
FiOS1 News Weather Forecast For Long Island
FiOS1 News Weather Forecast For New Jersey
FiOS1 News Weather Forecast For Hudson Valley
NATIONAL WEATHER SERVICE SNOW FORECASTS
LATEST JOESTRADAMUS ON THE LONG RANGE

NOMINATED FOR AN APPY AWARD FOR BEST WEATHER APP!!
Weather App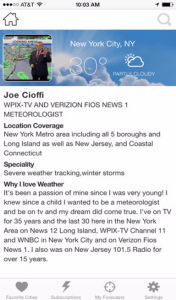 Don't be without Meteorologist Joe Cioffi's weather app. It is really a meteorologist app because you get my forecasts and my analysis and not some automated computer generated forecast based on the GFS model. This is why your app forecast changes every 6 hours. It is model driven with no human input at all. It gives you an icon, a temperature and no insight whatsoever.
It is a complete weather app to suit your forecast needs. All the weather information you need is right on your phone. Android or I-phone, use it to keep track of all the latest weather information and forecasts. This weather app is also free of advertising so you don't have to worry about security issues with your device. An accurate forecast and no worries that your device is being compromised.
Use it in conjunction with my website and my facebook and twitter and you have complete weather coverage of all the latest weather and the long range outlook. The website has been redone and upgraded. Its easy to use and everything is archived so you can see how well Joe does or doesn't do when it comes to forecasts and outlooks.
Just click on the google play button or the apple store button on the sidebar for my app which is on My Weather Concierge. Download the app for free. Subscribe to my forecasts on an ad free environment for just 99 cents a month.
Get my forecasts in the palm of your hand for less than the cost of a cup of Joe!