Weekend Forecast Snow Conundrum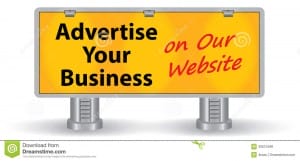 The weekend is underway and we have a nice start to it with sunshine and except for a few passing clouds from a weak disturbance crossing the area today there are no issues. Temperatures should reach into the 40s this afternoon. Then tonight skies should clear out with lows in the 20s to lower 30s. Watch for some refreezing and patchy ice that could develop.
Satellite loop shows the first southern system in East Texas moving across the Gulf States. This will become the first of two storm systems that will effect the east coast either directly or indirectly or some combination there in.
Weekend Forecast Snow Conundrum Satellite & Radar Loops

For now radars and satellite loops are quiet. Sunday we will see sunshine giving way to arriving clouds from south to north with highs in the lower 40s.
I'm having a difficult time getting a grasp on what is happening over the short term into the middle of next week. It seems that with so much energy running around, models are having their own struggles. With regards to the coastal low, it seems that there is a fair chance that precipitation will be thrown back westward Sunday night into Monday. How far west is the first of many issues. The biggest issue is the fact that you have all this energy in the upper atmosphere
Weekend Forecast Snow Conundrum Upper Air & Surface NAM
Here is the new NAM model from this morning and it illustrates the forecast dilemma you have. The issue is the fact that inspite of what appears to be a very dynamic upper air pattern, there is too much energy running around and this creates a problem. First off the lead storm whether we see anything from that or not is essentially robbing the atmosphere along the east coast of all the moisture. This is why when the main energy forces a storm to form to the south on Tuesday, the precipitation field that develops is very disorganized. It doesn't have a good moisture source to work with so you wind up with a deep low that can't really get cranked up until it is far away to the northeast. Also the disjointed areas of snow being shown would probably point to a forecast nightmare for some places. This is where for example you could see something stupid happening where random areas have little or nothing and other random areas wind up with some accumulating snows.
Right now I'm thinking that for Sunday night into Monday afternoon precipitation from the first system will back in from the east to just west of New York City, Long Island and Coastal New Jersey It could be rain at the start much like what we saw Thursday night/Friday morning. Then as the atmosphere cools we see some snow into Monday afternoon. Even though I could see how a repeat performance of yesterday winds up happening, this is going to hinge on whether we see a continued westward bias. Since we know what the risks are, I'm thinking to just wait until later today to get a better grasp what could happen.
If the first low winds up being further out to sea it could make for more room for the second low on Tuesday. That is another possibility here. A deeper and further left first low means the second low is further south and shifts the center activity down to the Maryland Delaware Virginia for number 2. Still much to consider as the morning models roll in. It is a weekend forecast snow conundrum for sure.
After all this happens look for it to turn very cold for late this week into next weekend.
NATIONAL WEATHER SERVICE SNOW FORECASTS
LATEST JOESTRADAMUS ON THE LONG RANGE
Weather App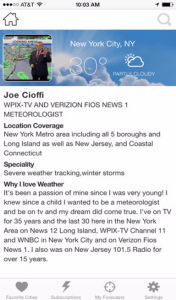 Winter is here! Don't be without Meteorologist Joe Cioffi's weather app. It is a complete weather app to suit your forecast needs. All the weather information you need is right on your phone. Android or I-phone, use it to keep track of all the latest weather information and forecasts. This weather app is also free of advertising so you don't have to worry about security issues with your device. An accurate forecast and no worries that your device is being compromised.
Use it in conjunction with my website and my facebook and twitter and you have complete weather coverage of all the latest weather and the long range outlook. The website has been redone and upgraded. Its easy to use and everything is archived so you can see how well Joe does or doesn't do when it comes to forecasts and outlooks.
Just click on the google play button or the apple store button on the sidebar for my app which is onMy Weather Concierge. Download the app for free. Subscribe to my forecasts on an ad free environment for just 99 cents a month.
Get my forecasts in the palm of your hand for less than the cost of a cup of Joe!