Weather Models Undecided Early Next Week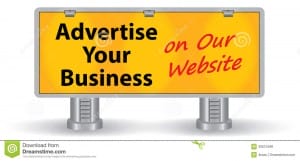 What we know right now for sure is that the arctic air that is coming for the weekend will bring in bitter cold air for the weekend. Sunday morning will be the coldest morning area wide in years with temperatures below zero and wind chills down near minus 30. When an air mass is as cold as that and as extreme as that, it can't stay here for more than a day or two. It pulls out on Monday. How fast it pulls out and how it pulls out will be an important part of the equation for Tuesday into Wednesday. That is when the next weather system is due to arrive. Temperatures for Sunday morning are off the GFS late afternoon model run. It should be noted that the European is at least 5 degrees colder and the GFS has been trending colder.
Weather Models Undecided Early Next Week SUNDAY MORNING FORECAST LOWS
Where we wind up by Monday afternoon we should be moving through the almost beach like 20s. Now what follows is a series of events and how they play out will determine whether we warm up into the 40s and rain Tuesday, or does the warm up occur more slowly.
Weather Models Undecided Early Next Week GFS VS EUROPEAN
If the GFS model is correct the southern system would not lift up to our west like the European does. The "tilt" of that southern system is important. The northern jet stream which would make things colder in the northeast is stronger on the GFS than on the  European. It should be noted that the European has been over zealous with southern stream systems along the east coast in the last number of weeks. It has shown these systems to be too deep only to be less deep over time. We will have to see if that trend continues. From a forecast standpoint it is the difference between rain and at leasr 40s and possibly 50s on the European verses a much colder potential snow to ice and maybe rain on the GFS. We need more runs obviously to figure this one out.
Meanwhile back to the short range look for clouds and occasional snow showers tonight and Thursday. Some snow showers could whiten the ground in spots or even leave a quick inch if a heavier burst develops. Not all of you will see snow shower activity. The arctic air arrives Saturday morning as a storm intensifies out in the ocean. The arctic front might enhance snow shower activity Saturday morning which is what the nam is indicating.
Weather Models Undecided Early Next Week NAM MODEL FRIDAY NIGHT
Once the arctic front goes by early Saturday temperatures will plunge from the low to mid 20s Saturday morning to the single digits by Saturday evening and hitting bottom on Sunday morning. We don't think the wave off the east coast will come close enough to cause more snow along the coast Friday night (though this year you can't discount it) but the arctic front along could produce some heavier snow showers Friday night when it comes screaming through.
NATIONAL WEATHER SERVICE SNOW FORECASTS
LATEST JOESTRADAMUS ON THE LONG RANGE
Weather App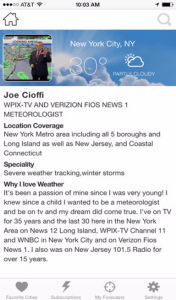 Winter is here! Don't be without Meteorologist Joe Cioffi's weather app. It is a complete weather app to suit your forecast needs. All the weather information you need is right on your phone. Android or I-phone, use it to keep track of all the latest weather information and forecasts. This weather app is also free of advertising so you don't have to worry about security issues with your device. An accurate forecast and no worries that your device is being compromised.
Use it in conjunction with my website and my facebook and twitterand you have complete weather coverage of all the latest weather and the long range outlook. The website has been redone and upgraded. Its easy to use and everything is archived so you can see how well Joe does or doesn't do when it comes to forecasts and outlooks.
Just click on the google play button or the apple store button on the sidebar for my app which is onMy Weather Concierge. Download the app for free. Subscribe to my forecasts on an ad free environment for just 99 cents a month.
Get my forecasts in the palm of your hand for less than the cost of a cup of Joe!