Weather Models Midday No Important Changes
GET JOE A CIGAR IF YOU LIKE
Weather Models Midday No Important Changes
Looking at weather models this morning we see no important changes to the forecast as they all seem to be in line with some snow beginning in the early morning hours (2-4am) and ending Friday afternoon (2-4pm). There is some disagreement regarding just how much will accumulate and there are a number of factors at play here. Temperatures by morning should be somewhere in the upper 20s to lower 30s and as long as it is snowing hard enough it should stick to most surfaces before 8am. After 8am sun angle and intensity will be battling it out. I honestly think that main roads will be okay but this is just a guess on my part. This is probably going to lead to some variablity in accumulation amounts but I think the GFS model probably has the right idea here.
The GFS also seems to want to be more aggressive in areas to the south than other models. At this point lets just let things get underway. You can see streaking radar echos from the Midwest on the national radar view and that is the beginnings of the energy coming east. This is all happening as a very cold air mass is coming down out of Canada.

At least for the remainder of today and the first part of tonight it will be dry. Sunshine with some arriving clouds will be the story later this afternoon with temperatures in the 50s. Then cloudy tonight with rain and snow developing after midnight changing to all snow and accumulating into early Friday afternoon. Temperatures will fall to the upper 20s and lower 30s for Friday and then continue dropping into the teens and low 20s Friday evening. There will probably be some icing issues Friday night into Saturday. The weekend will be very cold with sunshine but highs just in the 20s Saturday and upper 20s and lower 30s on Sunday.
The maps below are the National Weather Service forecast snow maps with the most likely snowfall prediction.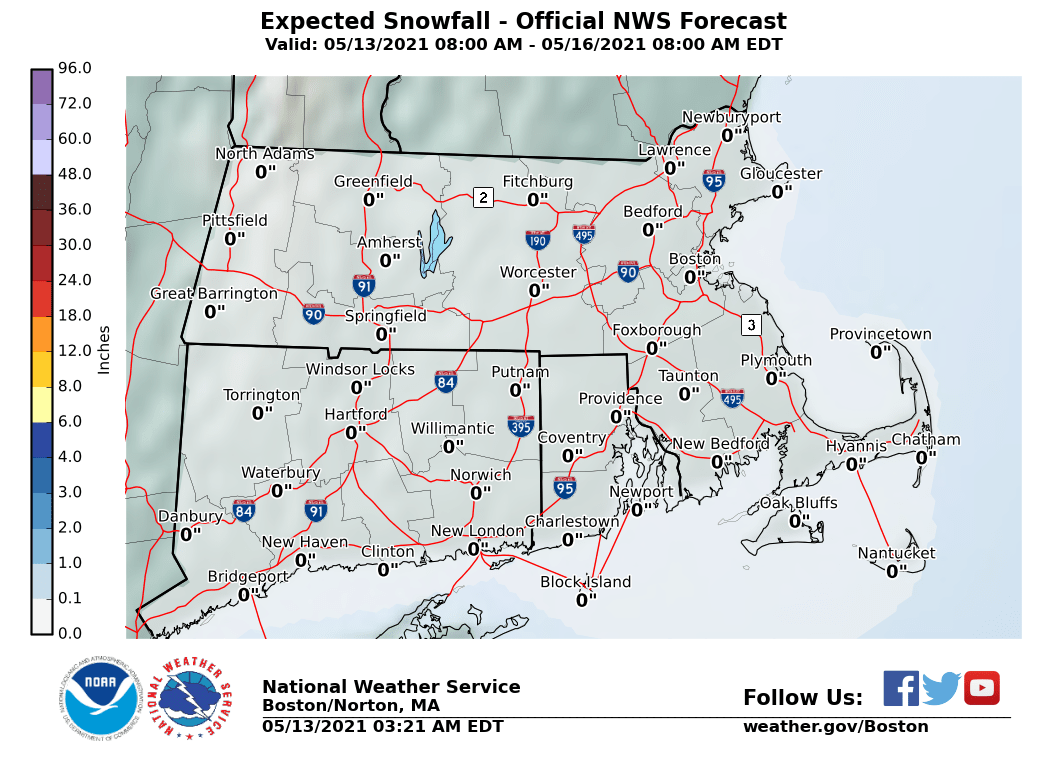 JOES'S SNOW FORECAST FOR FRIDAY