Weather Models Lining Up For Tuesday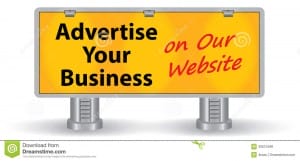 When weather models line up pretty close together you get a more confident feel for what to forecast. The European and GFS are lining up pretty closely regarding next weeks' storm. It appears the low will be moving up the coast just inland. This is going to mean huge volatility in the temperatures. Sunday morning we will be below zero and by later Tuesday many areas will be in the 50s with strong winds and heavy rains! It is just another example of the volatility that this winter has provided.  Certainly no rest for the weary.
Weather Models Lining Up For Tuesday European & GFS model Tuesday Morning
With no blocking to hold the cold air in, it is quite possible that when precipitation arrives it will be all rain even inland. We may go above freezing by Monday evening and simply never look back. This storm will be a big rain and wind producer for the coast. In fact if this is what the final outcome is going to be regarding depth and the low track, coastal flooding for the south shore of Long Island could be a serious issue, though at least it comes away from the new moon and not yet near the full moon date. Still a strong southeast wind that goes south is going to be problematic for the south shore of Long Island on Tuesday.
Weather Models Lining Up For Tuesday UPPER AIR EUROPEAN AND GFS FOR TUESDAY MORNING
Models are attempting to phase the northern and southern streams here with the European upper air a little stronger than the GFS and Canadian. For it to be colder here, the trough needs to be unphased or separated which will keep cold air in longer or perhaps even bring it back toward then with a more offshore track. This seems to be a less likely scenario at this point. As far as snow goes, the GFS being a little further east than the European has a more bullish view for snow in Western and Central Pennsylvania and Upstate NY than the European which concentrates snow further west.
Weather Models Lining Up For Tuesday EUROPEAN SNOW FALL FORECAST MAP
Now the only thing that changes this scenario is if models back away from a phased look and go to an unphased look. But I would be surprised if that actually happens.
NATIONAL WEATHER SERVICE SNOW FORECASTS
LATEST JOESTRADAMUS ON THE LONG RANGE
Weather App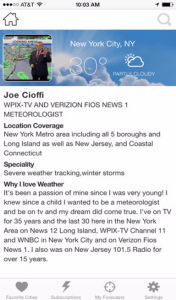 Winter is here! Don't be without Meteorologist Joe Cioffi's weather app. It is a complete weather app to suit your forecast needs. All the weather information you need is right on your phone. Android or I-phone, use it to keep track of all the latest weather information and forecasts. This weather app is also free of advertising so you don't have to worry about security issues with your device. An accurate forecast and no worries that your device is being compromised.
Use it in conjunction with my website and my facebook and twitterand you have complete weather coverage of all the latest weather and the long range outlook. The website has been redone and upgraded. Its easy to use and everything is archived so you can see how well Joe does or doesn't do when it comes to forecasts and outlooks.
Just click on the google play button or the apple store button on the sidebar for my app which is onMy Weather Concierge. Download the app for free. Subscribe to my forecasts on an ad free environment for just 99 cents a month.
Get my forecasts in the palm of your hand for less than the cost of a cup of Joe!