Weather Long Island Is Here!!!
For those of you on Long Island you now have your own direct link to your own Long Island weather page with access to everything else on this website! It's easy to remember, weatherlongisland.com! You have latest satellite, radar, watches and warnings on the scrolling news feed and much more coming in the days ahead! So bookmark this page which will be Long Island focused.
We have some showers moving through this afternoon moving through as shown on the radars and there could be a few more showers around this evening but overall they should not amount to much rain. Temperatures this afternoon are in the mild 60s but a cold front will be coming through and look for much cooler temperatures Sunday though we should see some sunshine with temperatures in the 40s to around 50. Sunday night into Monday morning we will be in the 30s and Monday's highs with sunshine just in the 40s.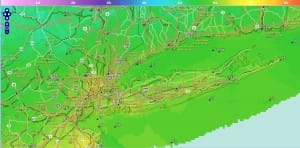 The next cold front approaches on Tuesday with a little wave offshore getting involved so we should see cloudy skies with some rain and a wind off the ocean. Showers look to last into at least part of Wednesday now as the front appears slower to come through so Wednesday it will be in the 50s and then back to normal-ish conditions Thursday and Friday. No big storms on the horizon.
Do please take a look around. Below are some earlier weather posts and of course there is the convenience of having all Long Island weather on one page.
VIDEO ANALYSIS ON WHY THE COLD AIR IS TRAPPED. VIEW OF NORTH AMERICA TEMPERATURES
WARMEST NOVEMBER ON RECORD AND WHAT IT MEANS (OR DOESN'T MEAN)
DO WARM NOVEMBERS MEAN SNOWLESS WINTERS?
JOESTRADAMUS WINTER FORECAST 2015-2016
DO YOUR HOLIDAY SHOPPING ON MY WEBSITE AND AVOID MALLS AND TRAFFIC