Warmer Today Snow Thursday Up To A Few Inches No Issues For The Weekend

Weather in 5/Joe & Joe Weather Show Latest Podcast
Warmer Today Snow Thursday Up To A Few Inches No Issues For The Weekend

We have a cold front that is approaching which means that ahead of it, we warm up today. West to southwest winds and some sunshine should take highs up into the low and middle 40s. There isn't much going on so far today on the satellite other than some high clouds as that warmer air arrives. Radar is showing snow showers moving across Upstate NY. Otherwise we have no issues for the rest of today and into tonight.
SATELLITE

WEATHER RADAR

This cold front is a little different from other cold fronts because we have southwest winds aloft and when the front slowly slides through early Thursday morning we will turn colder rather quickly while warmer air aloft overruns the cold air. That will result in precipitation developing behind the front rather than ahead of it and we will see snow Thursday morning.
It is a narrow band of snow and it is the type of system that looks innocent enough. Yet it is also the kinde fo system which can produce some local surprises. We were thinking accumulations would be along the lines of up to a few inches in some places and we are sticking with that. National Weather Service snow forecasts are in line with this on their latest forecast updates.
This is a 6 hour or so event and it could briefly start as rain before it changes to snow. Time wise figure for most places the risk period will be from 5am until about noon or 1pm and then the front moves further offshore and the snow is done. Temperatures will settle in the upper 20s to near 30 while it is snowing. It will be cold Thursday night into Friday on northeast winds. Cold air drains down from Eastern Canada.
Friday morning lows will be in the single digits to lower teens. Friday dayside will be dry very cold day with some sunshine. High temperatures however will just be in the low to mid 20s thanks to that cold air in Eastern Canada. We are going to see that cold high hold in as we go into the weekend. To the south we have the old stalled frontal boundary along the coast and a couple of waves of low pressure will be developing along that boundary.
It does not appear to be enough of a southwest flow aloft to bring the developing wave off the North Carolina coast northward to our latitude. Snow and ice will break out across the Southeast US even down to the coast and Winter Storm Watches have already gone up there. But this should be a miss as the low slides out to the south. Perhaps the northern edge of the snow reaches Southern New Jersey briefly but we do not anticipate any kind of significant northward shift (famous last words). Assuming this is the case this will likely leave us in high clouds on Saturday with highs in the 20s. There is no sign of a second wave for Sunday so we will go with some sunshine and highs reaching back into the 30s.
SNOW FORECAST MAPS
New York City, Ne NJ, HV, LI, Coastal Ct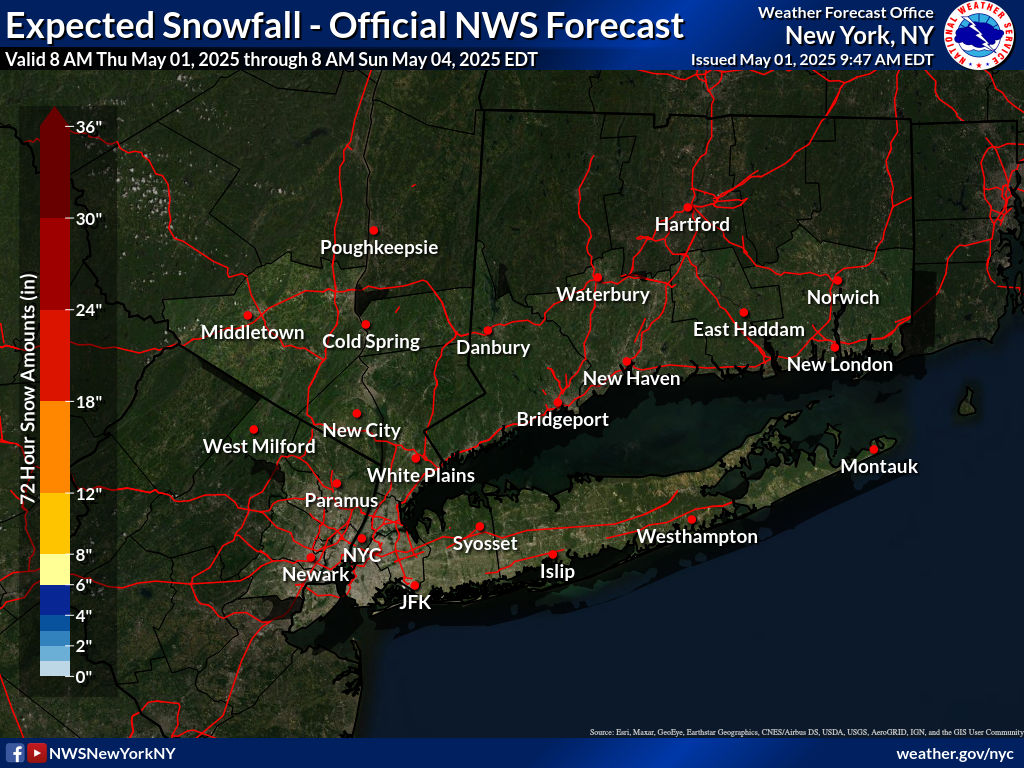 SOUTHEAST NEW ENGLAND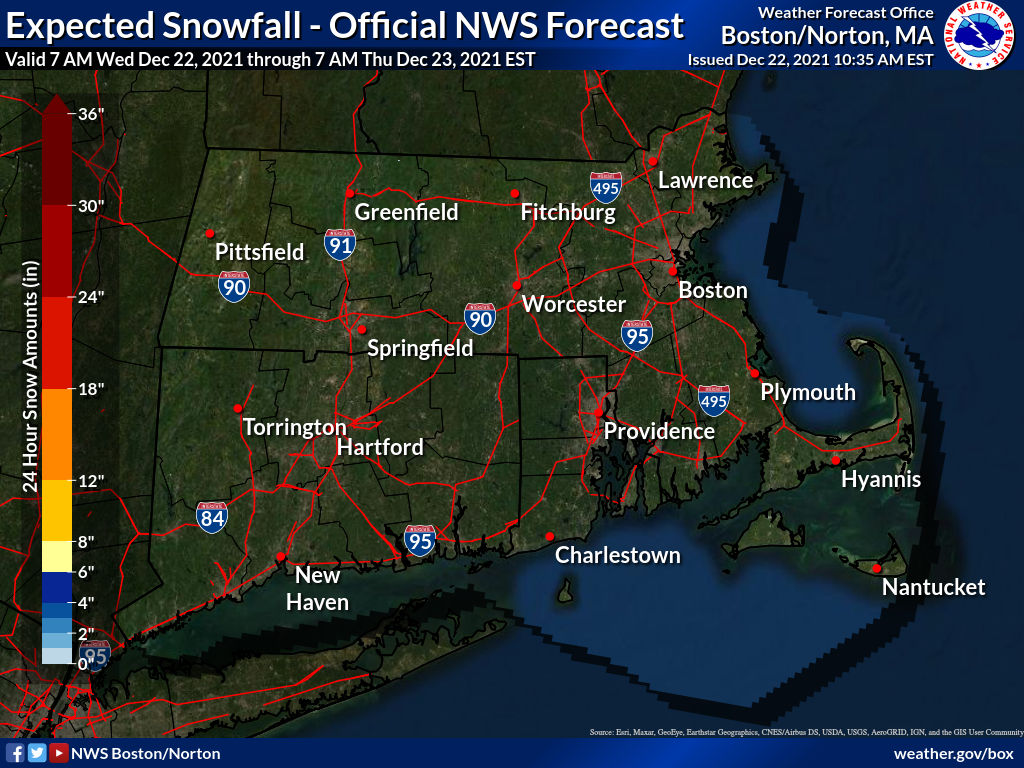 NEW JERSEY & PARTS OF NE PA
NORTHERN NEW ENGLAND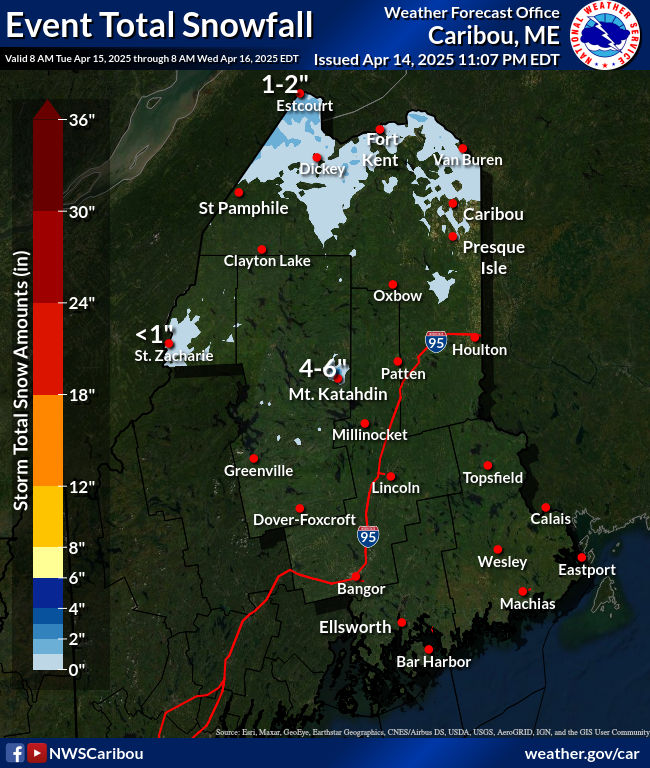 WESTERN NEW ENGLAND
MIDDLE AND UPPER HUDSON VALLEY
CENTRAL NEW YORK & NE PA
WESTERN NEW YORK
CENTRAL & SOUTH CENTRAL PA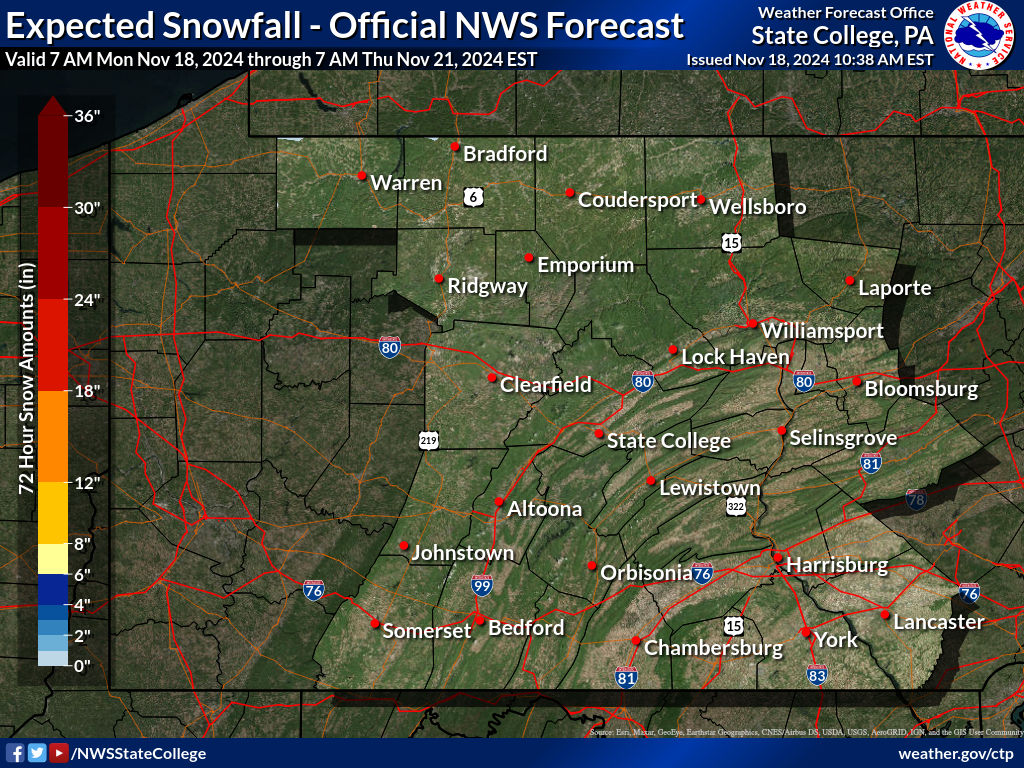 WESTERN PENNSYLVANIA EASTERN OHIO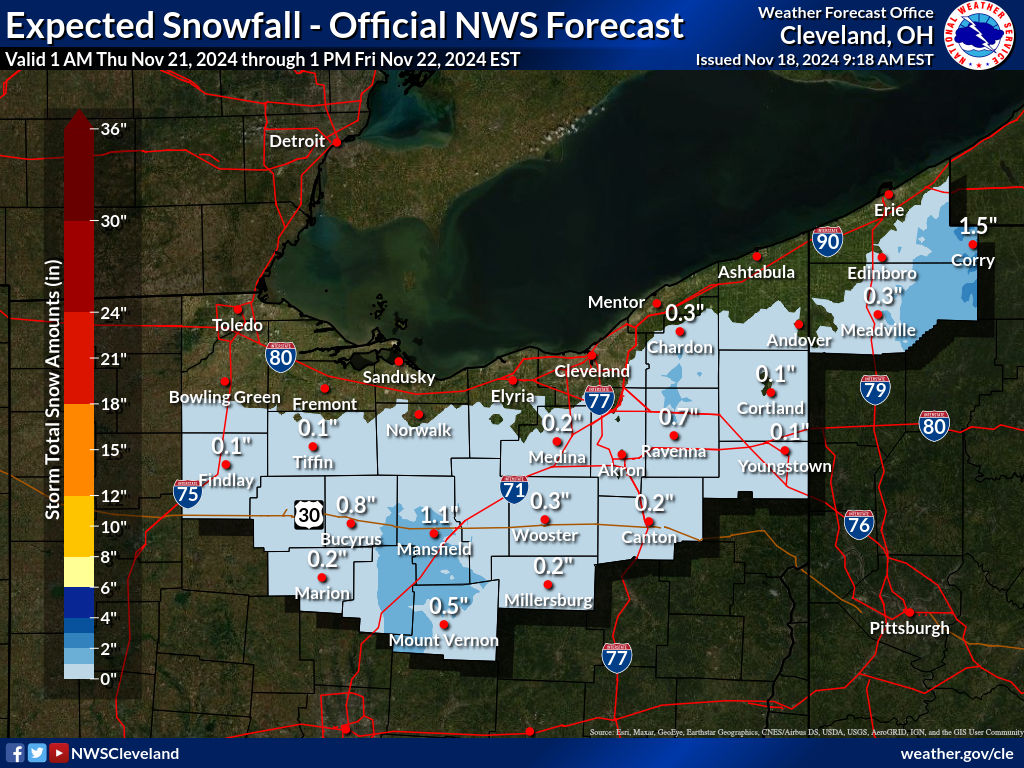 VIRGINIA & MARYLAND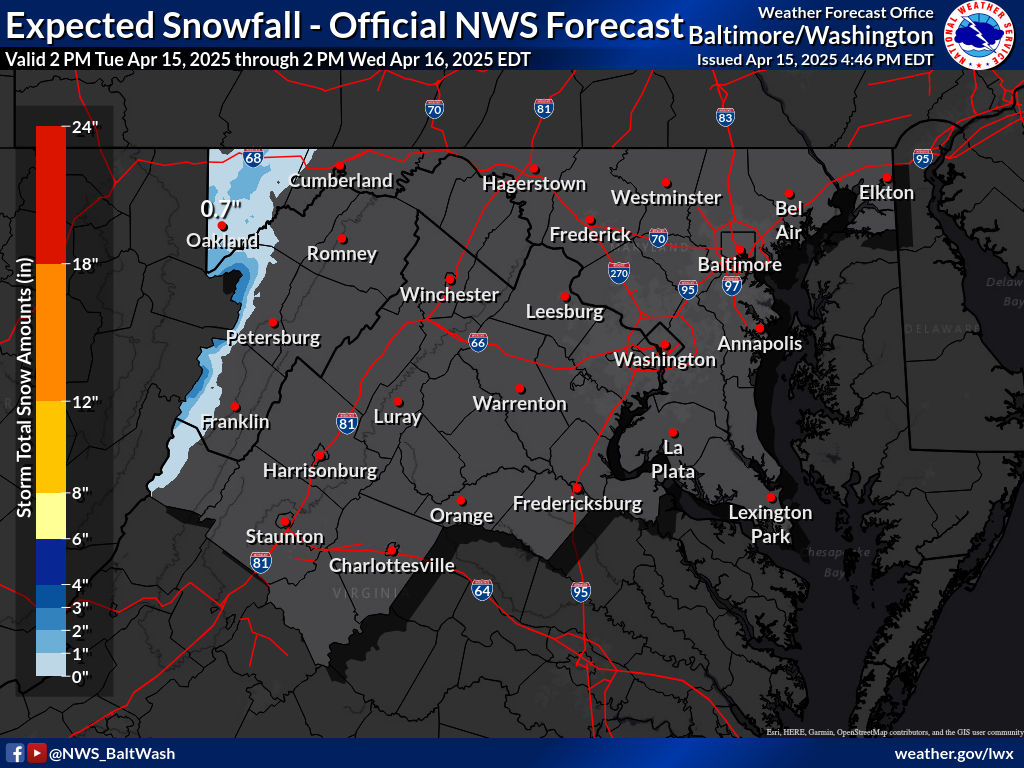 Please note that with regards to any severe weather,  tropical storms, or hurricanes, should a storm be threatening, please consult your local National Weather Service office or your local government officials about what action you should be taking to protect life and property.