Very Cold Air Into Sunday Morning.
Storm Moves Up The Coast Just Inland Late Sunday Into Monday

Weather in 5/Joe & Joe Weather Show Latest Podcast
Very Cold Air Into Sunday Morning.
Storm Moves Up The Coast Just Inland Late Sunday Into Monday

The storm offshore is intensifying rapidly and that has also pulled down an arctic front. Behind the front to the northwest is a strengthening high that is feeding air southward from the far northern areas of Canada and the Arctic. This cold air drains all the way into the Southeastern US setting up a big snow and ice storm there Saturday night and Sunday and that storm will be heading northward up the coast. The storm offshore looks very impressive on the satellite view this evening. We have some snow backing west into Cape Cod which will end shortly.
SATELLITE

WEATHER RADAR

Overnight temperatures will be dropping at a steady rate of a degree or two an hour and then we can add an increasing northerly wind which means wind chills will drop down to near or below zero by morning. Skies will be mostly clear and lows by Saturday morning will be mostly in the low teens and single digits.
Saturday dayside will be very cold and in many areas it will be colder than what we saw earlier this week. Most highs will be in the teens to near 20 at best. We will have plenty of sunshine but we will also have gusty northerly winds all day long so it will feel like it is in the single digits. Then it will be another bitter cold night into Sunday morning. with lows in the single digits to low teens and temperatures in Northeastern Pennsylvania to the Catskills, across the Middle Hudson Valley and interior Southern New England will be below zero.
I think the hardest part to grasp in all this is that we can be so bitterly cold Sunday morning and actually see snow changing to rain and not an all snow situation for everyone. However this is what happens when you have a cold high to the north exit near Cape Cod. This sets up an east or even east southeast wind verses a north northeast or northeast wind. The wind direction and the fact that those winds will be increasing means that air over 40 degree plus ocean will start moving inland and scouring out the cold air.
Along the immediate coast it will be rain except for maybe a few snowflakes or ice pellets at the start. Inland accumulations will depend on how long the cold air last so the further west and northwest you go the longer it will snow and the higher the amounts. The Weather Prediction Center has the probability of at least 4 inches at 50% touching Northwest New Jersey and the Hudson Valley north of Route 84 into Northwest Connecticut.
The National Weather Service numbers line up close to what WPC has and actually they numbers line up close to what I have on my early call snow forecast map. I did not see anything today that would suggest that the numbers will go up. In fact its the other way around. I saw a number of things on various models that suggest that these numbers especially near the coast are on the high side.
Snow begins from south to north reaching the Washington DC Baltimore area around 5pm Sunday. Then the leading edge pushes into Southern Central Pennsylvania to Central New Jersey around 7pm and a few hours later to NYC and then around 11pm in Eastern Connecticut. Then we will see a change to rain from east to west starting almost immediately near the coast and then moving north and northwestward. Eventually we could see a change to freezing rain and even plain rain from South Central and Southeast Pennsylvania and up the I-81 cooridor. The beginnings of any accumulating snow start at the I-95 corridor. All of this ends from south to north early Monday morning from about 4am Southern Pennsylvania to 7am around NYC and around midday in Southeastern New England. Temperatures will rise Sunday reaching into the 40s along the coast but the rate of rise will be slower inland.
Finally for coastal residents it is worth mentioning again that the developing storm will form a secondary low and that will lead to strong winds gusting past gale force along the coast later Sunday into early Monday. The wind direction from the east will mean a piling of water at high tide and add to that a full moon. Moderate coastal flooding is possible at the high tides during Sunday and Sunday night.
SNOW FORECAST MAPS
New York City, Ne NJ, HV, LI, Coastal Ct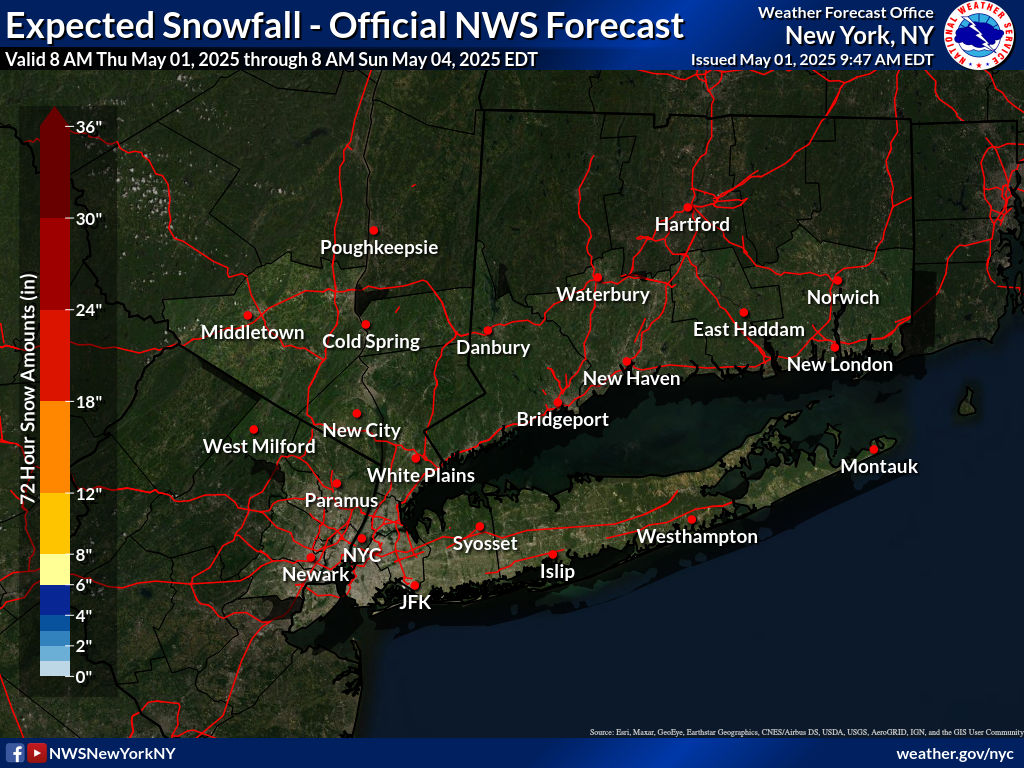 SOUTHEAST NEW ENGLAND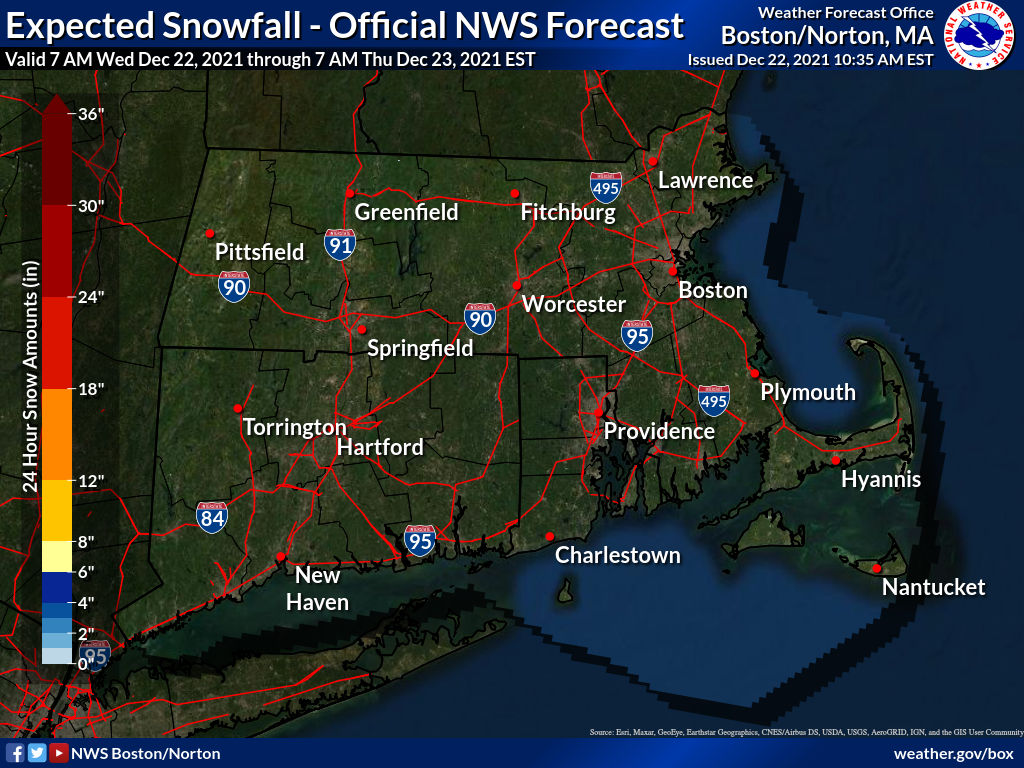 NEW JERSEY & PARTS OF NE PA
NORTHERN NEW ENGLAND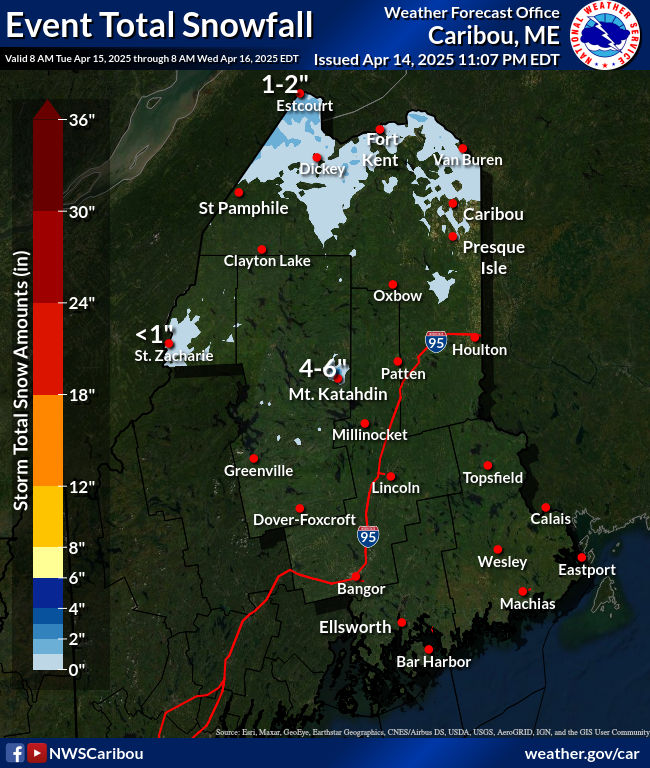 WESTERN NEW ENGLAND
MIDDLE AND UPPER HUDSON VALLEY
CENTRAL NEW YORK & NE PA
WESTERN NEW YORK
CENTRAL & SOUTH CENTRAL PA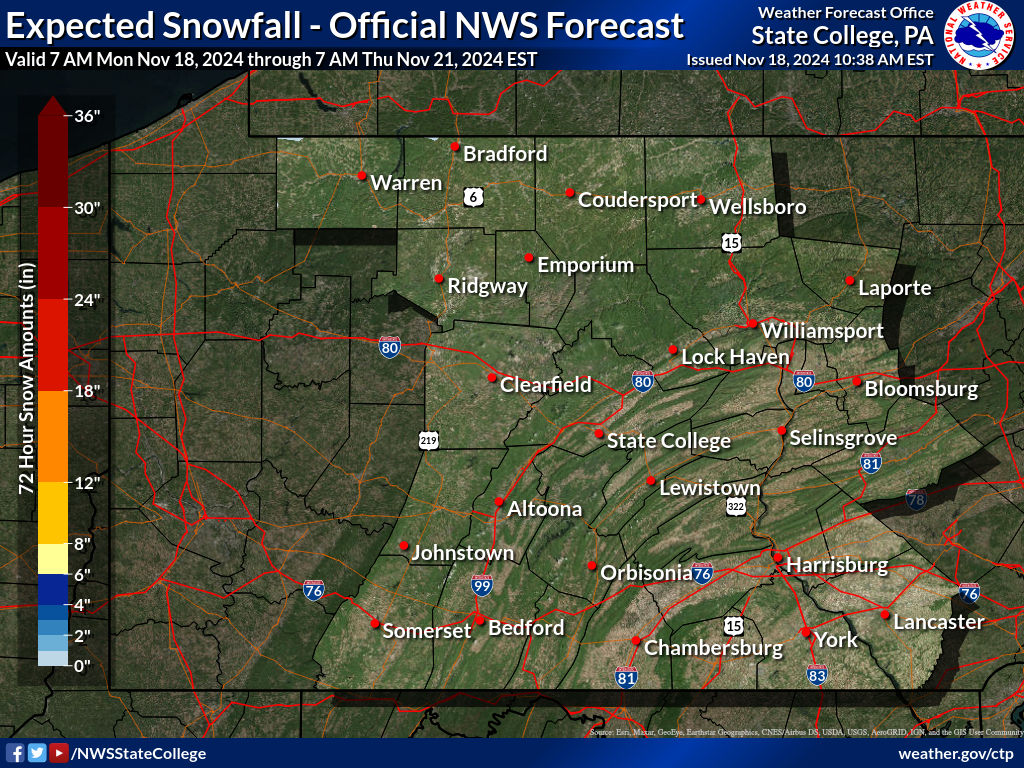 WESTERN PENNSYLVANIA EASTERN OHIO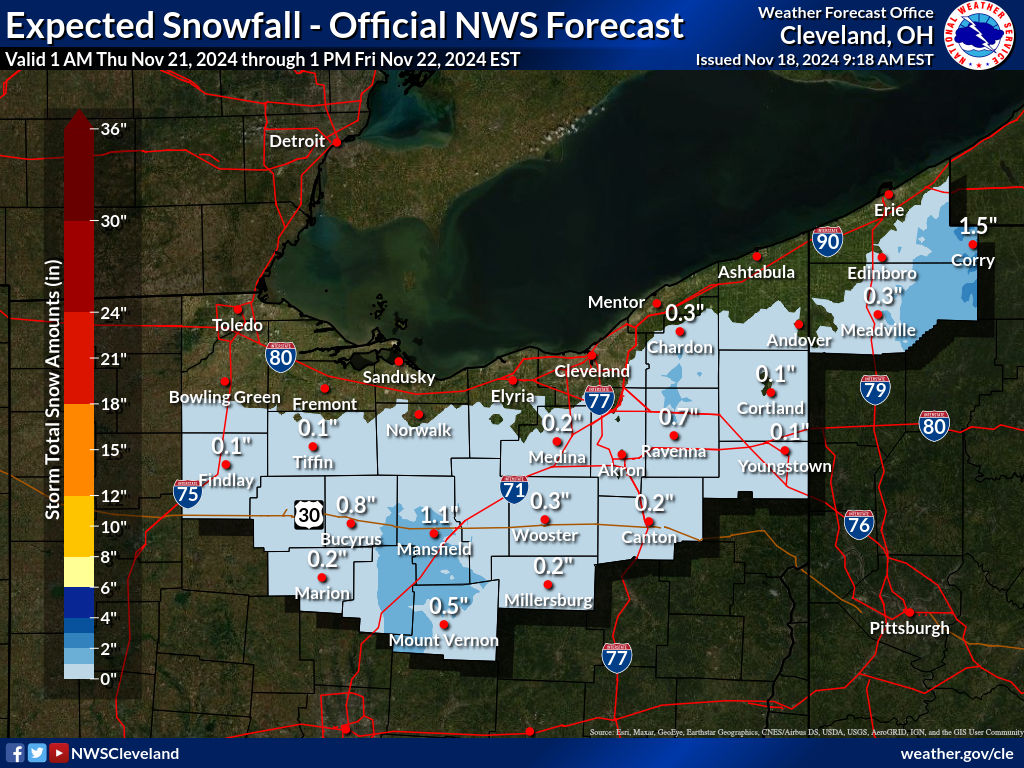 VIRGINIA & MARYLAND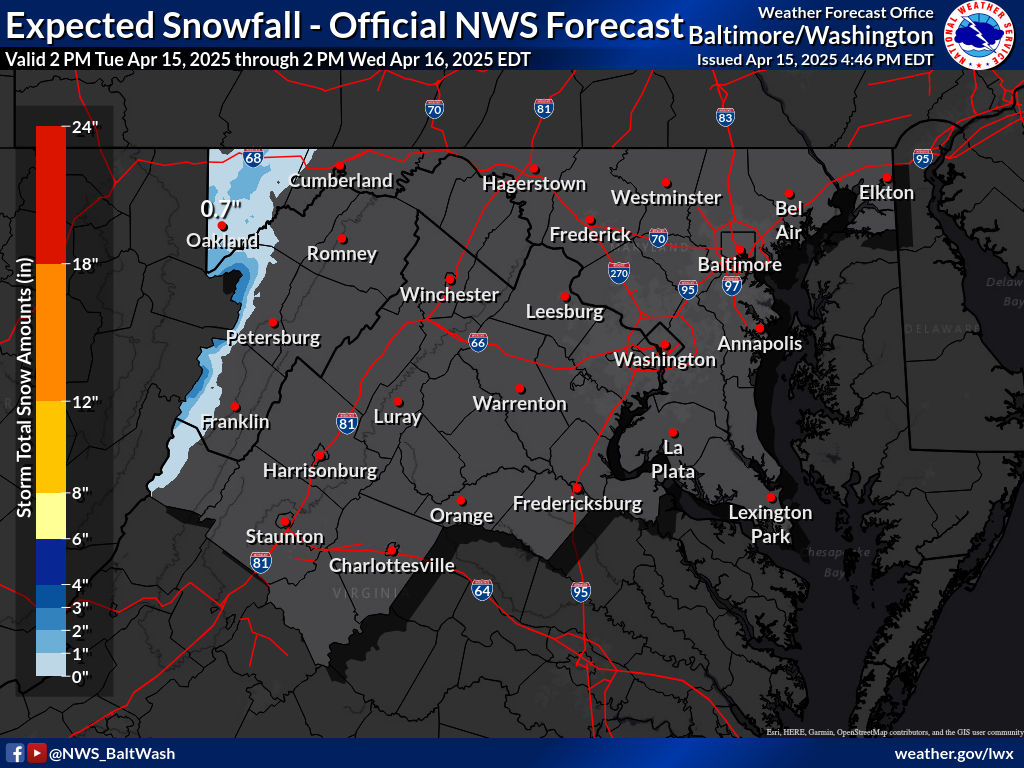 Please note that with regards to any severe weather,  tropical storms, or hurricanes, should a storm be threatening, please consult your local National Weather Service office or your local government officials about what action you should be taking to protect life and property.