Tropical Disturbance Better Organized
The National Hurricane Center has increased the probability of tropical cyclone formation (tropical depression or tropical storm) to 80 percent over the next 5 days and it could come sooner rather than later.
Latest satellite loops show an increase in showers and thunderstorms and there appears to be some sort of circulation trying to develop northeast of the Bahamas. The activity has been increasing all day long and continues to increase this evening.
Tropical Disturbance Better Organized
SATELLITE LOOP
Tropical Disturbance Better Organized
NATIONAL HURRICANE CENTER OUTLOOK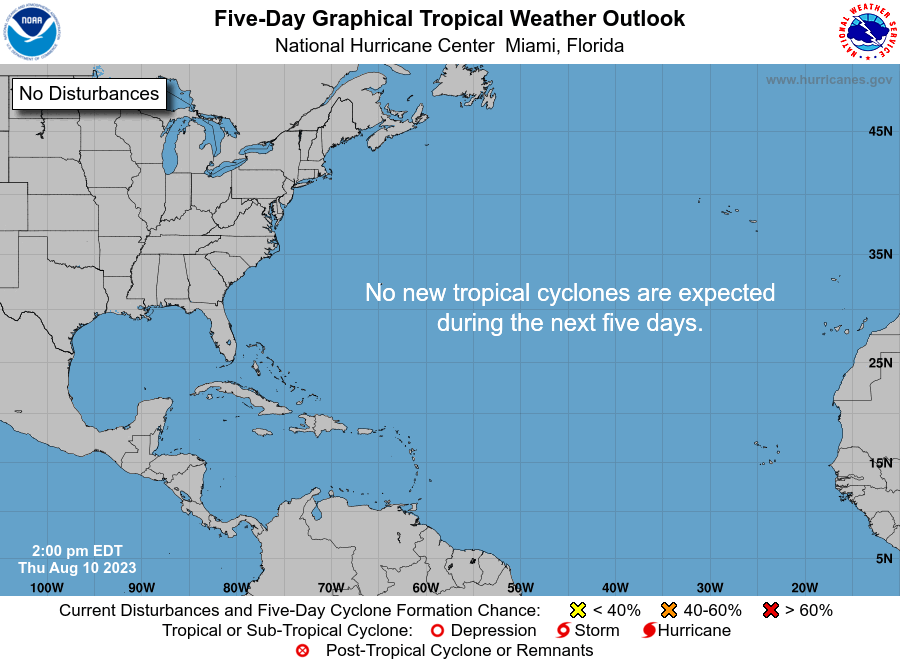 An Air Force plane will be investigating this system Friday afternoon. At this point there is no threat to us over the holiday weekend as the steering aloft is likely to carry this system to the west northwest or northwest over the next 3 days towards the Southeast US coast. Given the time of year this could develop into a tropical or subtropical storm. If it does develop the name will be Bonnie. If you recall we had Hurricane Alex back in mid January out in the Atlantic during the massive El Nino. The development of this system now could be an indicator that the La Nina pattern in the Pacific may be coming into play this hurricane season. Typically in La Nina years, hurricane activity in the Atlantic is above normal.
the tropical system on the GFS at this point is sitting off the South Carolina coast. This is very early for a tropial system to develop and water temperatures remain borderline for support. However the upper air profile off the southeast coast of the United States is favorable or at least not unfavorable for development.
Tropical Disturbance Better Organized Wind Shear Forecast
Upper air winds way up in the upper atmosphere are fairly light. Wind shear is unfriendly to tropical storms. Think of taking shaving cream and making a pile of it and then putting a fan next to it. The shaving cream gets blown away. Wind shear essentially rips the tops of any thunderstorms and blows them apart. This prevents intensification and in fact if the shear is strong enough causes weakening.
Now from there the question is whether that moisture moves up the east coast and the upper air flow would argue against this.
Tropical Disturbance Better Organized
 Upper Flow Monday Night
The upper flow is rather weak and the stronger westerly flow aloft lies just to our north. It would seem there is a higher chance that the tropical system could get lost in that weak flow to the south rather than take the option of moving northward. Also the lack of any upper air energy to interact with this suggests that even if turned northward, not much of it would be left of it other than a core of showers and thunderstorms. For now we think this is a non issue for us.
Read more on the Memorial Day Holiday Weekend.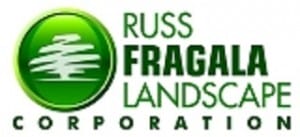 MENTION JOE CIOFFI AND GET A 5% DISCOUNT
FiOS1 News Weather Forecast For Long Island
FiOS1 News Weather Forecast For New Jersey
FiOS1 News Weather Forecast For Hudson Valley
NATIONAL WEATHER SERVICE SNOW FORECASTS
LATEST JOESTRADAMUS ON THE LONG RANGE
Weather App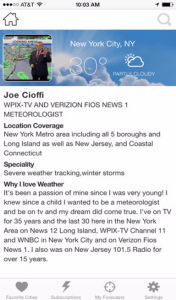 Don't be without Meteorologist Joe Cioffi's weather app. It is really a meteorologist app because you get my forecasts and my analysis and not some automated computer generated forecast based on the GFS model. This is why your app forecast changes every 6 hours. It is model driven with no human input at all. It gives you an icon, a temperature and no insight whatsoever.
It is a complete weather app to suit your forecast needs. All the weather information you need is right on your phone. Android or I-phone, use it to keep track of all the latest weather information and forecasts. This weather app is also free of advertising so you don't have to worry about security issues with your device. An accurate forecast and no worries that your device is being compromised.
Use it in conjunction with my website and my facebook and twitter and you have complete weather coverage of all the latest weather and the long range outlook. The website has been redone and upgraded. Its easy to use and everything is archived so you can see how well Joe does or doesn't do when it comes to forecasts and outlooks.
Just click on the google play button or the apple store button on the sidebar for my app which is on My Weather Concierge. Download the app for free. Subscribe to my forecasts on an ad free environment for just 99 cents a month.
Get my forecasts in the palm of your hand for less than the cost of a cup of Joe!