Storm Threat Uncertainty Continues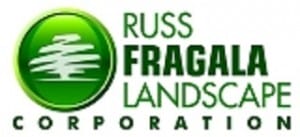 MENTION JOE CIOFFI AND GET A 5% DISCOUNT
This afternoon's weather model runs seem to be trying to come in line for the weekend. It will be cold and that is certain. The big question is all the energy in the upper atmosphere and how it translates to a storm that will try and form along the coast. What makes this even more problematic is the time of year. April snows become more and more rare as each day passes and we have noted several times that the setup has to be perfect in all respects especially the time of day.
Time of day will be working against this event the entire way as the bulk of anything that falls will be in the daytime. The amount of cold air is borderline so intensity of precipitation and dynamics are going to play a huge role. Elevation is going to be key as well. Plus we are still not certain of how all the upper air dynamics are going to play out.
Storm Threat Uncertainty Continues
NAM MODEL SURFACE MAPS SATURDAY MORNING THROUGH EVENING
Since all the precipitation is going to be developing overhead, it is going to be subject to variability. In other words some places will get more and some will get less. Also take a look at the NAM 78 hour. You can see the dark blue heavy snow area is embedded inside an area of rain along the coast and lighter snows to the west. Typical in the spring months you tend to see banding like this. Trying to figure out who gets inot the heavier band 3 days out is an exercise in futility.
Storm Threat Uncertainty Continues
NAM UPPER AIR SATURDAY AFTERNOON
While the upper low moves into a very bullish position for snow there are other issues upstream. To the north there are 2 other weather systems in play. There impact on the low to the south will be important. Rather than phase, the upper systems in Canada will likely prevent the southern feature from lifting northeast.  Instead it translates further east. So how far north does precipitation get? Will all the precipitation be concentrated around the upper low itself? The surface low doesn't intensify all that much. Lots of questions an uncertainty here.
The GFS model has a similar idea on this run but it is colder and supports more of snow look for the area. We are now going to wait on the Euro model to render its verdict. For now I will be putting in rain and snow in the forecast for Saturday. In any case Sunday looks dry and very cold. All models warm things up for the first part of next week and it looks like the super cold we have seen is done.
FiOS1 News Weather Forecast For Long Island
FiOS1 News Weather Forecast For New Jersey
FiOS1 News Weather Forecast For Hudson Valley
NATIONAL WEATHER SERVICE SNOW FORECASTS
LATEST JOESTRADAMUS ON THE LONG RANGE

NOMINATED FOR AN APPY AWARD FOR BEST WEATHER APP!!
Weather App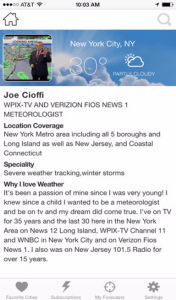 Don't be without Meteorologist Joe Cioffi's weather app. It is really a meteorologist app because you get my forecasts and my analysis and not some automated computer generated forecast based on the GFS model. This is why your app forecast changes every 6 hours. It is model driven with no human input at all. It gives you an icon, a temperature and no insight whatsoever.
It is a complete weather app to suit your forecast needs. All the weather information you need is right on your phone. Android or I-phone, use it to keep track of all the latest weather information and forecasts. This weather app is also free of advertising so you don't have to worry about security issues with your device. An accurate forecast and no worries that your device is being compromised.
Use it in conjunction with my website and my facebook and twitter and you have complete weather coverage of all the latest weather and the long range outlook. The website has been redone and upgraded. Its easy to use and everything is archived so you can see how well Joe does or doesn't do when it comes to forecasts and outlooks.
Just click on the google play button or the apple store button on the sidebar for my app which is on My Weather Concierge. Download the app for free. Subscribe to my forecasts on an ad free environment for just 99 cents a month.
Get my forecasts in the palm of your hand for less than the cost of a cup of Joe!