DOWNLOAD MY APP FOR FREE & CONSIDER JOINING PATREON

SUBSCRIBE TO MY WEATHER PLATFORM ON PATREON
Snowstorm Across The South Snow Forecast Maps
Weather models are zeroing in on Western North Carolina and Southwestern Virginia as the area that will bear the brunt of a storm moving across the Gulf States. 1 foot plus snows are likely in extreme Southwestern Virginia and Western North Carolina east of the mountains. A snow shadow will occur on the west side of the mountains where snow amounts will be much lower. Snow will fall well north and west of I-95 from this storm and will not create too many headaches in Eastern North Carolina. The eastern most edge of the snow will advance further east on Sunday but amounts will be on the low side to non existent closer to the coast. The northern fringe of the snow passes well south of Washington DC and Baltimore. Other than high clouds on Sunday, there are not weather issues for us.
There could be some significant icing across parts of North Carolina just east of the rain snow line as well as in Northeastern Georgia and Northwestern South Carolina. Cold air will wedge in to these areas and will be difficult to dislodge. It is all about the wedge of cold when it comes to snow in the south and the cold high to the north wedges in rather strongly while keeping us dry.
Of course while all this is going on we remain nice dry and cold through the weekend and for much of next week. This storm will track east and offshore on Monday though there might be some lingering snow rain and freezing rain still occurring in some areas in the Carolinas.
VIRGINIA & MARYLAND
WESTERN VIRGINIA INTO WESTERN NORTH CAROLINA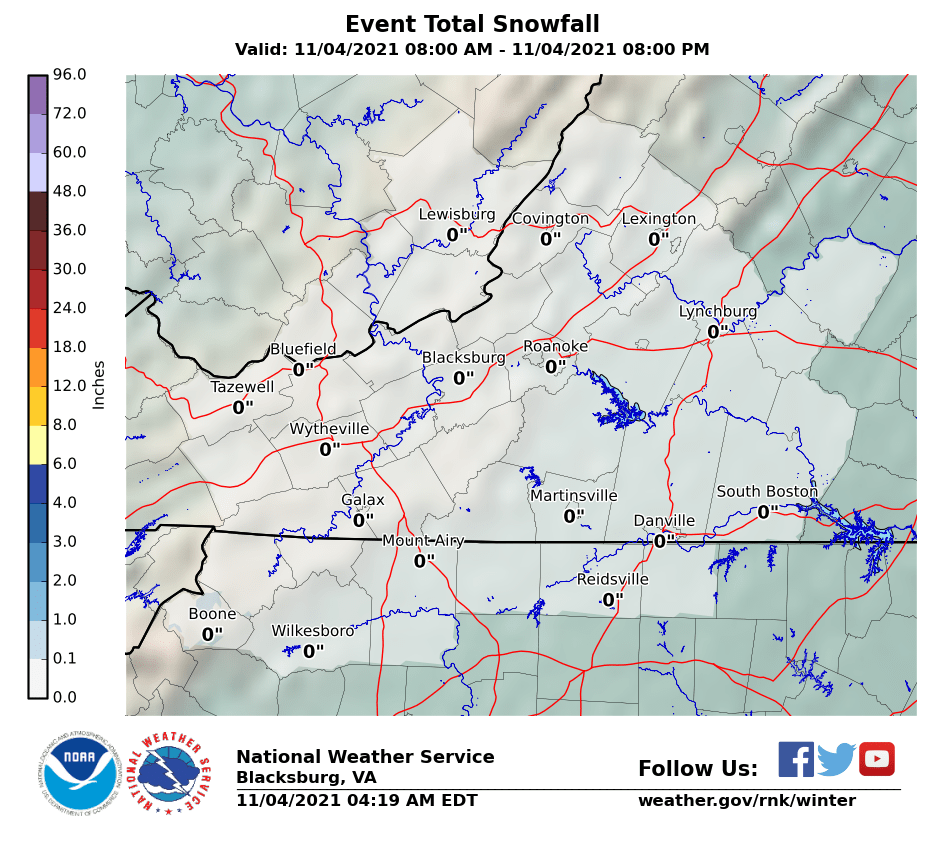 WESTERN NORTH CAROLINA & SOUTH CAROLINA
EASTERN NORTH CAROLINA
EASTERN TENNESSEE & SMOKEY MOUNTAINS
DAILY NORTHEAST SNOWFALL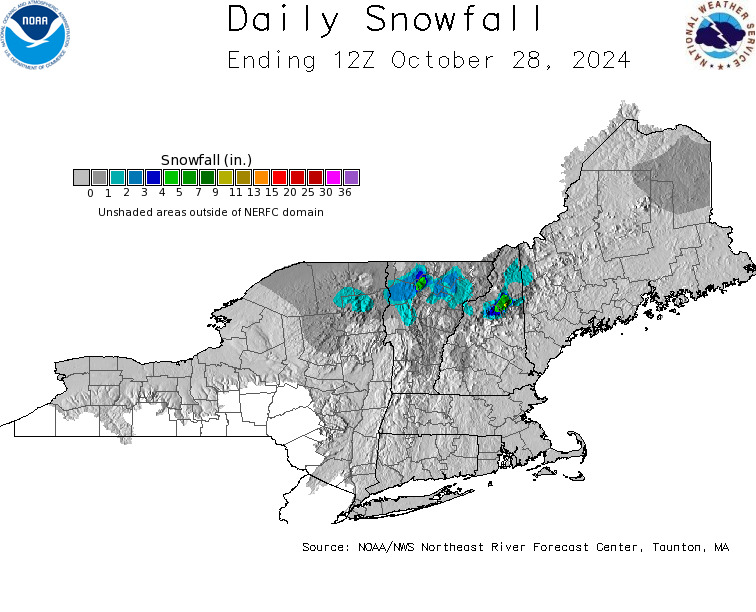 Please be advised that these are National Weather Service Forecast Maps and they auto update. Each office may update at different times and some offices are slower to update then others. Maps are usually updated before 5am and & 5pm however they may be updated at other times depending on forecast conditions. These are not my forecasts. My forecasts can be found on the JOE'S SNOWFORECAST PAGE. Individual forecasts for specific areas may also be found when conditions warrant on the my area forecasts. Those can be found on the website menu. Click on forecasts and then select your specific area.