Snowfall Forecast Risk Through Wednesday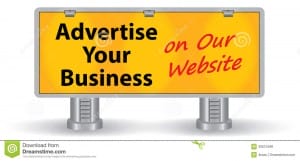 Rather than try to break this down for each of what could be 3 rounds of snow between now and Wednesday, I decided that the easiest thing to do is just do a cumulative snow map to cover the next 48 hours. It is almost impossible to figure out when one event ends and another begins. For example the Nam begins to pull the snow from the coastal storm out late this afternoon only to have some snow redeveloping tonight as a disturbance comes through tonight, enhanced by an onshore flow from the high to the north coming in.
Snowfall Forecast Risk Through Wednesday NAM MODEL 1AM TUESDAY

This is the NAM model map for 1am Tonight and you can see there is a large area of measureable light snow that is indicated with heavier snows to the south in the Washington DC/Baltimore/Philadelphia area. A weak low pressure area moves off shore which you can barely find but there is just so much energy running around that it becomes impossible to figure out. Then that low moves out and there there is a break followed by another slightly stronger low for later Tuesday and Tuesday night.
Snowfall Forecast Risk Through Wednesday NAM MODEL 10PM TUESDAY
The NAM model enhances an area of moderate to heavy snow with this second low that develops east of Atlantic City and South of Long Island. There appears to be on this run (and some past runs) a small but heavy area of precipitation. This could literally be anywhere or everywhere in our forecast zone from Southern Pennsylvania and New Jersey to Southern New England. Each model handles this differently so in reality who knows where this winds up! The bottom line is that I can't break it all down. So here is my map through Wednesday afternoon when this should all be done.
Snowfall Forecast Risk Through Wednesday
I'm going to say right off the bat there will be a lot of variability here and there could be bust potential in both directions. Obviously Long Island gets a bonus here because if all three systems (including the one going on now) reach potential there will be 12 inch plus amounts in total over 2 days. On the other hand in areas west and north it could certainly wind up on the low end if systems set up differently. Areas north and west have been in a relative snow drought. This is impossible to forecast specifically so just bear all this in mind over the next 2 days.
Meanwhile moderate to heavy snow continues over Central and Eastern Long Island with a screaming 30 to 40 mph wind. That will continue through this afternoon with the snow wall back to basically the Hudson River right  now. The ocean storm is extremely impressive on the satellite loop.

COASTAL FLOOD WARNINGS
A new moon and an offshore storm are causing coastal flooding over Long Island's north shore as well as parts of the New Jersey shore and that will continue through today's high tide cycle.s
NATIONAL WEATHER SERVICE SNOW FORECASTS
LATEST JOESTRADAMUS ON THE LONG RANGE
Weather App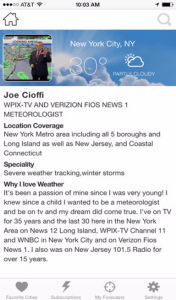 Winter is here! Don't be without Meteorologist Joe Cioffi's weather app. It is a complete weather app to suit your forecast needs. All the weather information you need is right on your phone. Android or I-phone, use it to keep track of all the latest weather information and forecasts. This weather app is also free of advertising so you don't have to worry about security issues with your device. An accurate forecast and no worries that your device is being compromised.
Use it in conjunction with my website and my facebook and twitterand you have complete weather coverage of all the latest weather and the long range outlook. The website has been redone and upgraded. Its easy to use and everything is archived so you can see how well Joe does or doesn't do when it comes to forecasts and outlooks.
Just click on the google play button or the apple store button on the sidebar for my app which is onMy Weather Concierge. Download the app for free. Subscribe to my forecasts on an ad free environment for just 99 cents a month.
Get my forecasts in the palm of your hand for less than the cost of a cup of Joe!