Snowfall Forecast Moderate Confidence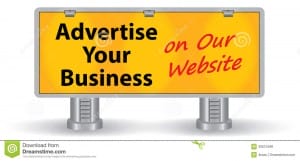 Confidence level on my snowfall forecast grows to a moderate level this morning as we are pretty much now at the point of nowcasting all this.  You can see the storm developing on the satellite loop this morning and it is very impressive looking indeed. It will intensify pretty rapidly today and tonight and become a major gale center as it moves up the coast and just far enough offshore to prevent anything major occurring. Overnight models however did do some jogging and even the European came back westward with the back edge of measurable precipitation to about New York City so you and to be careful here for Central and Eastern Connecticut and Central and Eastern Long Island.
Snow will begin probably after midnight and come in from the east rather than from the west since this is an ocean storm moving southwest to northeast. The snow might set up in bands that diminish in intensity as they move westward so there could be some variations where some place get a couple of inches and some places get less than that. Gradually as you head west the amount of snow will diminish. Snow might continue over eastern areas well into Monday afternoon or evening as other factors come into play.
West and Southwest of New York City there should be very little from this unless there is a major westward back up of the precipitation shield. The western edge should be west of the New Jersey shore so coastal New Jersey Counties could see a coating to an inch or two of snow.
Snowfall Forecast Moderate Confidence Satellite & Radar Loops

It would be a good idea to keep a close watch on all this radar wise this evening and tonight. I will come out with separate model posts as the day wears on. So here is my snowfall forecast map for the first weather system. I will be putting out a second one for system number 2 later today.
Snowfall Forecast Moderate Confidence
NATIONAL WEATHER SERVICE SNOW FORECASTS
LATEST JOESTRADAMUS ON THE LONG RANGE
Weather App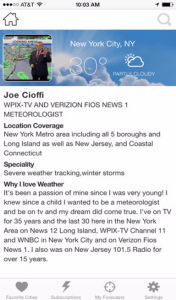 Winter is here! Don't be without Meteorologist Joe Cioffi's weather app. It is a complete weather app to suit your forecast needs. All the weather information you need is right on your phone. Android or I-phone, use it to keep track of all the latest weather information and forecasts. This weather app is also free of advertising so you don't have to worry about security issues with your device. An accurate forecast and no worries that your device is being compromised.
Use it in conjunction with my website and my facebook and twitterand you have complete weather coverage of all the latest weather and the long range outlook. The website has been redone and upgraded. Its easy to use and everything is archived so you can see how well Joe does or doesn't do when it comes to forecasts and outlooks.
Just click on the google play button or the apple store button on the sidebar for my app which is onMy Weather Concierge. Download the app for free. Subscribe to my forecasts on an ad free environment for just 99 cents a month.
Get my forecasts in the palm of your hand for less than the cost of a cup of Joe!