Snowfall Forecast Final Call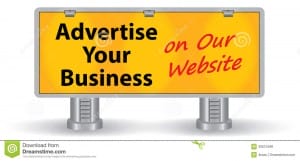 My latest snowfall accumuation forecast map is out and I am rasing estimates across Suffolk County on Long Island and Southeastern Connecticut. Models this afternoon continue to trend a little wetter and more importantly are trending a degree or two colder which will make a huge difference in the outcome. Snowing and 35 degrees vs snowing at 34 or 33 or even 32 can me the difference between 2 inches and 6 inches because of snow rations. This is going to be a heavy wet snow and the morning commute is likely to be very tricky to maneuver.
Snowfall Forecast Final Call Forecast Map
Check out the latest satellite and radar loops and you can see the stream of tropical moisture moving northeastward along the stalled cold front. Radars are showing an increasing amount of rain moving northward along the coast.
Snowfall Forecast Final Call Satellite & Radar Loops

Rain will be moving in from south to north late this evening and then begin changing to snow from north to south beginning at around 2am. The heaviest snow will fall during the morning commute so what the temperature is will be critical in determining just how tricky that commute will be.
Latest afternoon models continue to edge moisture higher. The RGEM and SREF models would suggest 8 to 10 inch amounts in some areas. We think temperatures might prevent numbers that high.
NATIONAL WEATHER SERVICE SNOW FORECASTS
LATEST JOESTRADAMUS ON THE LONG RANGE
Weather App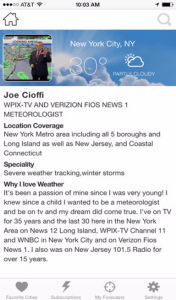 Winter is here! Don't be without Meteorologist Joe Cioffi's weather app. It is a complete weather app to suit your forecast needs. All the weather information you need is right on your phone. Android or I-phone, use it to keep track of all the latest weather information and forecasts. This weather app is also free of advertising so you don't have to worry about security issues with your device. An accurate forecast and no worries that your device is being compromised.
Use it in conjunction with my website and my facebook and twitterand you have complete weather coverage of all the latest weather and the long range outlook. The website has been redone and upgraded. Its easy to use and everything is archived so you can see how well Joe does or doesn't do when it comes to forecasts and outlooks.
Just click on the google play button or the apple store button on the sidebar for my app which is onMy Weather Concierge. Download the app for free. Subscribe to my forecasts on an ad free environment for just 99 cents a month.
Get my forecasts in the palm of your hand for less than the cost of a cup of Joe!