DOWNLOAD MY APP FOR FREE & CONSIDER JOINING PATREON

SUBSCRIBE TO MY WEATHER PLATFORM ON PATREON
Snow Forecasts Tonight Christmas Eve
The Weather Service snow forecast map tonight I think works pretty well for this minor system that is moving our way from the southwest and literally developing overhead. Borderline cold air and a limited amount of precipitation spells a light event that should produce some minor inconvenience and will actually create a nice White Christmas scene. I don't  think there is any worry here for some sort of upside surprise. The local major airports, Newark JFK, LGA, PHL all lie outside the snow area which is a positive. Just some rain with some wet snow mixed in is forecast for these airports and this should create minimal travel issues flying in or out tonight or on Monday morning.
SNOW FORECAST MAPS
New York City, Ne NJ, HV, LI, Coastal Ct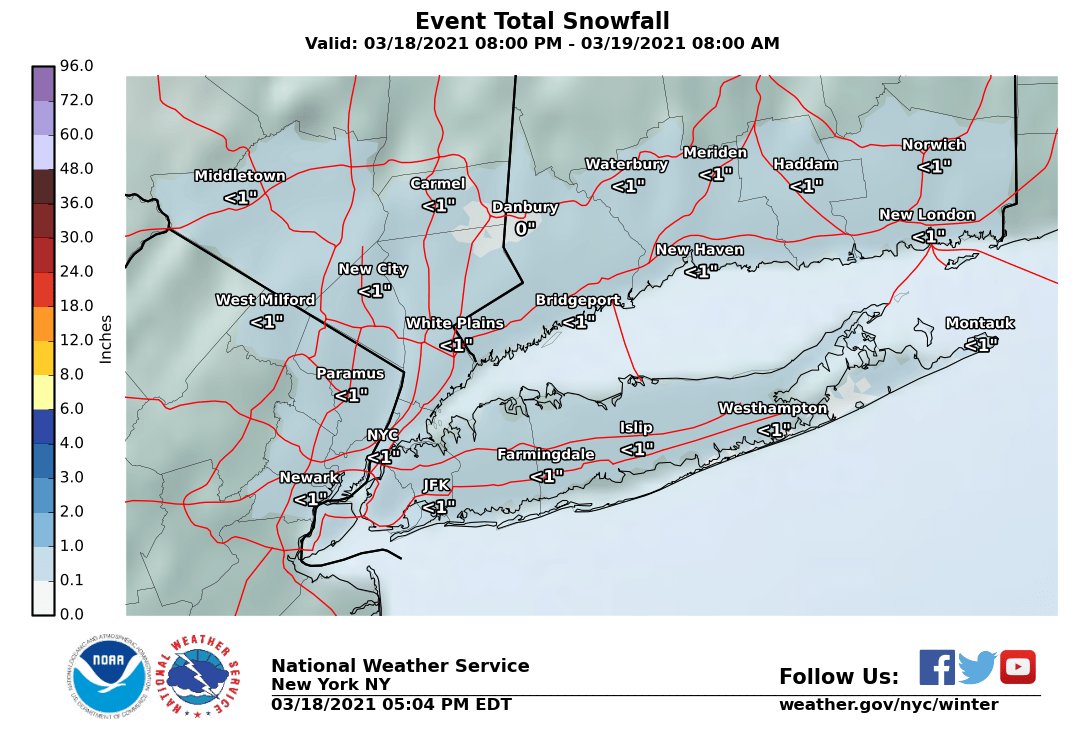 NEW JERSEY & PARTS OF NE PA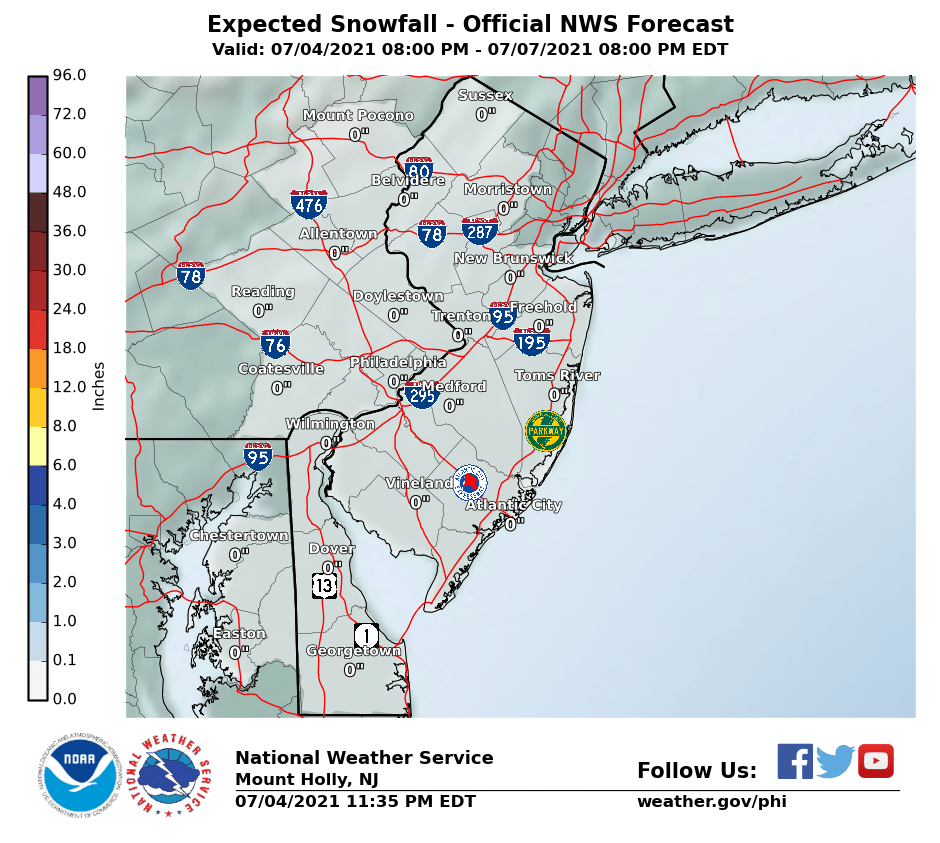 SOUTHERN AND SOUTHEAST NEW ENGLAND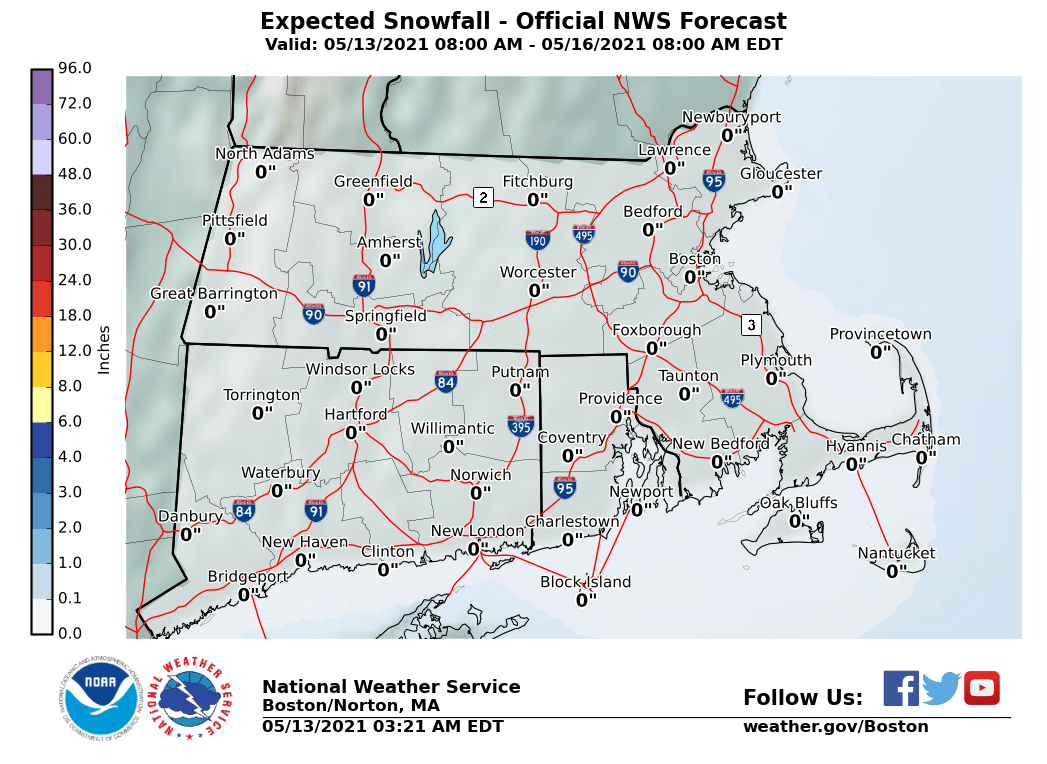 NORTHERN NEW ENGLAND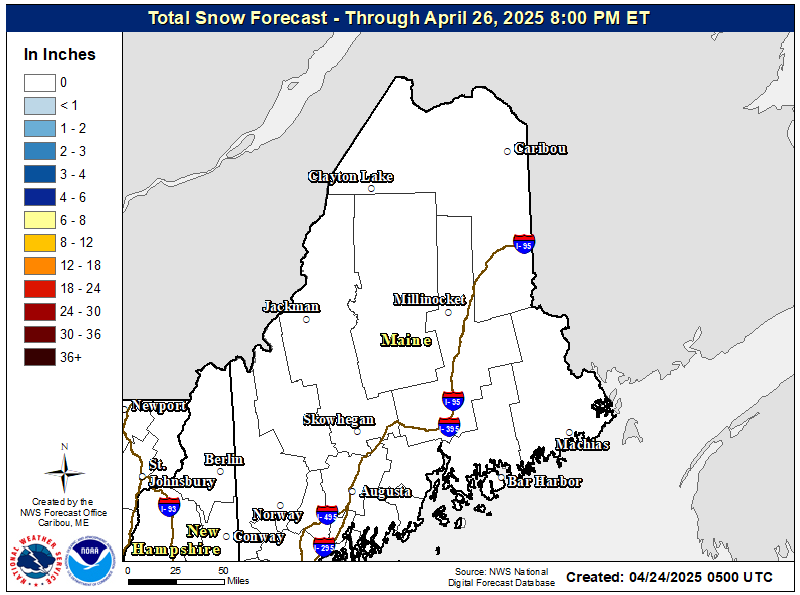 MIDDLE AND UPPER HUDSON VALLEY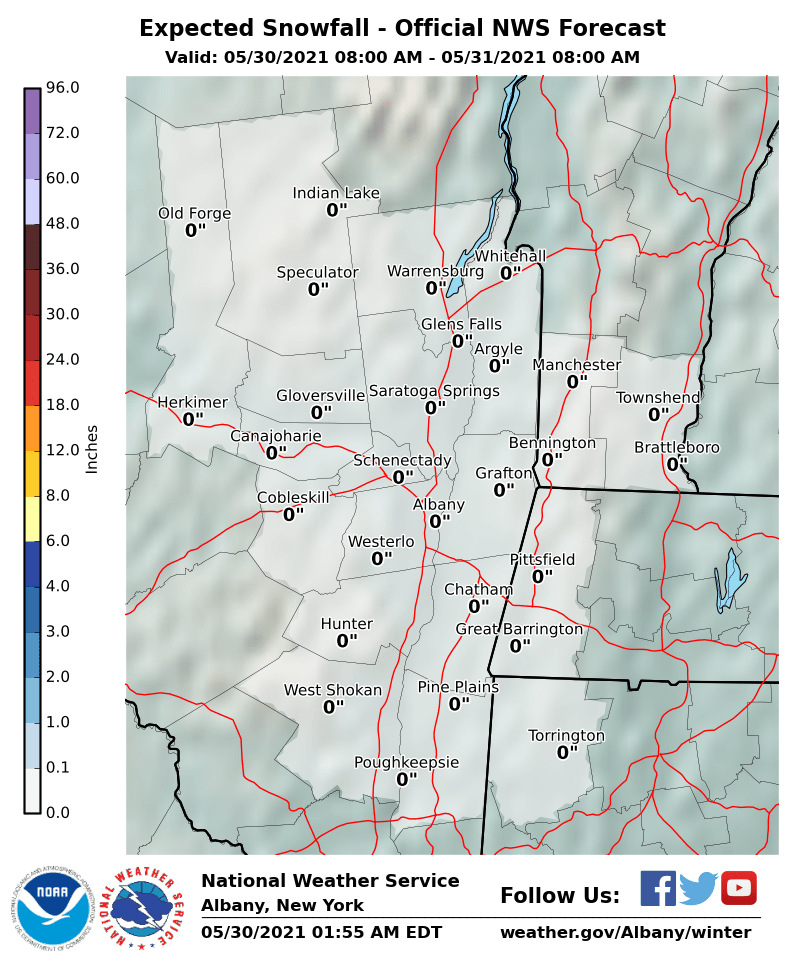 CENTRAL NEW YORK & NE PA
CENTRAL & SOUTH CENTRAL PA
VIRGINIA & MARYLAND
SNOW FORECAST MAPS ACROSS THE SOUTH
WESTERN VIRGINIA INTO WESTERN NORTH CAROLINA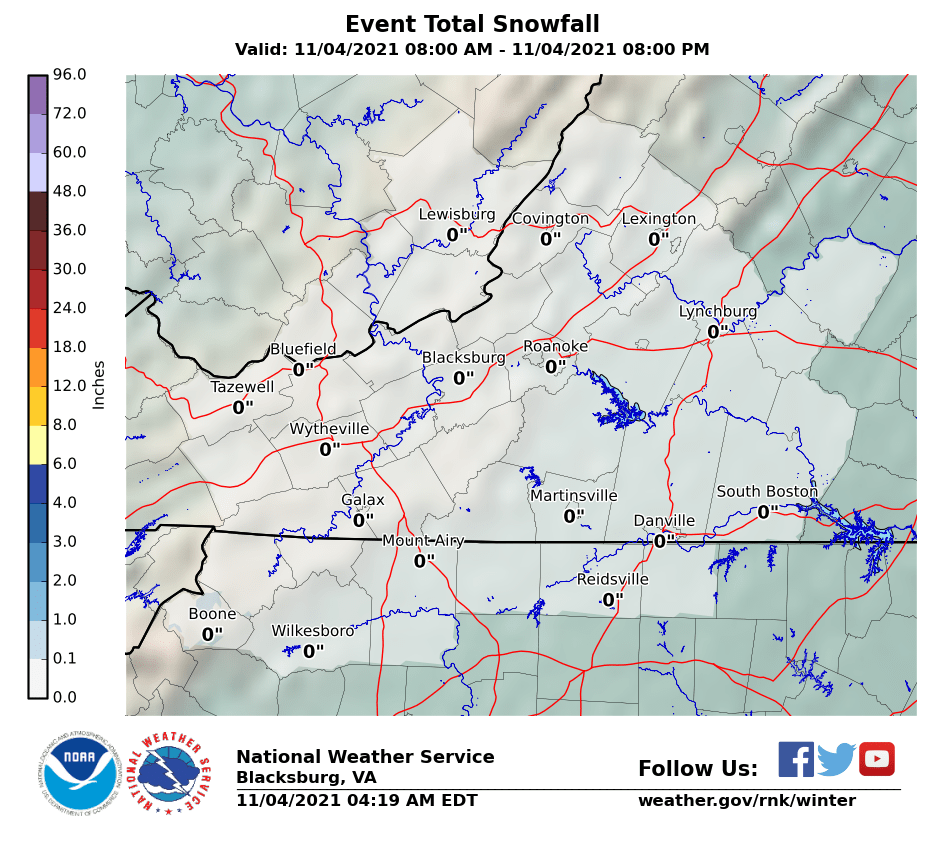 WESTERN NORTH CAROLINA & SOUTH CAROLINA
EASTERN NORTH CAROLINA
EASTERN TENNESSEE & SMOKEY MOUNTAINS
DAILY NORTHEAST SNOWFALL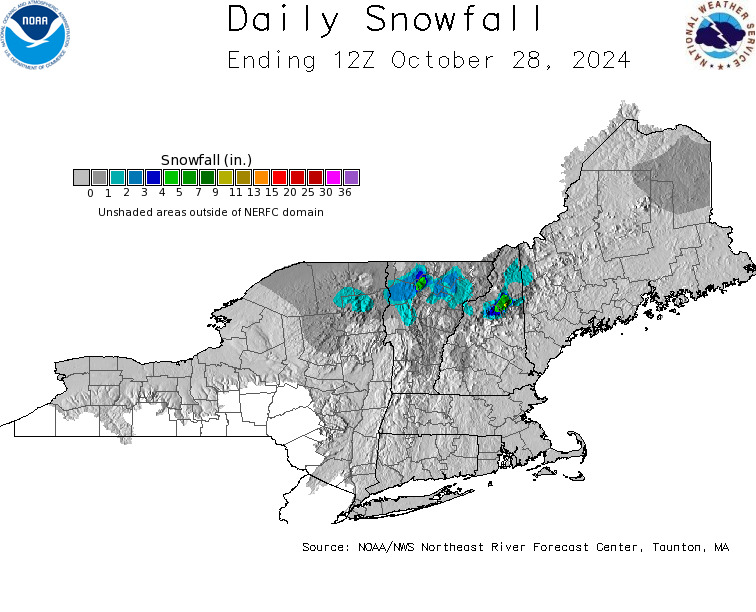 Please be advised that these are National Weather Service Forecast Maps and they auto update. Each office may update at different times and some offices are slower to update then others. Maps are usually updated before 5am and & 5pm however they may be updated at other times depending on forecast conditions. These are not my forecasts. My forecasts can be found on the JOE'S SNOWFORECAST PAGE. Individual forecasts for specific areas may also be found when conditions warrant on the my area forecasts. Those can be found on the website menu. Click on forecasts and then select your specific area.