Snow Ice Forecast Winter Storm Watch Wednesday 02072018
Snow Ice Forecast Winter Storm Watch Wednesday 02072018
This morning's watch and warning map shows the addition of Winter Weather Advisories over South Central Pennsylvania westward. Otherwise there have been no real changes in the area coverage. Winter Storm Watch continues for a large area of the Northeast from Northern and Northeastern Pennsyvlania, NW New Jersey and then up the Hudson Valley and Connecticut, basically along and north of Route 84. Weather models overnight remain relatively consistent. The big question after a thumping of snow will be a change over to sleet and freezing rain which all the models show with varying degrees.
NAM MODEL CLICK TO ANIMATE
There could be significant icing from NW New Jersey to the Hudson Valley and Connecticut along and north of Route 84 for a at least a few hours. Along the coast I don't foresee any serious issues with snow going quickly to rain. Even if you get a quick coating to an inch or two it will be washed away in short order. All precipitation moves out Wednesday night with dry conditions Thursday.
GET JOE A CIGAR SO HE CAN RELAX!
NEW YORK CITY AND VICINITY SNOW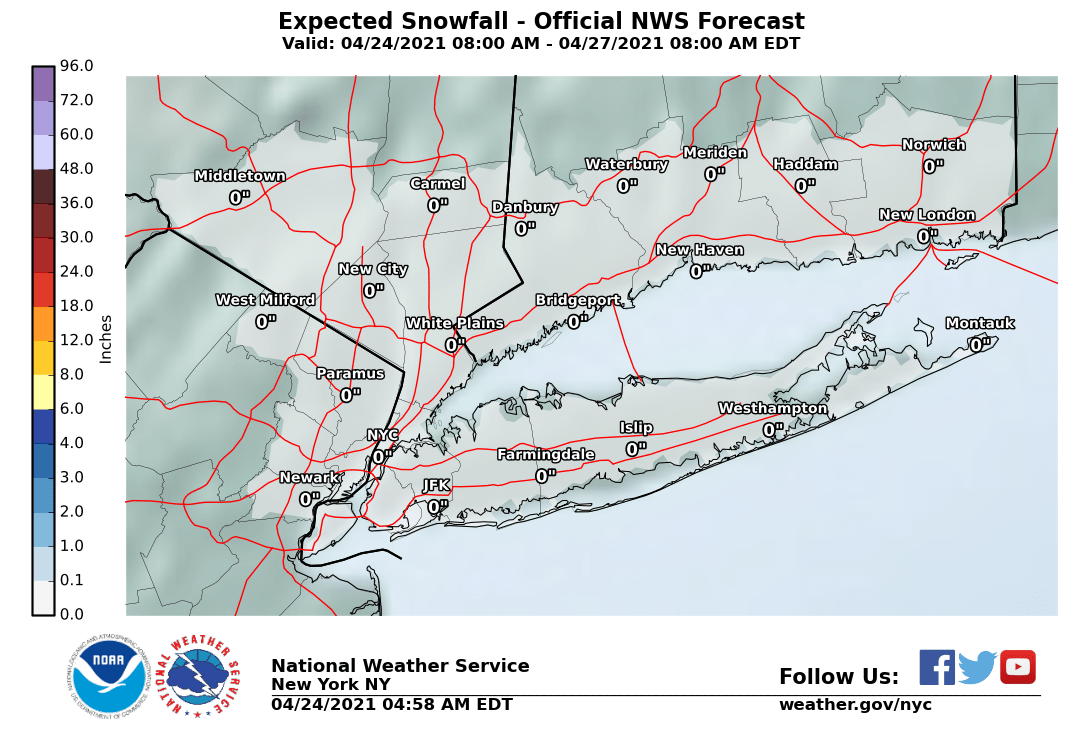 NEW YORK CITY & VICINITY ICE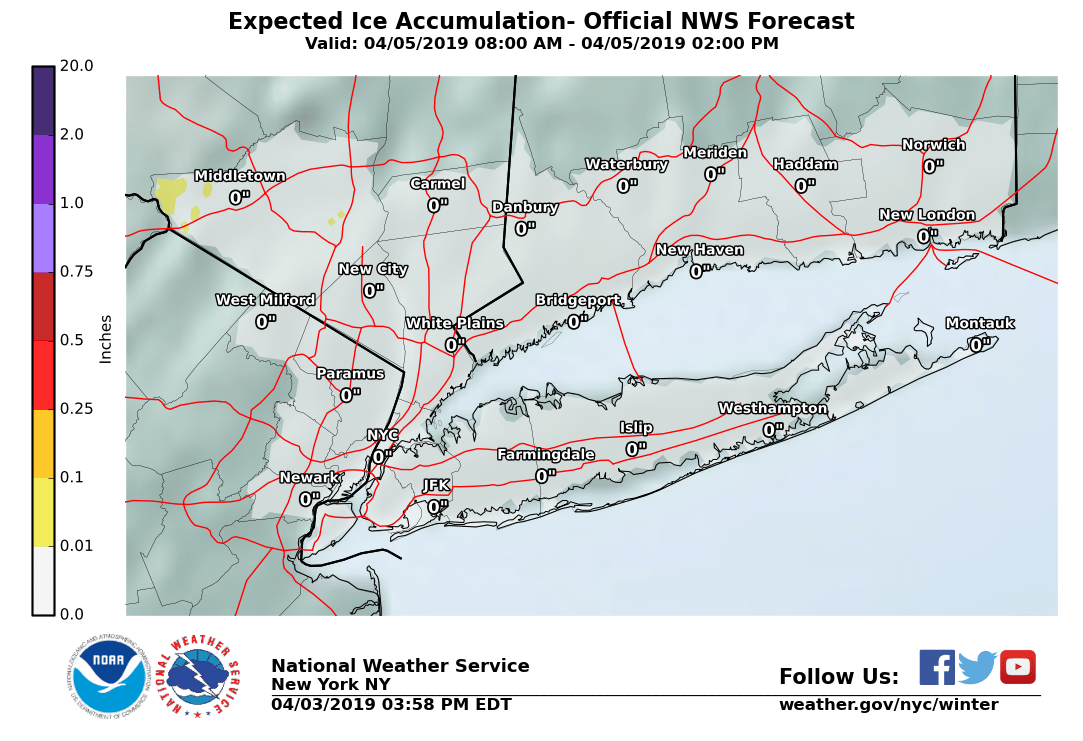 NEW JERSEY SE PA & VICINITY ICE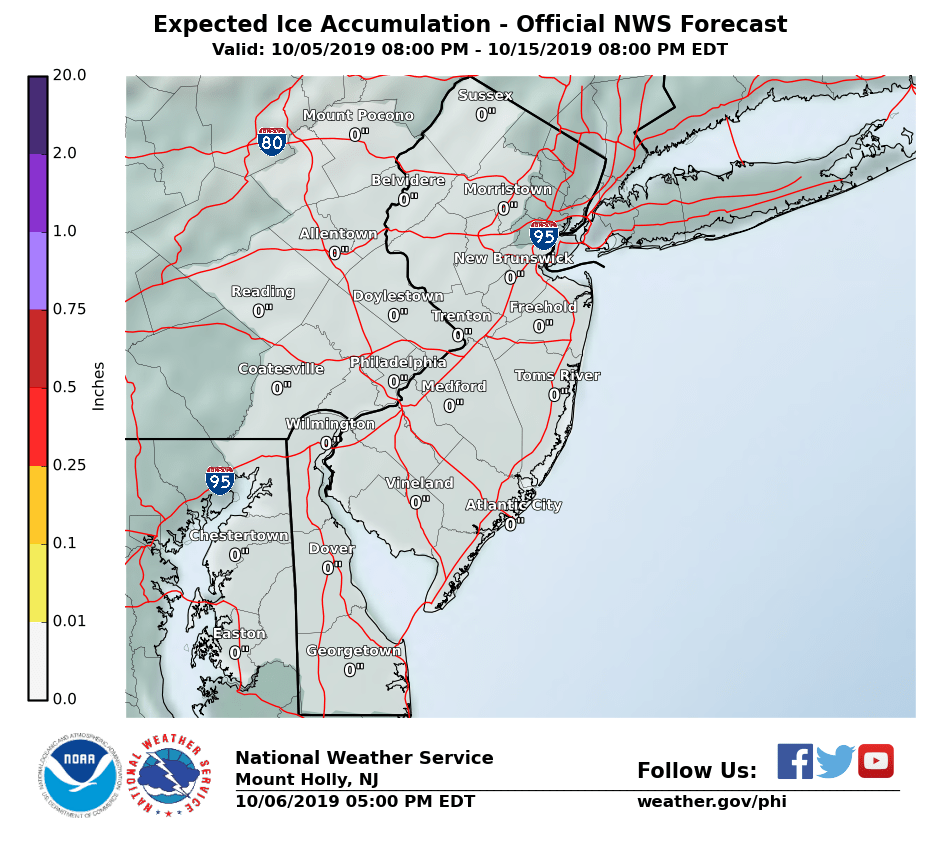 NEW JERSEY & PARTS OF NE PA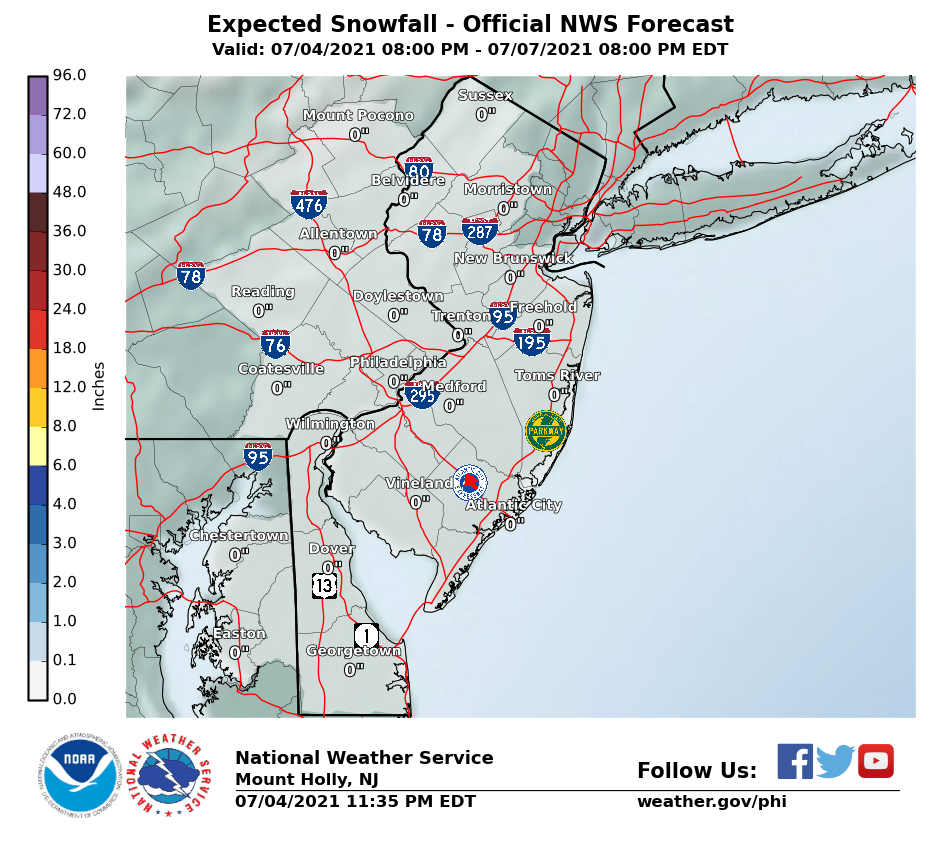 SOUTHERN AND SOUTHEAST NEW ENGLAND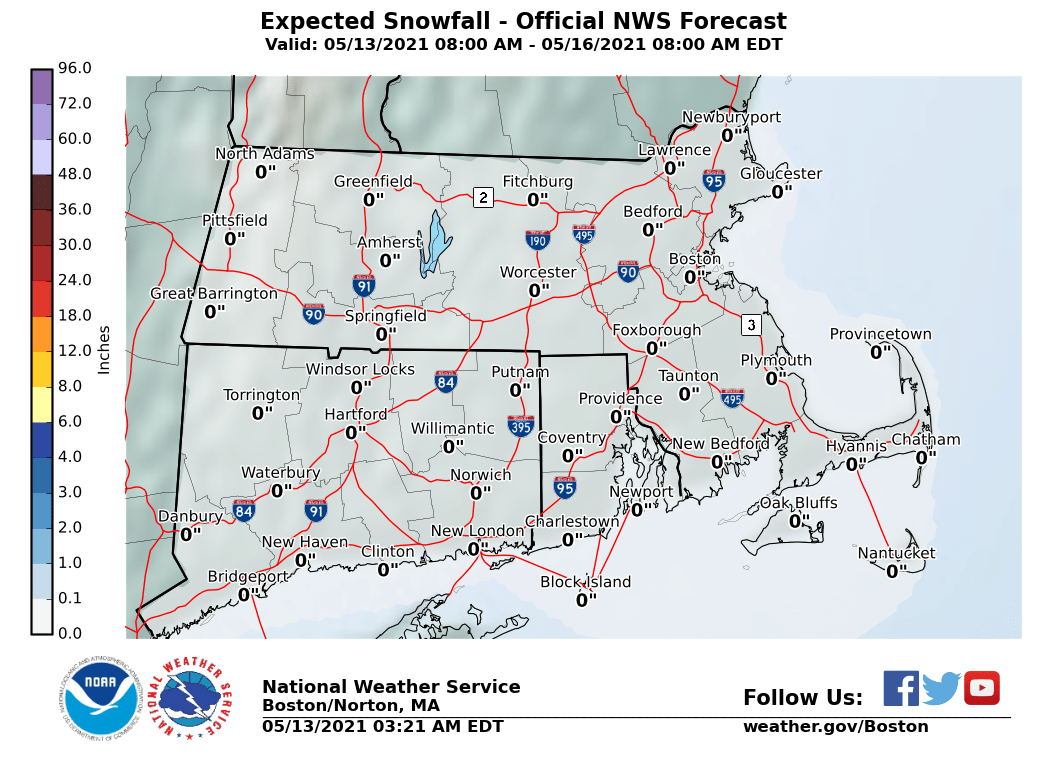 NORTHERN NEW ENGLAND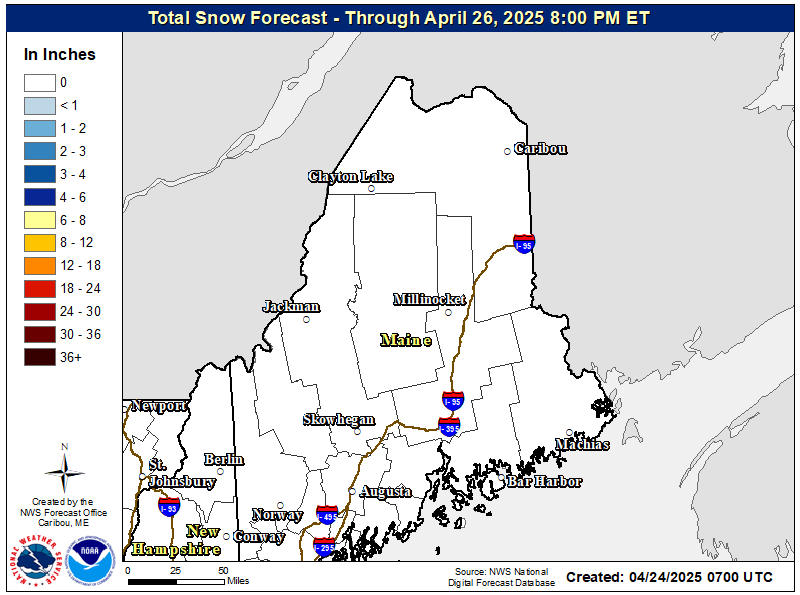 WESTERN NEW ENGLAND

MIDDLE AND UPPER HUDSON VALLEY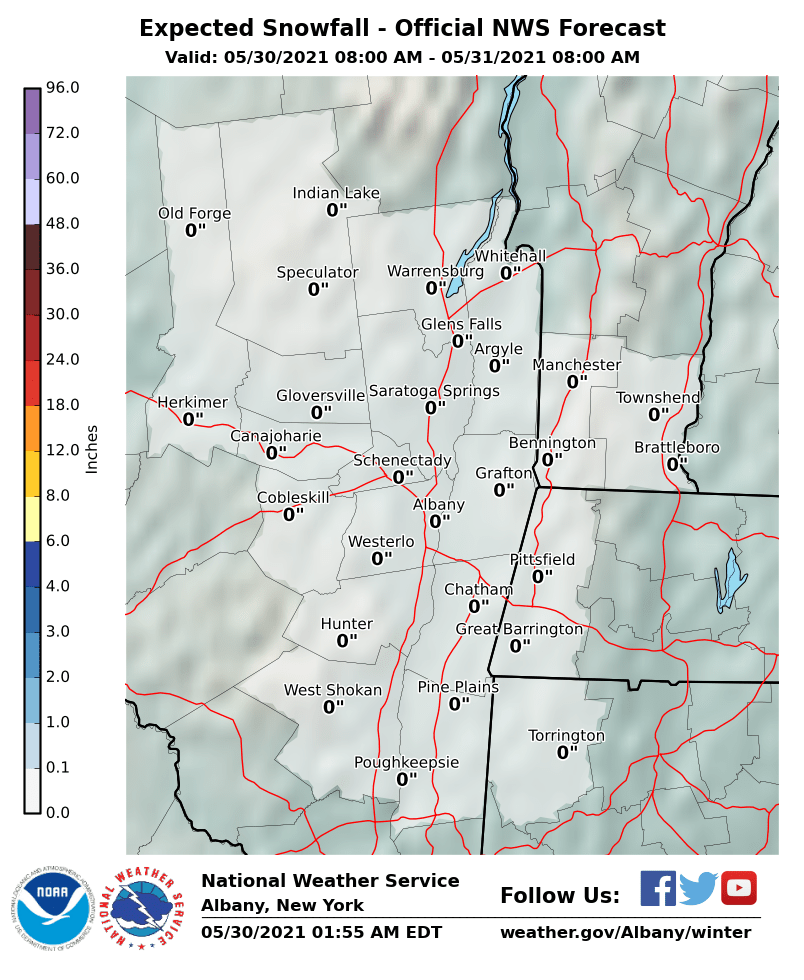 CENTRAL NEW YORK & NE PA
CENTRAL & SOUTH CENTRAL PA
VIRGINIA & MARYLAND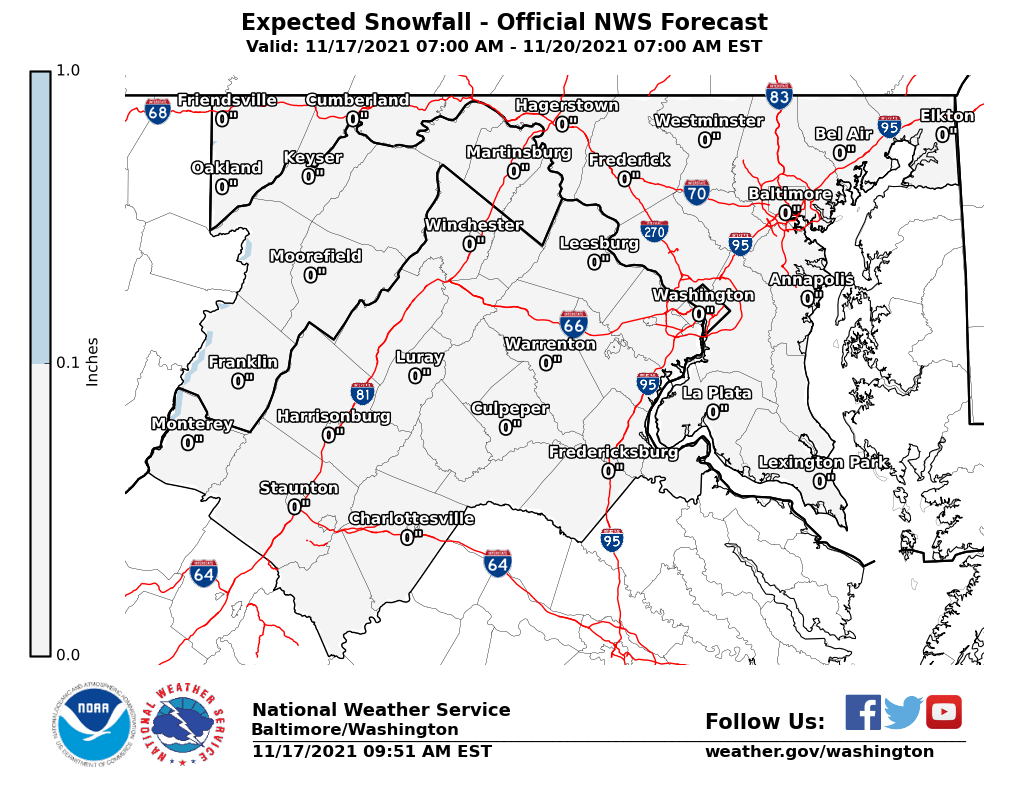 DAILY NORTHEAST SNOWFALL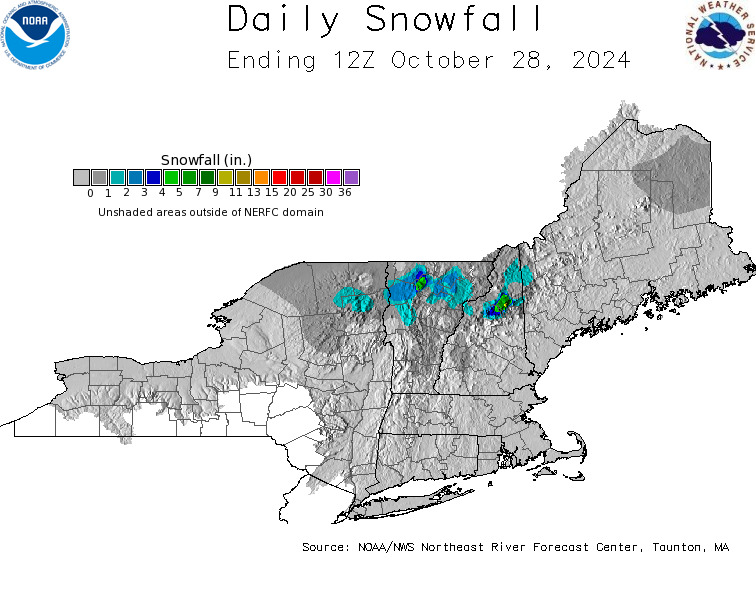 Please be advised that these are National Weather Service Forecast Maps and they auto update. Each office may update at different times and some offices are slower to update then others. Maps are usually updated before 5am and & 5pm however they may be updated at other times depending on forecast conditions. These are not my forecasts. My forecasts can be found on the JOE'S SNOWFORECAST PAGE. Individual forecasts for specific areas may also be found when conditions warrant on the my area forecasts. Those can be found on the website menu. Click on forecasts and then select your specific area.
SHOP THE JOESTRADAMUS STORE