Snow Ice Forecast Raising Estimates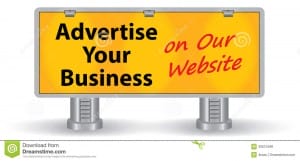 I'm beginning to become more convinced that the cold air is going to be a little more important. I also believe that the NAM model has the better idea as to how this is going to evolve. There will be weaker low or perhaps a series of weaker lows. The first one develops on the coastal front and this could cut off some of the warmer air for inland spots. Also the NAM model is suggesting a decent band of moderate snow could develop before a change to ice and then rain occurs along the coast.
Snow Ice Forecast Raising Estimates NAM 4PM MONDAY
I know a lot of you are going to respond by saying the NAM is a crap model. That's nice. This is my forecast for now. Just like my forecast for zero or below on Sunday morning. Let the chips fall where they may. The nam has been the most consistent through the last few days while other models have jumped all over the place. The NAM is also the fastest in bringing snow into the Northeast having it already here by Monday morning. It has not moved away from this idea at all.
Snow Ice Forecast Raising Estimates JOE'S FORECAST

I think there could be a few inches along the coast with a change to ice and then rain. Just inland amounts could be 2 to 4 inches going to ice and then rain. In Northwest New Jersey and in areas of the Hudson Valley west of the Hudson River it becomes  a dicer proposition as there could be a prolonged period of ice followed perhaps by a change back to snow at some point before it all ends.
For Northeastern Pennsylvania there is a chance it will stay all snow especially north and west of route 84. A 6 inch plus snowfall could happen in this area. South Central Pennsylvania could also be in an area of 6 inches or more of snow. Here is the NAM snowfall forecast map.
Snow Ice Forecast Raising Estimates NAM SNOWFALL FORECAST
The NAM also argues for another period of precipitation..probably snow for late Tuesday night into Wednesday although the system is shown to be a little weaker on this run.
Snow Ice Forecast Raising Estimates NAM WEDNESDAY MORNING
Meanwhile I'm up walking on lakes in New Hampshire where temperatures right now are rapidly approaching zero.
NATIONAL WEATHER SERVICE SNOW FORECASTS
LATEST JOESTRADAMUS ON THE LONG RANGE
Weather App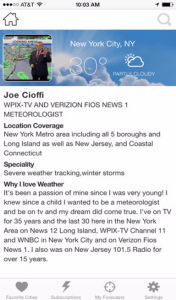 Winter is here! Don't be without Meteorologist Joe Cioffi's weather app. It is a complete weather app to suit your forecast needs. All the weather information you need is right on your phone. Android or I-phone, use it to keep track of all the latest weather information and forecasts. This weather app is also free of advertising so you don't have to worry about security issues with your device. An accurate forecast and no worries that your device is being compromised.
Use it in conjunction with my website and my facebook and twitterand you have complete weather coverage of all the latest weather and the long range outlook. The website has been redone and upgraded. Its easy to use and everything is archived so you can see how well Joe does or doesn't do when it comes to forecasts and outlooks.
Just click on the google play button or the apple store button on the sidebar for my app which is onMy Weather Concierge. Download the app for free. Subscribe to my forecasts on an ad free environment for just 99 cents a month.
Get my forecasts in the palm of your hand for less than the cost of a cup of Joe!