Snow Ice Accumulation Forecasts Monday Updated
Snow Ice Accumulation Forecasts Monday Updated
There wasn't too much change in the overnight weather models regarding the snow and ice issue for late Monday afternoon and evening. It is still going to be a light event but whenever a change over to freezing rain is involved or freezing drizzle, just a light glaze can send folks into a tailspin so pay close attention if you are out driving around later Monday afternoon. It should end rather quickly as the system is forecast to remain weak as it goes by. Temperatures Monday morning will start out in the teens and make it finally back to the freezing mark in some places or even a touch above along the immediate coast where a light south wind might take hold. Ground temperatures however will be very slow to climb higher and are likely to remain below freezing right through Monday night. Any liquid precipitation will freeze on contact.
Tuesday we should be in the upper 30s and lower 40s. Then another short trip down Wednesday with a shot of cold air and then back higher Thursday and Friday as the Arctic pattern is finally broken…at least for now.
GET JOE A CIGAR SO HE CAN RELAX!
NEW YORK CITY AND VICINITY SNOW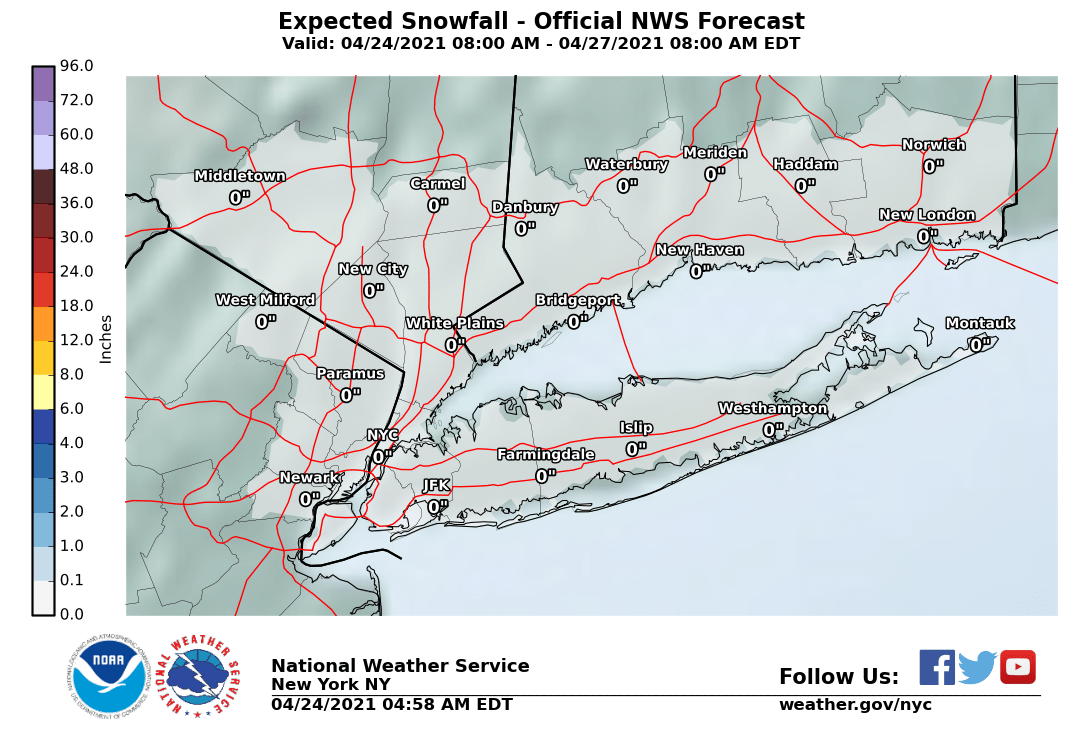 NEW YORK CITY & VICINITY ICE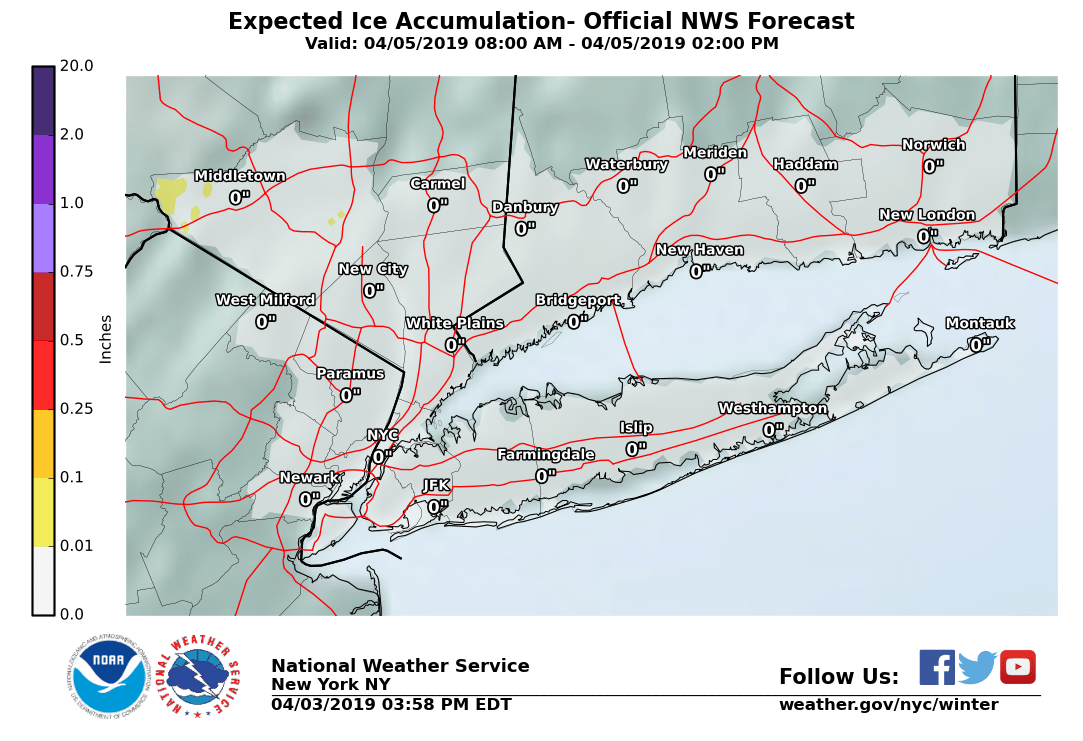 NEW JERSEY SE PA & VICINITY ICE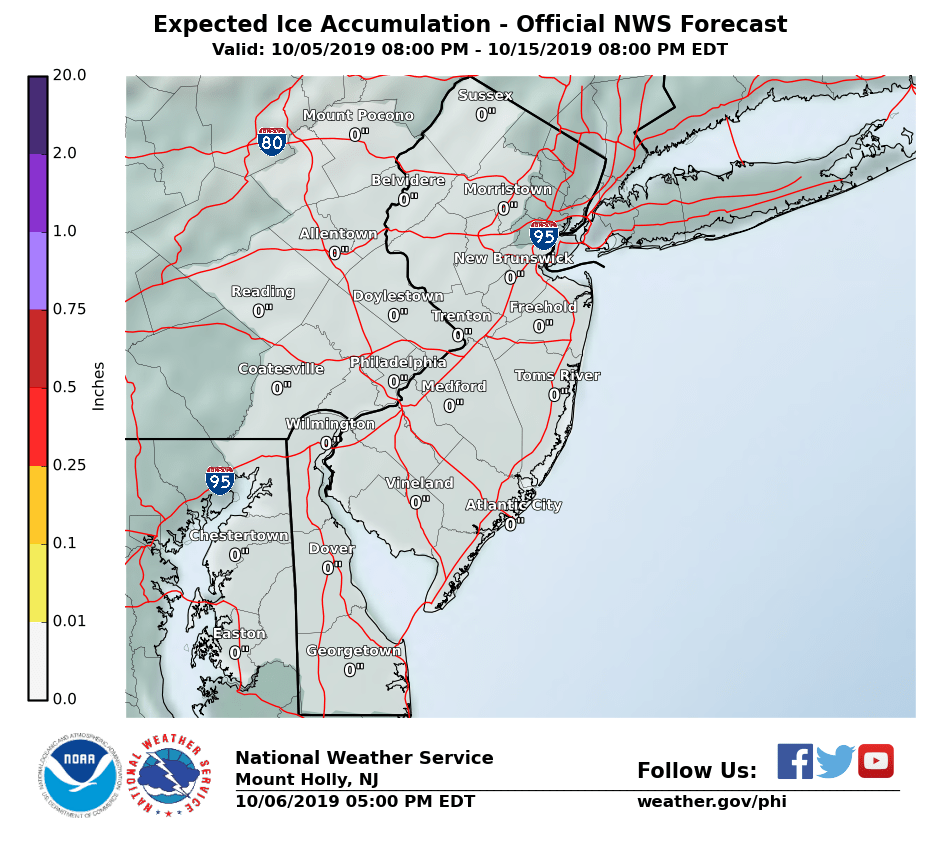 NEW JERSEY & PARTS OF NE PA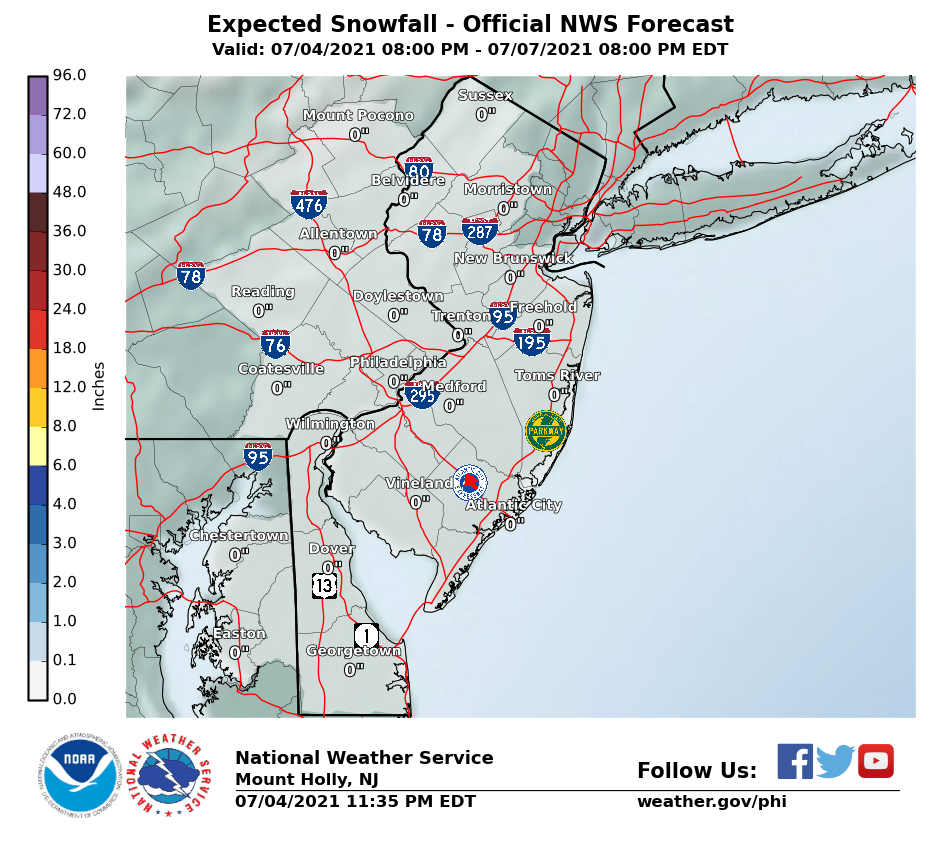 SOUTHERN AND SOUTHEAST NEW ENGLAND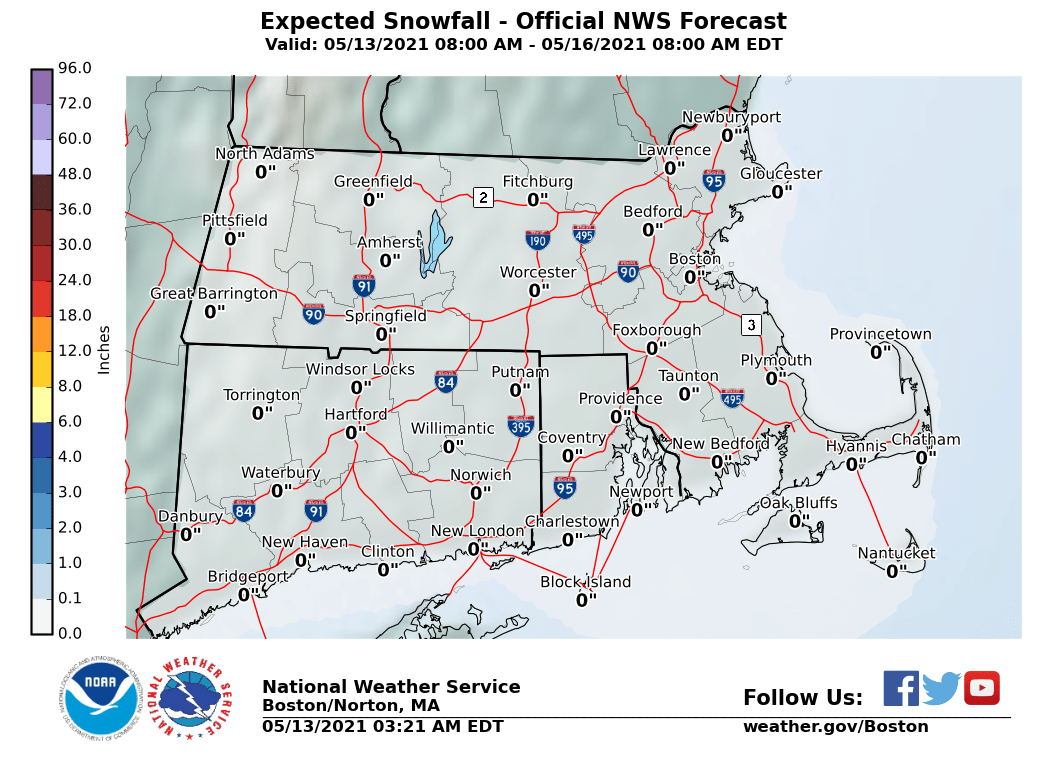 NORTHERN NEW ENGLAND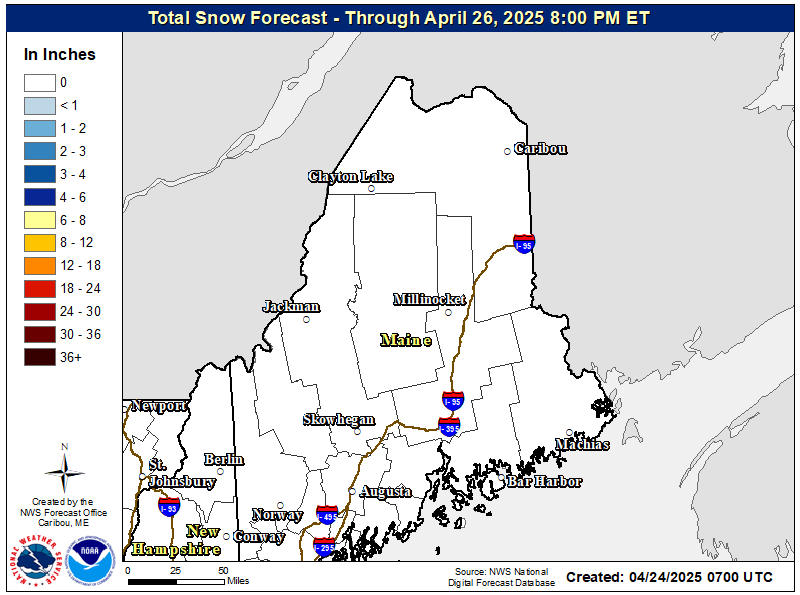 WESTERN NEW ENGLAND

MIDDLE AND UPPER HUDSON VALLEY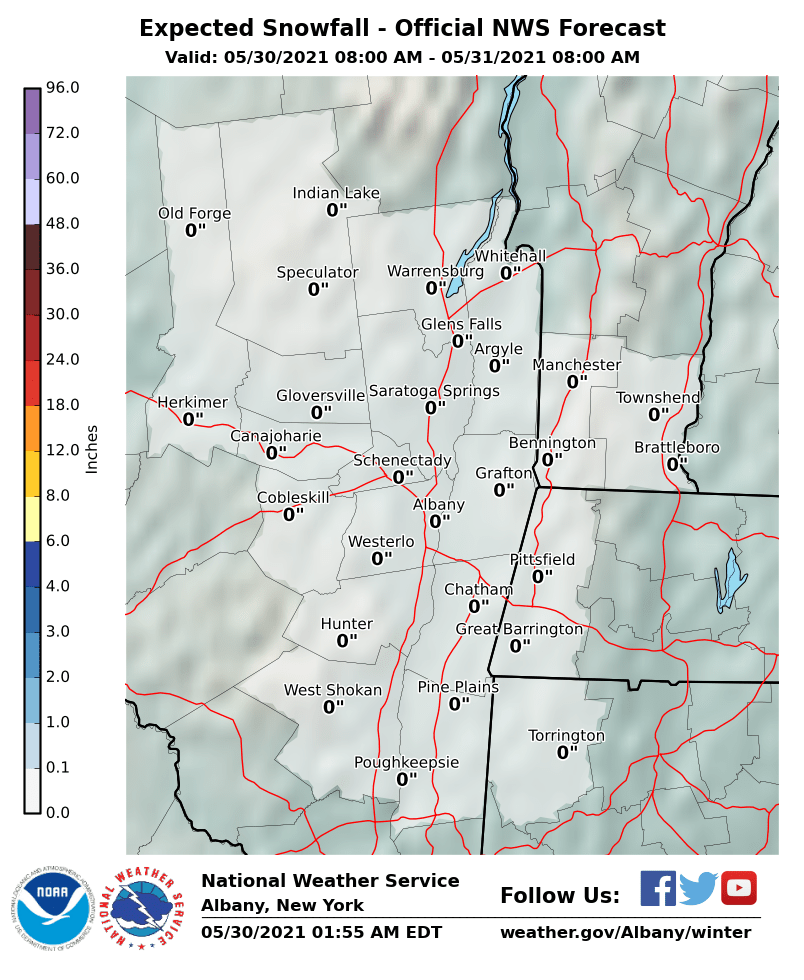 CENTRAL NEW YORK & NE PA
CENTRAL & SOUTH CENTRAL PA
VIRGINIA & MARYLAND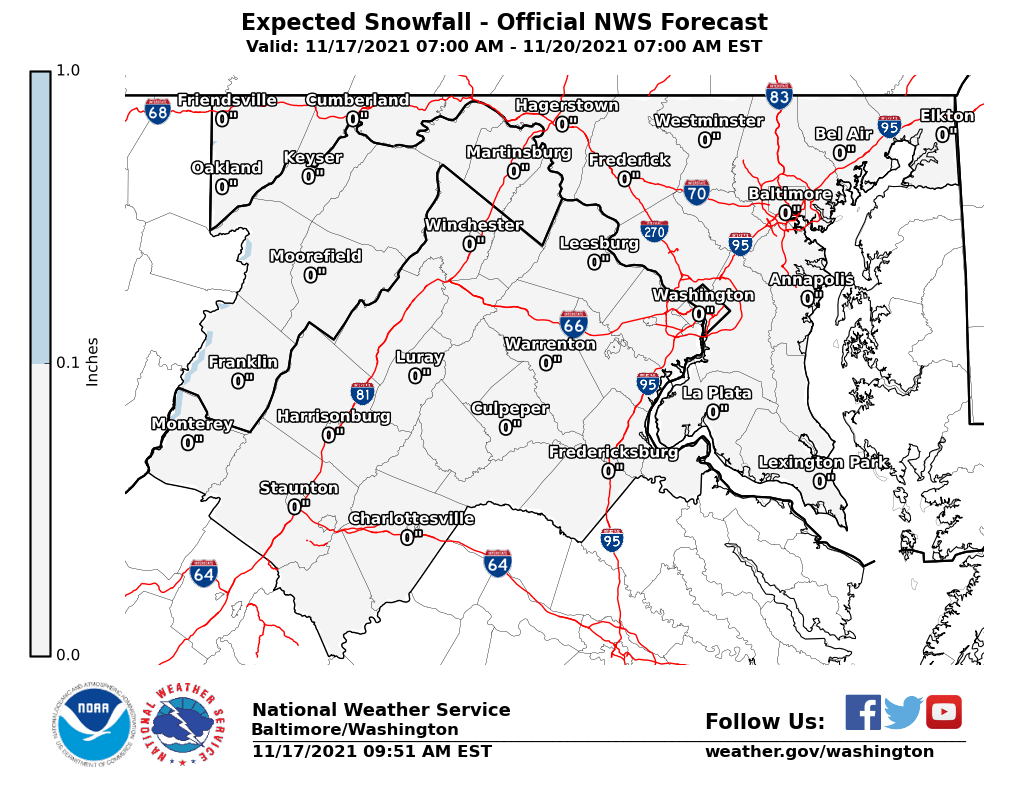 DAILY NORTHEAST SNOWFALL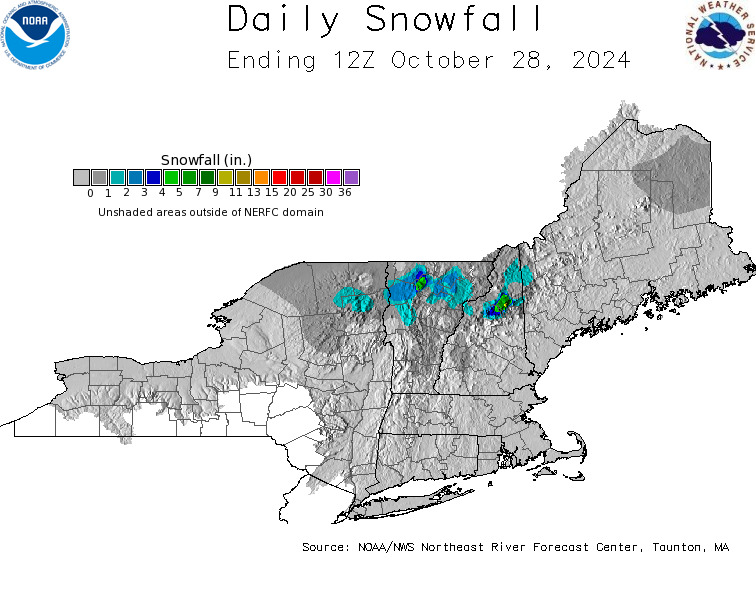 Please be advised that these are National Weather Service Forecast Maps and they auto update. Each office may update at different times and some offices are slower to update then others. Maps are usually updated before 5am and & 5pm however they may be updated at other times depending on forecast conditions. These are not my forecasts. My forecasts can be found on the JOE'S SNOWFORECAST PAGE. Individual forecasts for specific areas may also be found when conditions warrant on the my area forecasts. Those can be found on the website menu. Click on forecasts and then select your specific area.