Snow Forecasts Super Bowl Sunday 02030208 Updated
Snow Forecasts Super Bowl Sunday 02030208 Updated
Super Bowl Sunday will bring some snow across Ohio & Pennsylvania northeastward through upstate New York and Interior New England. Areas from South Central Pennsylvania northeast to Northwest New Jersey and the Hudson Valley north of Route 84 will see some snow at the start before a change to rain. Some areas in Pennsylvania could see a period of ice before temperatures rise. Highest amounts will be in upstate North Central NY where up to a foot of snow is possible. Some isolated heavier amounts will fall over parts of Western New England as well
NAM MODEL SUPER BOWL SUNDAY 10PM
The NAM model shows a coastal low developing near the New Jersey shore and near this developing low some heavy rain could break out over parts of Southern New England. Most areas should see about 1/2 inch to 3/4 inch of rain some but areas near the coast from Coastal New Jersey to Southern New England could see amounts double near the track of the surface low. Weather conditions will improve overnight and Monday and Tuesday will be 2 dry cold days.
GET JOE A CIGAR SO HE CAN RELAX!
NEW YORK CITY AND VICINITY SNOW

NEW JERSEY & PARTS OF NE PA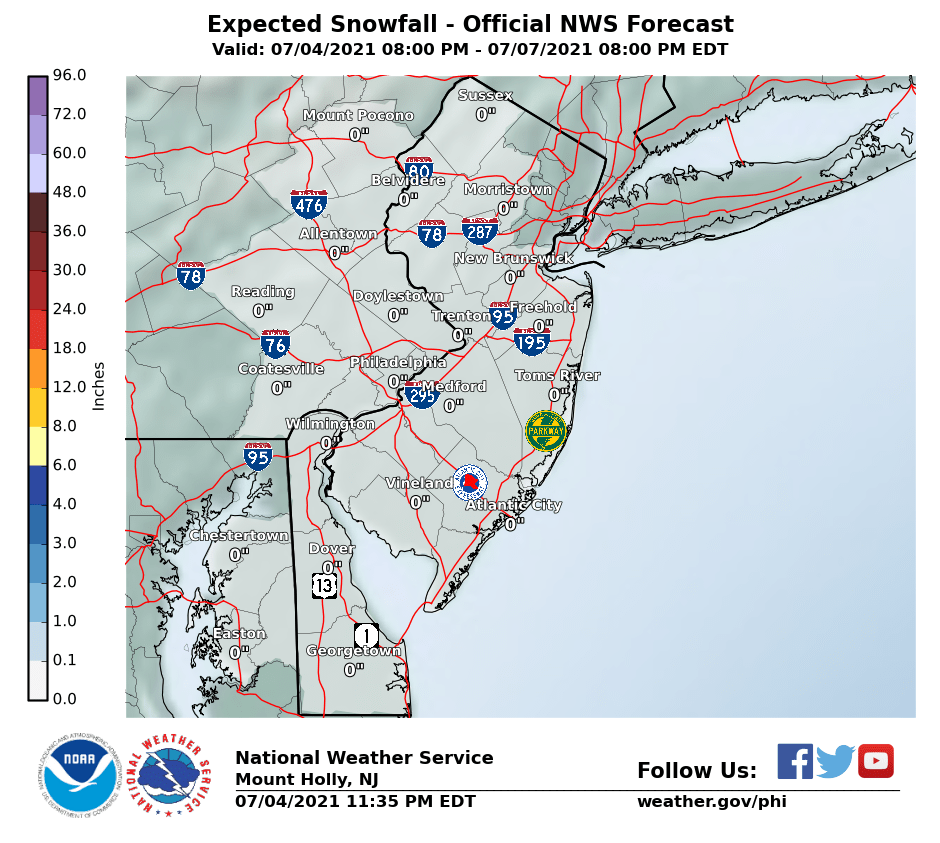 SOUTHERN AND SOUTHEAST NEW ENGLAND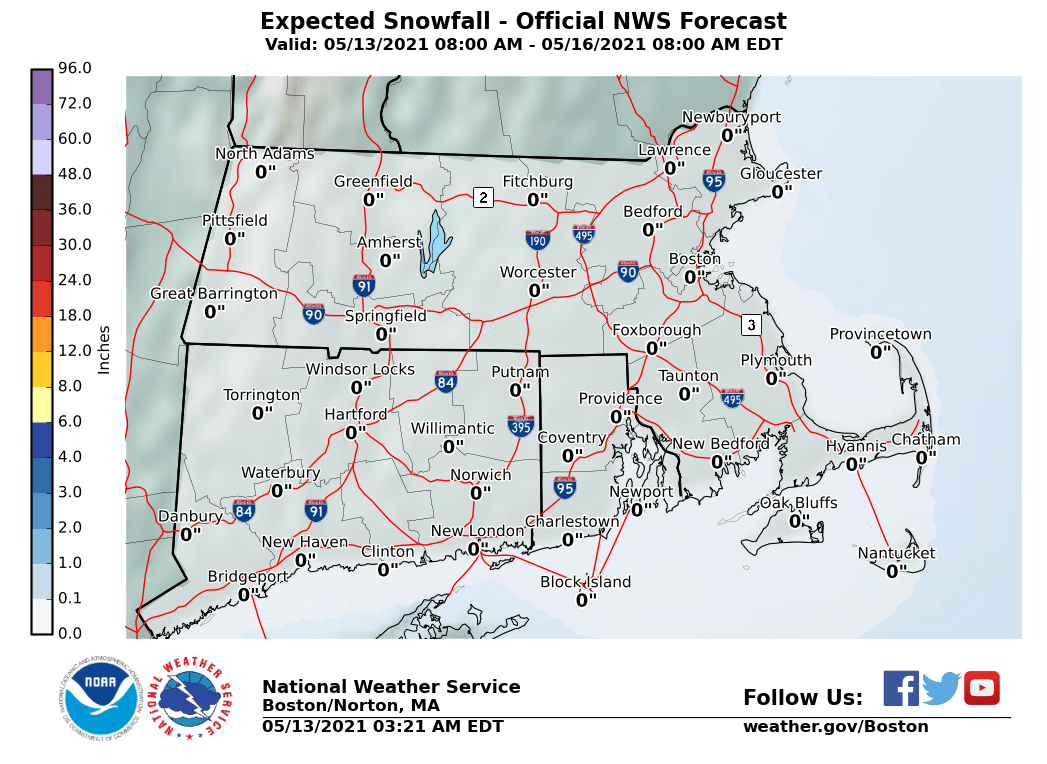 NORTHERN NEW ENGLAND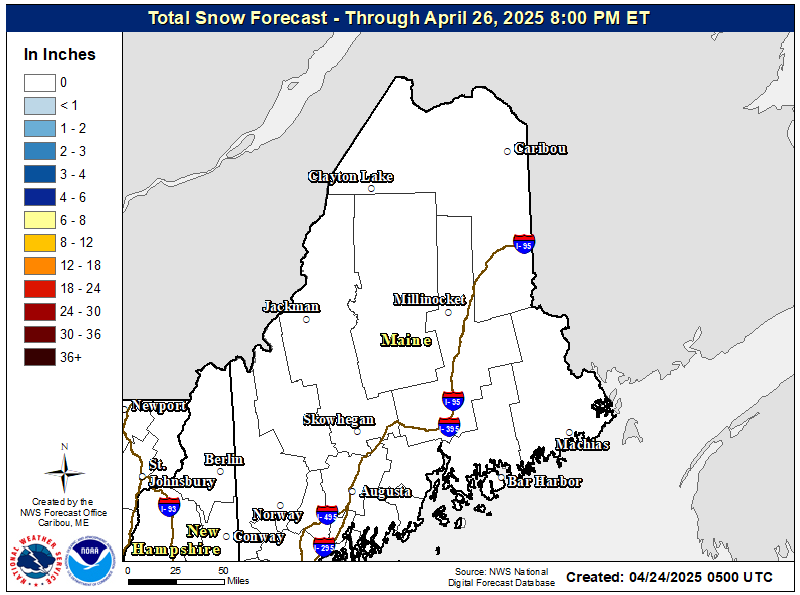 WESTERN NEW ENGLAND

MIDDLE AND UPPER HUDSON VALLEY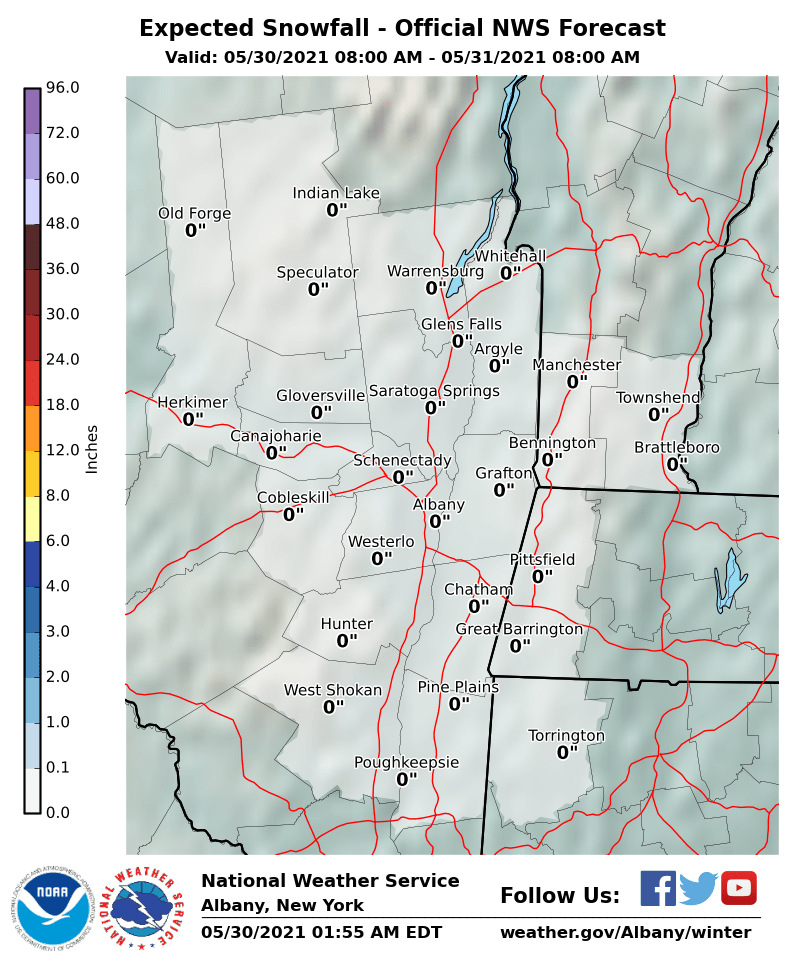 CENTRAL NEW YORK & NE PA
CENTRAL & SOUTH CENTRAL PA
VIRGINIA & MARYLAND
DAILY NORTHEAST SNOWFALL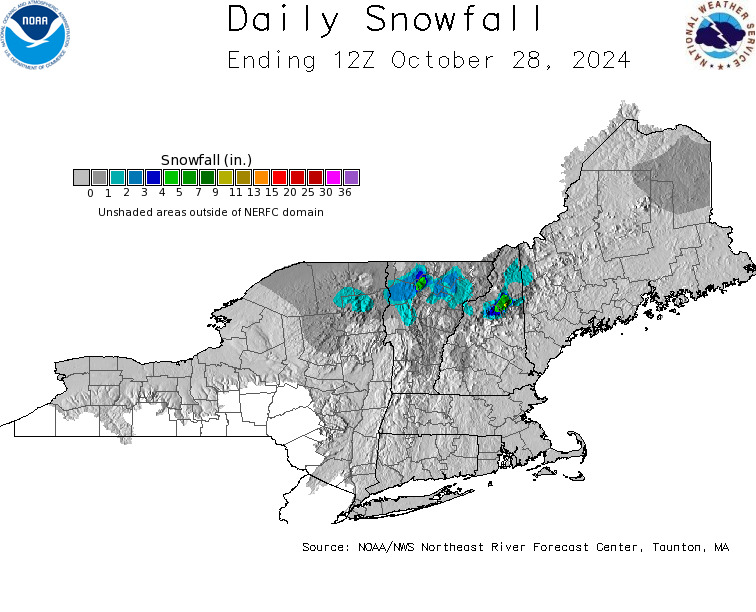 Please be advised that these are National Weather Service Forecast Maps and they auto update. Each office may update at different times and some offices are slower to update then others. Maps are usually updated before 5am and & 5pm however they may be updated at other times depending on forecast conditions. These are not my forecasts. My forecasts can be found on the JOE'S SNOWFORECAST PAGE. Individual forecasts for specific areas may also be found when conditions warrant on the my area forecasts. Those can be found on the website menu. Click on forecasts and then select your specific area.