Snow Forecast National Weather Service Forecast Maps Saturday
Snow Forecast National Weather Service Forecast Maps Saturday
The map above is my forecast for Saturday while the maps below are the National Weather Service snow forecast maps for Saturday so you can compare the differences and similarities. Weather models today all lined up and very close to each other. Models generate about 1/2 to 3/4 of an inch of melted liquid which would literally translate to 5 to 8 inches but we feel it would be wise at this point to cut that in half and be conservative. There is wiggle room for some upside here. Snow begins before day break in South Jersey and around daybreak near NYC & Long Island and shortly after that in NW New Jersey, the Hudson Valley & Connecticut.
GFS LIQUID PRECIPITATION FORECAST SATURDAY
The mid cycle NAM model is even more bullish for snow than it was early (and it was pretty bullish) as it has one strengthening wave passing just to our east Saturday afternoon and evening and it is not moving very fast.
NAM MODEL FORECAST SATURDAY CLICK TO ANIMATE
With the frontal boundary on the new NAM further west it would argue for higher amounts but I don't feel comfortable moving numbers up at the moment. I will wait until tonight or overnight to see if this trend continues and shows up on the other models.
SNOW FORECAST MAP NAM MODEL SATURDAY INTO SUNDAY MORNING
This is a new product from TROPICAL TIDBITS which shows snow amounts forecast that take into account melting and any sleet. This shows 1/2 of what a standard 10-1 snow map would show.
GET JOE A CIGAR SO HE CAN RELAX!
NEW YORK CITY AND VICINITY SNOW

NEW YORK CITY & VICINITY ICE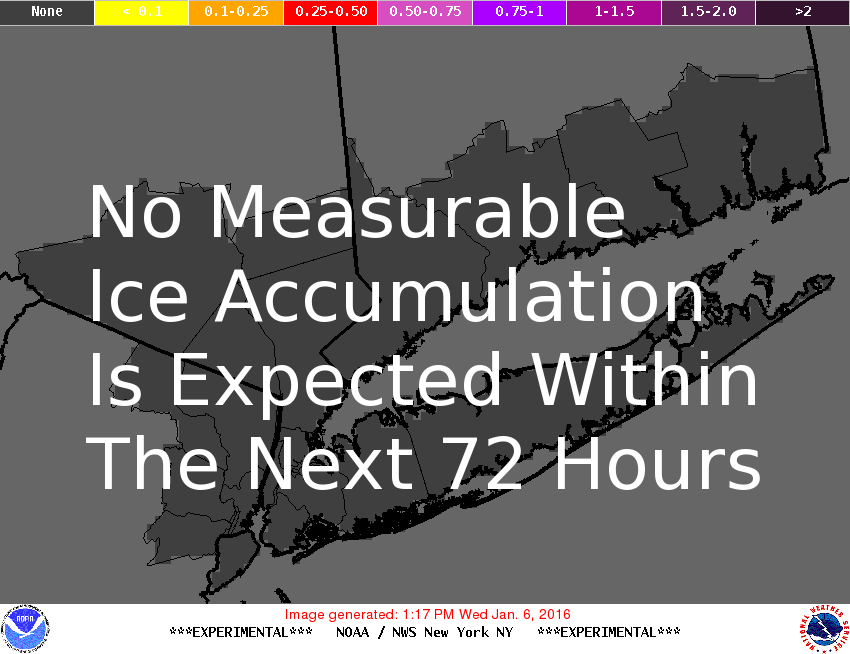 NEW JERSEY & PARTS OF NE PA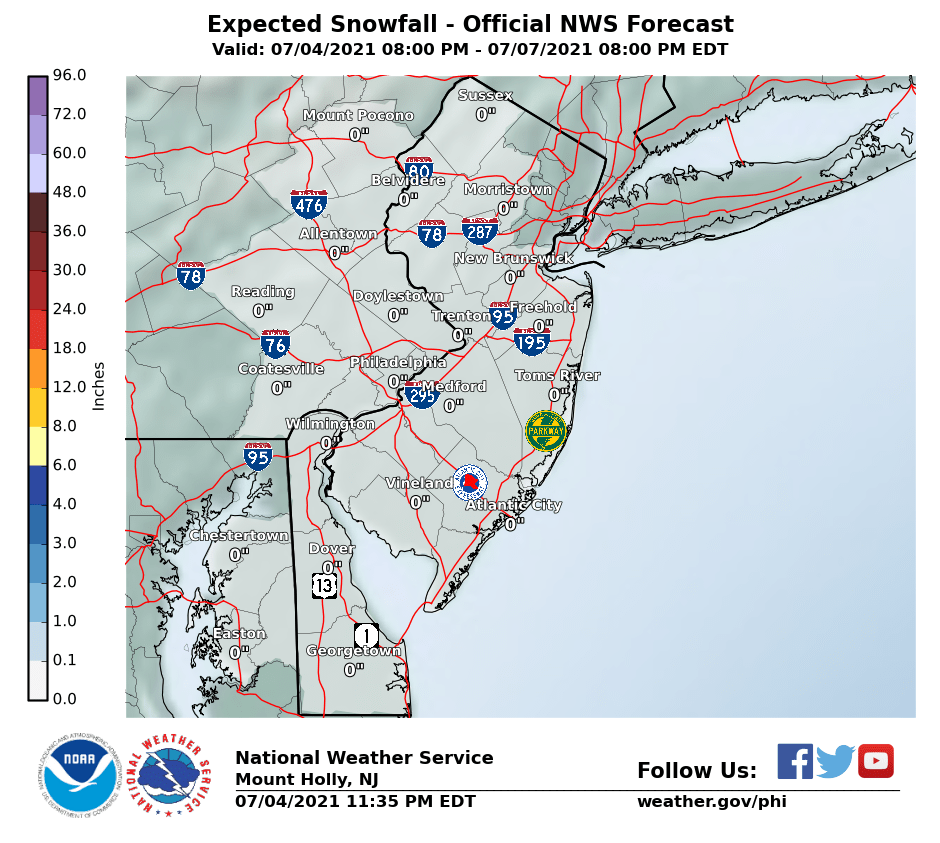 SOUTHERN AND SOUTHEAST NEW ENGLAND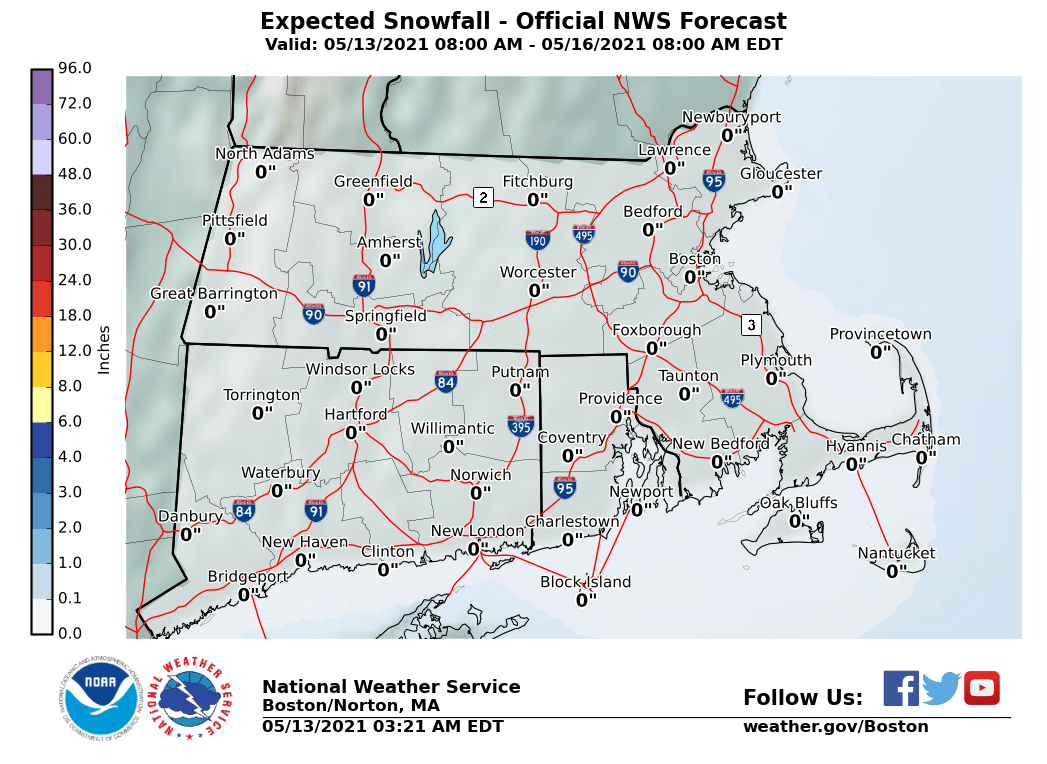 NORTHERN NEW ENGLAND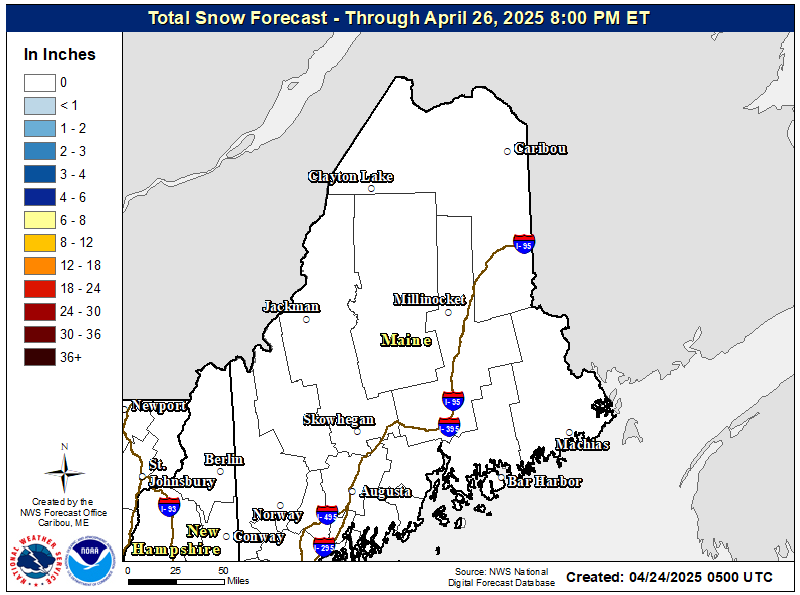 WESTERN NEW ENGLAND

MIDDLE AND UPPER HUDSON VALLEY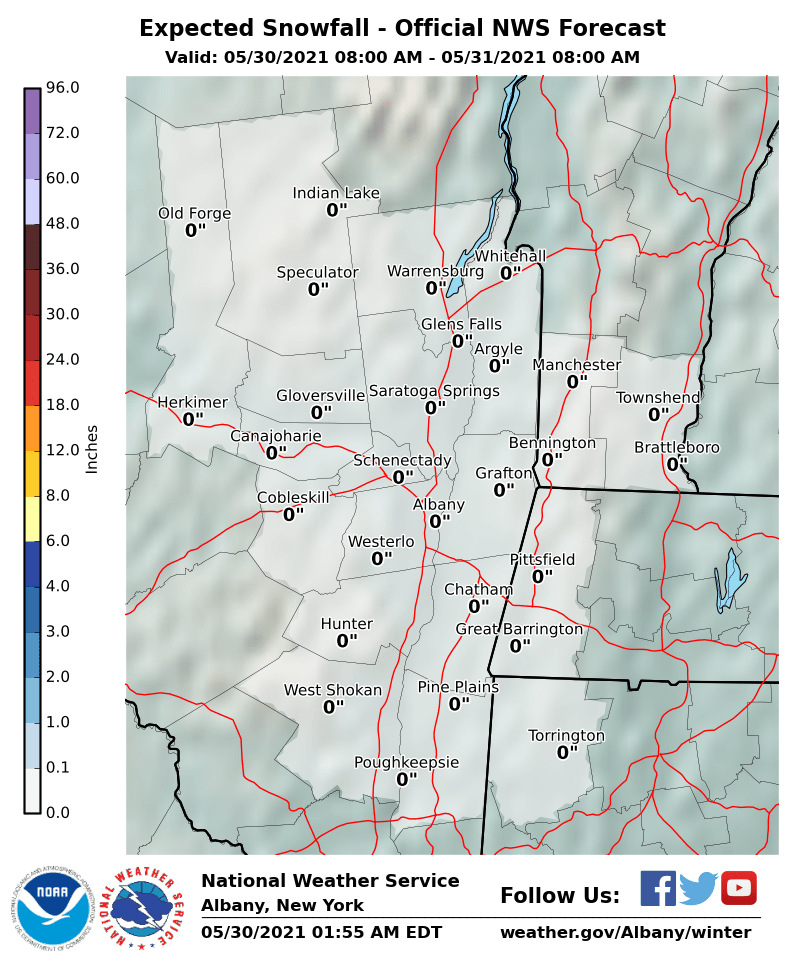 CENTRAL NEW YORK & NE PA
CENTRAL & SOUTH CENTRAL PA
VIRGINIA & MARYLAND
DAILY NORTHEAST SNOWFALL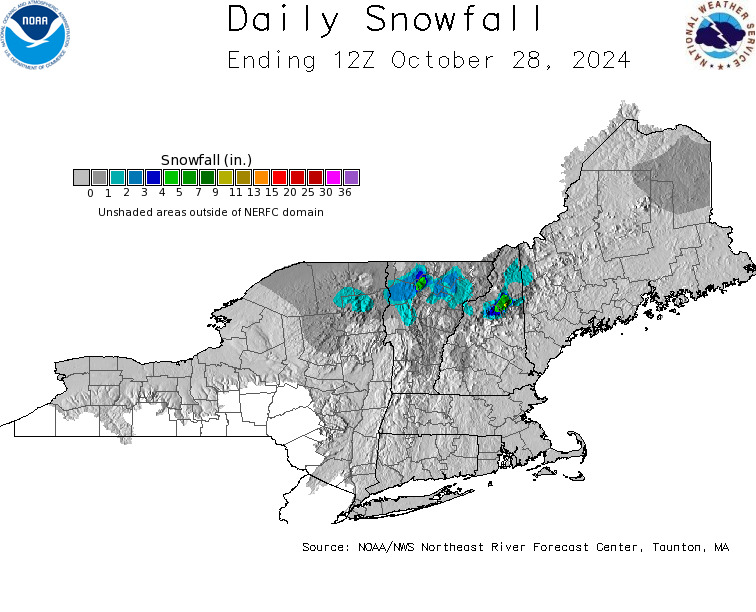 Please be advised that these are National Weather Service Forecast Maps and they auto update. Each office may update at different times and some offices are slower to update then others. Maps are usually updated before 5am and & 5pm however they may be updated at other times depending on forecast conditions. These are not my forecasts. My forecasts can be found on the JOE'S SNOWFORECAST PAGE. Individual forecasts for specific areas may also be found when conditions warrant on the my area forecasts. Those can be found on the website menu. Click on forecasts and then select your specific area.