DOWNLOAD MY APP FOR FREE & CONSIDER JOINING PATREON

SUBSCRIBE TO MY WEATHER PLATFORM ON PATREON
Snow Forecast Maps Saturday Sunday 1/12-13/2019
This is going to be a minimal snow event. Around NYC, Southern Connecticut & Long Island a coating to an inch is the best possibility per the National Weather Service. It is possible that areas north of NYC could wind up getting little or nothing out of this. The problem is an abundance of dry air that will be problematic as moisture arrives. It is possible that much of the snow doesn't even reach the ground with this system The snow would fall Saturday night into early Sunday morning and skies might actually clear out Sunday afternoon.
SNOW FORECAST MAPS
New York City, Ne NJ, HV, LI, Coastal Ct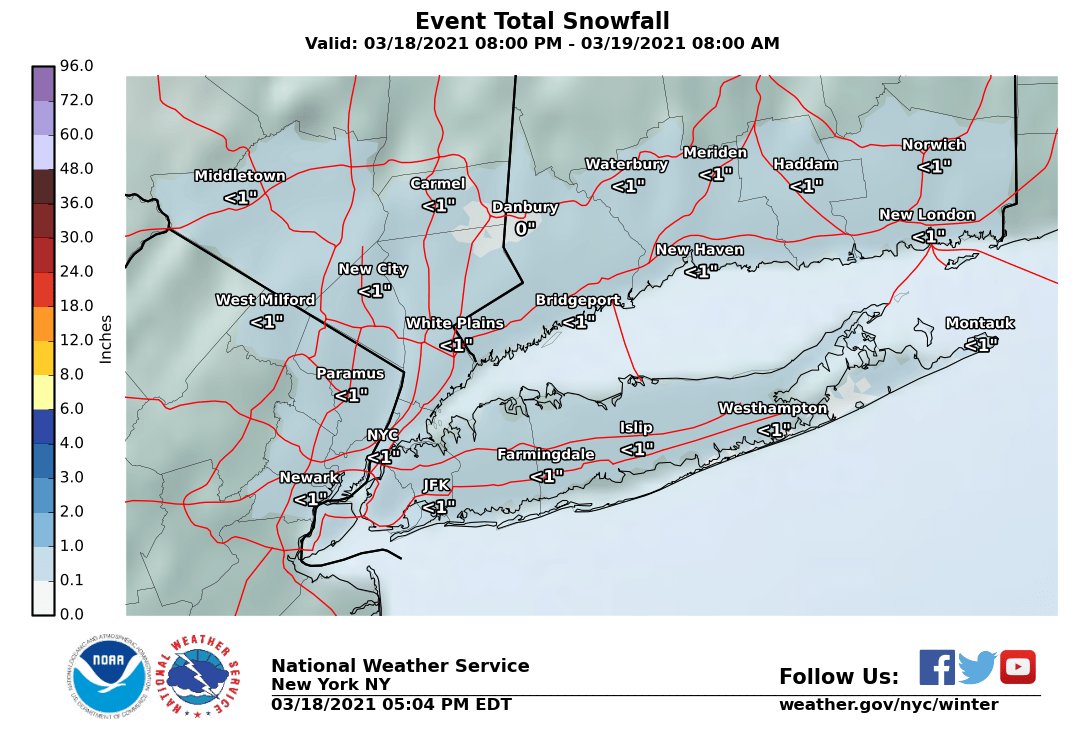 In New Jersey areas south of Route 78 could see up to an inch or so especially south of Route 195. The same applies to Eastern Pennsylvania. Philadelphia could see an inch or so from this. An inch or two is possible in Southernmost New Jersey into Delaware. Amounts will rise as you head into Southern Delaware and Northeaster Maryland.
NEW JERSEY & PARTS OF NE PA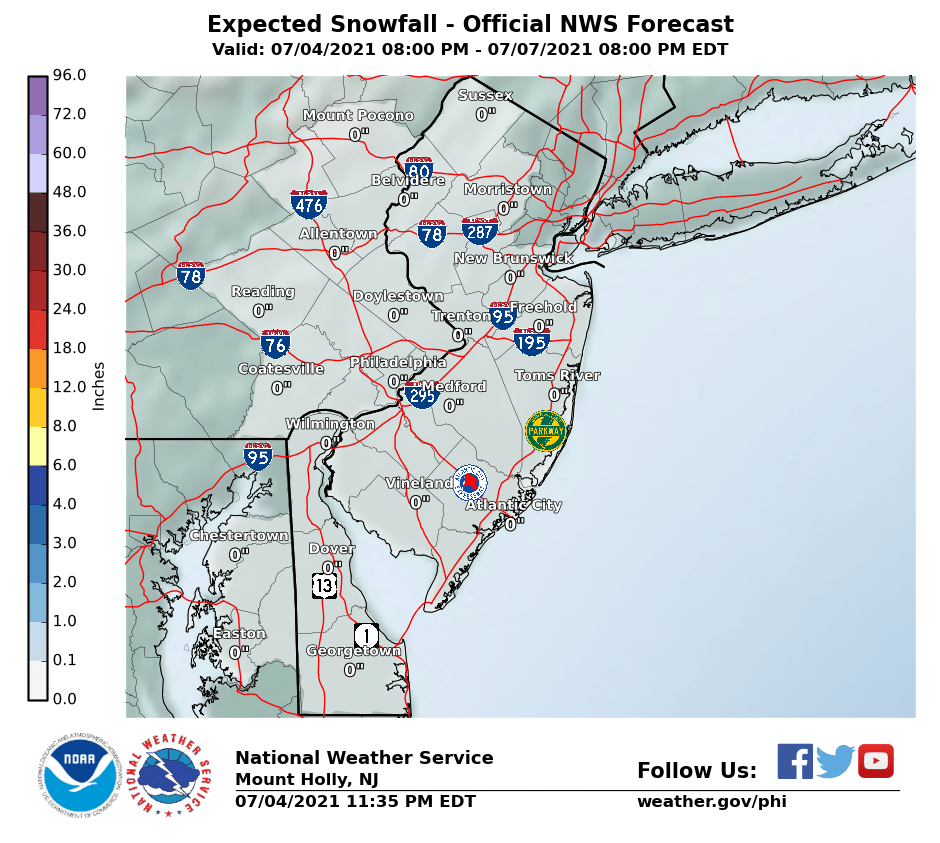 South Central Pennsylvania could see an inch or two from this. Be sure to check the timestamp on the map as the snow shown in Northern Pennsylvania is due to the lake effect snow occuring now and not directly related to the weather system for Saturday night and Sunday.
CENTRAL & SOUTH CENTRAL PA
The area coverage in Virginia & Maryland shown on this map stands to see the highest snow totals from this system. An inch or two for Balitimore, 2 to 3 inches for Washington DC and 4 inches or more southwestward toward Charlottesville. It is like that Winter Weather Advisories and possibly Winter Storm Watches could be posted for parts of this zone.
VIRGINIA & MARYLAND
The map below is the actual snowfall in the last 24 hours. Snowfall across the Northeast in the last 24 hours has been ample in northern areas in and around the Lake Ontario east through the Adirondacks and through out much of Central and Northern Vermont, New Hampshire and Maine. Additional snows are likely in this area into tonight before snows taper off. Friday should be a calmer day in this region.
DAILY NORTHEAST SNOWFALL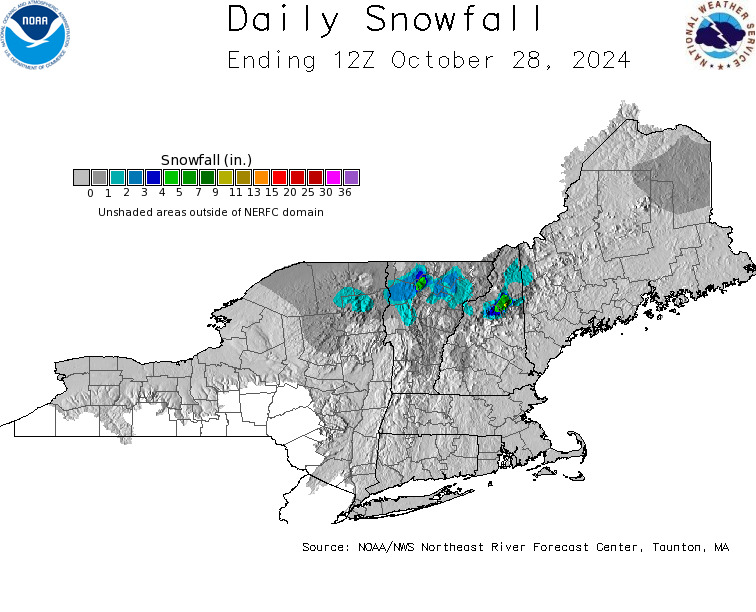 Please be advised that these are National Weather Service Forecast Maps and they auto update. Each office may update at different times and some offices are slower to update then others. Maps are usually updated before 5am and & 5pm however they may be updated at other times depending on forecast conditions. These are not my forecasts. My forecasts can be found on the JOE'S SNOWFORECAST PAGE. Individual forecasts for specific areas may also be found when conditions warrant on the my area forecasts. Those can be found on the website menu. Click on forecasts and then select your specific area.