Snow Forecast Joe's Latest Early Saturday
Snow Forecast Joe's Latest Early Saturday
The map is above is my updated forecast for Friday night into Saturday morning. I left things basically unchanged. I lowered a little in areas in Southeast Pennsylvania and raised Northwest New Jersey and areas to the north and west of there into Eastern Pennsylvania as well as the Hudson Valley. There I added an area of 5 to 7 inches. It basically massages my previous forecast and confidence remains moderate.
Latest radars are showing lake effect snows developing as arctic air continues to head southward. It will be moving through our area early in the morning and that means a windy very cold Thursday with temperatures settling in the low to mid 20s. Some snow showers are possible as well. Friday morning it is down in the low teens and single digits for lows and highs barely back into the 20s for highs.

The maps below are the National Weather Service forecast snow maps with the most likely snowfall prediction. Look for snows to develop during during the early morning hours on Saturday and then changing to rain by mid morning across most of the area.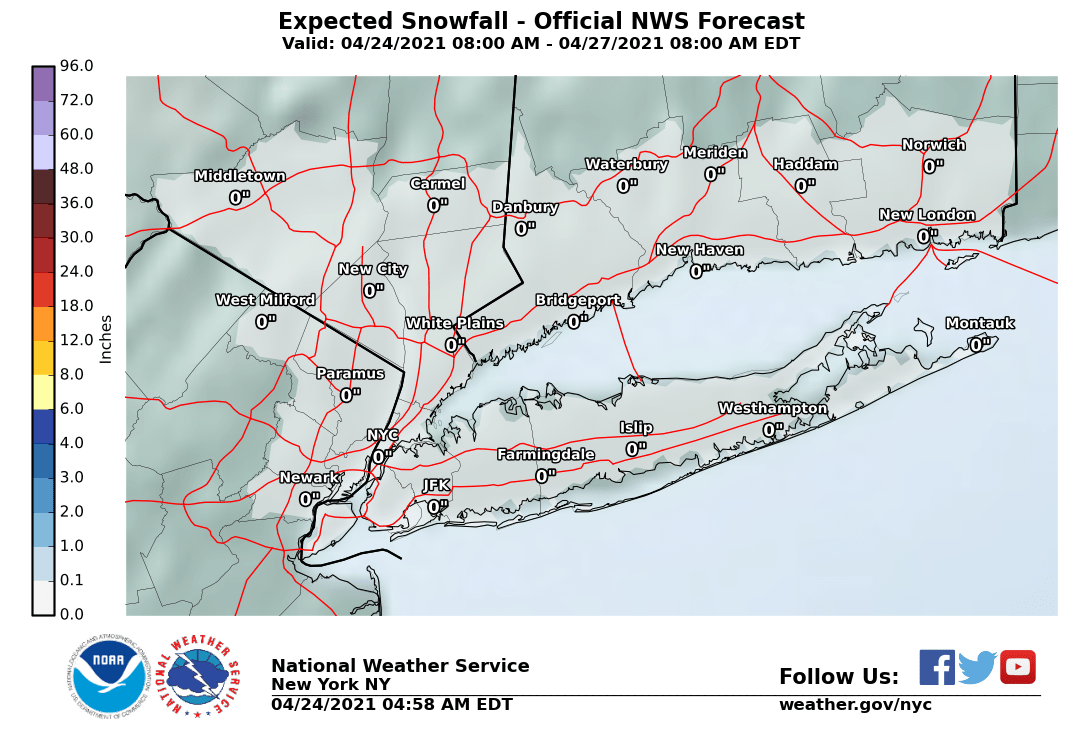 National Weather Service snow fall maps are updated at least twice a day. Check back later for the latest. Other snow fall maps from Virginia to Maine are on the snow forecasts page.