Snow Forecast Friday Morning National Weather Service 04062018
Snow Forecast Friday Morning National Weather Service 04062018
Friday morning will be the first of 3 shots for snow over the next 7 days. This lead system looks to be the weakest of the bunch as it will amount to a quick burst of snow early Friday morning that will last only an hour or two..and leave as little as a coating to as much as an inch or two.. The best chances for this will be from Route 78 in New Jersey and Pennsylvania northward. It will be here by 4am and done in most areas by 7 or 8am. By the time its done it will have already melted in most areas and I don't think it causes any issues other than you having to maybe wave your brush across your car.
The more important system is for late Friday night into midday Saturday. This one looks just like the one we had Monday so it will depend on timing and most important, the intensity of the snow. If we get some bands of moderate to heavy snow..then it will accumulate on all surfaces again. I would say several slushy inches seems doable for Saturday morning and this could be another situation where models shift northward a bit as we get closer. The NAM did well with the Monday system so we will be leaning in that direction again.
GET JOE A CIGAR SO HE CAN RELAX!
NEW YORK CITY AND VICINITY SNOW

NEW JERSEY & PARTS OF NE PA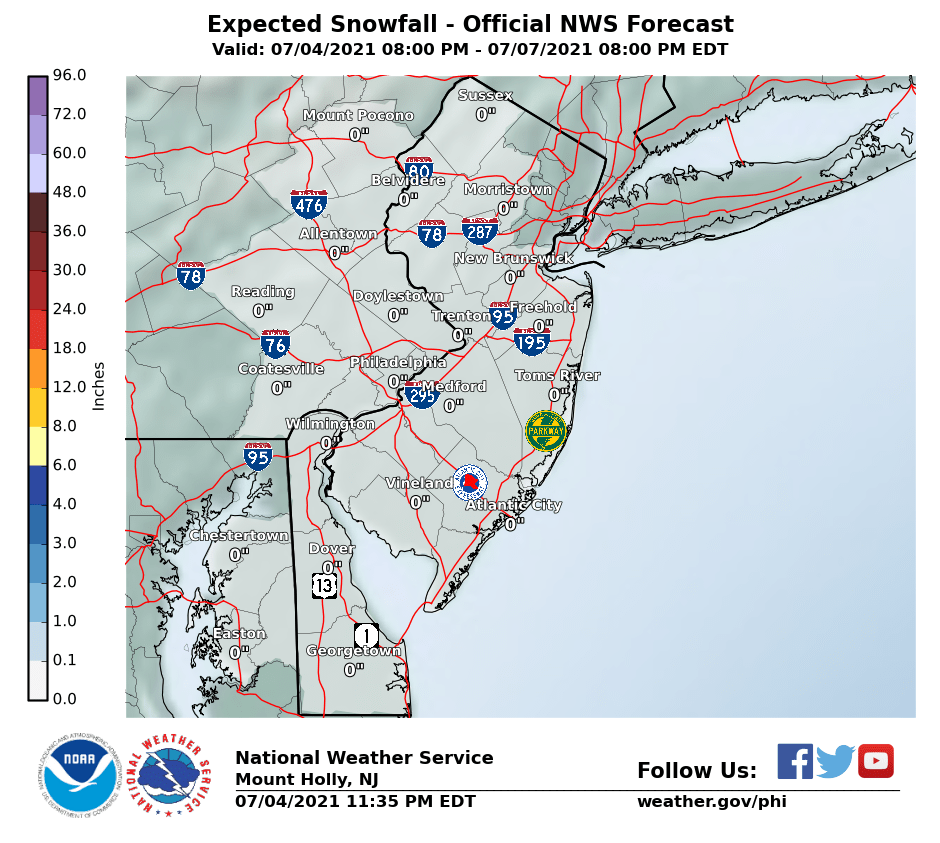 SOUTHERN AND SOUTHEAST NEW ENGLAND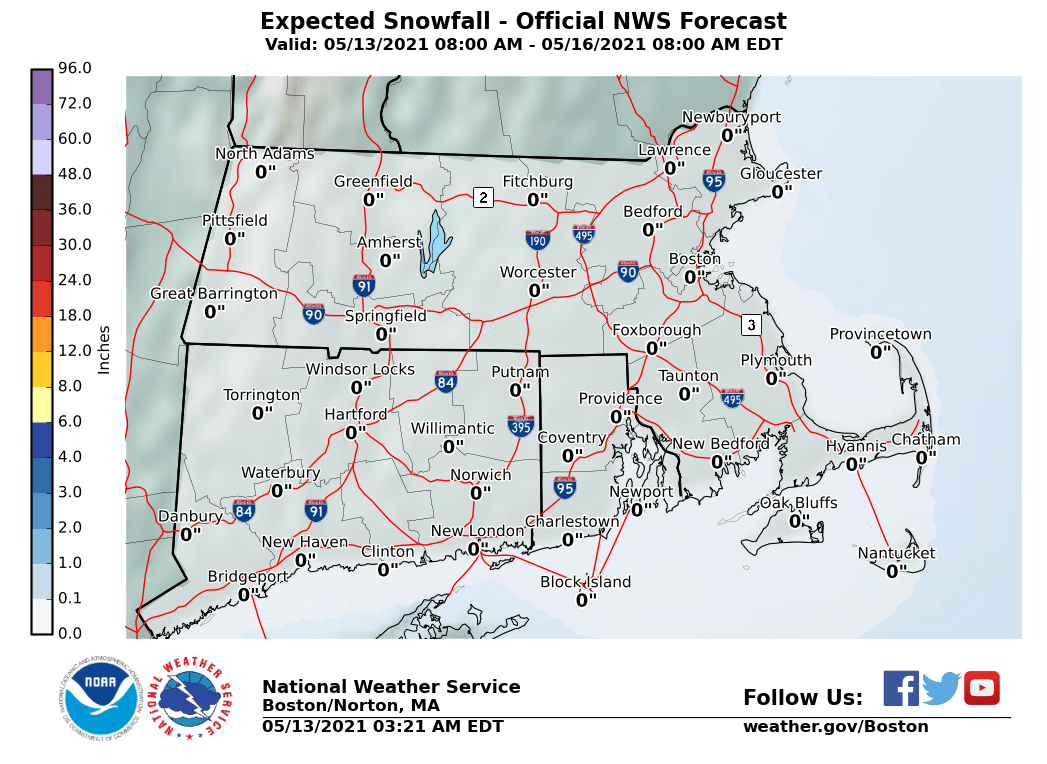 NORTHERN NEW ENGLAND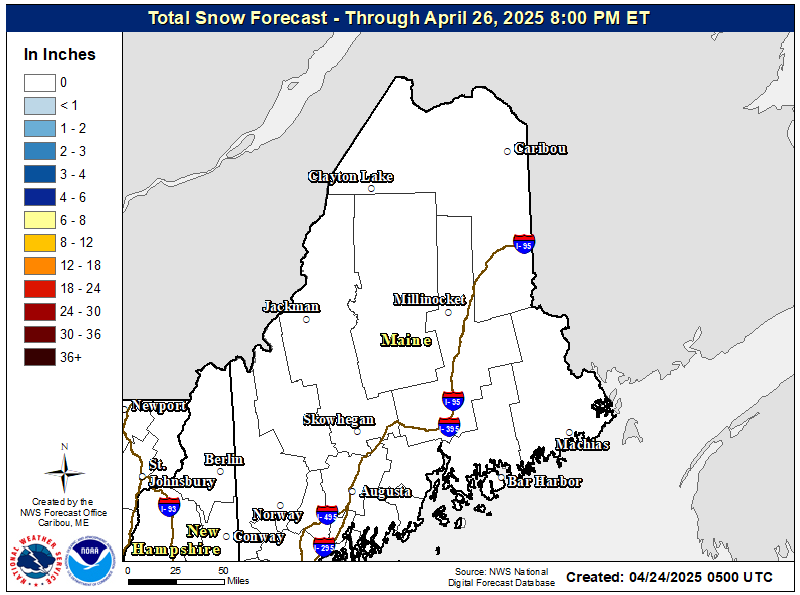 WESTERN NEW ENGLAND

MIDDLE AND UPPER HUDSON VALLEY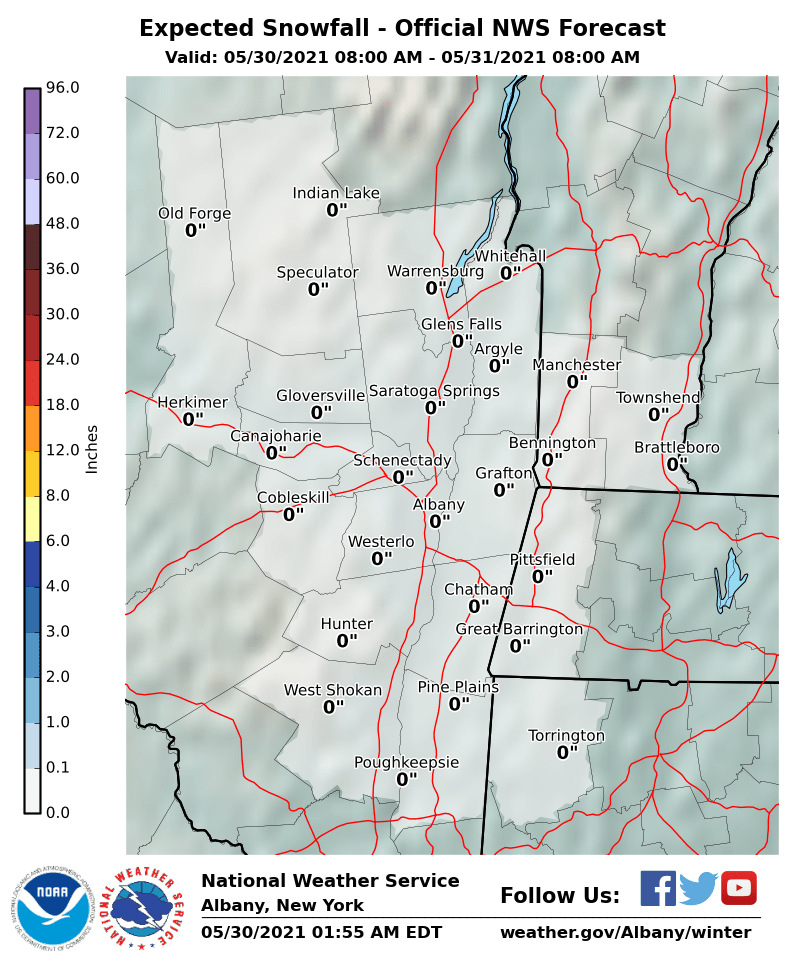 CENTRAL NEW YORK & NE PA
CENTRAL & SOUTH CENTRAL PA
VIRGINIA & MARYLAND
DAILY NORTHEAST SNOWFALL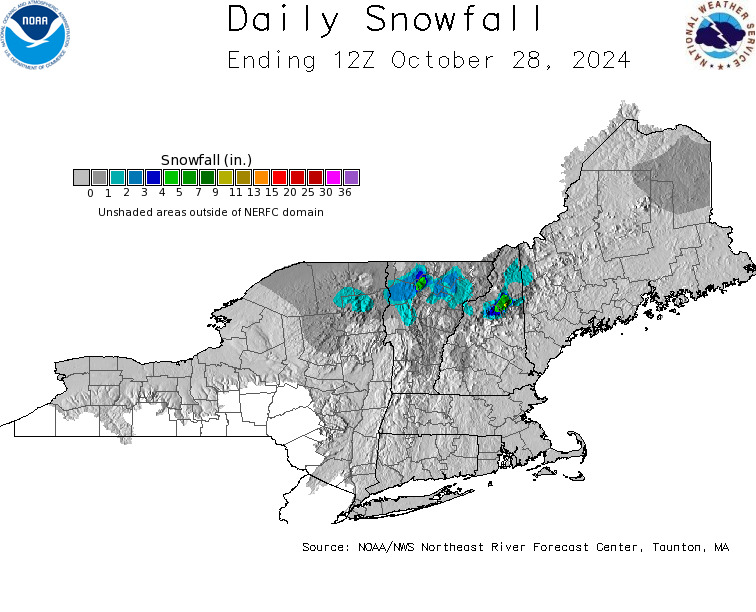 Please be advised that these are National Weather Service Forecast Maps and they auto update. Each office may update at different times and some offices are slower to update then others. Maps are usually updated before 5am and & 5pm however they may be updated at other times depending on forecast conditions. These are not my forecasts. My forecasts can be found on the JOE'S SNOWFORECAST PAGE. Individual forecasts for specific areas may also be found when conditions warrant on the my area forecasts. Those can be found on the website menu. Click on forecasts and then select your specific area.