Snow Forecast Amounts Raised Weather Service 02172018
Snow Forecast Amounts Raised Weather Service 02172018
NAM FORECAST SATURDAY 7PM INTO EARLY SUNDAY MORNING 1AM
CLICK TO ANIMATE
The National Weather Service has raised snow forecast amounts just inland of the coast for Saturday night into Sunday morning. The NAM weather model illustrates a concern here with this system Betwee 7am and 1am as low pressure develops off the Delaware Coast it intensifies rapidly. The explosive deepening creates very powerful dynamics which could cool the atmosphere down along coastal areas. This makes forecasting snow amounts for the coast very difficult since the model implies that it could snow very hard for at least a few hours. This could easily change a forecast of 1 to 2 inches for the coastal areas to something much higher. Other models have not followed suit yet but this is something that we will have to keep a close eye on. For now a slushy inch or two for the coast of Long Island seems fair with an inch or less up and down the New Jersey coast also fair at this point. Inland north and west of the NJ turnpike and along and north of 287 in the Hudson Valley, and I-95 in Connecticut, amounts go up considerably. Snow will be long gone by daybreak on Sunday as this will be a fast mover so these amounts will be put down in about 6 to 8 hours. Sunshine will be back on Sunday. There is no real cold air behind this so we could see the snow melt away quickly early next week. 60s are forecast by Tuesday.
GET JOE A CIGAR SO HE CAN RELAX!
NEW YORK CITY AND VICINITY SNOW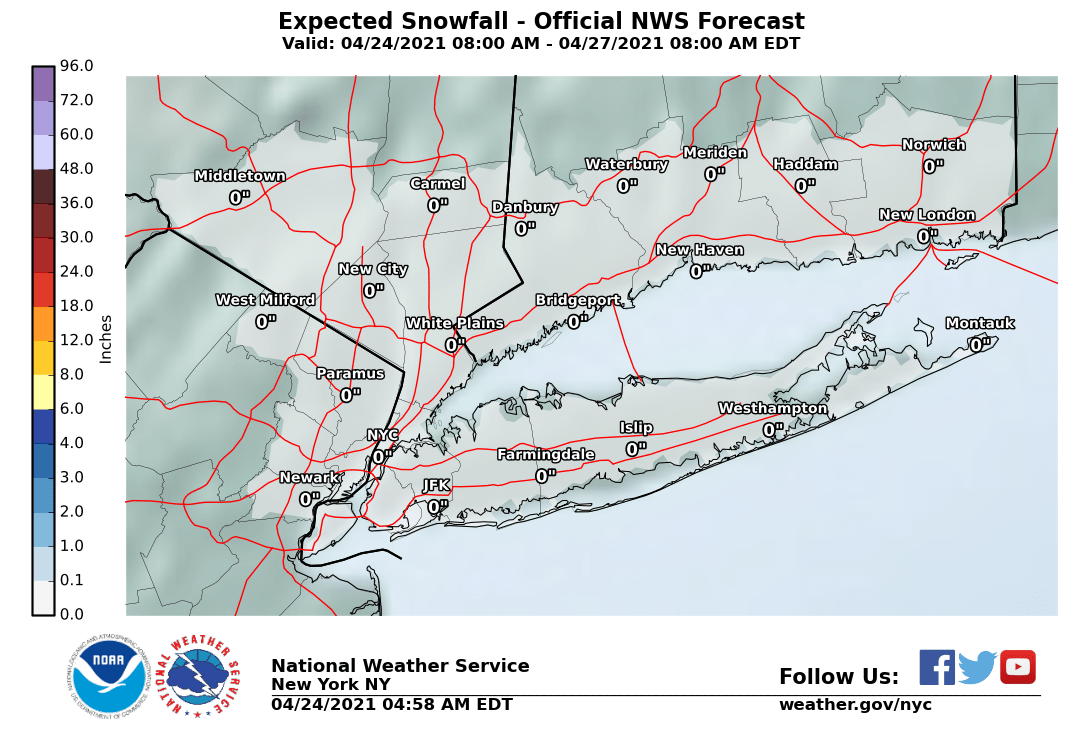 NEW JERSEY & PARTS OF NE PA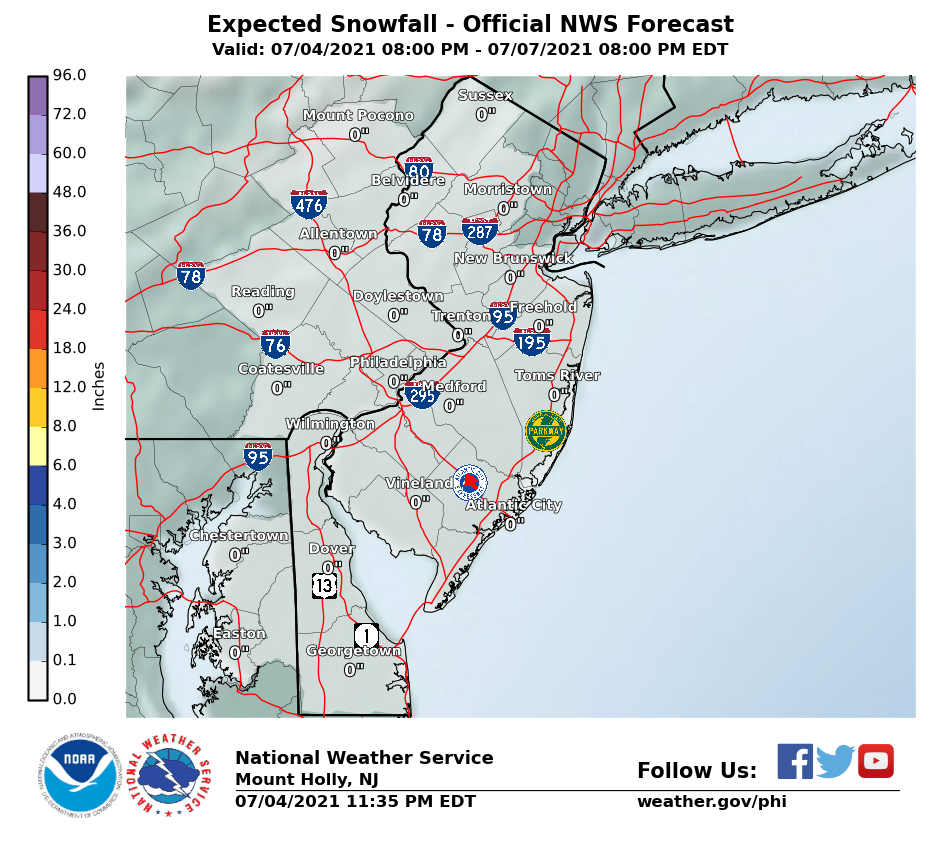 SOUTHERN AND SOUTHEAST NEW ENGLAND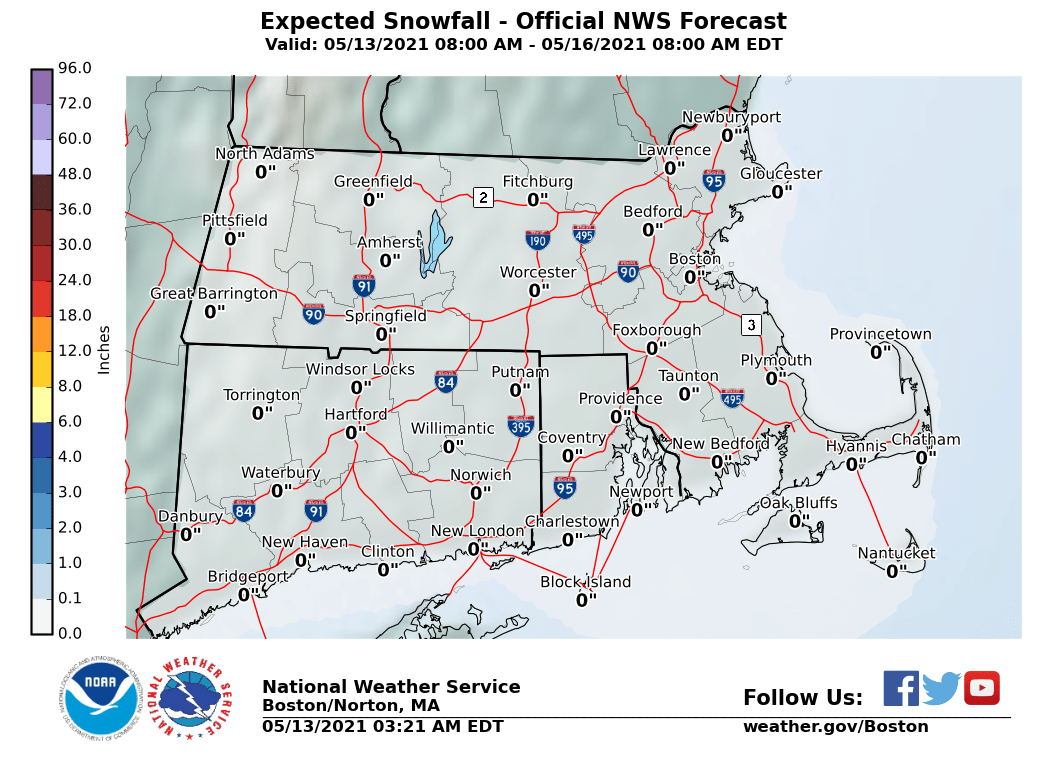 NORTHERN NEW ENGLAND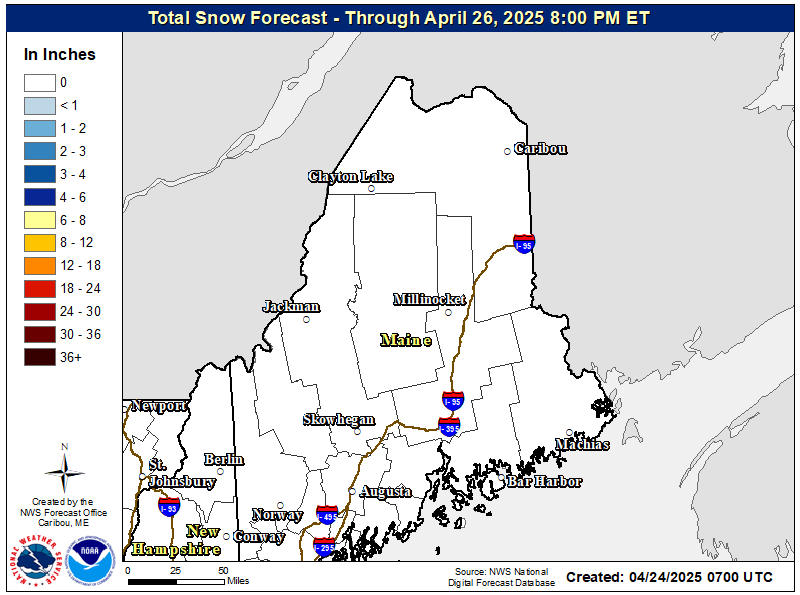 WESTERN NEW ENGLAND

MIDDLE AND UPPER HUDSON VALLEY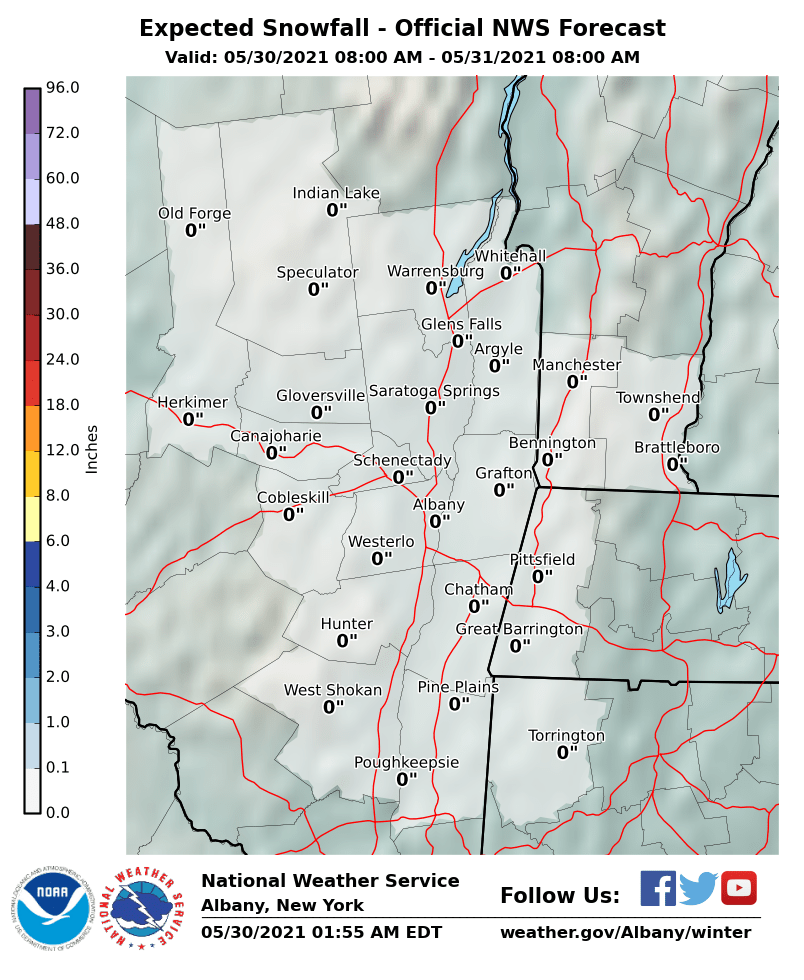 CENTRAL NEW YORK & NE PA
CENTRAL & SOUTH CENTRAL PA
VIRGINIA & MARYLAND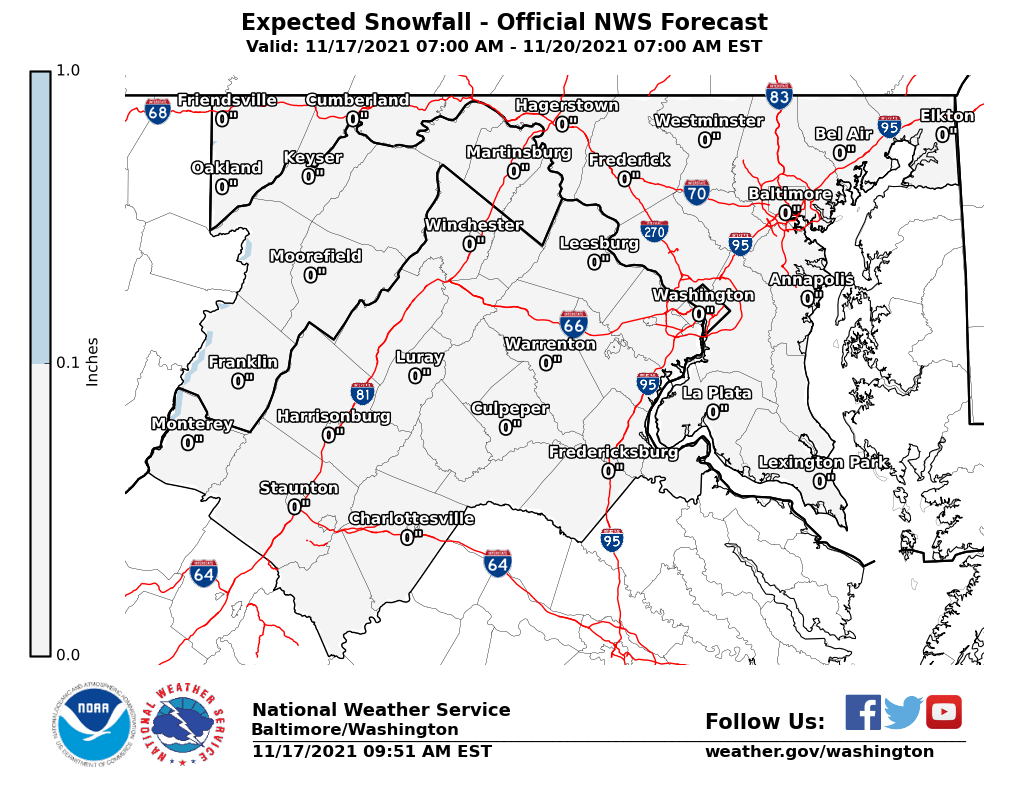 DAILY NORTHEAST SNOWFALL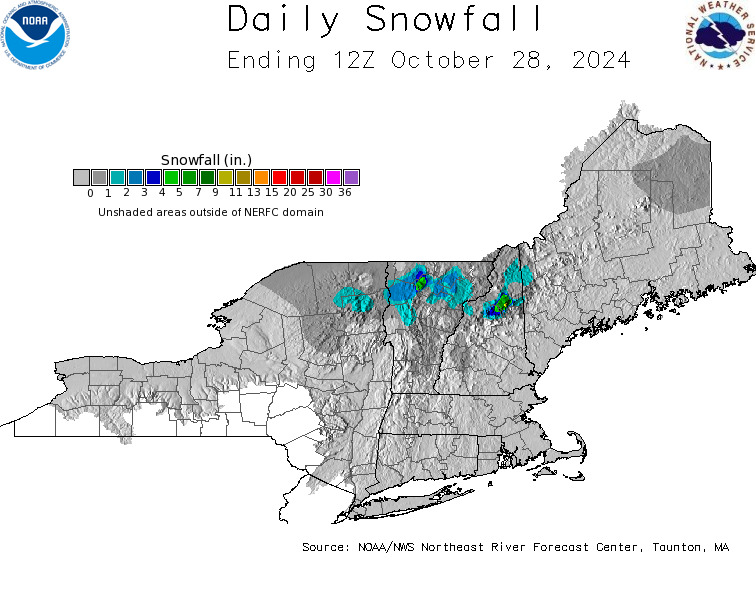 Please be advised that these are National Weather Service Forecast Maps and they auto update. Each office may update at different times and some offices are slower to update then others. Maps are usually updated before 5am and & 5pm however they may be updated at other times depending on forecast conditions. These are not my forecasts. My forecasts can be found on the JOE'S SNOWFORECAST PAGE. Individual forecasts for specific areas may also be found when conditions warrant on the my area forecasts. Those can be found on the website menu. Click on forecasts and then select your specific area.